Some more inviting shots from my trip to Lagos, Portugal. This is a small beach that is away from the main beaches, on the edge of a kind of peninsula - South of Lagos Marina.
This was my first introduction to the Algarve region and I got pretty sun burned on my back to my ignorant English challenge to the sun! :)
This panorama shows a nice overview of the area:

Click the panorama image for the full size version
An old boat tours around the coast from the marina, giving a nice atmosphere of timelines colliding: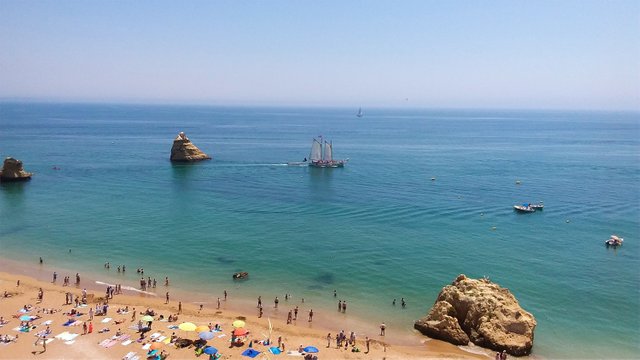 The beach was pretty busy but not as busy as the main tourist/beach areas nearby. Thankfully, you can usually just walk for a few minutes to a more secluded beach area if that's what you prefer: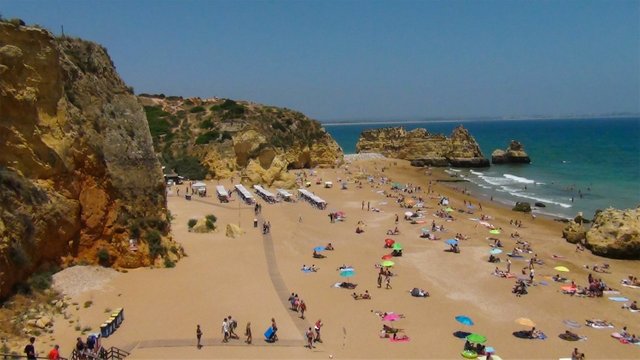 This is Lagos from above, Praia Dona Ana is circled. I think it's a spot that not many visit much, but there are some nice gems hidden away from the main areas if you look. :)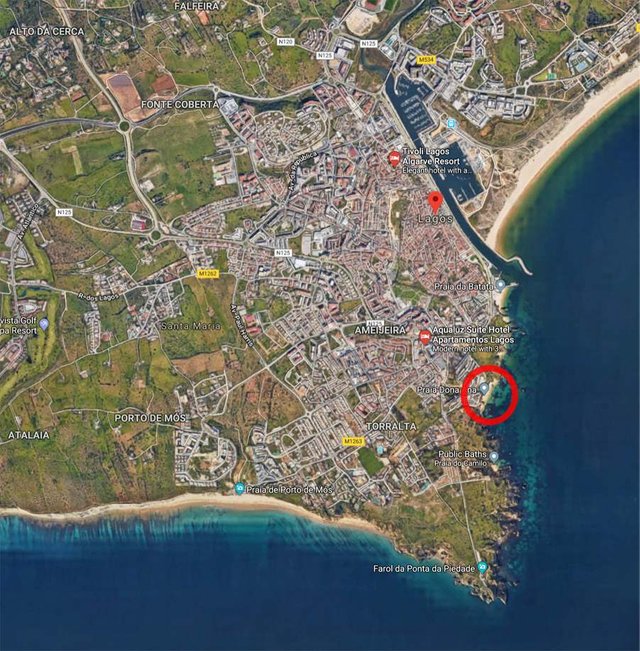 More to come soon.
Wishing you well,
Ura Soul
Vote @ura-soul for Steem Witness!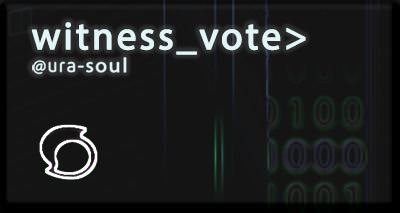 (Witnesses are the computer servers that run the Steem Blockchain.
Without witnesses there is no Steem, Steemit, DTube, Utopian or
Busy... You can really help Steem by making your 30 witness votes count!
Don't forget, there are more than the 50 witnesses you see on the witness voting page in steemit.com)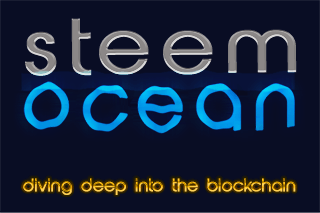 Find out your voter rank position at steemocean.com!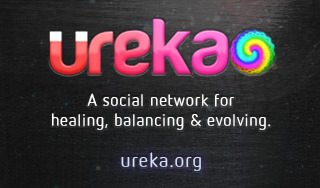 I run a social network too!