Travelling with your best friend is one of the best things that you can undertake like @kimzwarch had said IT DEPENDS ON WHO YOU CHOOSE, thus his comment motivated me to write this. He commented In a previous travel post written by @kayesin
Tinted with a whole pack of incredible fun and memories that can never been forgotten, travelling with your best friend will prove to be a worthy experience and an experience that you would never have thought of.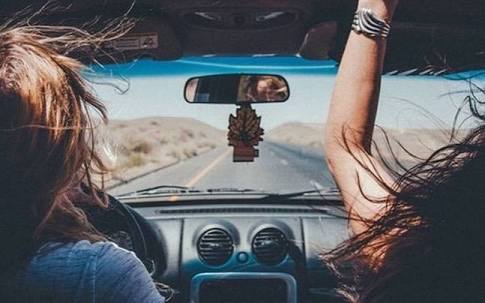 Reasons Include
They Know You Inside Out 😄
Y'all already know almost everything about each other. You know each other's eating combo, Your buddy definitely knows that you are scared of cockroaches or spiders or any other thing,
Certainly I believe that there would not be any embarrassing moments or discoveries because you know each other inside out, and you can play &act as stupid/foolish as you want, due to reasons being that your bestie/bestfriend knows how weird or dramatic you can be, but still loves you not minding!
Your Partner in Crime 😋
Thus happens in different scenarios let's take one example, let's say you get lost or find yourself in public dancing wierdly causing a whole scene, you will always have your bestie by your side dancing with you making a video or clicking pictures to make the trip more memorable without getting embarrassed in anyway.
Bending the rules, tho I don't call it breaking the rules or doing some crazy things is in a way more fun with your best friend than doing them alone.
Stronger Bond 🤗
Travelling with your best friend will reveal a side of them as well as yours. It will create more roots and strengthen the bond between both parties. A step out of your comfort zones, as well as spending days and nights together will help you discover more things about each other thus the friendship is boosted to another level.
No More Boring or Dull Moments
Has there ever been a dull moment with your friend?
The answer is NO
We all know that it is not possible of getting bored when your best friend is with you. You have never ran out of topics and even if you run out there will be things to discuss or gossip about.
Share Everything 😇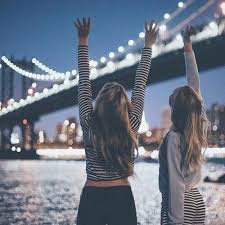 You know what That means!
This is the best part where you get to swap clothes, and mix and match them. Also, you will have a variety of clothes to pick from your bestfriends bag pack.
You'd probably never have to worry if you forget your toothpaste, sunshades, or even your mobile charger. You would not mind sharing a room or food either, since it will help you stick to your low-cost budget.
Drink Anywhere 🤓
Have you ever Imagined having beer somewhere on earth? Lets say an unknown location, like some jungle or an unexplored beach, and having the best random conversation ever!
Now team it up with a spicy barbecue. You're already feeling the trips..😊😊😊😊
Fact is you get my point.
Open To Crazy Things. 😎
You're probably thinking of something crazy already, skiing, skydiving, diving, name it.
Or should I say trying out some nice new and authentic cuisines, now that is what makes the trip more awesome when you are with your bestfriend. Less drama and hassles when you have your best friend with you! Beacuse you both are crazy already, That is why both of you are best friends, right?
Posing Ridiculously 🤳🤳
You have had a million posing stlyes in your head and here is a floor to showcase them. Why? Because your friend has the patience to click a billion photos of you and also experiment with ridiculous poses, alongside with some weird and fucked up selfies that are super fun only when he/she is around.
And the best part, you do not even feel weird or give a fuck about it when other people give you random stares noticing your weirdness.
Your Wingwoman/Wingman 💘
So, you are probably looking at a certain girl or guy from afar whom you have started crushing on whom you spotted in a bar or while exploring the place.
Never to worry.
Your bestie will be your wingwoman/wingman who will tolerate your flirtatious ☺️☺️talks and even try to strike up a conversation with him/her.
Making Memories and Stories 🏇🤺🏇🏌️🏊🚣🏄🏍️🚴🏋️🤾🤽
Memories is something every one keeps to look back or recount on after years
Something that cannot be forgotten..