This January I was in instant need of some healing and warm weather, as the winter months in Norway got too cold and dark for me to handle.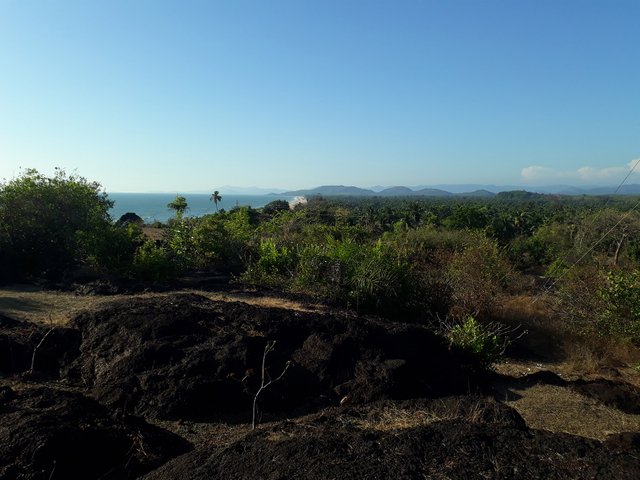 I booked a ticket to Goa in India and went there to stay by myself the first week at a yoga school, meeting up with @xtetrahedron after.
I traveled down with a small backpack containing only the most needed of clothes and it felt so good not to carry a ton of stuff through the airport and while I moved around in India.
---
The yoga school was located right outside Mandrem, next to the jungle. It was a very traditional Indian vibe there, and the Yogi's were extremely wise and had so much knowledge to share.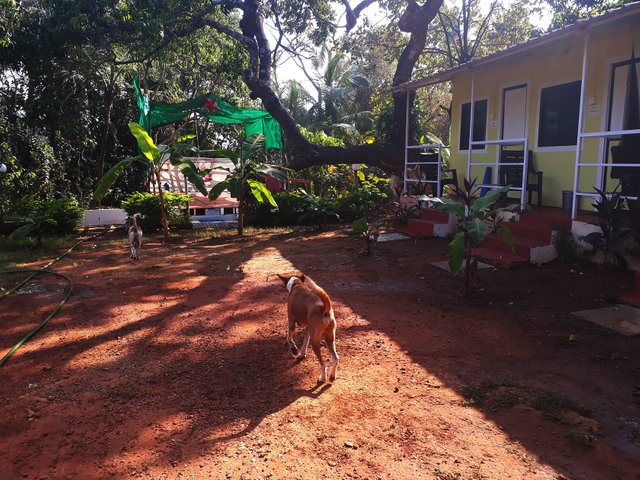 I slept in my own hut kind of room that was equipped with a bed, a closet and a table. Doesn't sound like much, but it was actually very cozy. I had both frogs and geckoes as visitors every day. 7 Am every morning there was a one-hour Yin yoga class before we shared breakfast outside and had herbal tea with herbs from the garden.
---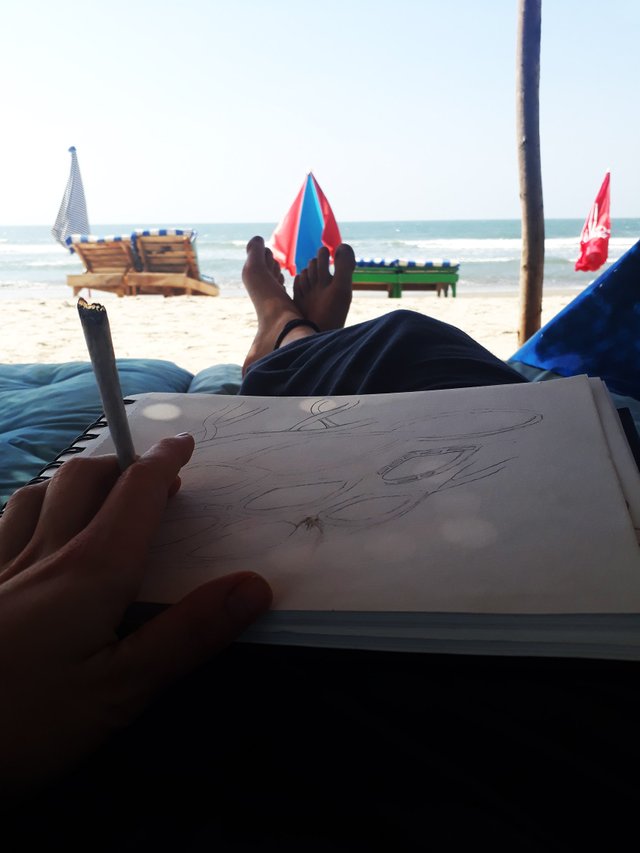 After that it was exploring time, and I spent some hours every day walking around just getting to know the place, culture, and new impressions. I also met up with a friend of mine that was already in Goa one of my first days there, and we went on a crazy adventure walking over a jungle mountain surrounded by the sea called the Arrambol mountain. In the afternoon it was a vinyasa yoga session that really learned me about the strength my body can have when it is in a flow. A good hour of rest and shower after the vinyasa, before it was time for open-air dinner and evening herbal
tea. I even found some nice herbs to smoke in the area. ;)
---
The day before @xtetrahedron arrived, I said farewell for now to the yoga ashram and took my backpack for new adventures.
Some days earlier I spotted a perfect, small bamboo hut for rent on Querim beach, right next to the jungle.
On my way there I bumped into some fellow travelers that took me to a hippie cafe in Arrambol called Garden of dreams. I suggest you go there if you are in Goa, such a beautiful vibe!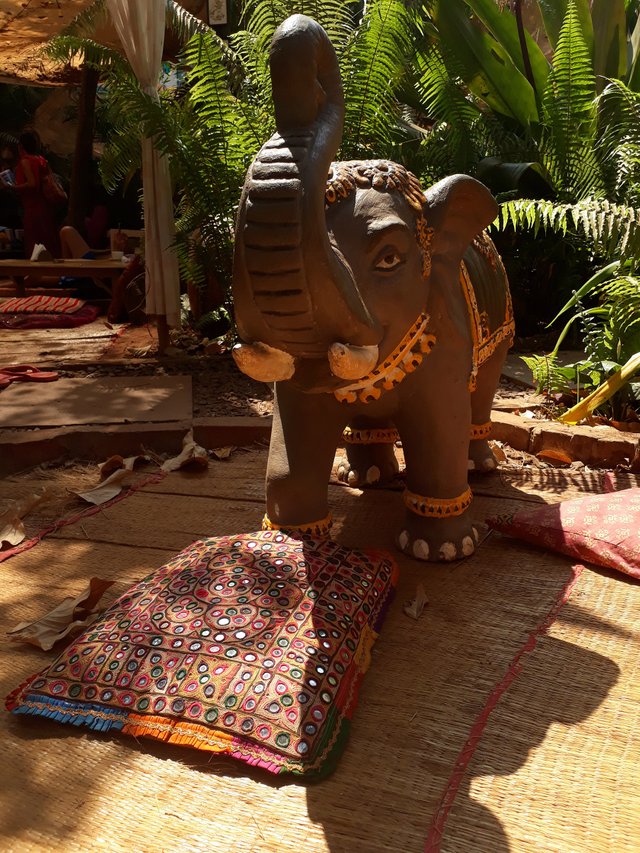 After a long night of sitting outside the bamboo hut by myself listening to the birds, waves, and insects, @xtetrahedron arrived, yey!
We lived in our cozy bamboo hut for some days while exploring the nearby places Arrambol and Mandrem with all the city chaos, beautiful beaches, and jungles that is there.
It was such a charm to come from the cold and snowy winter in Norway and enjoy the major culture shift with white beaches, monkeys and spicy food.
I think we both understood after the first week together there that our non-refundable return tickets were just a waste of money, and that we had to stay there for at least to months to max out our visa.
We ended up moving from one bamboo hut to another, some guest houses in between and even left one of the places in the middle of the night because the mosquito net had several holes, and all the mosquitoes were inside the net!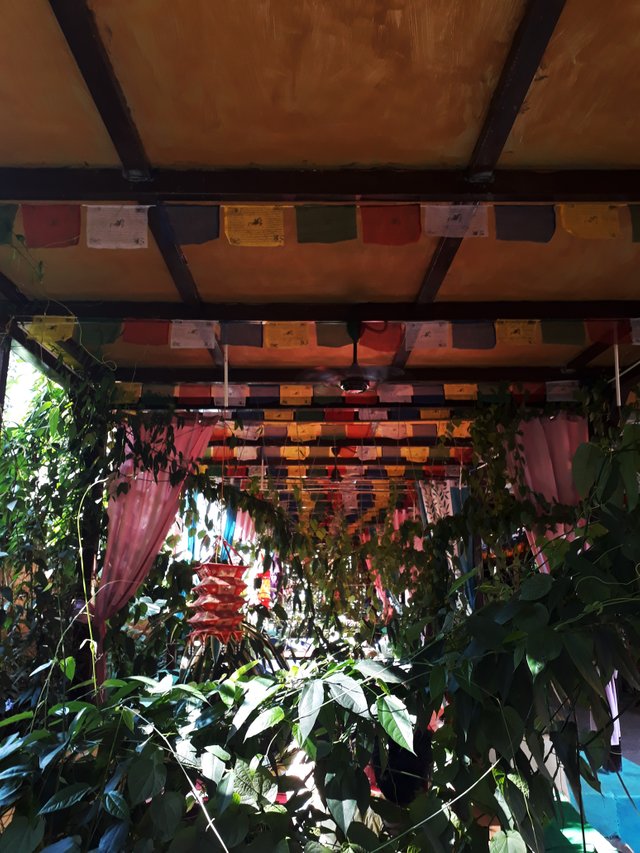 ---
We rented each our bike, I had an Aprilia and @xtetrahedron had a KTM racing bike. I actually learned to drive for the first time in India!
We explored and had so many adventures, and it was so much easier to explore the state of Goa when you could just jump on the bike and ride wherever.
Whole days and nights spent at the beaches. Psychedelic art, music, culture. Indian food, new animals.
Goa means so much to me after giving me all these experiences.
---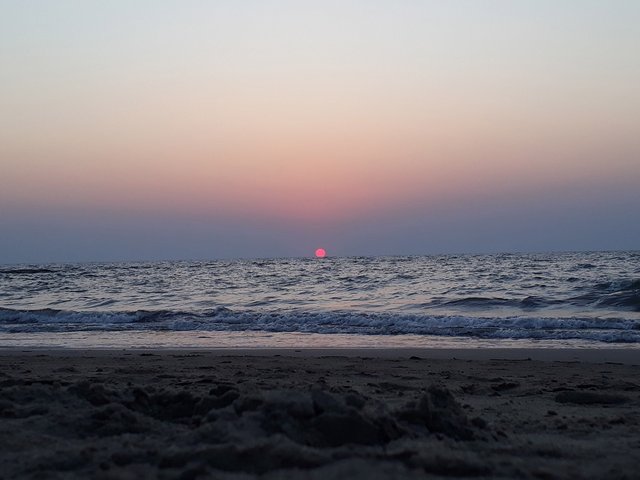 I saw the most beautiful sunsets and sunrises I ever saw in Goa.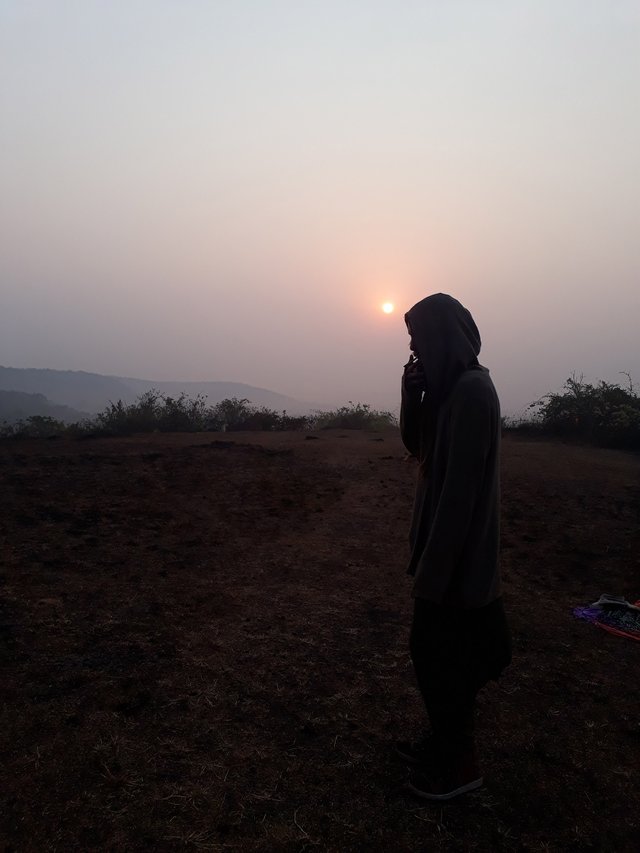 ---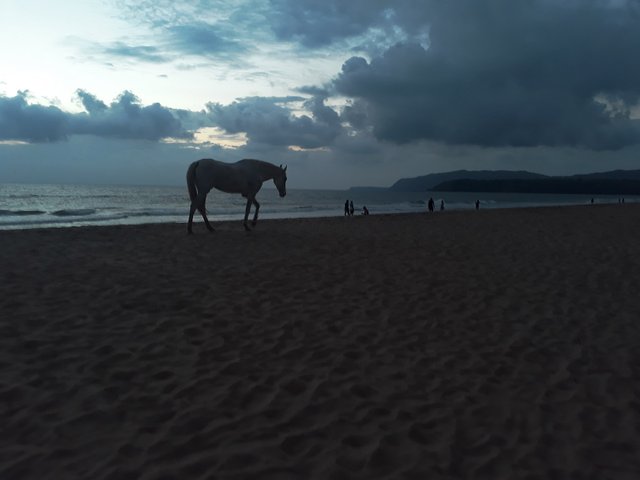 I have so much to share and write about my trip to India that I decided to split it up into two or three posts. One post will be about the animals and insects I saw there.
I highly recommend Goa as a travel destination and a beautiful but touristified introduction to the rest of India. :D
---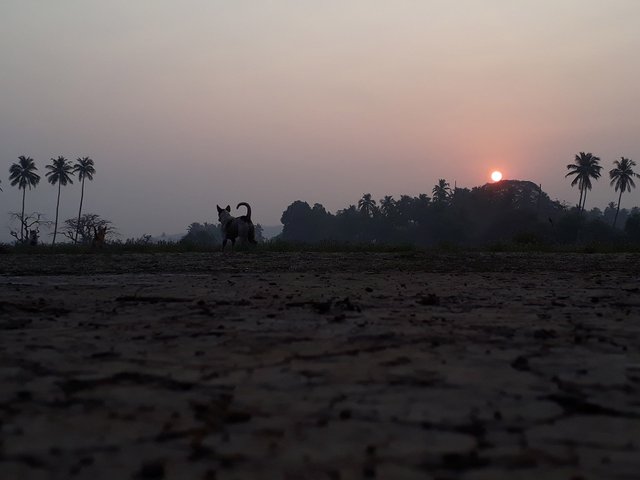 ~ Namaste ~