In the last 20 days, I have been a tourist in my own country. My cousin, @Susanne, is in the US for the first time from Norway and lucky for me (and her), I got the month of June off from work so I could travel with her. We started in New York and 4 more states later, we sauntered out luscious selves into the Bellagio hotel for a 4 day stay in the Magical city of Sin.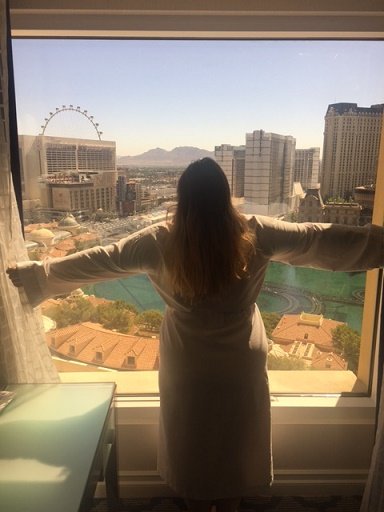 Welcome to Las Vegas- where valet costs $25, the room service $150 (because of course you have to get crème brulee, or else it doesn't count), the walks of shame are all around you and women don't wait in lines.
I guess I should start with the fact that literally every single thing on this so far 20 day trip with @Susanne has been weirdly full of luck. We rented one of those shit economy cars that you rent because they're cheap and you want to save all your money for the Vegas-ing part of things. The rental place ended up screwing up and not having the car for us on time and so they gave us the only car they had left for the price of the economy. And since pictures speak louder than words…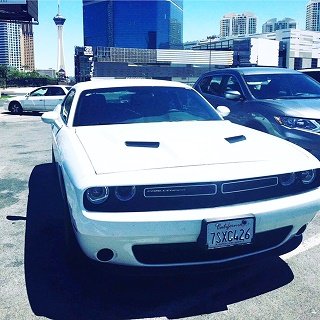 So there we were, driving around Vegas like we're the freaking Queens in this flashy ass car. We ended up having our own spa day the first night we were there because massive bathtubs, Bellagio robes and room service...enough said. The second and third nights, we moved over to a resort in town and had our own little apartment which was magical. The second night is when we decided to hop into that Vegas scene. We were able to get on the list for a club that had the Chainsmokers playing that night but not before getting on the list for a club that gave us free drinks and free champagne until midnight with Marshmallow. Yeah, that's a thing you say while in Vegas-which meant we didn't have to wait in line because they love them some girls in the clubs (thanks, Mom).
Well…we should have known that we wouldn't make it to the second club because free champagne. So instead, we got basic with a DJ who's face we never saw (and maybe no one has ever seen?), drank lots of champagne and made friends with a group of gentleman from the UK who had a reserved table. Reserved tables cost thousands, and I do mean thousands, of dollars-especially the one they had which faced the dance floor/DJ directly. They had just flown into Vegas that night and were more than excited to invite us in to share their many drinks (I seem to remember a lot of Jägermeister).
Now look up the Marshmallow DJ…he even has his own music videos-exciting, I know.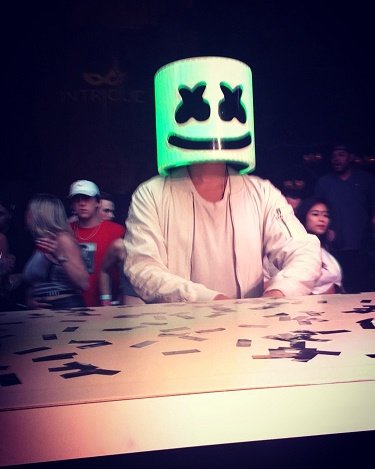 Also, signing up for a timeshare presentation the morning after going to a club with a man identifying as a Marshmallow is the WORST possible idea you could ever have. Don't do it!
90 minutes they say (6 hours).
Free lunch they say (I couldn't tell if it was chicken or steak).
But, we did get $150 which paid for our gas on our drive from Chicago to Maine. So...worth it? Yeah. We would have gotten another $150 but apparently as a 26 year old, I'm too young to attend a presentation without an adult. So, thanks for being my adult, @Susanne. :)
To sum up, if you want advice on food, a masterful walk of shame or how to get onto a club list with a food item DJ-I've got you!
Cheers to my 5th or 8th time in Vegas but never really doing it right apparently.