A nice day trip to Canada, never thought that would be a phrase out of my mouth. Maine has really made me a lover of the good day excursion and I guess the fact that @Susanne and I have been on a travel kick for the last month has really let out my inner wanderlust.
My pupper annoyed the poop out of me today, but he's so cute and loved him some Canada so of course we took some daydreaming photos. His cuteness makes up for all the annoying.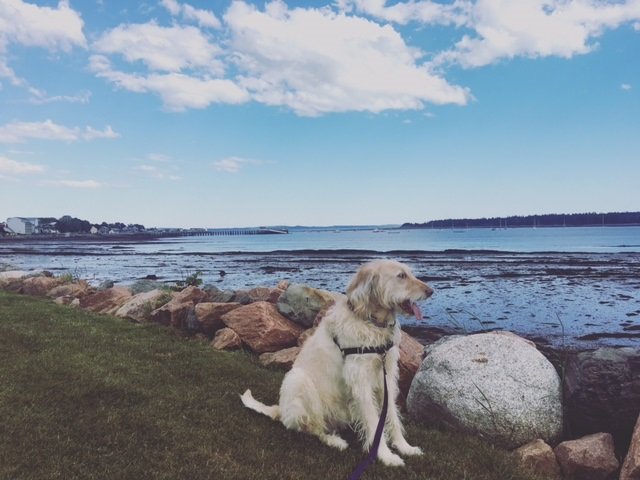 This was my second time in Canada and my first time in New Brunswick, which is beautiful by the way.


Welcome to St. Andrews (aka St. Andrews by-the-sea)-try to hold back the tears.
For those of you looking to travel to Canada, JUST DO IT! It is so beautiful and the sea makes you feel some sort of way. I'm a sucker for big city life, but I have to admit that a small town makes me want to start my own Dragonfly Inn with my best friend, be known at a Luke's Diner and talk really fast (I may be slightly obsessed with Gilmore Girls).
One of my other favorite things about Canada (at least the two places I've visited: Prince Edward Island and NB) were incredibly dog friendly. I took Tom pretty much everywhere with me the entire time I traveled around.
Also some awesome street murals that made my heart do some things :)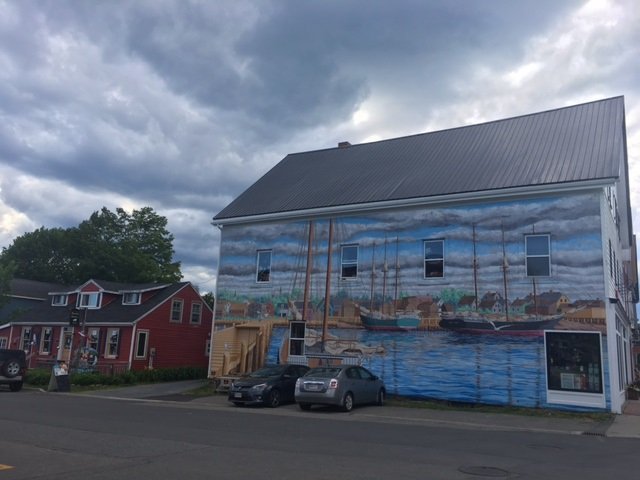 Speaking of the beauty of Canada, Prince Edward Island is the first place I visited in the beautiful country. The first time I went there was just this past November and yes, it was a weird time to be a tourist but probably one of my top 5 favorite vacations. I took myself for some much needed alone time and Dog Tom, of course. I stayed at this Airbnb with the most wonderful host (who texted me on my drive back because she saw on the news the bad weather I was about to hit), I read 3 books in 6 days, lived on Brackley Beach and drank more beer than I probably should have. Brackley Beach was endless and made me feel like I was at Verden's Ende (world's end), which sounds tragic in English but beautiful in Norwegian.
In case my words aren't selling this place, maybe my pup on the beach will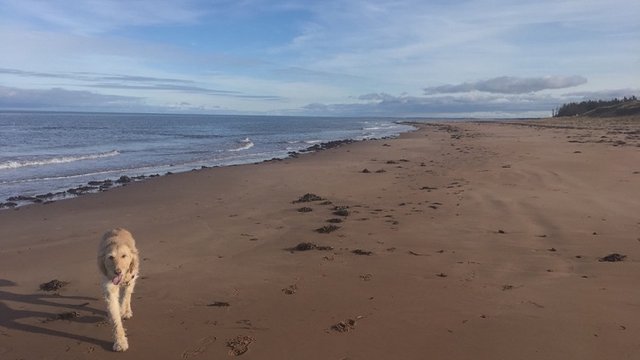 Cheers to the beauty of Canada, beer and Dog Tom- Keep on Steemin on!