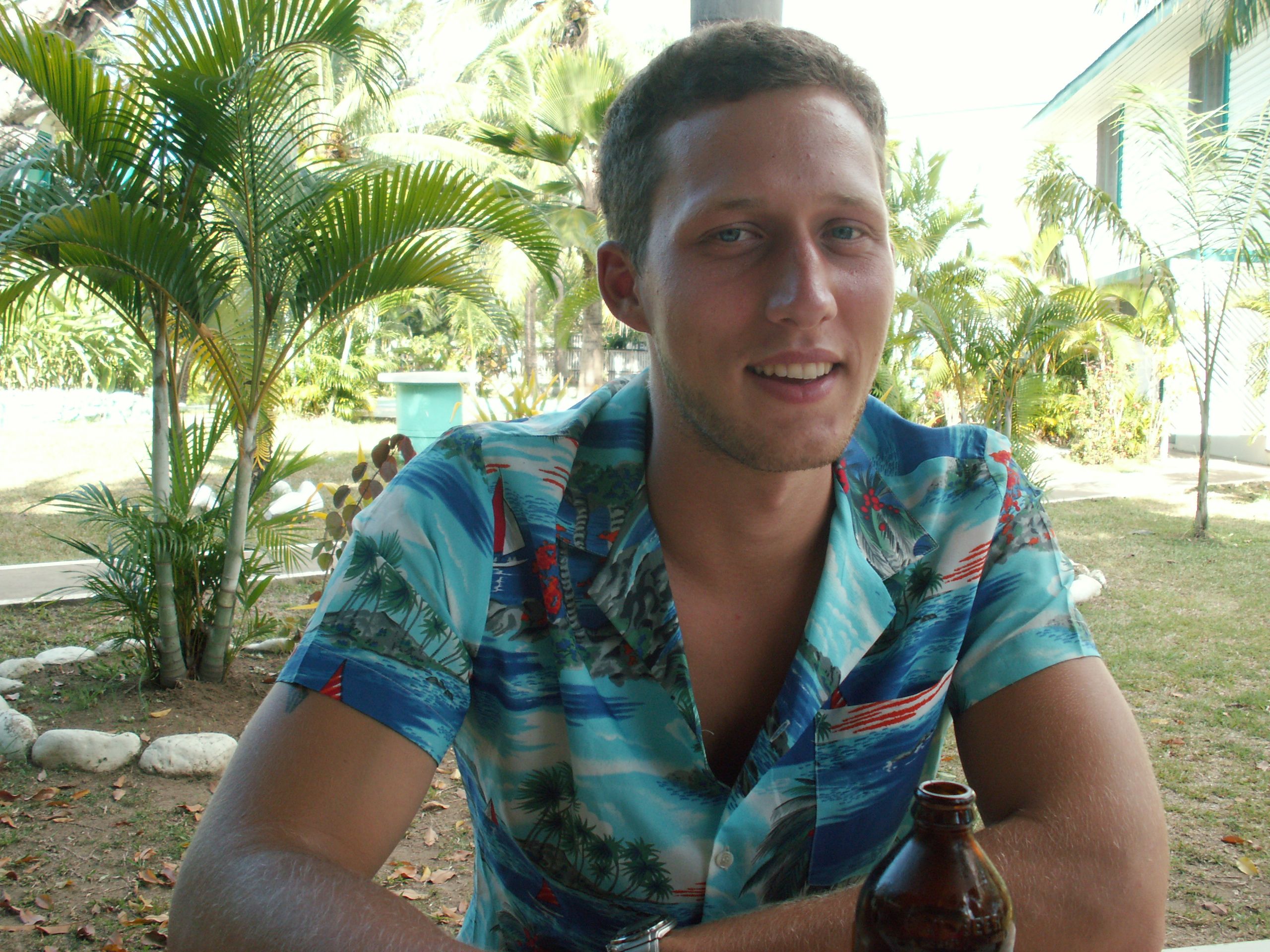 This is an old theme, just as old as the series with the famous actor Tom Selleck called Magnum.
My own story with the Hawai shirt started at the age of 25. When I was out in the South Seas. I found it cool walking around with a Hawai shirt.
All right, I was a little younger then, actually I had only turned 25. Full of energy, I sold everything I had and flew to the South Seas with a One Way Ticket. What happened there then is a different story.
Until today I bought and put on a Hawai shirt every now and then. My wife doesn't like this at all. It makes me old, or rather it has an old smack she says. I wonder if she's right. I don't know. I don't know.
Anyway, I just want to share this old photo of me with you. It has a lot in me from this time and I remember it very well.
What do you think of Hawai shirts? Any of you guys got one?

Das ist ein altes Thema, genau so alt wie die Serie mit dem berühmten Schaupieler Tom Selleck mit dem Namen Magnum.
Meine eigene Geschichte mit dem Hawai Hemd hatte damals mit 25 Jahren angefangen. Als ich unterwegs in der Südsee war. Ich empfand es als cool mit einem Hawai Hemd herum zu laufen.
Na gut, ich war da noch ein bisschen jünger, genau genommen war ich gerade mal 25 geworden. Voller Tatendrang, habe ich damals alles was ich hatte verkauft und bin mit einem One Way Ticket in die Südsee geflogen. Was damals dort alles passiert ist, ist eine andere Geschichte.
Bis heute habe ich mir immer wieder einmal ein Hawai Hemd gekauft und angezogen. Meine Frau mag dies gar nicht. Es macht mich alt, bzw. es hat einen alten Beigeschmack meint sie. Ob sie Recht hat? Ich weiß es nicht.
Auf jeden Fall möchte ich mit euch einfach dieses alte Foto von mir mit euch teilen. Es verbindet sehr viel in mir aus dieser Zeit und ich erinnere mich sehr gerne daran.
Was haltet ihr von Hawai Hemden? Hat von euch jemand auch eines?