Today I will introduce u guys the new sites which I sign up and have a free trail. How well they serve the customer and why it gonna change future lifestyle much!
1, Turo.com. It is a share-your-extra-car site. You can rent your unoccupied car from $20-$200 per day on this site. It is based on your current location. So for the buyers it is extremely compelling friendly use UI and they are so easy be attractived by the low price and cars mutile-options nearby. As a new user, it took me only 10 seconds on Google sign up and then get the tect code to verify and active my account. Feels so convenient. After I add my driver licence and current address, they owner will send the car to me just after I make the payment. As a user I like the powerful searching function too. Like the expedia site, the filter will base on not only your destination, price, deliver to u or not, brands and other car's preference. I really like the friendly use of the site. Most of all comparied with rent a car through rental site like Hertz or Vais, the 1 week price is just around $290 that is sooooo appealing to me. Save me a lot money and time. On the other side for all of the rent owners it just like the Airbnb in transportation industry! Earn the supplemental money for families and save the energy for earth. I really fall in love with it at once! The total score is 3 from users and 3 from car owners. (1 - Not at all compelling or no real problem; 2 - Moderately compelling;3 - Extremely compelling, I simply 'had no other choice') There are several types of users, who could be the normal family who need a substitute car when his own has a problem immediately; or the older kids or family members who just need a car for some temporary purpose, like a drive to a summer job; or the replace car for a new mover or travelers; or for ur business trip after you get off from the airplane. But the sellers almost the same, normal families as long as they have a spare car.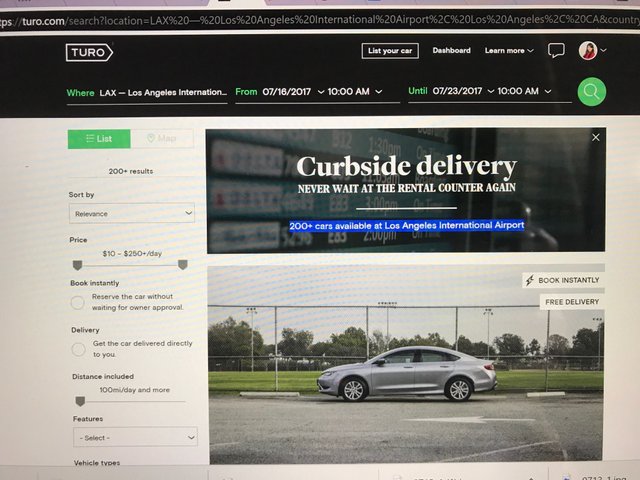 2,TaskRabbit.com and Handy.com; Both of them target to the home decoration, remodeling, moving , cleaning, repair, furniture assembly, and even personal assistant market. There are bunch of handy person who registration for a payout of $20-50 per hour. Also there are bunch of housewife who can offer professional cleaning service or personal service, like nanny or sectary. Personally I like TaskRabbit much. It shows how does it work for buyers in just 3 steps: Describe the task, Get matched, and get it done. But in Handy.com, user can only get a quote based on his task, but have no idea about who is gonna serve u, what his background and review only after u pay for the order. On the hand, for the sellers, TaskRabbit is much more friendly use, u can find where to sign up for a job and what is the range of price for this job. But the Handy.com is not so easy for seller to find where to sign-up. Also the design part the first one is much neater and appealing for me too. I will give the total score of 5 to the 1st site; and score 3 to the 2nd site.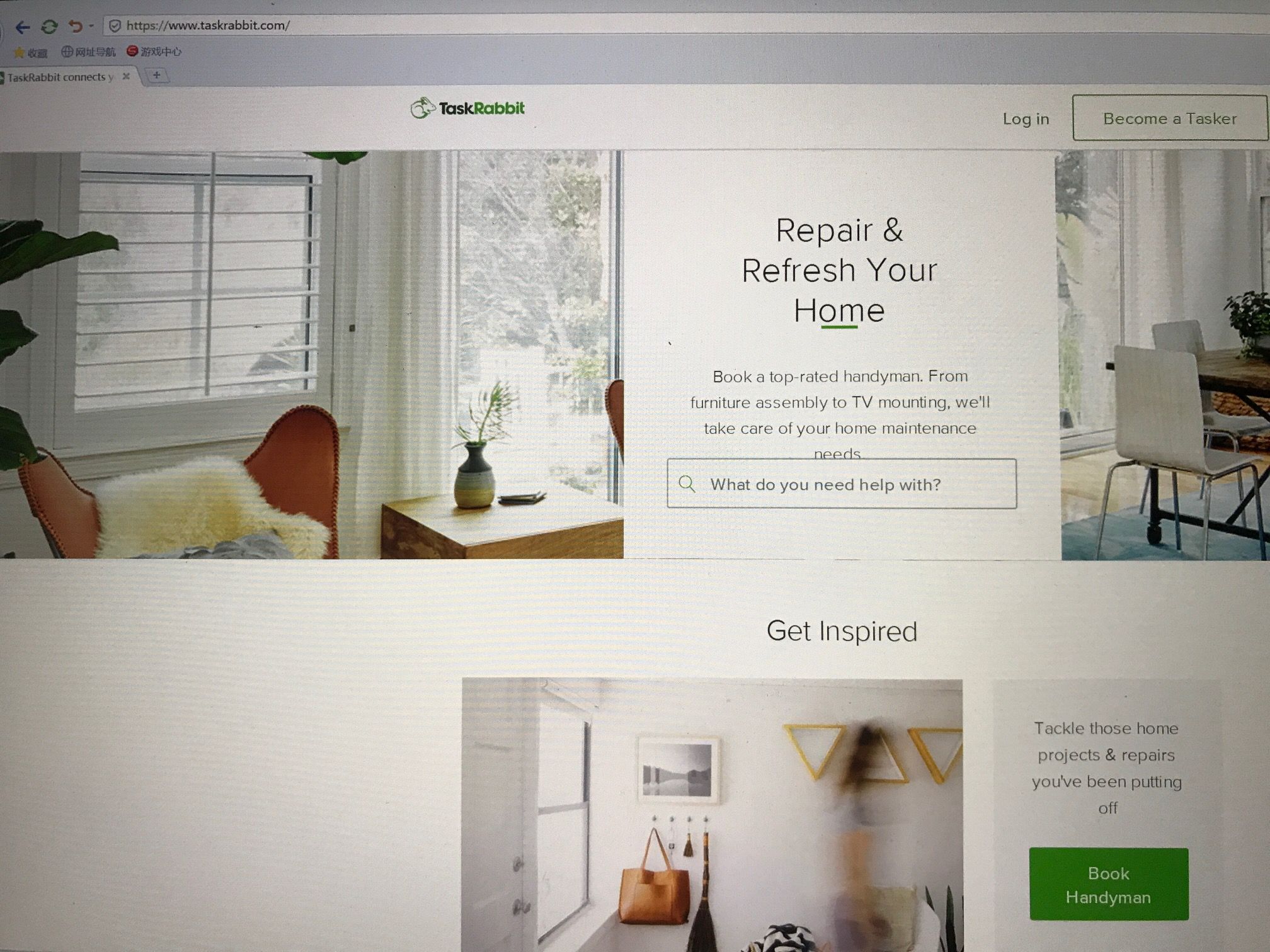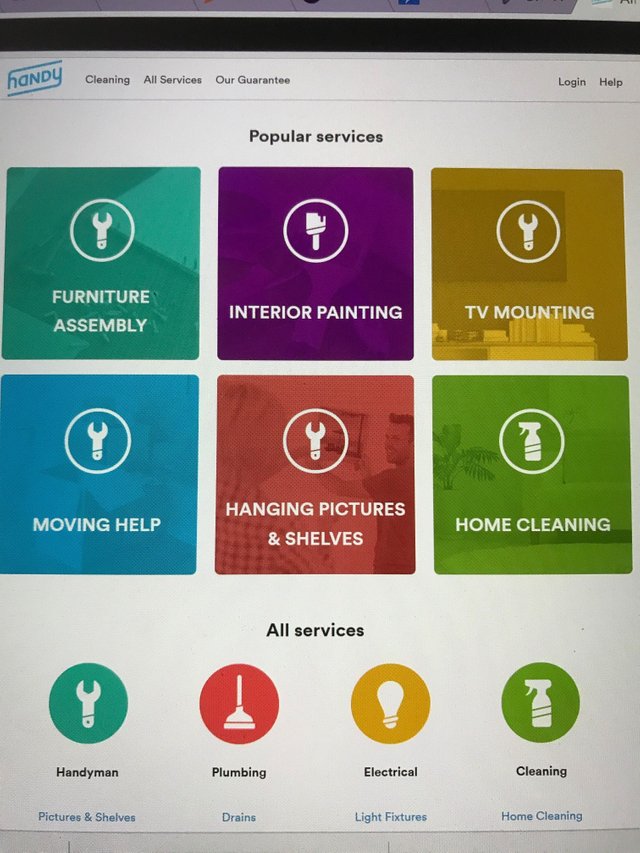 3,Instacart.com. As a not traditional housewife (who is working too hard at home to go for shopping the grocery) I like this site at the first glance! It linked into the other online site of CVS, HEB, etc. So you can do the same online shopping just like u traditional doing on the HEB site. The only difference is after u finished your order, Instacart will send a real person to pick-up all of those grocery and deliver to ur house in 2 hours! Most important is only $149 membership fee for the whole year service. Or u can pay $5.99 per order delivery fee when the order is surpass $35 . Who does the shopping? Instacart Personal Shoppers fulfill your orders from the store you've chosen. Your Personal Shopper will pick the best produce, carefully select all your items, and handle any items that are out of stock. So as a housewife who is willing to do extra deliver for the same store shopping, it is a good deal for them to sign up for extra money too. The only thing I am worried is their cash flow. For the promotion, the site wave the 1st delivery fee but I am sure they have to pay the personal shoppers. Also, the $149 membership fee is definitely not cover the shoppers delivery fee per order. It is not amazon business model. I am not sure does this business model really can survive as customer-funding model or bootstrap? Hope this startup can live as long as it wait to see the real change of freelancer lifestyle housewife life like me! Some other neat detail valuable function I like is that the site offered the coupon site for time limited promotion products. You know although I don't have the time to become a CrazyCoupon kind of housewife, but if there is a coupon information can conduct me how to save money, I fell the additional value! Totally, I will give 5 scores for this startup. The only 1 score lost in the financial model.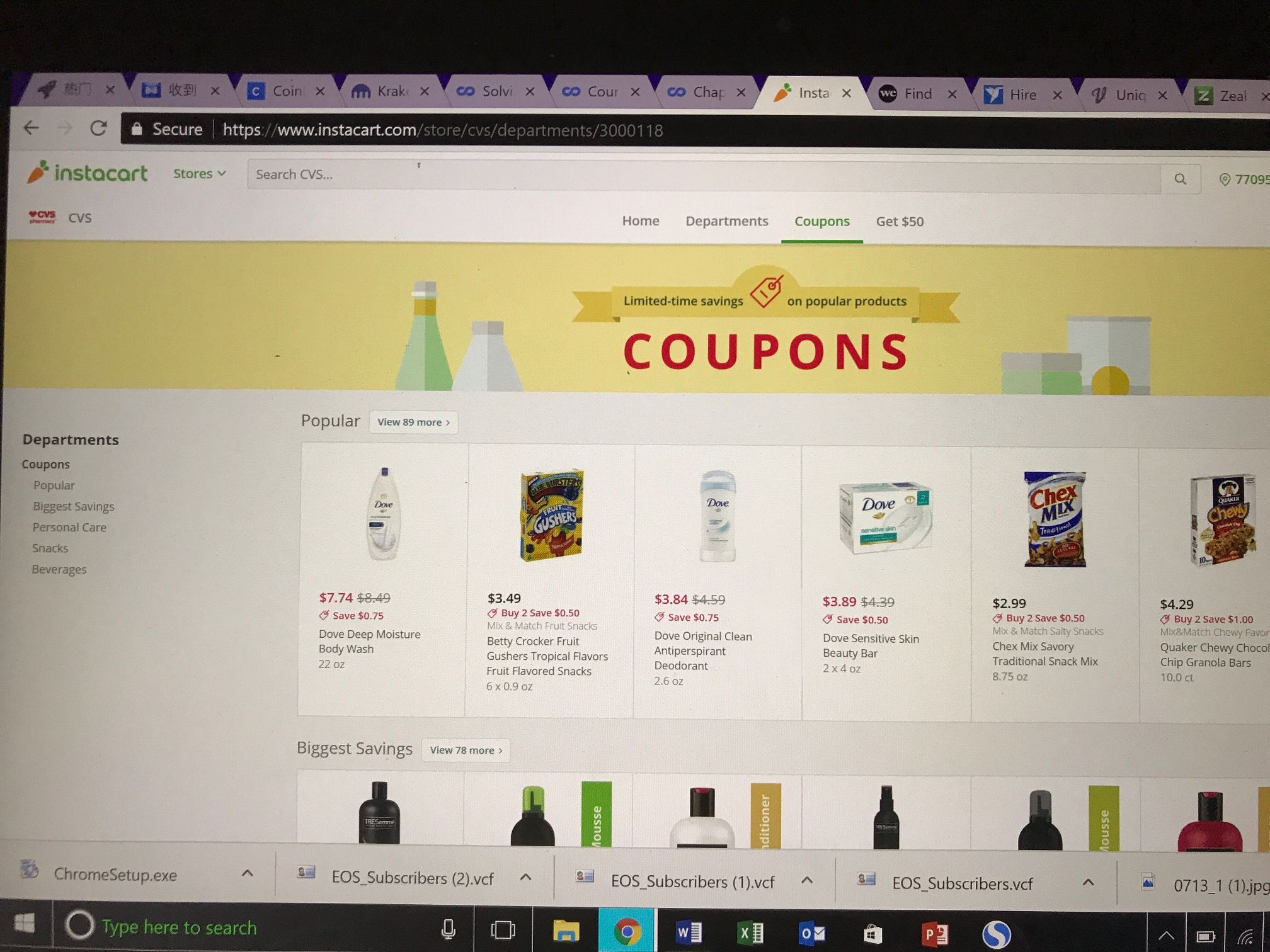 4,Wework.com is a site offered office for freelancers or founders from one sit or desk to huge conference room. You can book it based on one hour, one day or one month. It really solve the problem for freelancers or founders who has short on budget but really need a nice place for team building or meet future investors. I have the same pain when I build my first startup I deposit $1500 which is 2 month rental fee for a 100 square feet office room in Boston but lost all of the deposit due to we are moving. Also consider the customer-funding model, it is a good option to decrease the run cost for a startup to live longer. Besides that, they offer the software supporting such like: HR, accounting, paychex and even insurance service for small company owners to save huge admin time. I like the site design part also. Then they build a community based on all the members so u can meet more similar teams or future partners as an additional valuable service. I like all of the service this platform focus on. It is really clear target to solve all of the admin problem of a small business. The business model is not quite matchmaker type because they offered much more than just match a landlord. I did not test the landlord user experience due to I did not test to sign up as a partner. In all I will give 5 score to this site.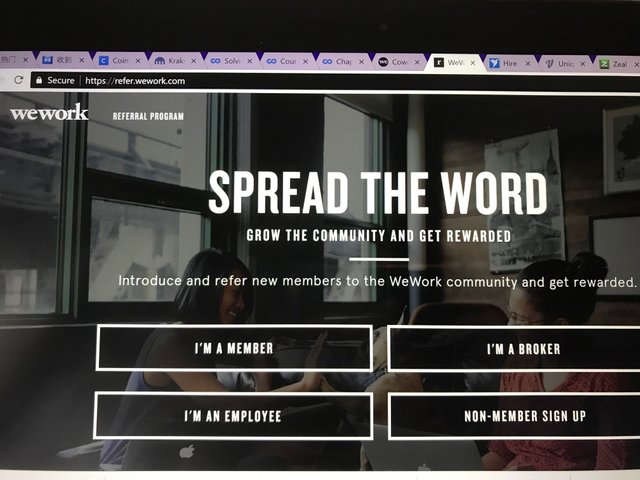 5,Vayable.com is a site for travelers to meet a local trip planer and leader based on their destination, adventure type, and budget. As Vayable Insiders u can be writers, historians, musicians, tour guides, journalists, designers, bankers,architects, foodies, travel agents, Peace Corps volunteers, social workers, students, administrative assistants, philanthropists, writers, taxi drivers, engineers, teachers, poets, designers, business executives, chefs, travelers, bloggers, pilots, farmers, dancers and more. Each of different professionals will lead a unique culture background experience for travelers. So all of the products offered on this matchmaker site are generated by "Insiders". So from the price to the route, all kinds of differentiation is created by sellers. For users you can explore more appealing or never seen trip on this site , meet more attractive personalized people who are better than a tour guide. For me this is a totally nice idea and easy to customer-funding business. I will give the 6 scores to this startup. For the insiders not only can have a part-time job based on their interests and skills but also it is a great opportunity to meet great people. I will have a try to be a insider in Beijing soon.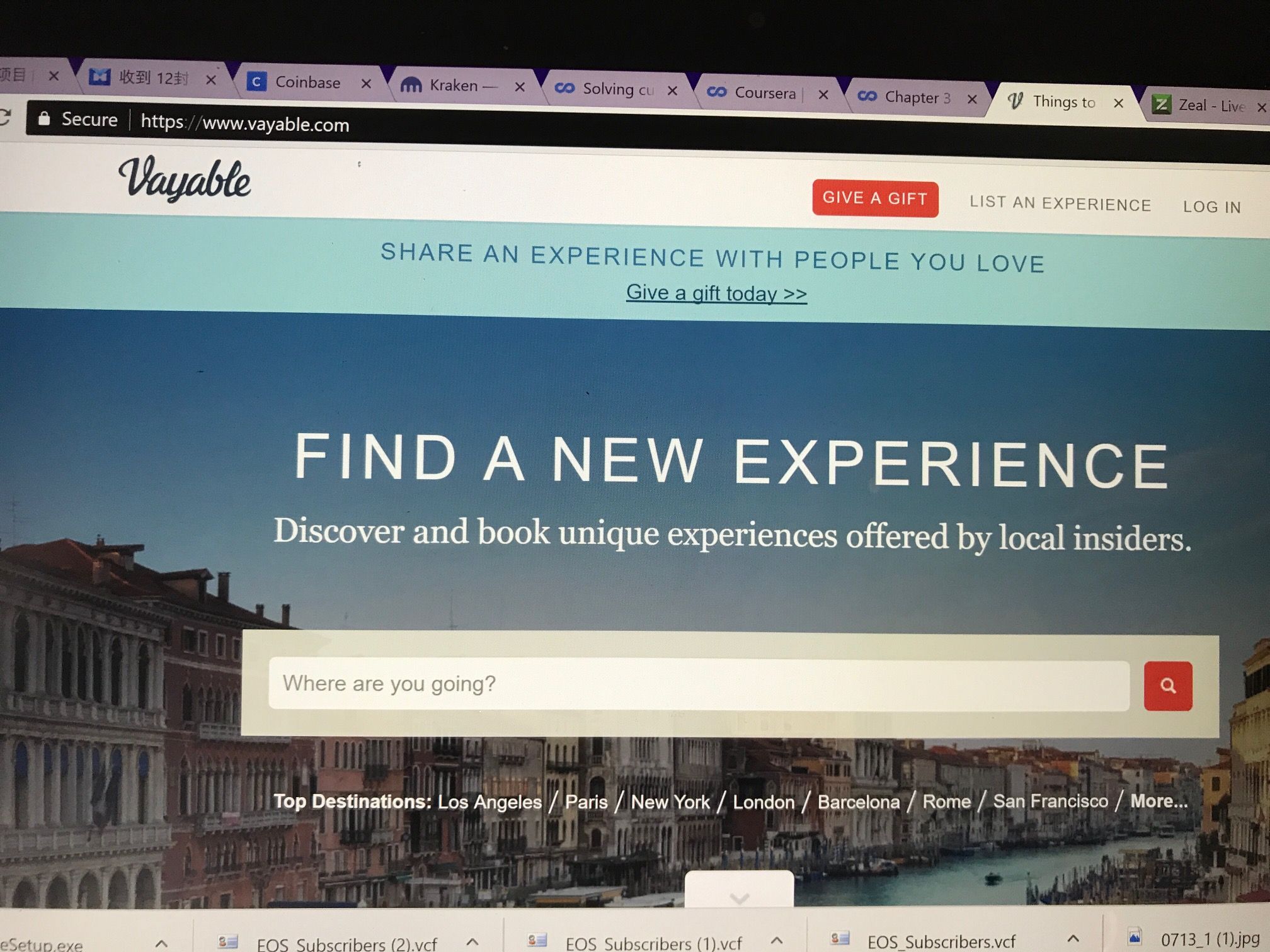 That is all for today. hopefully I can open your mind in some how and change your lifestyle maybe in future.