Blockchain Projects Transforming The Travel Industry - Introducing Explorio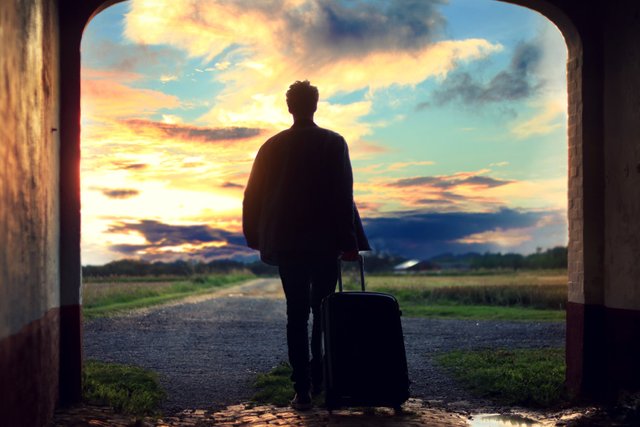 Everyone is buzzing about the revolutionary technology that has been transforming
countless industries
—everything from
real estate
to the
energy industry
. It's looking like there's no industry out there that blockchain technology won't affect, and the travel industry is no different.
This is great news for anyone that enjoys the occasional vacation getaway, and even better news for frequent globetrotters, as blockchain solutions are often cheaper and more secure than their centralized counterparts. And as our world becomes increasingly globalized with more people traveling abroad, the demand for secure and affordable services within the travel industry will also sharply rise.
There's many innovative companies popping up worldwide that have created ingenious blockchain solutions related to travel. Here's a taste of the 4 most interesting projects that are turning the travel industry on its head.
Explorio

Ever notice how travel reviews for hotels, restaurants, and attractions tend to be extremely skewed, either very positive or very negative? Even worse, reviews can be filled with spam and fake users getting paid to write glowing reviews to places they've never been.
That's why there's one project working diligently to bring unbiased, high-quality travel reviews to the masses. Meet Explorio, the world's first decentralized travel reviews platform. All content will be stored on a blockchain to ensure the information cannot be censored or tampered with, allowing users to trust that the reviews are legitimate and honest.
Before any content goes live on the platform, it must go through a rigorous peer-review process to ensure it is high quality. Once approved, community members may upvote or downvote the content, depending on how helpful it is.
To incentivize users, everyone that contributes, from the content contributors, to the peer reviewers, to the voters, is rewarded with a cryptocurrency called Explorio Honor tokens (XPLH). The more XPLH a user has, the higher their status is and the more privileges they will receive. Or, users may exchange their XPLH for Explorio's utility token, called XPL, which can be used to pay for travel bookings and in the digital goods marketplace, among other things. XPL can also be exchanged for fiat (such as dollars or euros) or other cryptocurrencies.
The team's long-term vision is to inspire and empower millions of people all over the world to travel more.
Three more blockchain projects that aim at the travel industry can be found in the full article here
---
This post was first published on Investinblockchain.com by Zoe Biehl. Working with Explorio I got the permission from the author to redistribute this article