During a recent trip to SE Asia, I had a non-stop flight from Denver to Narita with an 18 hour layover intending on taking the train into downtown Tokyo before catching a flight to Cambodia. As time drew closer, we decided against leaving the airport and opted to stay in the airport terminal at 9h Nine Hours capsule hotel and just relax.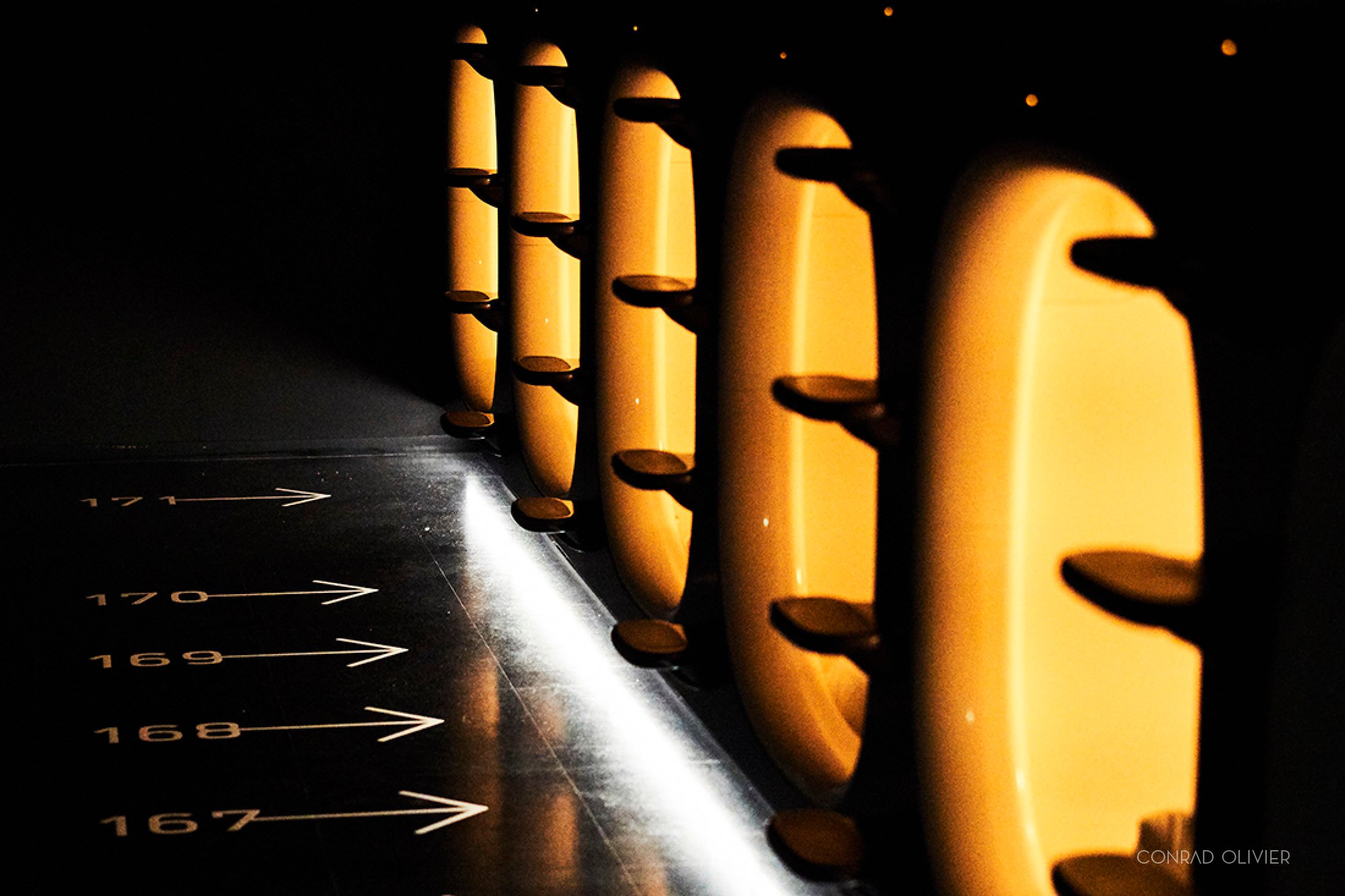 from my estimates, there are approximately 71 male pods and I around 100 female pods.
I had booked 3 capsules via Agoda for around $50 USD each including a breakfast. Of course, for $150 USD I also could've booked an average hotel near the airport of in the city for 3 people, but really wanted to experience this particular capsule hotel. We arrived in Narita's Terminal 1 and quickly realized that the 9h Nine Hours capsule hotel was in Terminal 2. This meant that we had to clear immigration and board a shuttle bus to get to Terminal 2. As we passed the baggage claim carousel, we might have noticed 1 of our 6 large pieces of checked luggage that was supposed to go all the way to Phnom Penh. We didn't think too much of it and proceed to get stamped into Japan.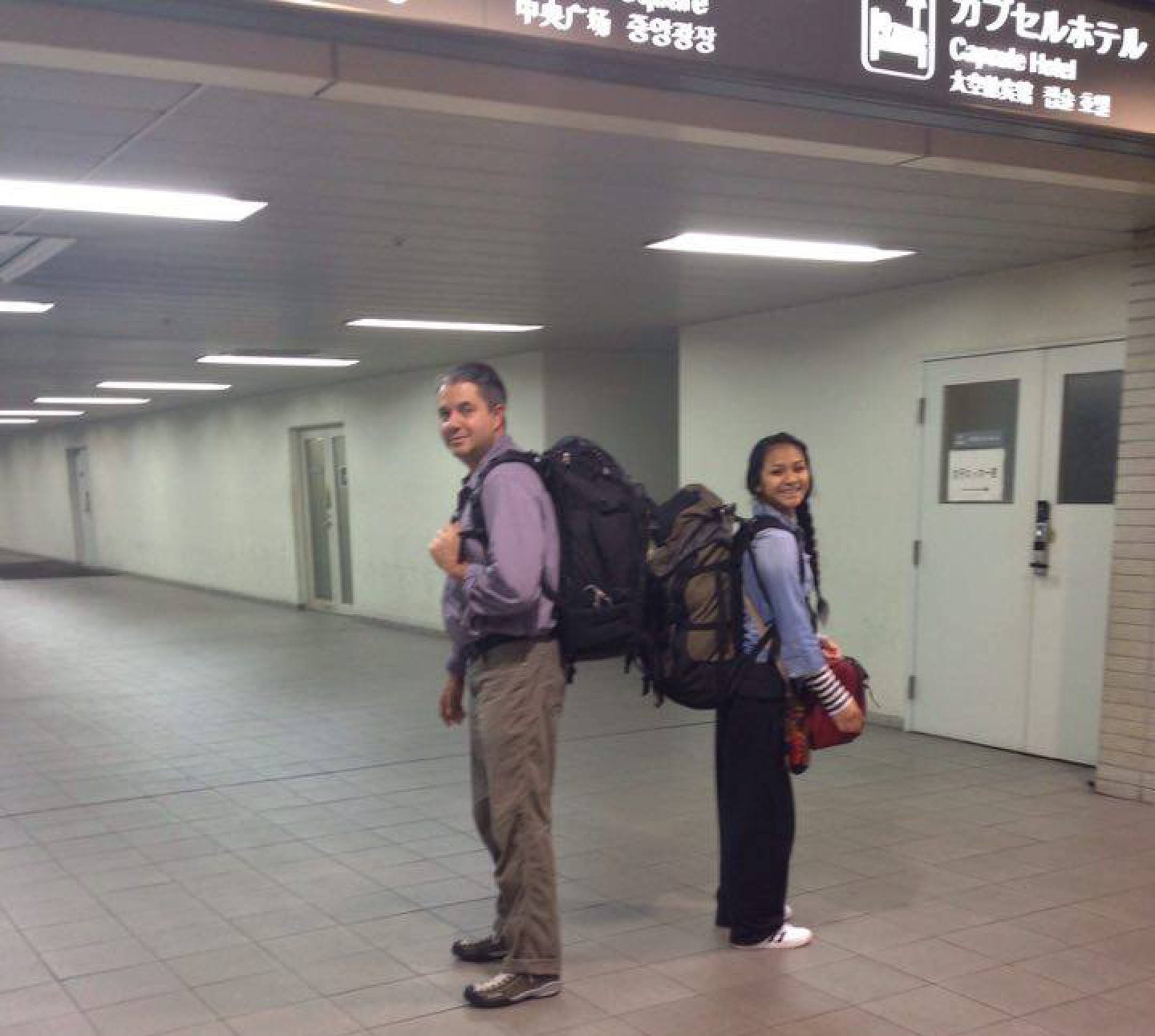 After a brief shuttle to Terminal 2 we began searching for the hotel. Maps and signs within the terminal are in Japanese and English were faily easy to follow. Hooray, we've finally found it! This was a bit of trial run for our 16 year old who would be traveling back to the US alone from Cambodia.
Travel Tip: Studying the layout of an airport beforehand is never a bad idea.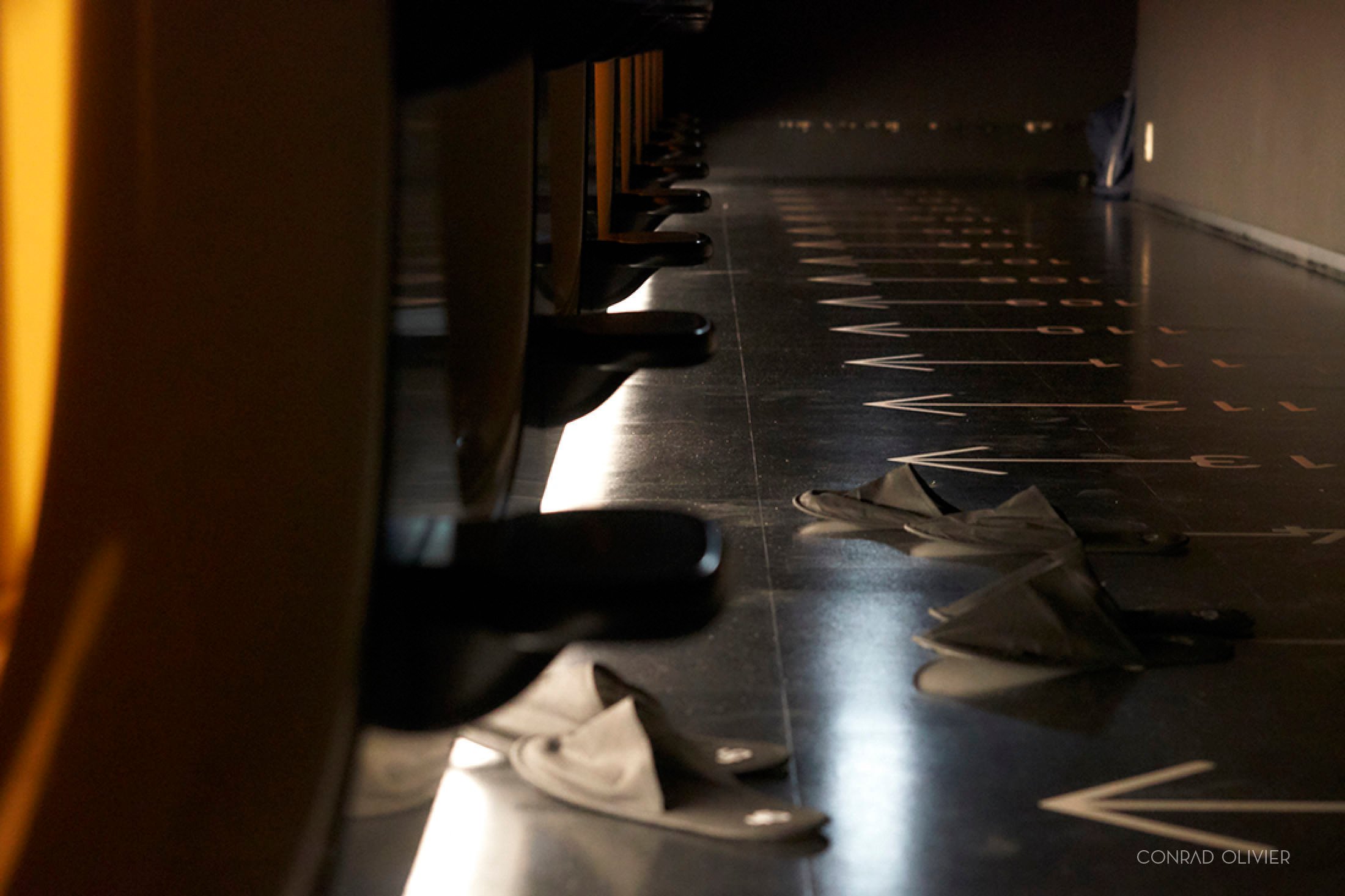 After you get checked in, you proceed to the gender appropriate area along with your 9h slippers, locker key and robe. A stop in the locker room to deposit your luggage and you then proceed through the bathroom and shower areas. I was in a quandary as to why we'd be clumped together so tightly if there were so many open pods? Later, they were nearly 100% full.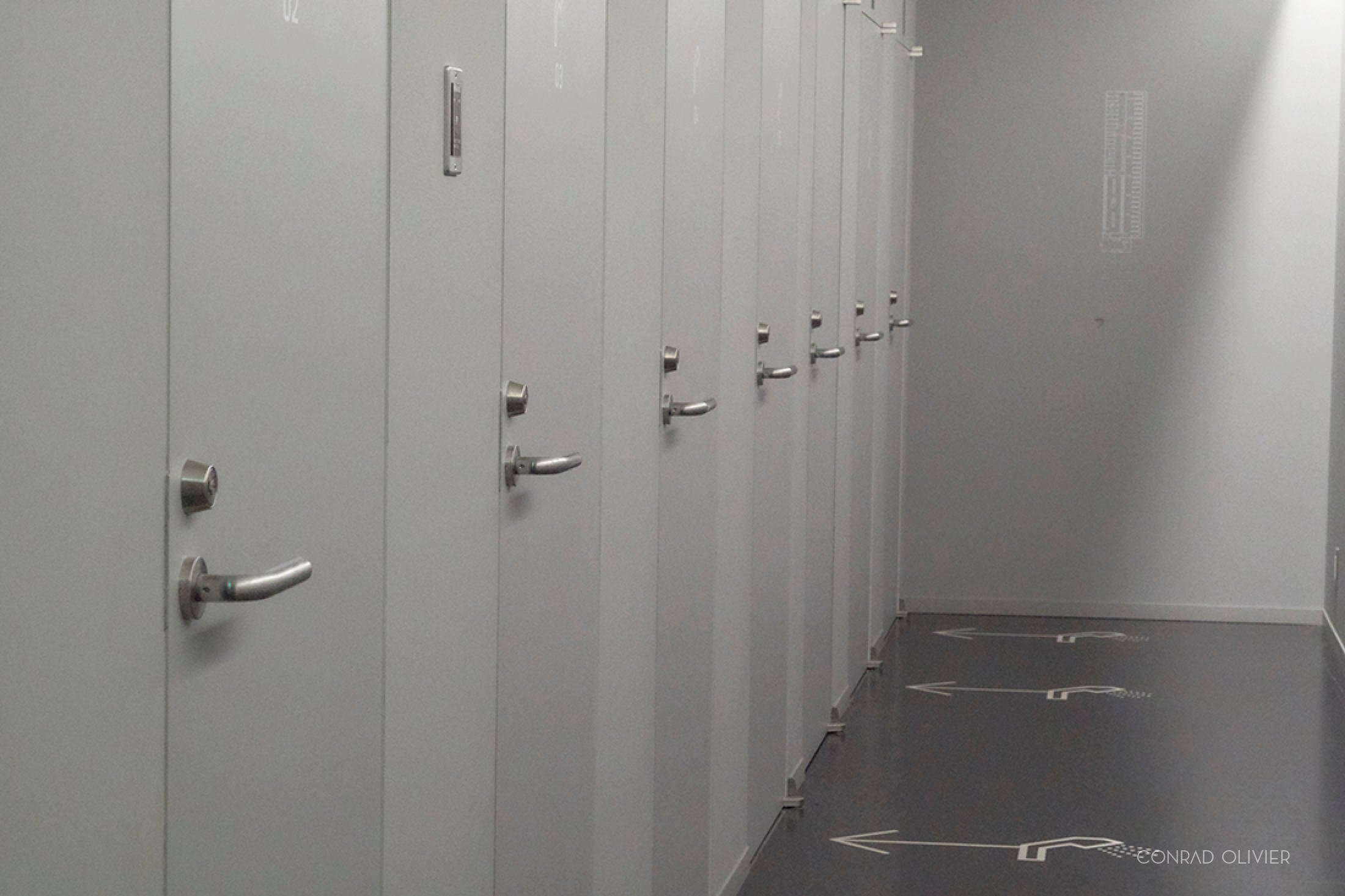 The shower area had a dry room where you could change and keep a toiletries bag as well as your clean clothing. There's nothing quite like getting a great shower while in transit.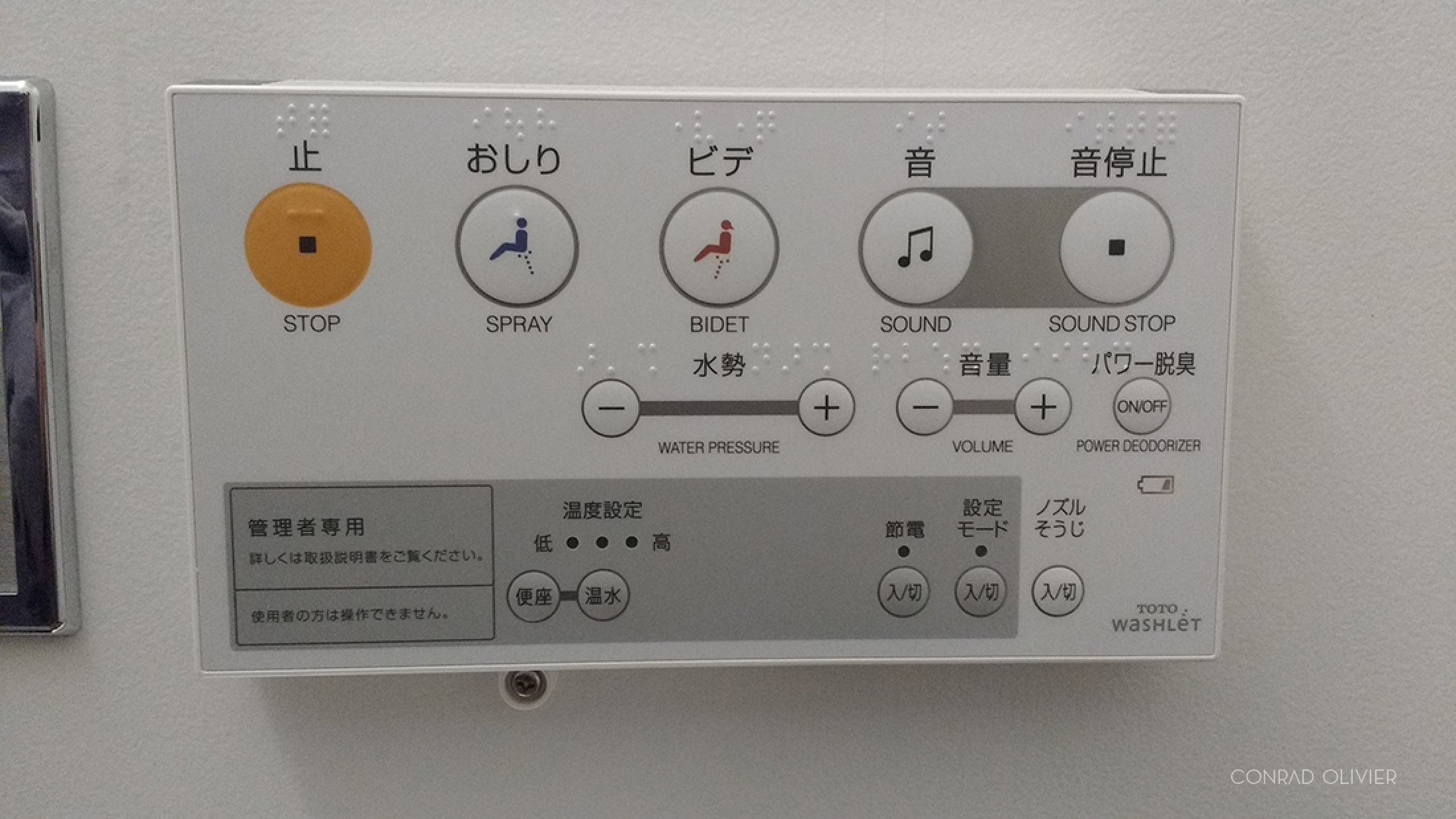 Love Japanese toilets though I could do without the heated seat as it makes you feel like someone else has just used it.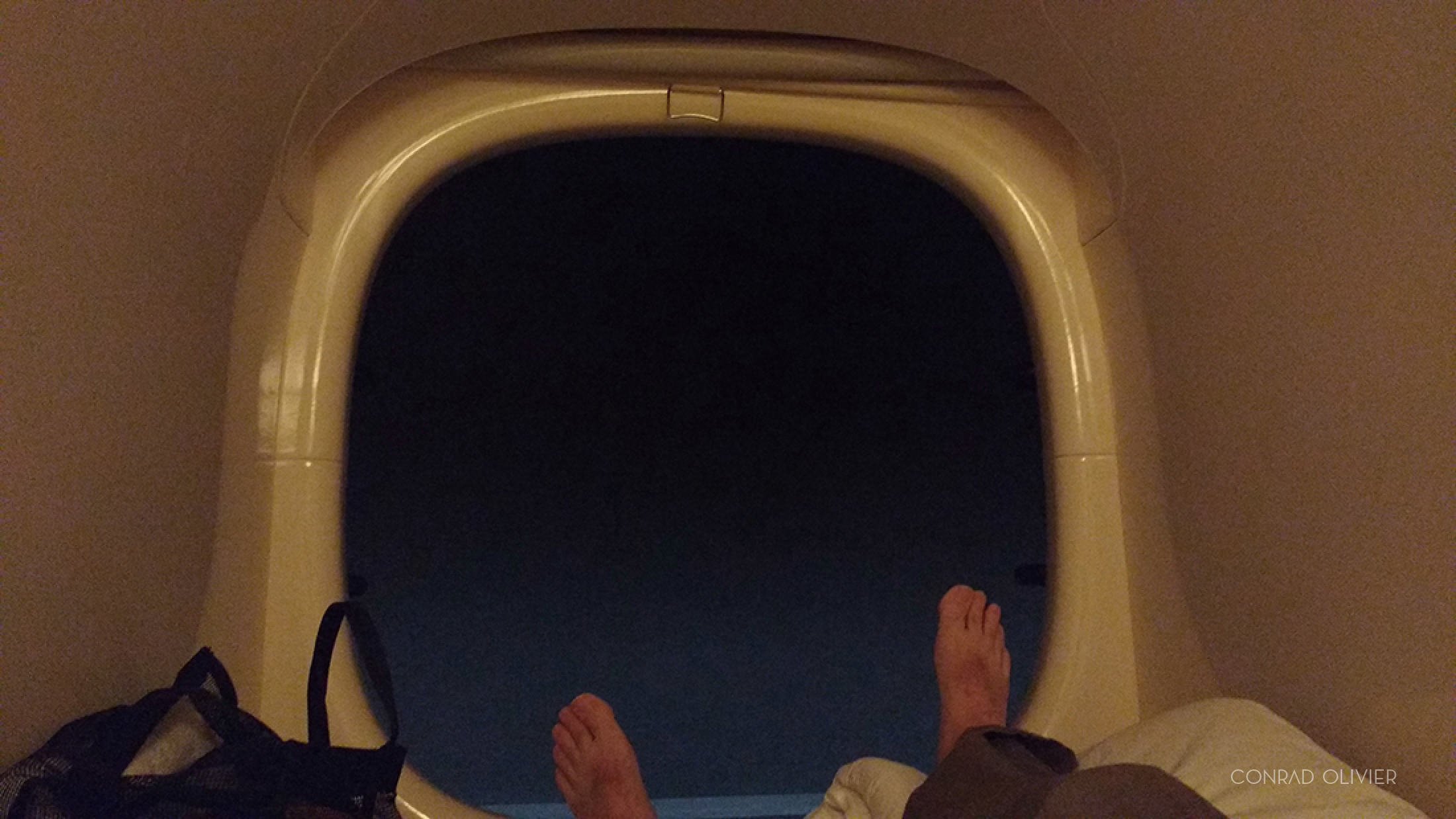 Time for a rest - I didn't feel like there was enough fresh air in the pod so I kept my privacy shade rolled up. You can control the lighting with a dimmer switch as well as the looping ocean wave soundtrack that was only like 4 seconds long. When traveling long distances, I often feel I'm in a time-induced-foggy-comatose state where nothing really makes sense time-wise and being able to set an accurate alarm seems a bit scary. I never slept for more than an hour or two out of fear of missing my next flight even though it was more than 16 hours away.
The next day, we went to check-in and to verify that our bags were still on track. We were told they had no bags checked through to PNH in my name, DOH! It was only a few minutes before boarding did we find out that they'd located all 6 pieces and were on board the aircraft. Moral of the story - ALWAYS visually verify that EACH bag is checked all the way through to your final destination. Thinking back, it's a bit sloppy that we were allowed to enter Japan without claiming and rechecking our luggage.
Using Booking Services
Booking hotels in advance using sites/apps like Agoda or Booking.com can be really useful especially during the peak travel season for any given location. I've found Agoda to have better pricing than Booking (at least for Thailand). The one downside to using these is that most credit cards will tack on a foreign transaction fee (unless of course, your card waives this fee). I looked up the rate for the last room in a hotel in Chiang Mai via Agoda and saw that it was around 800 baht, but when I went to the hotel they wanted 1,390 baht cash so it pays to do your due diligence sometimes.
Usage of my affiliate link to Agoda is appreciated (and in no way affects the prices quoted/paid), but not required - here's a link to Agoda without any affiliate codes if you prefer.
I've stayed in some crew-type hostels in Hawaii years back, but nothing quite like this!
Have you ever stayed in a capsule type hotel?