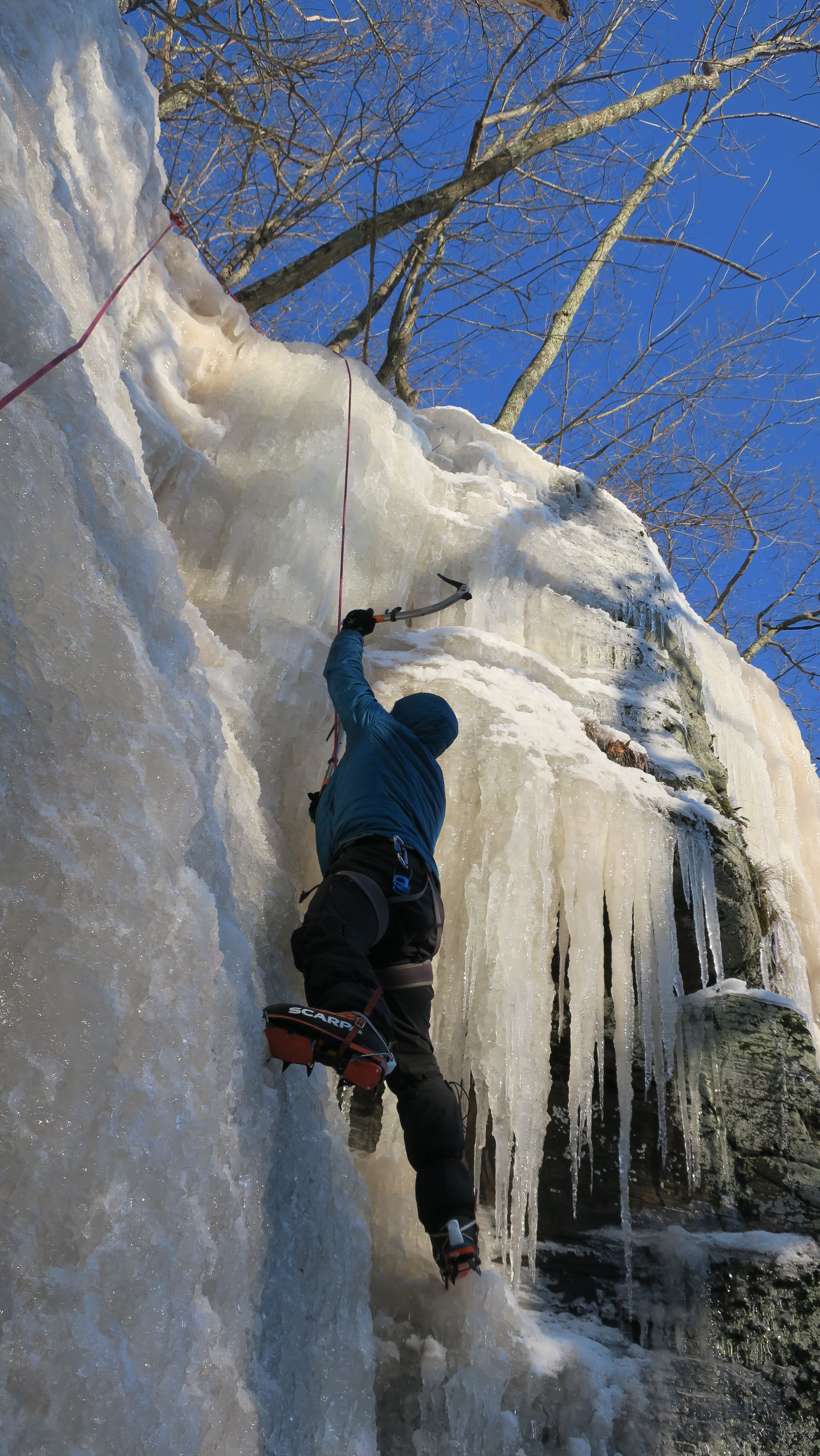 Living Off the Wall.
Actually living by staying on it :) I have begun learning the more advanced technical skills that all those who climb into the sky eventually must learn. Here I am beginning ice climbing with a pair of ice tools in my hands and crampons, the steel spikes that mountaineers attach to their boot to create traction on ice and snow. It goes faster than you might think!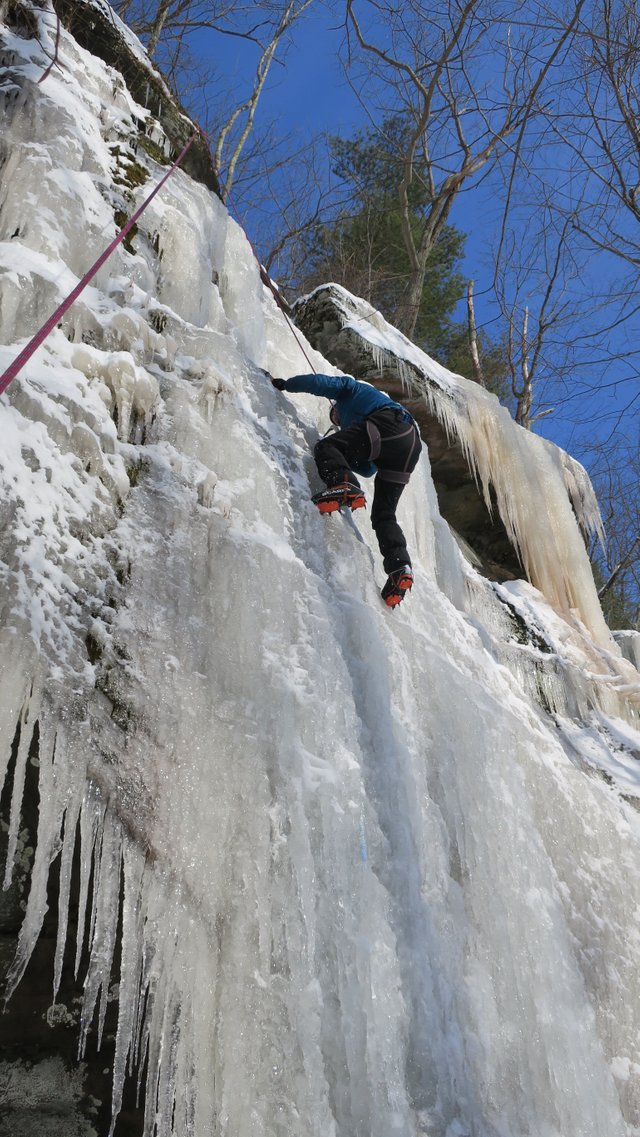 I am "top roping" using a rope that my guide/teacher has tied to a pair of trees at the top of the cliffs. If those axes slip out it is there to catch me!
(please click on the photo for a larger image)
---
To my Steemit explorer friends,
I have probably taken over a million photographs of the natural world since childhood; this is a daily series of some of those I most treasure.
Where They are From
Many are from an organic orchard that I created on the hill above my home. When you are raising trees from saplings you are out in all weather at all hours and see remarkable things.
Some are from my art studio and my efforts there- especially those on behalf of the Tibetan people.
Still others are from my wanderings in the wilderness with compass and map my companions. Many are featured from posts I have created here on Steemit and I will link to those whenever possible if you wish to read more of the how, when and where.
Please upvote if you liked this post, and follow for more journeys through our mysterious and amazing world. And please comment as I greatly value these and will answer any questions you may have (and generally go to look at your posts of course since I consider a group of friends the most valuable possible outcome from efforts on Steemit.
*This photo was taken with the Canon EOS 70D, 18-55 mm lens