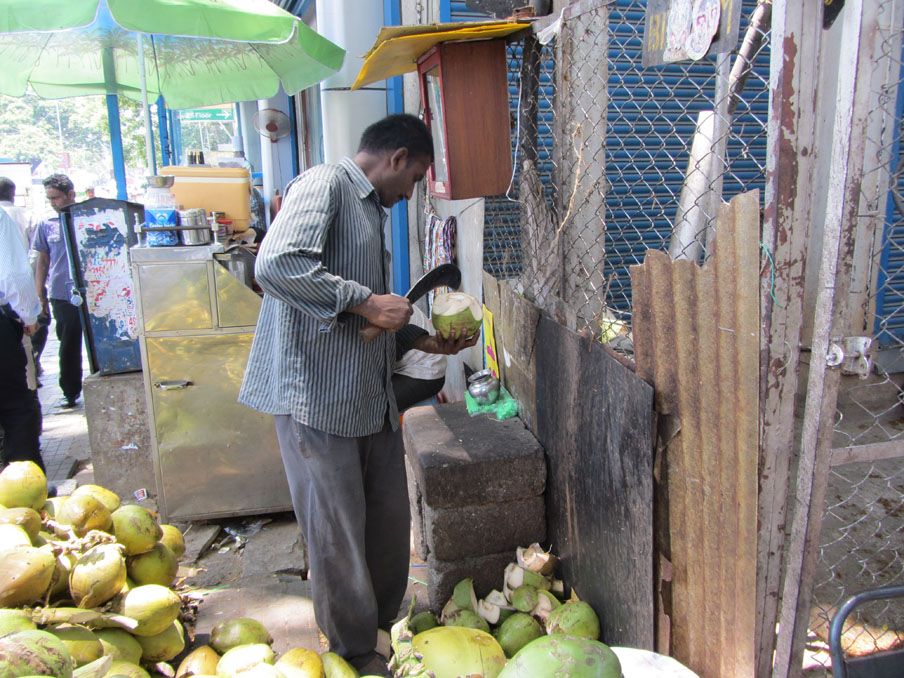 Coconut Fast Food.


In the streets of Bangalore city in various neighborhoods one can always find a man with warm smile, a pile of coconuts- and a huge knife which he wields with swift authority. First he trims one end and pierces a hole into which he inserts a straw then hands it to you to drink the lightly sweet coconut milk as he waits expectantly. Then you return it and his great knife swiftly flashes again and you have the sweet flesh to eat.
The whole time he is always holding the coconut in the other hand and it always makes me anxious that he will cut himself. But he never does. A brilliant show of dexterity and a delicious result...Coconut fast food in Amazing India!
---
To my Steemit explorer friends,
I have probably taken over a million photographs of the natural world since childhood; this is a daily series of some of those I most treasure.
Where They are From
Many are from an organic orchard that I created on the hill above my home. When you are raising trees from saplings you are out in all weather at all hours and see remarkable things.

Some are from my art studio and my efforts there- especially those on behalf of the Tibetan people.

Still others are from my wanderings in the wilderness with compass and map my companions. Many are featured from posts I have created here on Steemit and I will link to those whenever possible if you wish to read more of the how, when and where.
Please upvote if you liked this post, and follow for more journeys through our mysterious and amazing world. And please comment as I greatly value these and will answer any questions you may have (and generally go to look at your posts of course since I consider a group of friends the most valuable possible outcome from efforts on Steemit.
*This photo was taken with the Canon EOS 70D, 18-55 mm lens