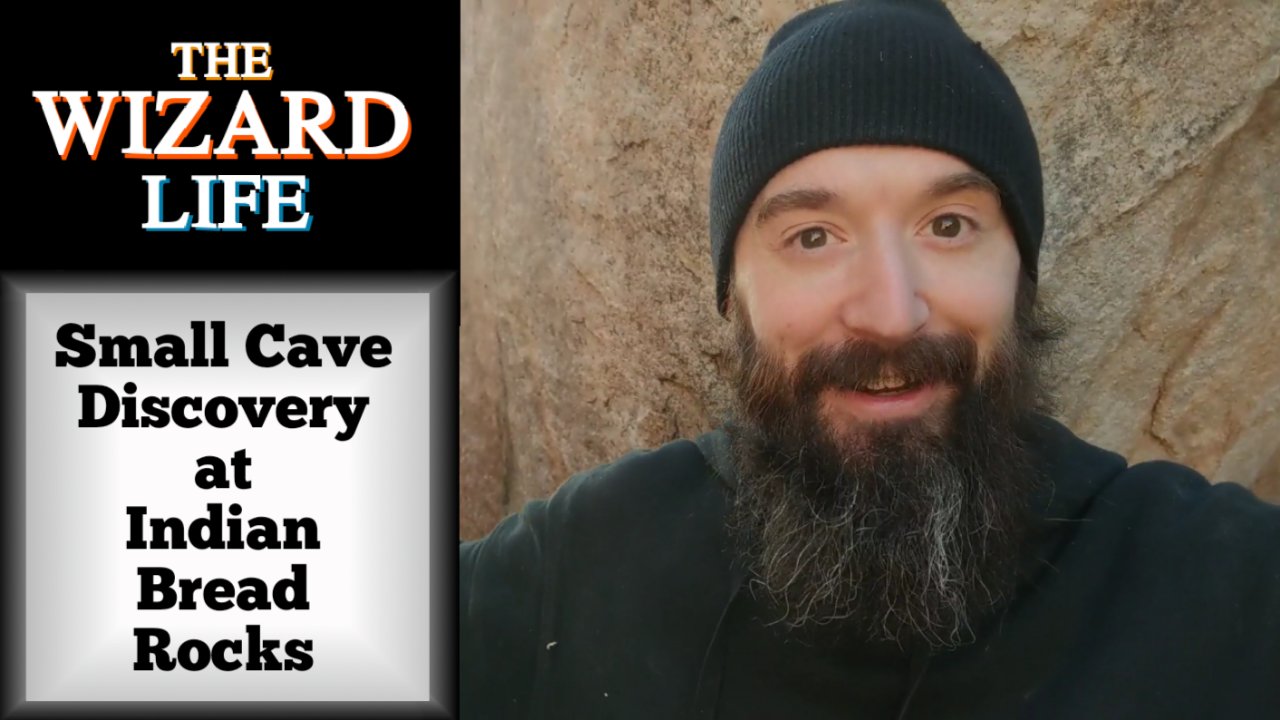 ---
Indian Bread Rocks is a cool place out in Southeast Arizona on BLM land. I drove here over a day ago to camp out in my truck and catch the Super Blue Blood Moon we had on January 30th and 31st.
Here's a look at the Super Blue Moon rising: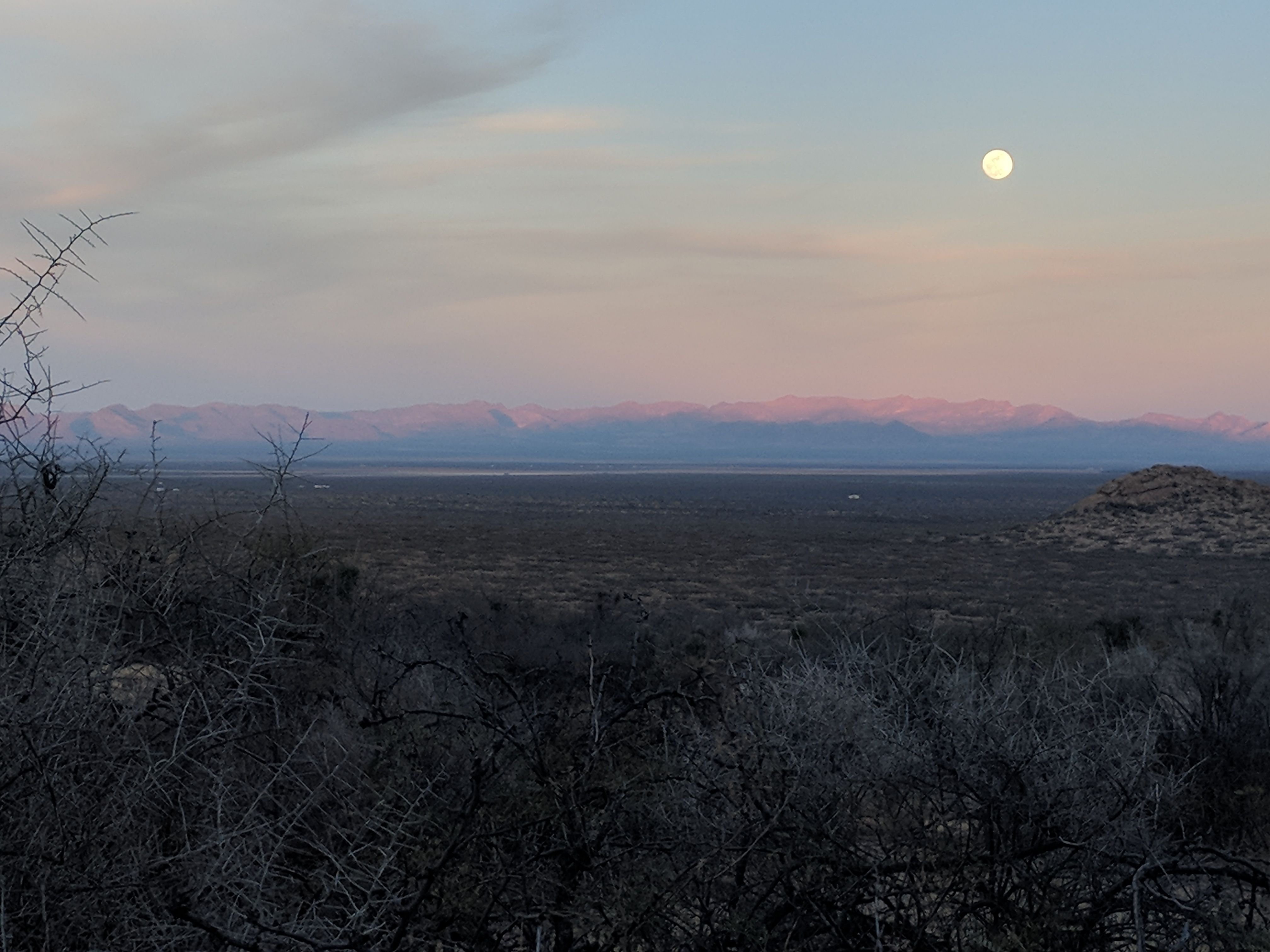 The Blood Moon Eclipse was going to happen in the early morning just before the Moon set in the West. I had this big hill composed of giant boulders in my way, so I woke up at 5am and climbed it in the dark to see if I could get a view. Unfortunately there was another rocky hill in the way, and after climbing it I found there was a mountain on the other side that, so I settled on enjoying the beautiful sunrise.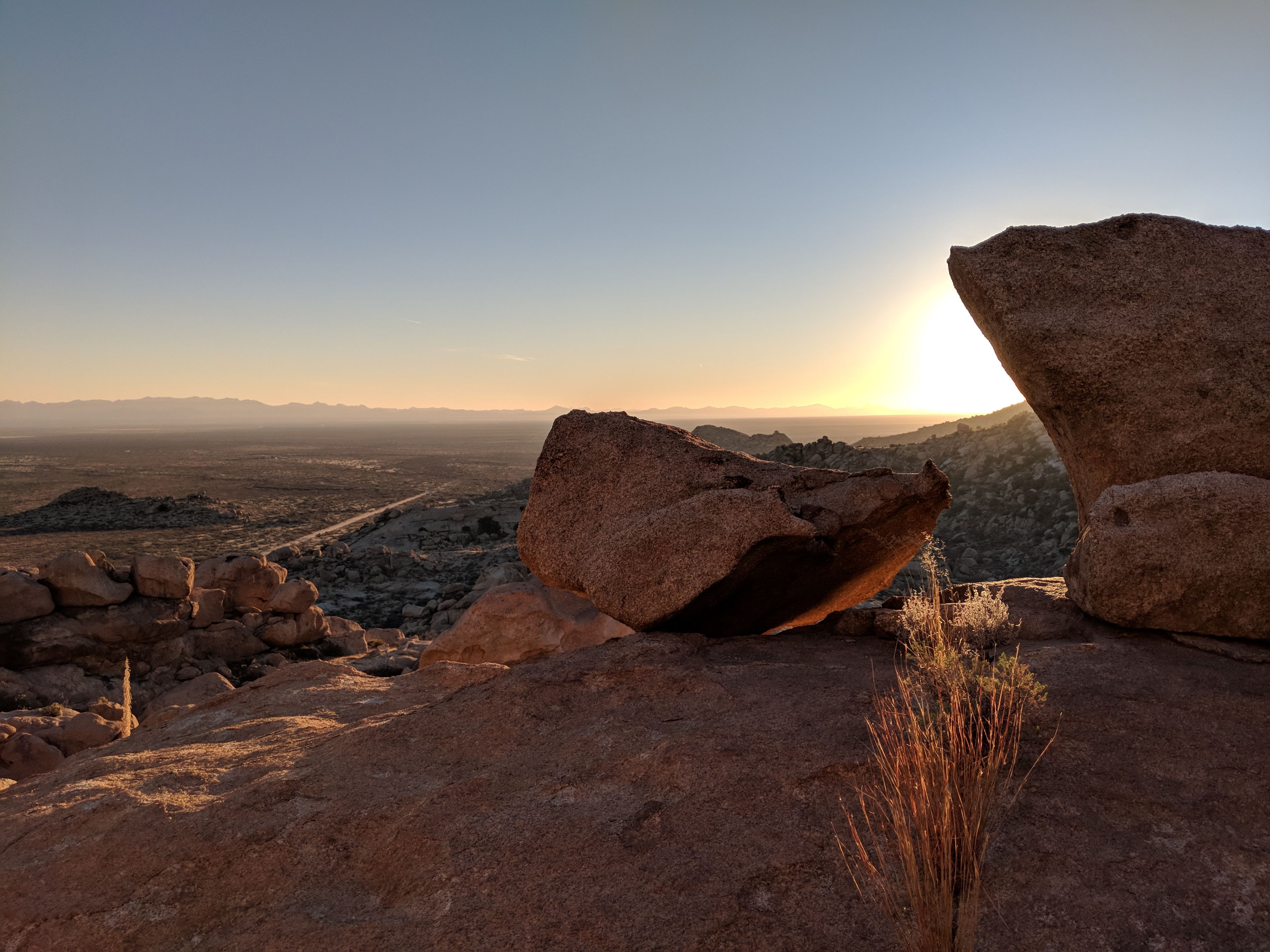 On my way down the mountain, I spotted in the distance what looked to be an entrance to a cave, and despite being hungry and thirsty I knew I had to check it out!
I recorded a video of the entire adventure which you can view at the bottom of this post.
Upon closer inspection of the cave, I discovered that it was formed by large rocks laying on each other in a formation which created an enclosed space which could serve as shelter from the sun, wind and rain with enough space for one person to lay down and sleep.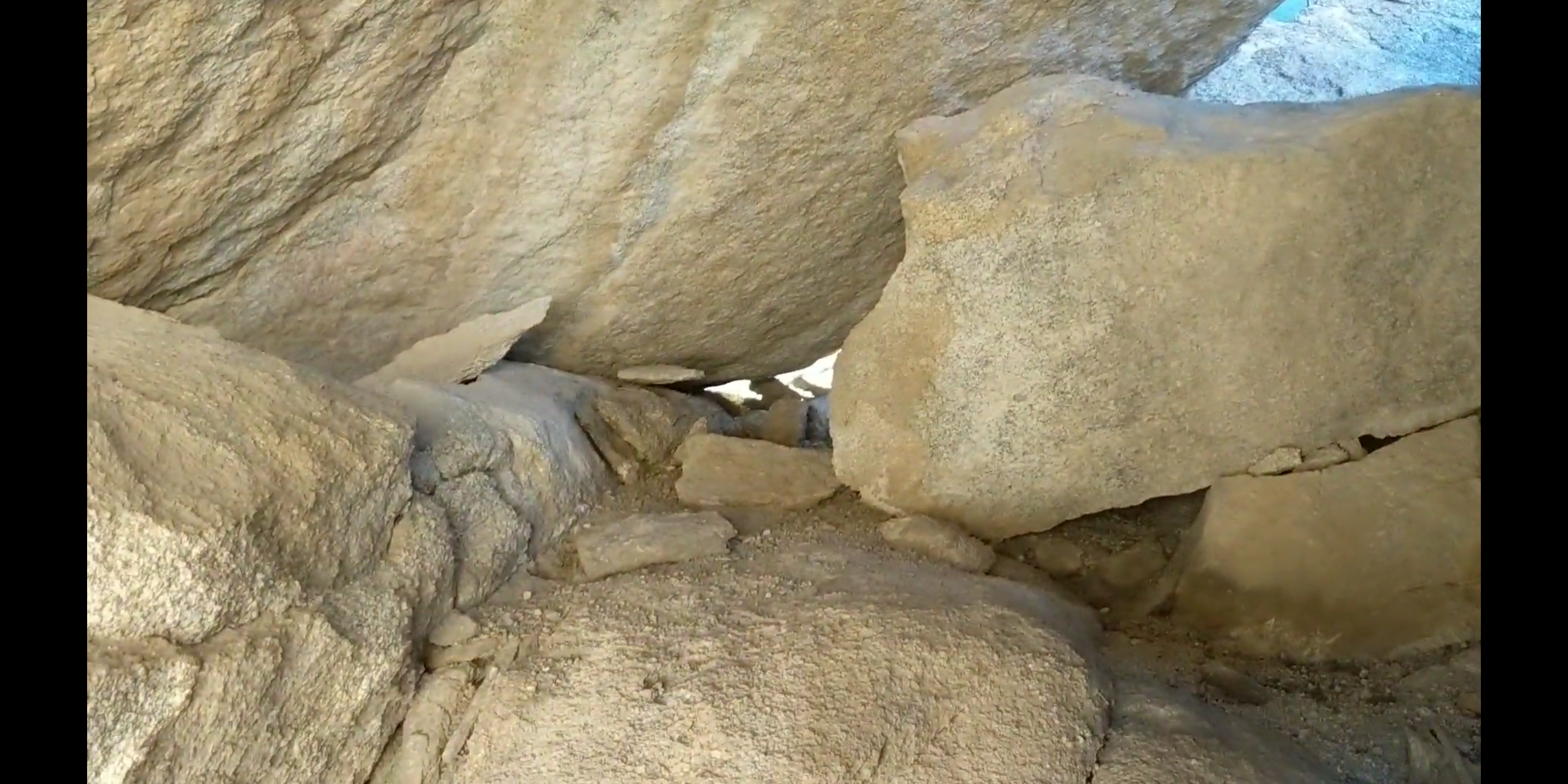 There's a second entrance to the little cave from the top, and exiting it that way revealed a space that gave me the strong impression this was a living space for someone a long time ago.
Check out the shape of this rock: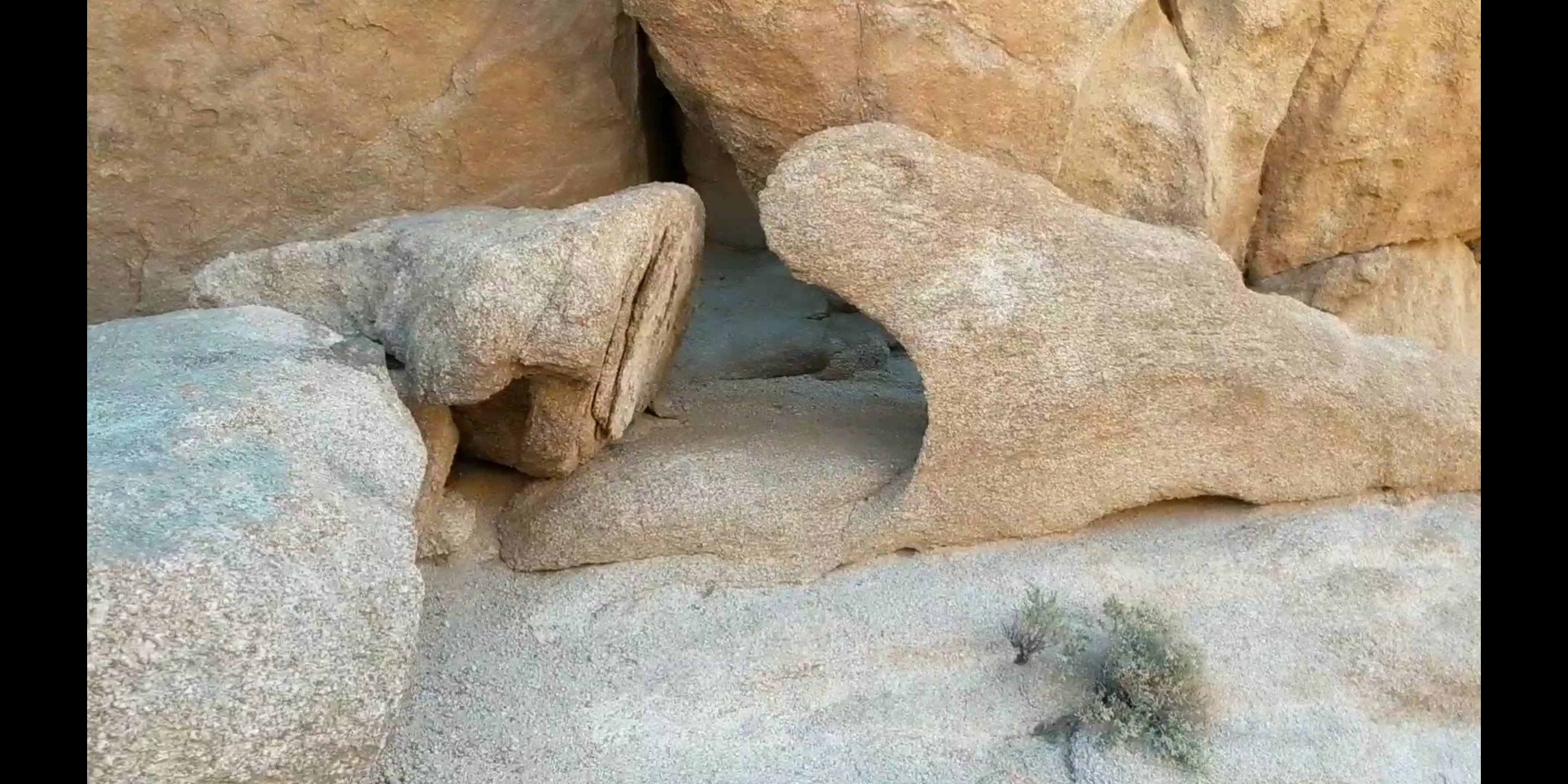 I discovered it looks intentionally hollowed out on the underside.
If there was a way to access water out here, this seems like it'd make an ideal location for living out in the wilds. I wonder if there was a river or stream flowing through here at one time, or if perhaps the climate was a little wetter than it is now.
I'm really loving it out here at Indian Bread Rocks! There a certain magic to this place that I haven't felt before… very calming. If you wish it, I hope you get the chance to experience it for yourself one day.
---
---
Thanks for stopping by!
@cahlen


---
To learn more about Cahlen you can follow him here:
YouTube, Facebook, Twitter & Minds
---
▶️ DTube
▶️ IPFS