Treetop path in Switzerland
Switzerland's first treetop path did open on 10 May. The wooden course goes over a length of 500 metres on a hill near Mogelsberg SG (east side of Switzerland).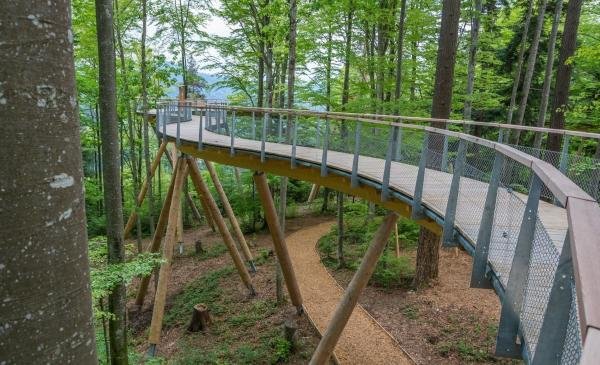 The focus is on species protection and the conscious transfer of knowledge in a forest oasis. The walk in lofty heights was built with about 4000 wooden planks - from the forest floor to the treetop. The project, which is supported by the Jubilee Fund of the St. Galler Kantonalbank, costs a total of CHF 3.8 million.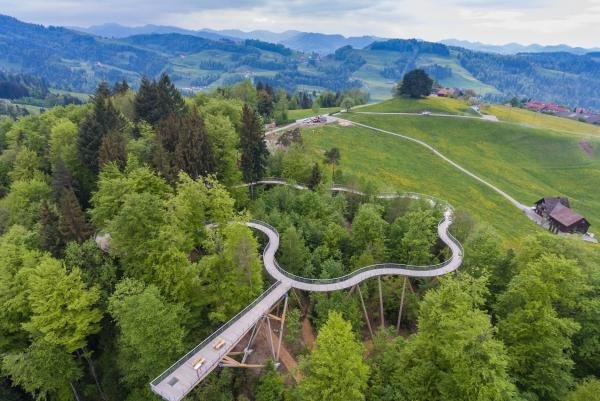 The central attraction is a wooden construction that leads around 20 metres above the ground through the "Steinwäldli" near Mogelsberg.
---
30,000 visitors expected per year
The diverse nature can thus be observed at close range and from different angles. At the same time, the path offers a beautiful panoramic view of the Necker Valley, Appenzellerland and Fürstenland from several platforms.
The treetop trail is to be supplemented by an adventure trail with further family-friendly attractions and activities. Catering, experience and information facilities are planned. The Baumwipfelpfad Neckertal cooperative expects around 30,000 visitors per year.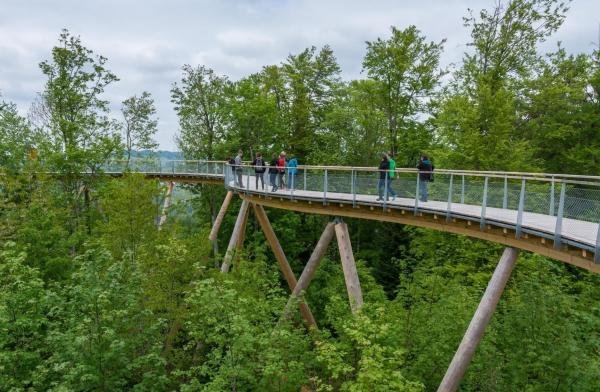 source of informations and pictures: here