Cuba, the Mysterious Caribbean Island full of Color, Culture, and Conundrum – Part 2, Viñales
The Typical and Not-so Typical Cairbbean Island
Alright, so it is as easy to visualize a Caribbean island with a hopping city full of nightlife, food, music and culture, as it is to picture perfect white sand beaches and lapping turquoise-blue water caressing your bare feet during an early morning walk. These were the first images that came to my mind when we first planned our trip to Cuba. And while we did gather these experiences, there were a handful of other unsuspecting surprises that are noteworthy and subject to closer examination and revelation. One such surprise was an unassuming location in the northwest part of the country called Viñales, a magical place full of greenery, generosity, and grandeur.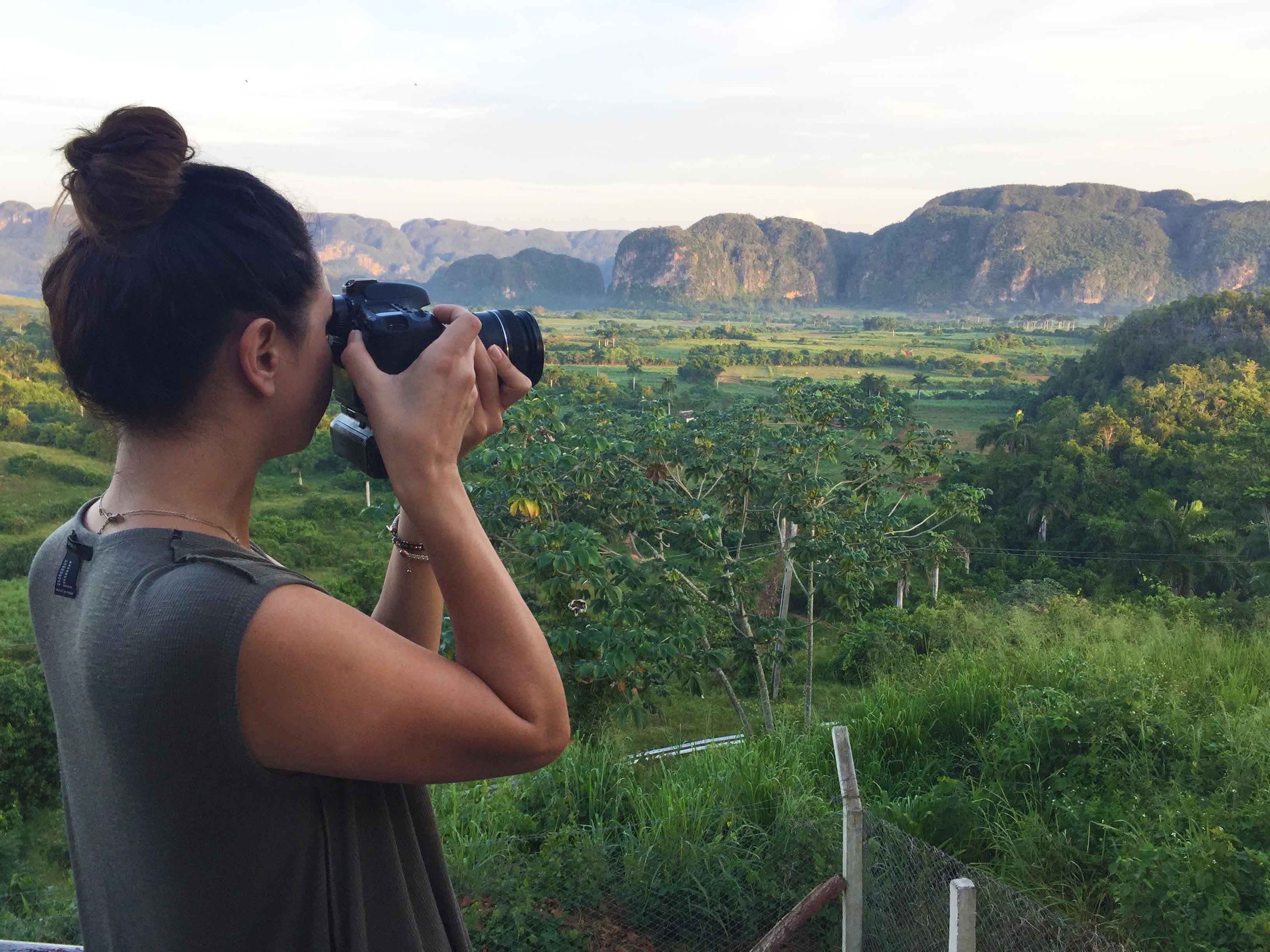 Getting to Viñales
Traveling to Viñales is fairly easy; it was a few hour car ride along the coast on a major highway. The only real obstacle truthfully was the bevy of Cuban people along the highway, some of whom tried to redirect us to their "buddy's" place to stay or those who were opportunistically trying to get a ride or money in some way or another. Bypassing each of these grifters, we were able to safely and swiftly arrive in Viñales and were able to find our "Casa Particular" which would be our home for a couple days. The owner, Araceli, was a kind and caring host of the grandmotherly type, and for a few dollars more she made us the best traditional Cuban cuisine which was among the best food we had on the island. Easily best money spent on the trip. And as if things could not get any better, the room we rented had a patio with a pool and a view of the entire valley! My wife (pictured above) and I rapidly enjoyed beverage on the patio upon our arrival.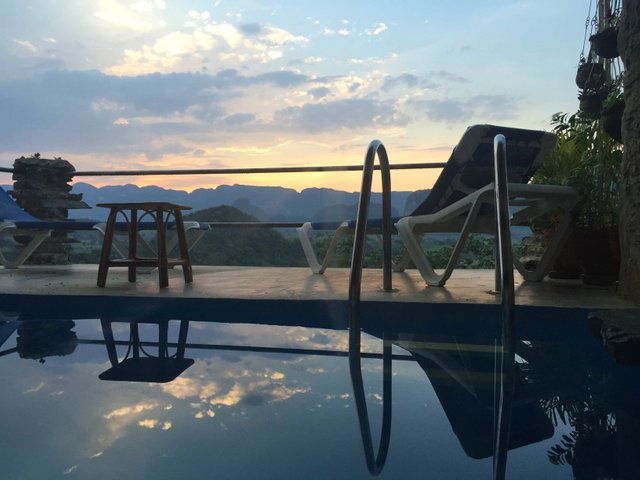 Mogotes, Mystery, Merriment and More
As the sun set, we took turns trying to capture the best picture of the valley. Fabiana is a photographer as well, and, well, shall we say for posterity here that neither one of us are very competitive so it was a friendly competition ;) We were astonished by the greenery, by the "mogotes" – these large mounds of earth that appeared to just reach out of the ground – and by the drastic contrast the countryside was to the city and beach; Viñales felt prehistoric and pristine, unadultered by tourism and capitalism, and quiet, calm, and collected. I immediately thought of the Andes in Peru where the mountains jut out of nowhere and touch the sky. These mini-mountains were much smaller, however, although they did protrude from the ground at a seemingly equally steep grade. It was even more baffling to know we were at sea level and that the ocean was not too far away. In this sense, they felt similar to the west coast of the states or maybe even Hawaii.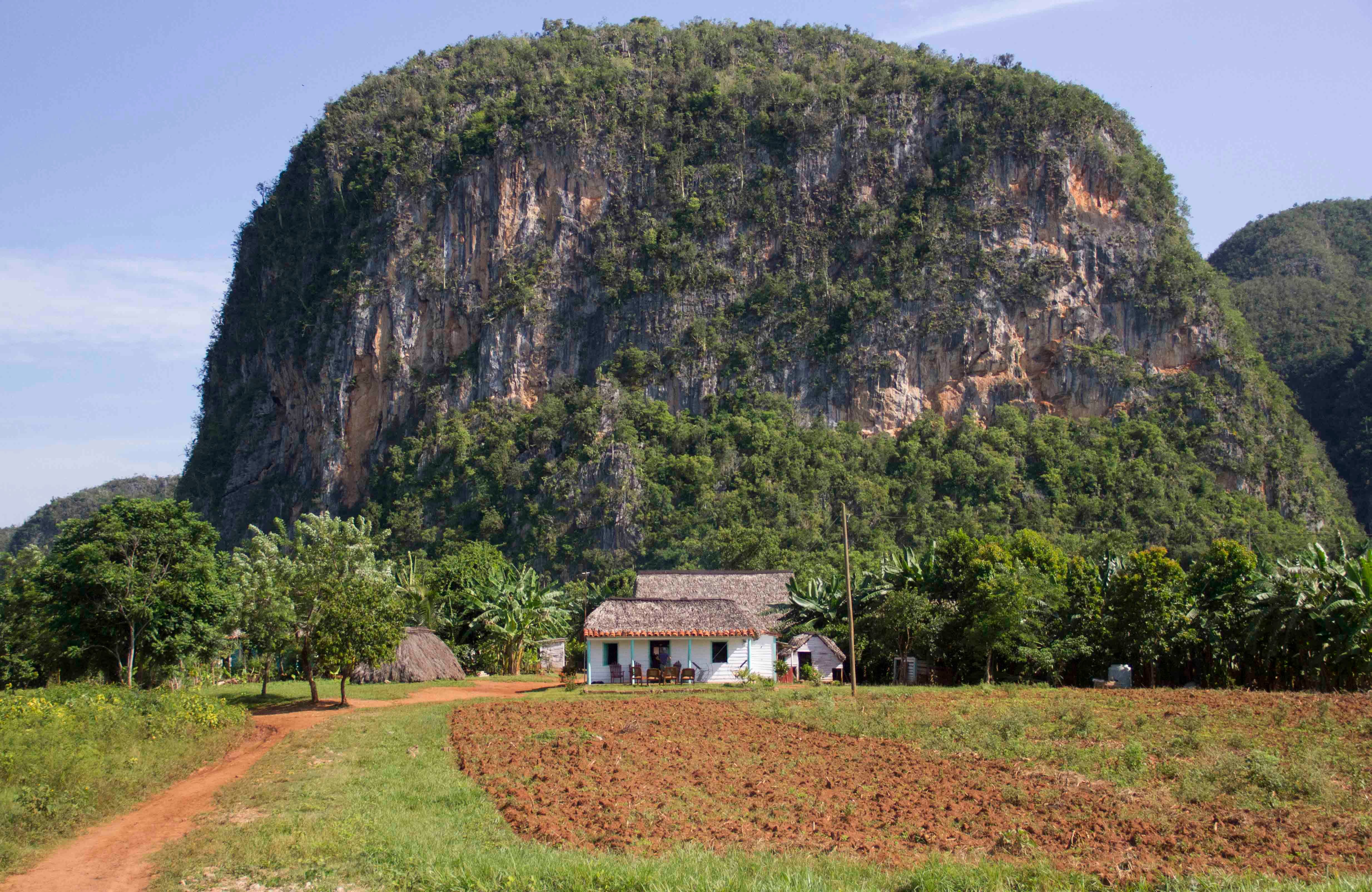 Enter the Adventure
After spending a night indulging in the scenery and delicious food, we decided to adventure off into the hills. There is an endless list of trails that you can find yourself on, all of which are better accessed by horseback. We spent the better half of a day on these horses, covering terrain both flat and steep, at the expense of all of our butts and backs. It was worth it, however, to lurch through the valleys, to see farmers plowing and working crops, to see rows of scattered hills upon hills, to journey far off the grid where cable, internet, and even radio feel like futuristic concepts of science fiction. In Viñales vegetation is king; green, hot, and wild. Oh, and a little side note, if you are into the Cuban cigar thing, you can see where they harvest, dry, and package cigars. It is pretty interesting to see the process, and it is even more confounding to hear about the financials surrounding the entire operation. I think it was something like 10% or less goes to the farmers… the rest goes to the government. Try to wrap your head around that.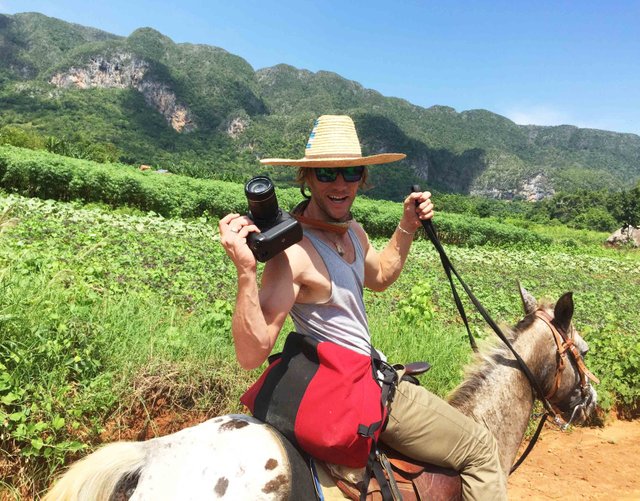 I will leave you with a few other shots of Viñales. Needless to say, this place is one of a kind. If you find yourself in Cuba, you have to make your way to the countryside. It will not disappoint.