Escape From the City Mountain Bike Series with @theexplorer (Part#3) - Peppermint Bike Park -Bangkok
Fed up of torrential rain submerging your next trail exploring plan, or fancy a bit of fun on some bikes while in Bangkok? Well if you answered yes to either of those options maybe Peppermint Bike Park is the place for you!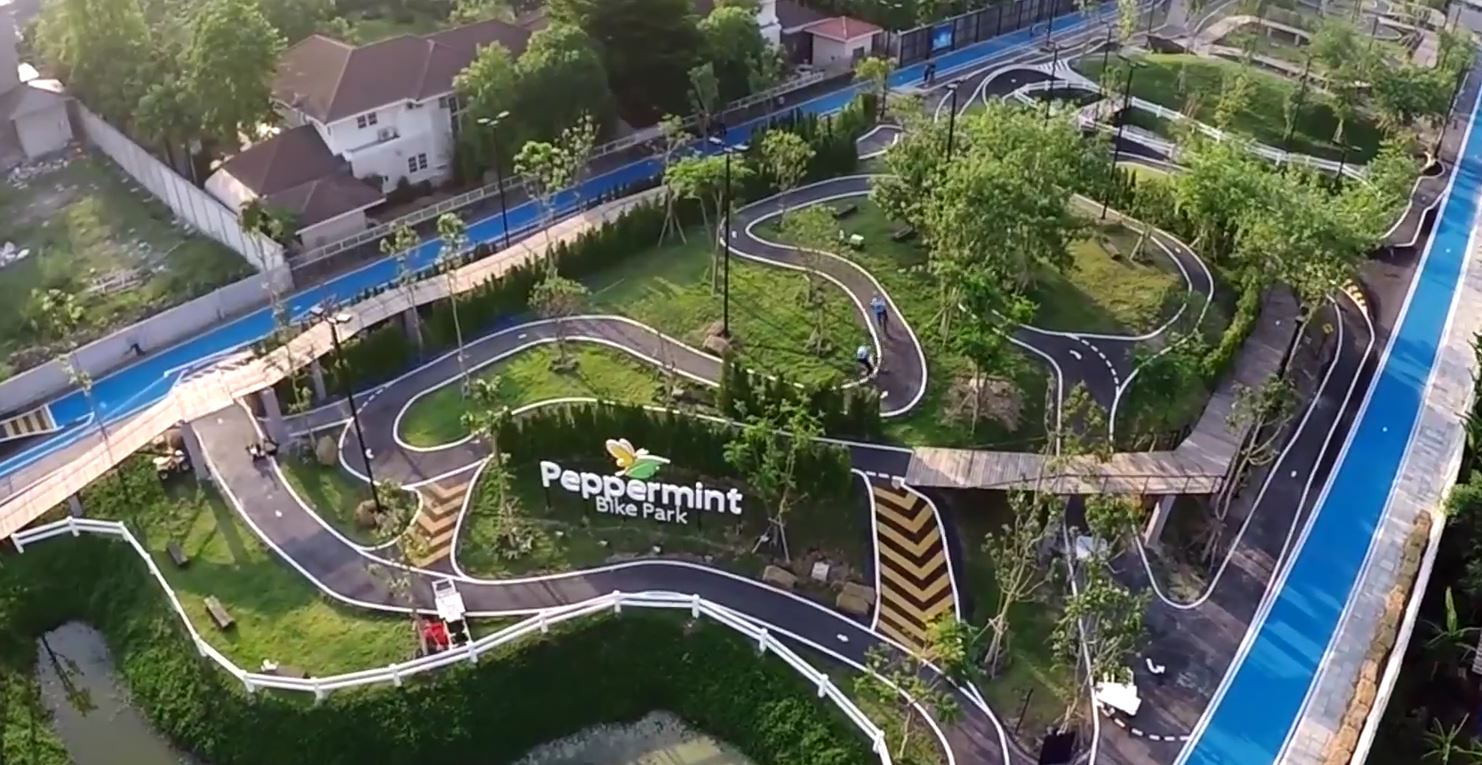 Image credit- Thaibike.net
The bike park is located in the north of Bangkok and can be found easily enough using Google Maps or by going through their website. You can take your own bike and pay an entrance fee of 200 Baht for the day, or rent a bike for 150 Baht an hour. If you don't have your own bike I would say that an hour or two will be more than enough!
The bike park opens from 11:00am-8:00pm Tuesaday -Friday and 7:00am-9:00pm Saturday and Sunday. I have ventured to the park on several occasions and due to the face-melting heat I would advise going in the early morning or late afternoon to evening. There is very little shade there and during one of my sessions I ended up with some lobster-red arms from riding short-sleeved in the middle of the day. If you do love the sun - Sunscreen it up!!!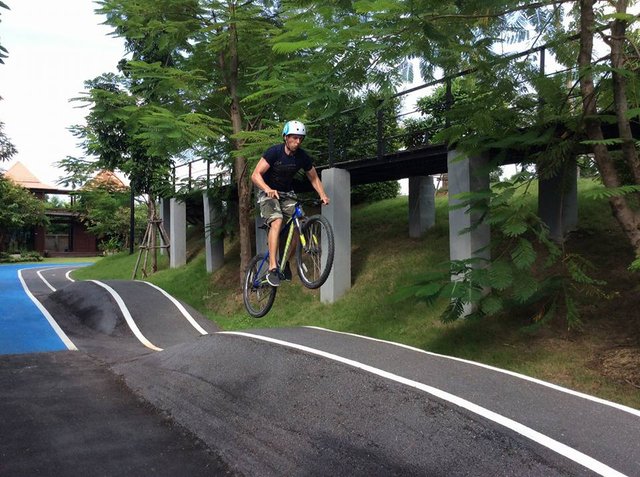 A picture of @theexplorer catching the smallest amount of air!
The bike park dries out very quickly as it is made from tarmac(asphalt) and also mas many wooden platforms going up and down and around and around. The bike park contains small table tops, berms, switchbacks, rollers, whoops, fly offs and even a drop. But if your a beginner don't fret! All of the features are rideable or have an alternative route, in fact the tougher parts are signposted 'Adventure route', so you have been warned in advance, but to be honest the majority of Peppermint is suitable for all and the more expert riders can eye-out lines for their more extreme pleasures.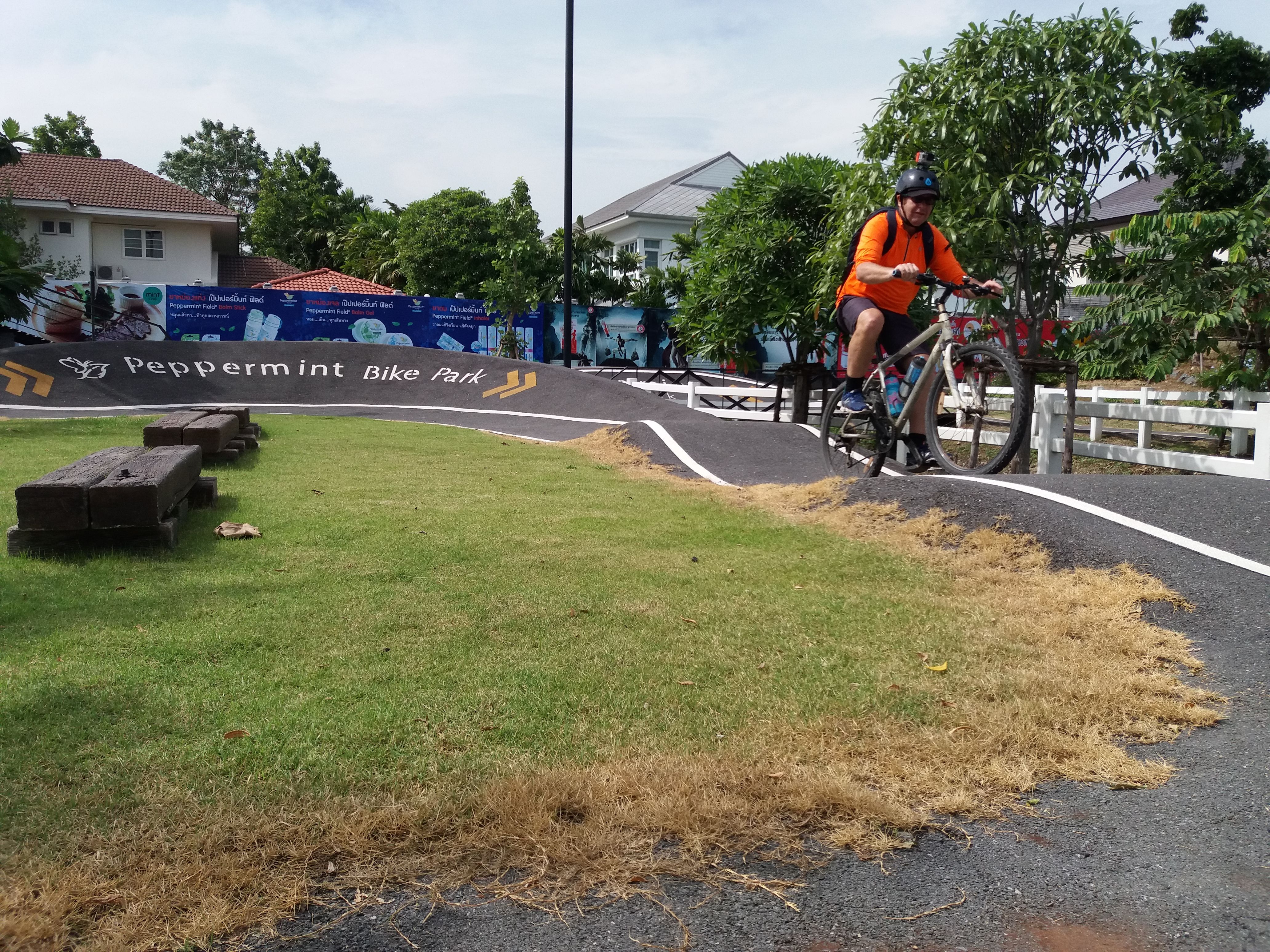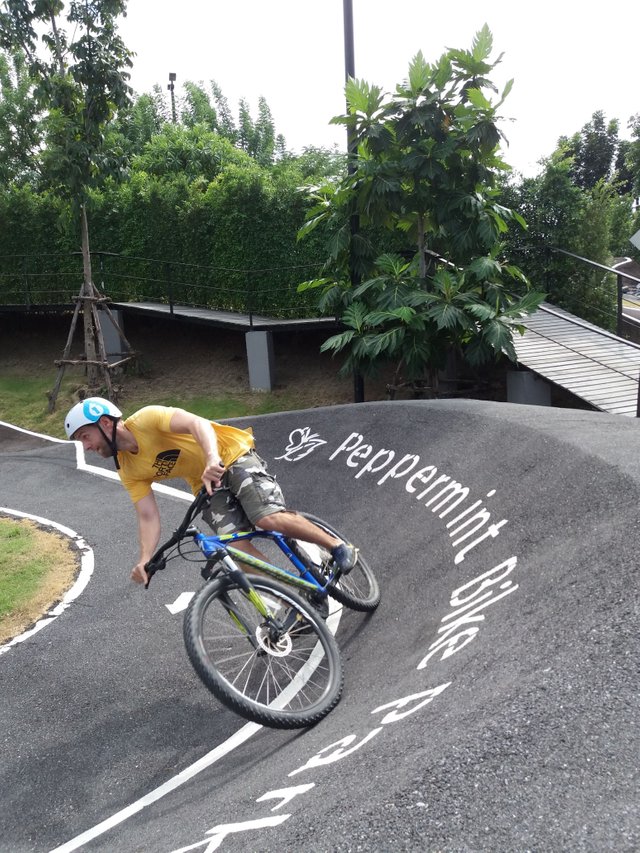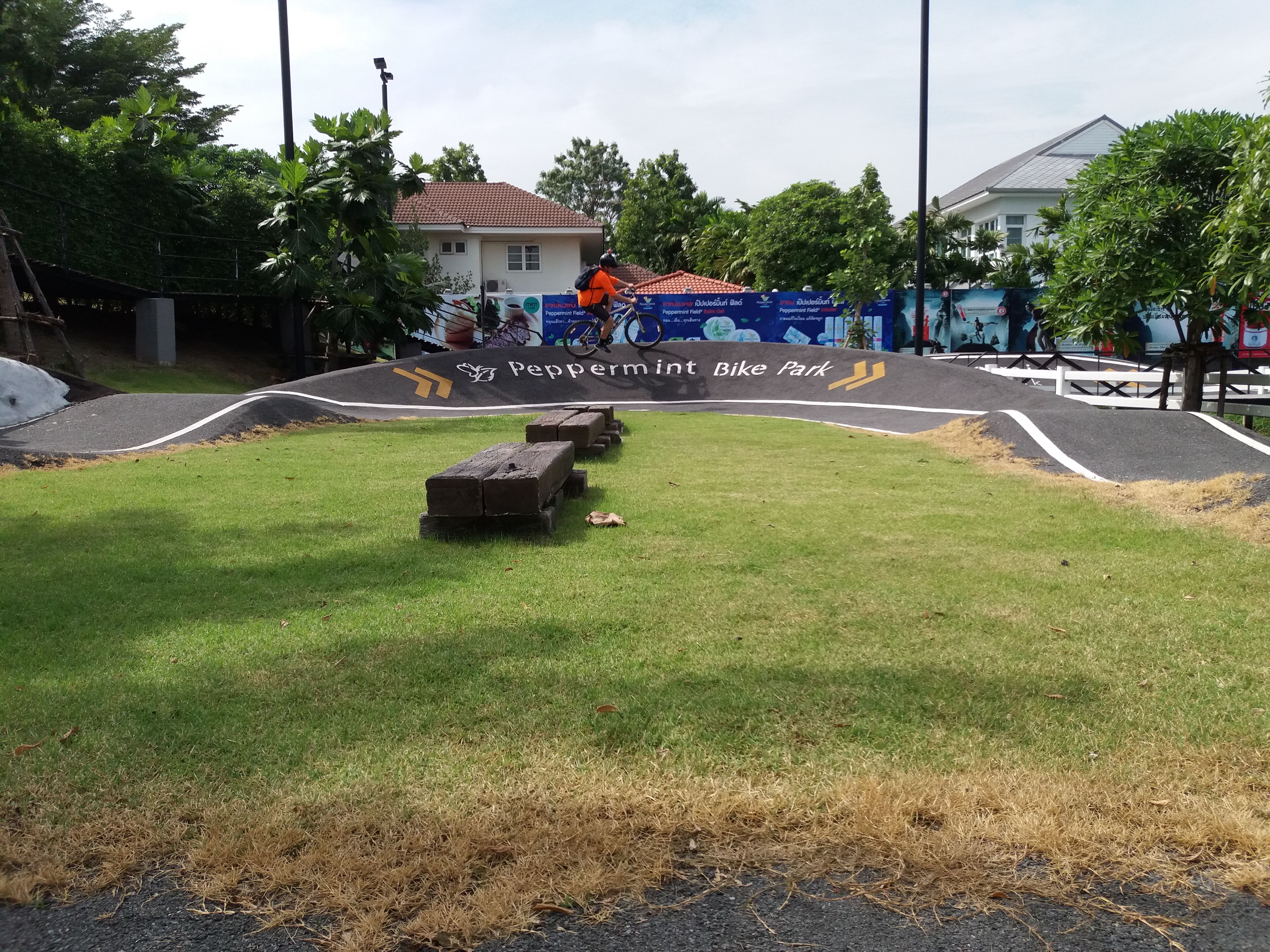 For the more faint of heart, there is also the blue cycle lane, which can be seen on the left-hand side in the picture below. The lane goes all the way around the outside of the bike park, so if doing laps is more your thing the blue lane might be your cup of tea.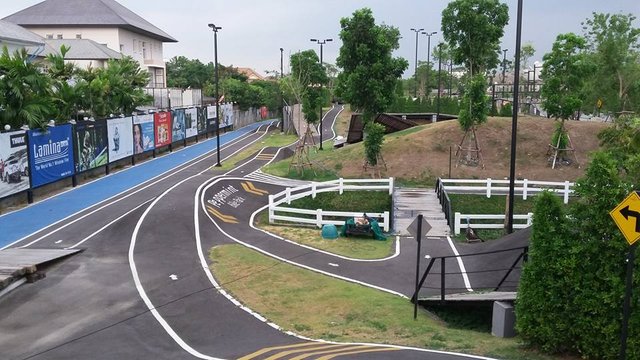 Personally I would recommend the other features, especially the long set of whoops( consecutive sets of humps in a row) which you can roll over without pedalling, building up your speed as you go through by pumping(pushing down and pulling up) allowing you to jump over the last set of humps! The rollable doubles are also fun, but proved quite tricky to gain enough speed to jump!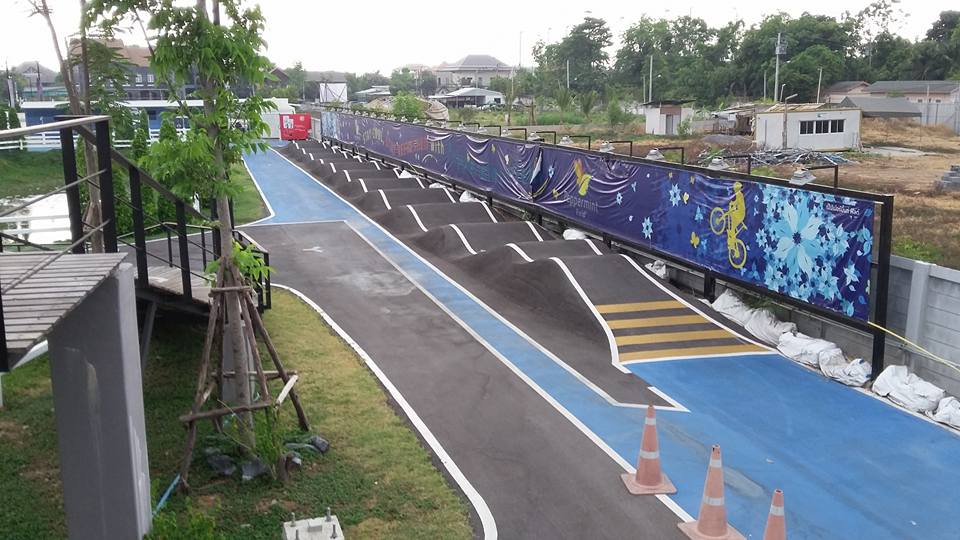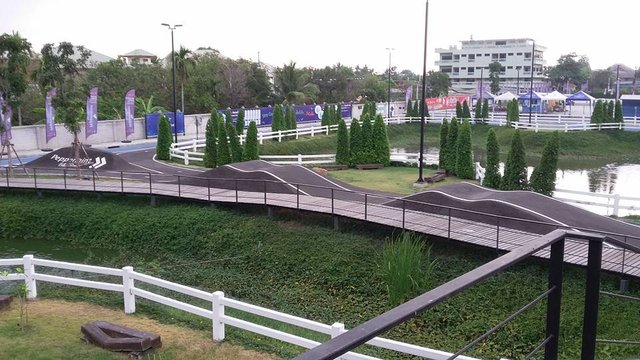 Another bonus of the park is that it has an indoor viewing area for family members to watch from, sip coffee or enjoy an ice-cold drink. Furthermore the bike park has an excellent restaurant serving Thai and western food. Sorry I have no pictures of the food as it only lasted for about a minute as I inhaled the delicious nourishment after a hard earned biking session!
If you are in the city and you fancy trying something different maybe you should go to give it a try!
Thank you again for reading my blog, my next biking episode should be back on dirt as the dry season is on its way, hooray! If you enjoyed reading and would like to see more please upvote and follow for more adventures on and off the bike in Thailand.