Travel #22 | Know The Borders Of North Korea & South Korea | 한국 - 서울의 경계선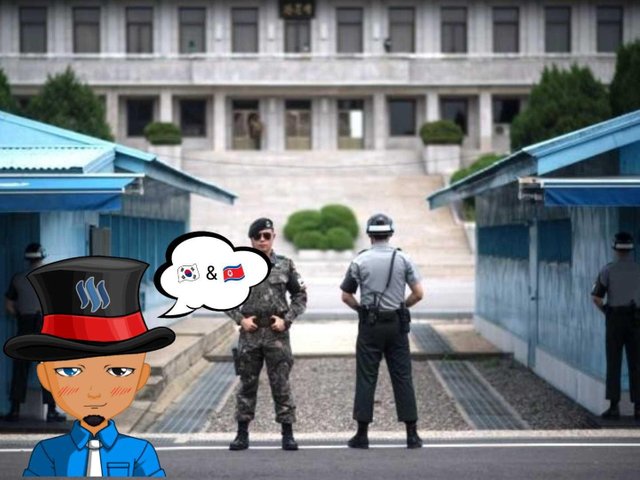 North Korean leader Kim Jong-Un and South Korean President Moon Jae-in met last week. The meeting was above the DMZ (Korean Demilitarized Zone) that divided the two countries.
The historic meeting took place on Friday (27/4) at the Demarcation Line of Korea, Seoul. It turns out that you can also visit their place of conversation.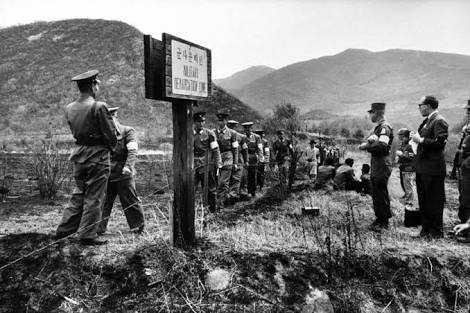 Korean Demilitarized Zone (DMZ) In 1953 (Travel Seoul)
Korean Demilitarized Zone (DMZ) is a no-man's land about 48 kilometers north of Seoul City. Established after the Korean War Armistice Agreement in 1953.
The DMZ divides the Korean peninsula into two parts. The 160-mile zone is now not only a strategic political meeting place, but also a magnet for tourists.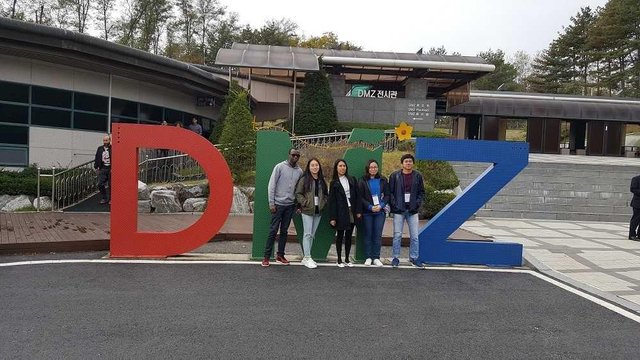 Traveler at Korean Demarcation Zone (Seoul Travel)
The Korean Military Demarcation Line may be one of the country's most vulnerable borders, but its presence has been visited by more than 1.2 million tourists each year. The data was obtained from the Korea Tourism Organization.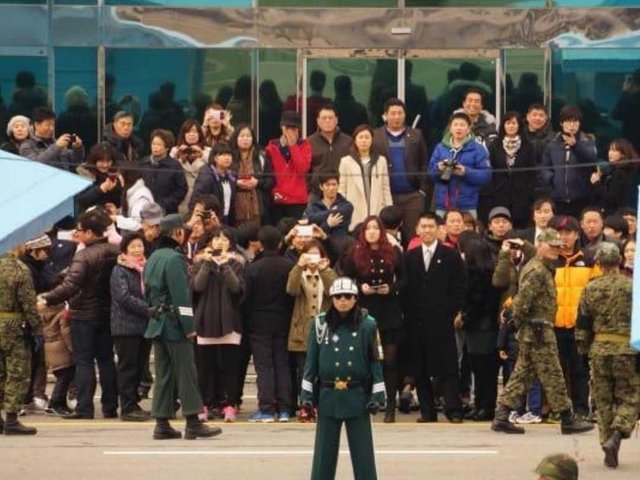 Traveler at Korean Demarcation Zone (Seoul Travel)
The most frequently visited Korean Military Demarcation Line of the Joint Security Area (JSA), also known as Panmunjom truce area. Bill Clinton, the 42nd president of the United States had visited in 1993 and called it the most frightening place on earth.
"Panmunjom is part of the most visited DMZ, from both sides.Here you can see the frontline up close and even visit the conference room" Simon Cockerell, Managing Director of Koryo Tours.
In parts of South Korea, the atmosphere varies greatly, ranging from homes to the lively Dora Observatory at JSA. There is even an amusement park built in Imjingak Nuri Peace Park, just outside the DMZ and may seem contradictory because of its grim history.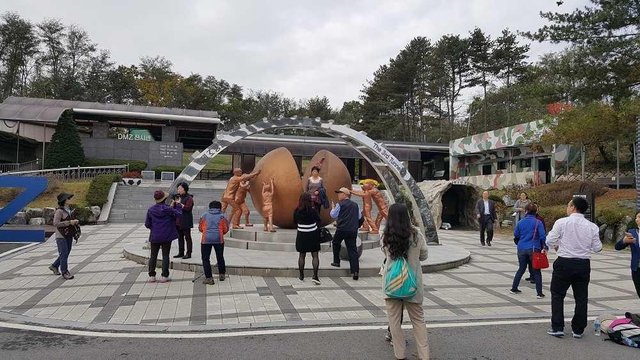 The Park Of DMZ (Seoul Travel)
How to visit Korean Demarcation Zone ???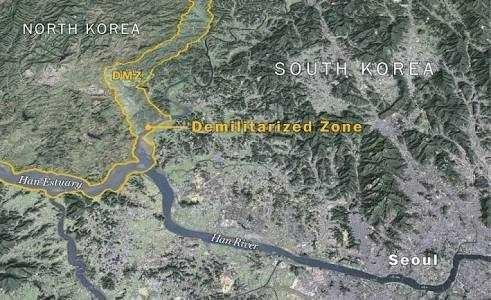 Maps Of DMZ (Seoul Travel)
You must book private tours or groups guided by authorized operators, such as Koryo Tours in North Korea or Viator in South Korea. In North Korea, there are two fascinating major spots in the Korean Demarkation Zone, the Panmunjom and Wall Concrete observation posts which are the anti-tank barrier of South Korea.
In the itinerary it usually takes tourists to unfinished infiltration tunnels (said to be built by North Korea), Freedom Bridge, Nuri Peace Park, Dora Observatory and Odu Mountain Observatory.
Also known as Unification Hill, the Odu Mountain Observatory is a viewing post that facilitates travelers with 360-degree viewing binoculars. Or can see the Korean Demonation Zone area.
From this place, you will see modern cities from South Korea juxtaposed with a marshy landscape in North Korea. You might just catch a glimpse of a white stork, an eagle, a bear, a goat or a deer.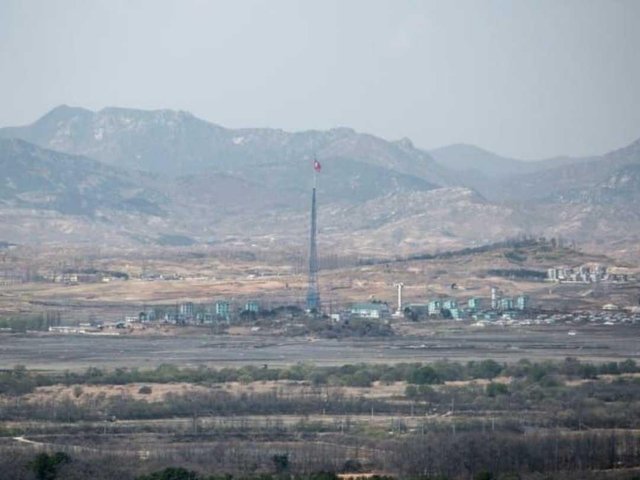 Other side in Korean Demonation Zone (Seoul Travel)
Unexpected experiences exist in the Korean Demonstration Zone. You can visit the DMZ Museum or the Unification Tower, both open to incoming travelers from South Korea.
Travelers who come to the Korean Demarkage Zone must remain with guides and military escorts at all times. You will also be asked to sign a form that is prepared to indemnify the authorities if you do what is already set in the tour package rules that could trigger landmines to explode.
Regarding the rule, that south side of DMZ is tighter than the north side. On the South Korean side, travelers should follow strict dress codes, ie not wearing sandals, camouflage, shorts or torn jeans, and not waving, gesturing, pointing or taking pictures without permission.
• Quick Facts Korean Demarcation Zone :
1. What To Bring : Passport
2. Dress Code (South Korea) : not wearing torn pants, shorts, skirts or camouflage, not waving, pointing, marking or photography without permission
3. When To Book A Tour : approximately one week before the trip
4. When Is The Best Tour Time : Tuesday-Friday
5. Best Season : Spring or Autumn
6. Popular Spot In Korean Demarcation Zone : Joint Security Area, Freedom Bridge, Infiltration Tunnel, and Odu Mountain Observatory
---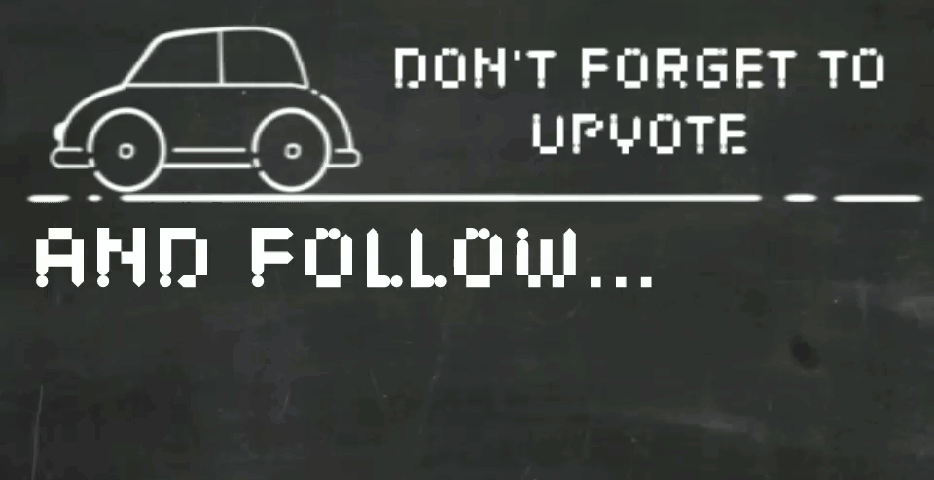 ---
#### [FOLLOW](https://steemit.com/@teuku.reza) • UPVOTE • REBLOG
...........................THANK YOU..........................
---

###### ALL RIGHT RESERVED | [TEUKU.REZA](https://steemit.com/@teuku.reza) | © COPYRIGHT 2017
---