A micro getaway
Today, I am home spending time with our daughter while my wife catches up on some schoolwork.Our daughter is napping now so I have a fraction of a moment to try and get some posts created which is nice as the morning so far has been cooking and cleaning. The cooking is for our daughter but, my brother @galenkp is coming next week and I don't want him to think that we always live like squatters in a drug den.
Tomorrow though, I am hoping that the weather will allow a little of this kind of view: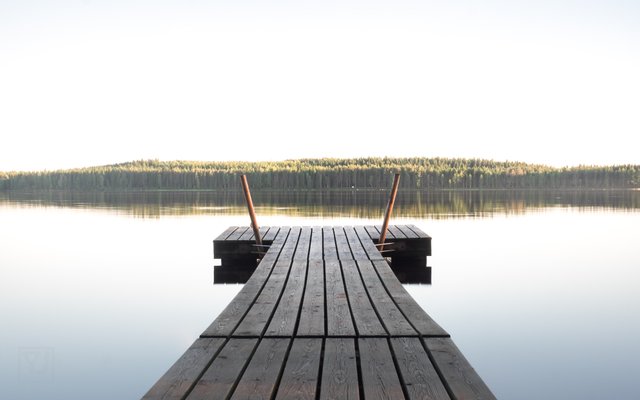 We are planning on spending a night at the in-law's summer cottage which is something we try to do every year. My wife really loves it there and last year, so did my daughter. She splashed around in the water and made sand castles. This year, I think she will really be able to give country life a good go.
My plan was to write a little there but I have been told I am not allowed to spend all of my time doing what I like to do so I guess I will have to limit it a little. What I will do though if weather permits is to take some photos and upload the unprocessed versions. It is always a bit of fun for me to share the raw images.
I won't spend much time on Steem though, just a little post and running (which I really try not to do normally) and of course some scroll and voting on my feed. Perhaps my voting Power can recover a little also. The last couple of weeks it has been hovering between 50 and 60% which is fine but means I have to vote more.
A lot of people don't get that side of it that the lower the VP, the less VP a vote costs. For example, if at 100% VP, a 100% vote will cost 2% of the total. But at 50% VP, it will cost about 1% of the total. What this means is that each vote amount is lower but it costs less in recovery time. At least to put it simply. The recommendation to keep it above 80 is only really important to maximize the value of each particular vote.
Anyway, the weather forecast keeps changing from sunny to raining for the weekend so my cottage plans will be affected by what the reality will be. I am looking forward to being out of the house though for a night as we have spent so much time trapped inside that it is almost like we are prisoners in our own home. Getting some fresh, country air should do us some good.
For now though... my daughter has woken up from her nap and, there is still a lot of cleaning to do....
Taraz
[ a Steem original ]