Kwanjai Bamboo Garden, a friendly environment local market in Phatthalung province, in the South of Thailand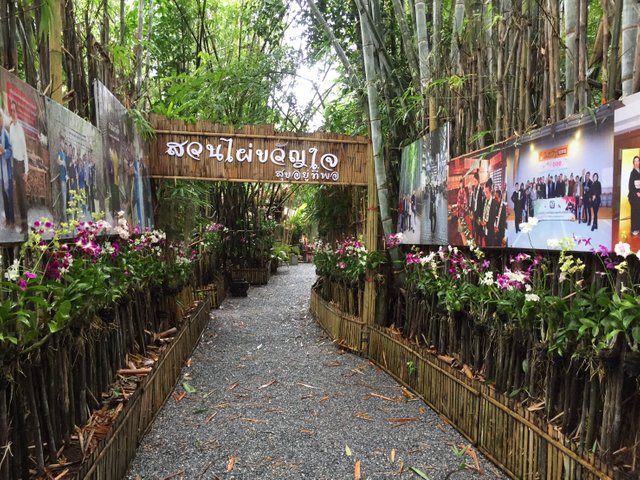 Kwanjai Bamboo Garden is one of the nice local markets in my hometown, Phatthalung province, in the South of Thailand.
Kwanjai means darling or sweetheart
It is well-known as it's friendly to nature and the environment; all shops do not use any plastic or foam, they only use natural containers (mostly bamboo and banana leaves).
Most of the shops were built with bamboos and the whole area of the market was decorated with a lot of bamboos perfectly and beautifully.
The orchids and the bamboo on both sides of the entrance in the first photo are magnificent and wonderful. In the above and below signs is the name of this market in the Thai language.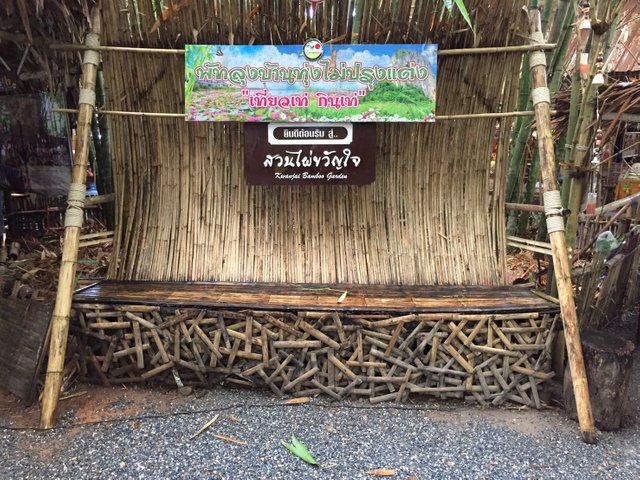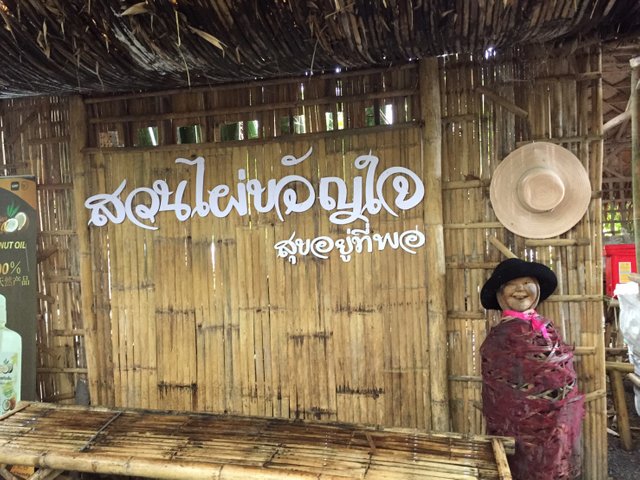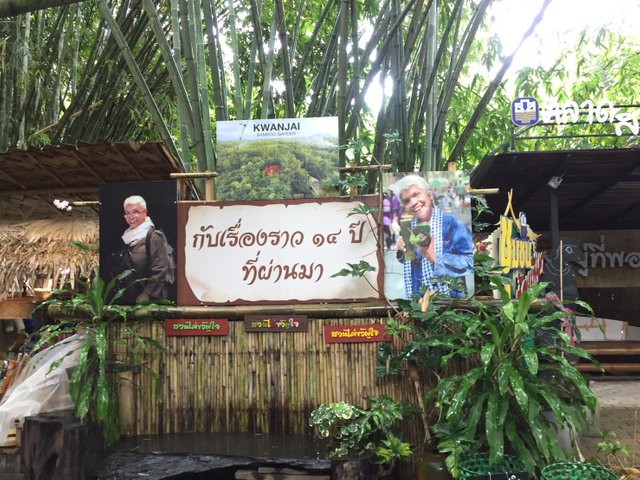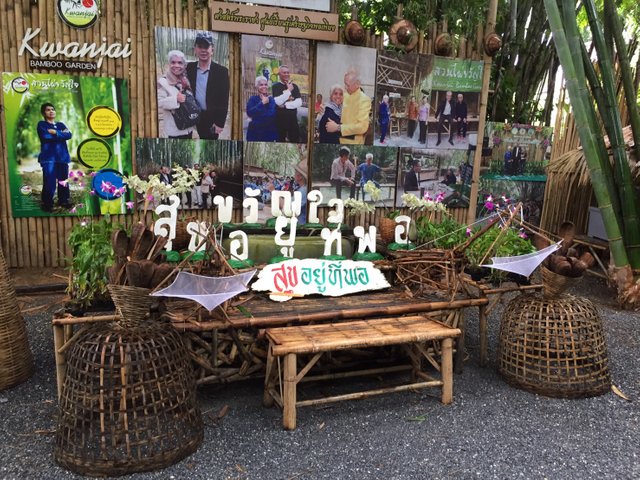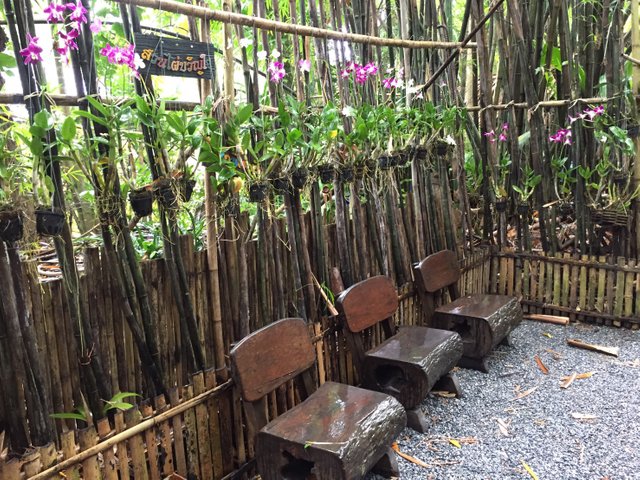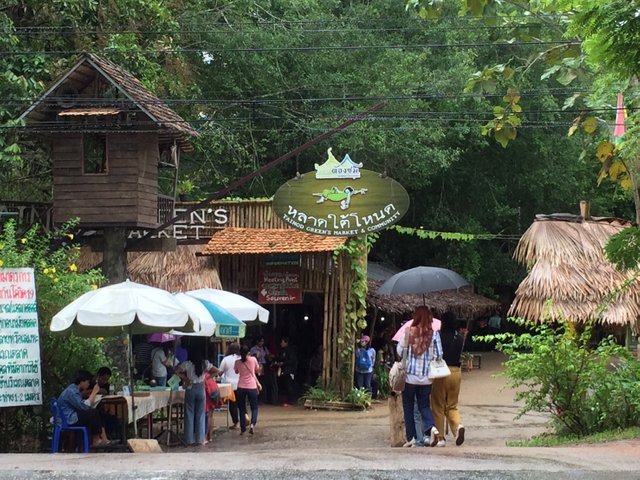 Plenty of bamboos and other trees around the area give good shady to the market. So, you can walk around and shop for some food in the relaxing atmosphere.
Apart from various kinds of delicious local foods and desserts, you can also buy handy crafts or artworks for souvenirs; handbags, local clothes, etc. They are beautiful and attractive with unique designs and cheap prices.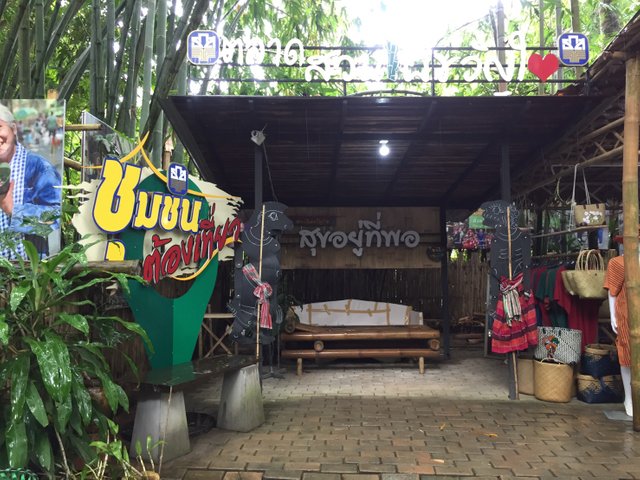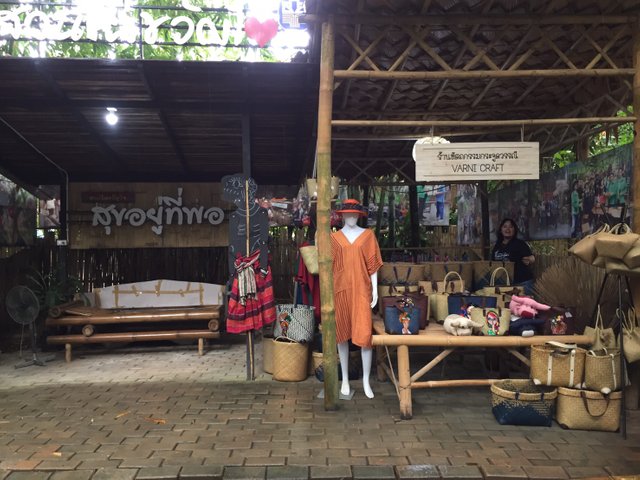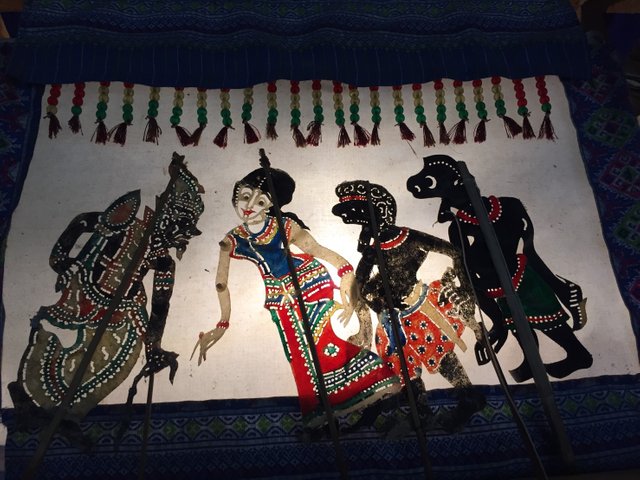 If you travel to the South of Thailand, please include "Kwanjai Bamboo Garden" in your travel list.... This market will not disappoint you, for sure.