Representing Steemit As We Explore Mazatlán, Mexico's "El Faro" - The Highest Lighthouse in the World (VIDEO)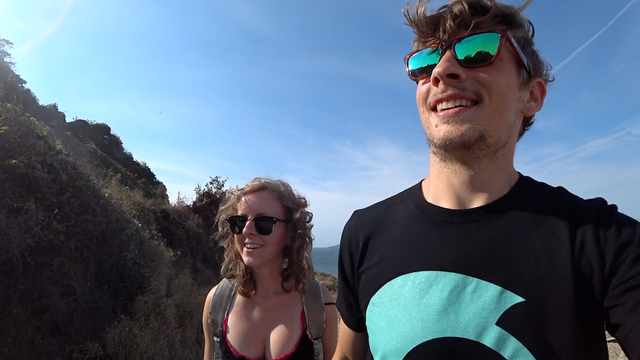 Word to the wise, don't wear heels and a dress to climb the world's highest lighthouse. Jordan, of course, made the better outfit decision by wearing a Steemit shirt we got at #SteemFest 2. Represent!
Like with most things, we didn't know what to expect before doing it. When we arrived, we quickly learned that you have to climb hundreds of stair steps to reach the top of the mountain and see this renowned tourist attraction. Would we recommend it? Hell yeah! The view of the city was absolutely stunning and made all the effort of climbing completely worth it. We were also surprised to see birds and cats and bees (oh my!)
Here's our funny little adventure and what you can expect from El Faro Lighthouse in Mazatlan.
Watch the full video below.