Are the Day Tours in Mazatlán, Mexico Worth the Money? Shenanigans on Stone Island! (VIDEO)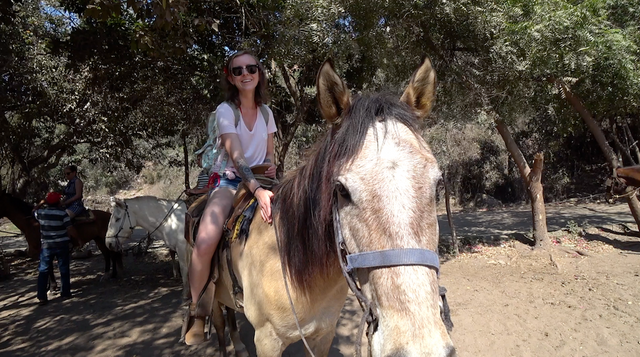 If you've ever been to ANY tourist destination, you've probably also been hounded to death by the day tour/excursion salesmen. They want you to go kayaking, zip lining, snorkeling, horseback riding, boating, etc. etc. etc.
Well, we were skeptical to say the least.
Are they worth it or is it just another tourist trap? After haggling the price down to 750 pesos for the two of us, we went on a Stone Island Tour in Mazatlán, Mexico. In this video, we share some of the stunning views we saw from our catamaran ride, our experience horseback riding, and what you can expect from a day tour in Mazatlan.
SPOILER ALERT: We went with a company called King David. Although we did have a great time, they were highly dishonest in their tour offerings. The kayak supposedly broke the day before and the ocean water was too murky for snorkeling. We're hesitant to believe both of these things because our tour guide had a heavily rehearsed speech about both. All in all, it was an enjoyable day, but we would have foregone the activities and paid less had we known that the things we wanted to do most were unavailable.
One of the Best Parts
If you decide to take a tour with this company, hopefully you get the same person leading the way. Our tour guide was bilingual, energetic, and hilarious. He made the boat ride leagues more fun than it otherwise would've been. Before we got to the island, he was (by some type of sorcery) able to recite every person's name on the boat. There were about 40 people there.
And
, he completed the boat ride back to Mazatlán—about four hours later—by doing it again.
Can I get a "dayyyyyum!"
Watch the Full Video Below