Fairy Meadows A Little Heaven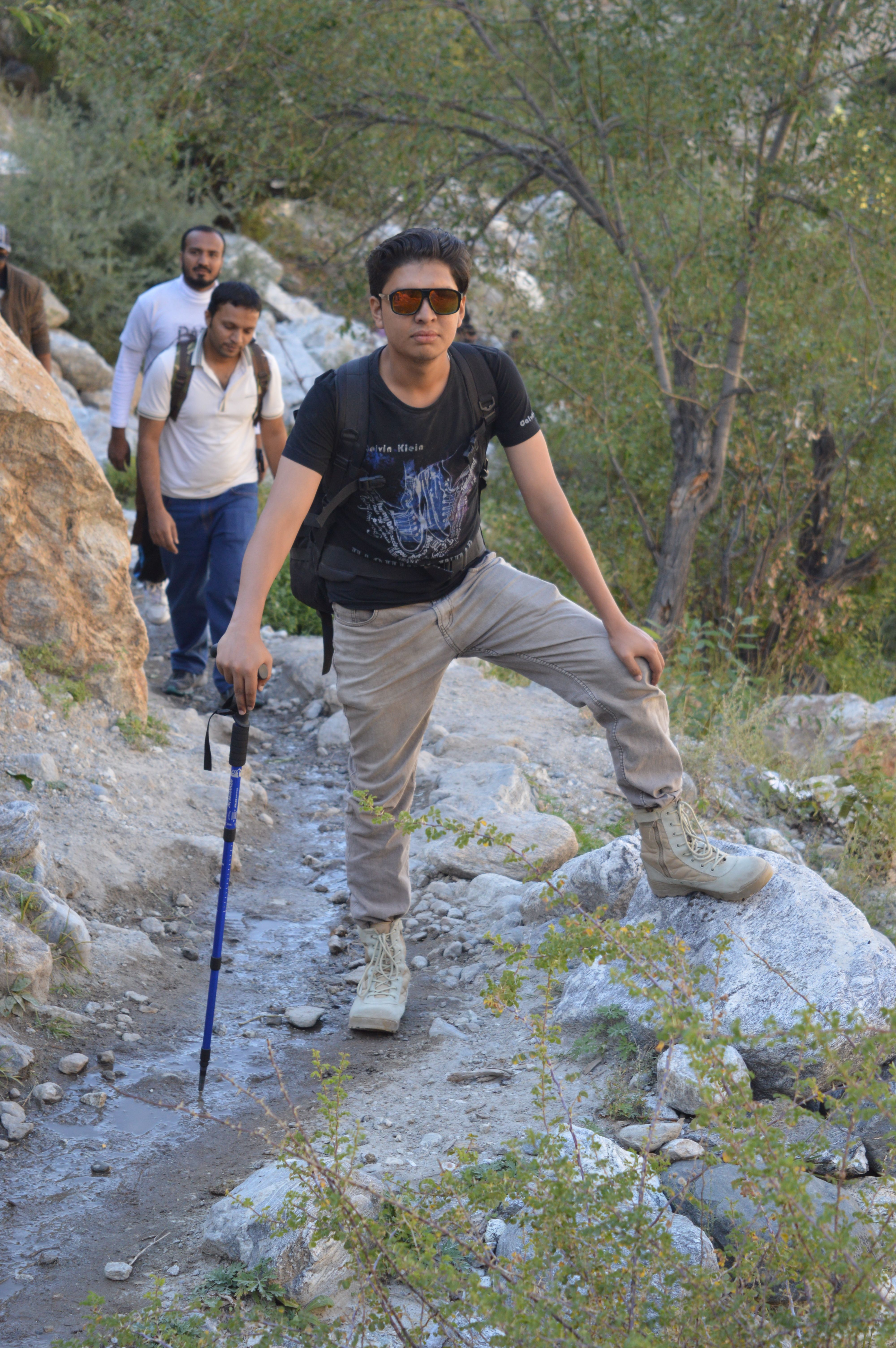 Fairy Meadows is picturesque ridge showing the sheer grandeur of nature.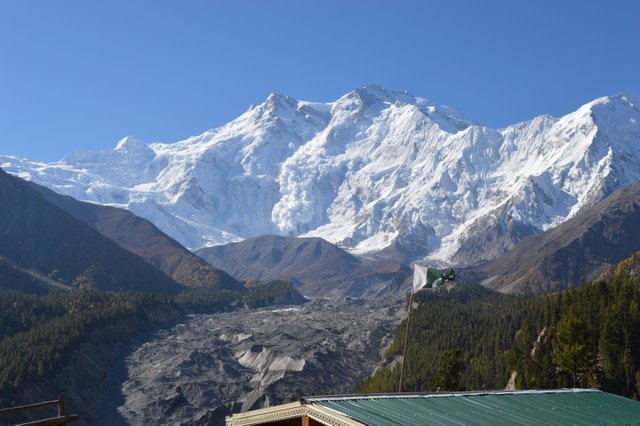 These meadows confront to the one of the highest peaks of the Himalayas "NANGA PARBAT" in local language the nacked hill top.Its white snow spread all over it refresh the core of eyes.
Fairy Meadows is the heart of exotic North Pakistan, It is located at the base of Nanga Parbat, which, at 8126 m, is the 9th highest mountain in the world and second in Pakistan after K2.
The Fairy Meadows Cottages are at a distance of eight minutes hike from main village and other tourist resorts with its breathtaking natural view of great Nanga Parbat.
The area in front of Fairy Meadows Cottages (in the picture above) is known as Pari Mahal (Fairy Palace), named by the famous Japanese photographer, Fujita Heroki.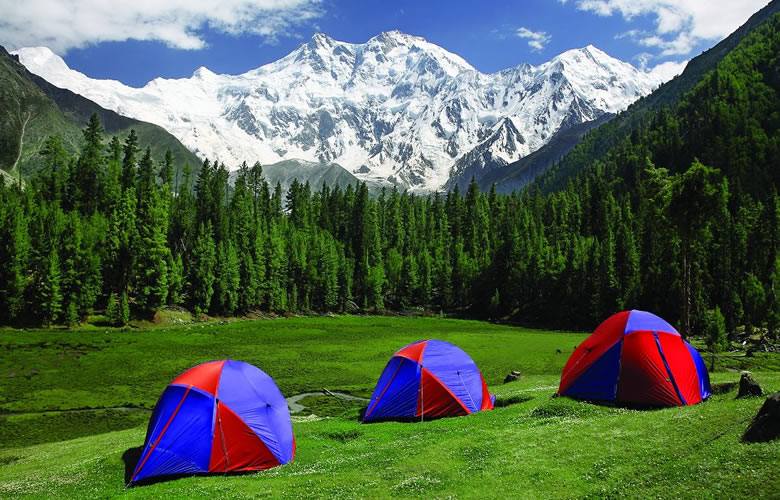 Nanga Parbat is also called the Killer Mountain and locals call it Daimoryi, which is the end of Himalaya. The meadows are lush green alpine pastures situated in the middle of a pine forest at an altitude of 3,306 m. The meadows have been a thrilling destination for polo lovers, spending couple of days here, having a touch of real adventure.
Fairy Meadows has been a source of enchantment since long for back packers, climbers, wildlife researchers, photographers, painters & geologists, besides nature lovers. The pine forests skirting Fairy Meadows are perhaps one of the virgin forests in the north of Pakistan, and are home to a number of species of birds and wildlife. The site overlooks the Raikot Glacier and provides a majestic view of the North Face of Nanga Parbat, commonly known as the Raikot Face.
The famous day hike from Fairy Meadows is for Bayal Camp & the Base Camp of Nanga Parbat. Friendly and experienced mountain guides, who are familiar with the terrain, accompany the visitor, taking them to different treks. Staff at cottages is experienced and help trekkers in planning their routes. Camping equipment & food can also be arranged for these treks. Natural rock climbing pitch is a part of this beautiful setting, where climbing may be practiced under the supervision of well trained staff.