Southern Utah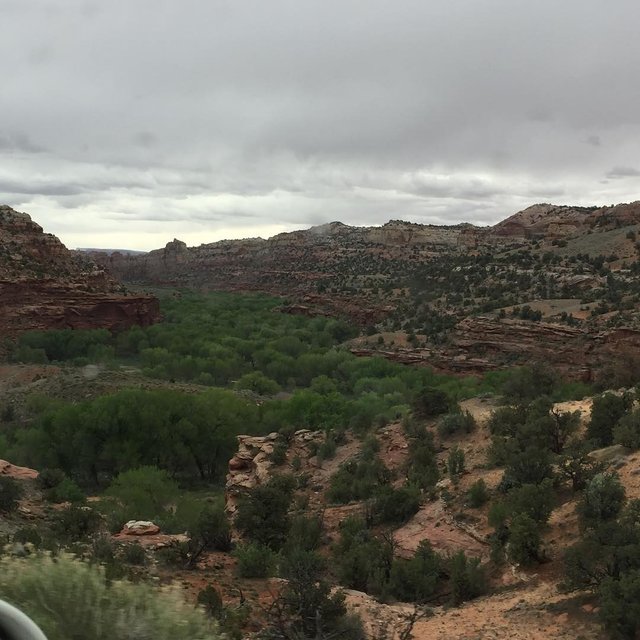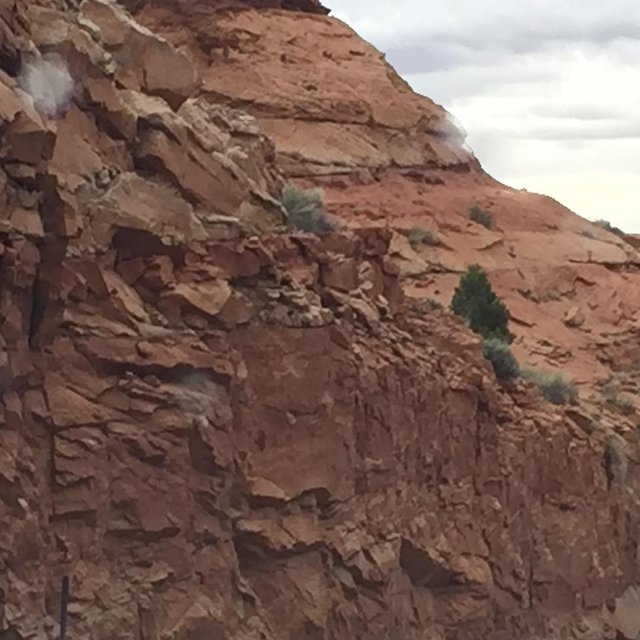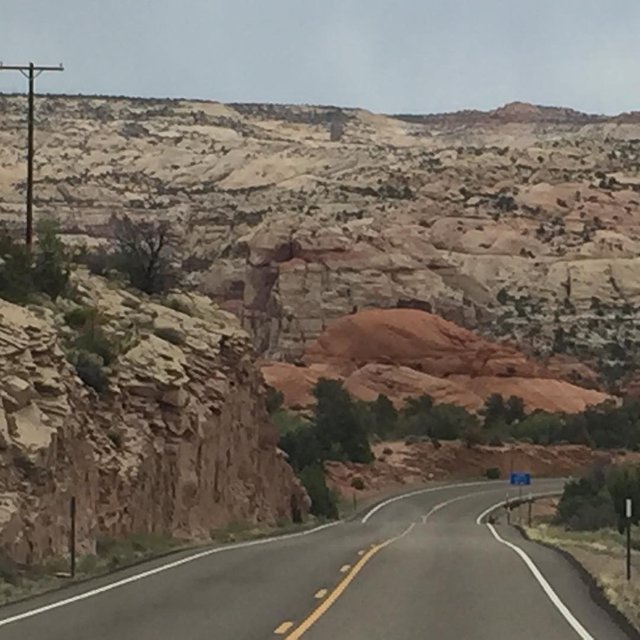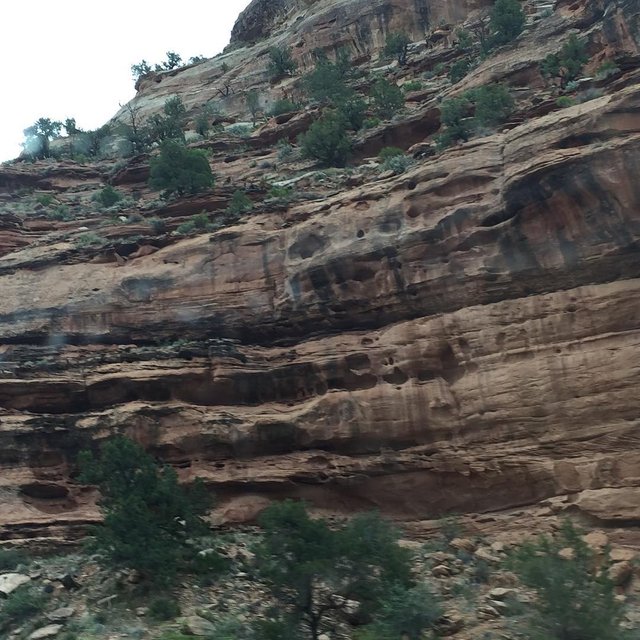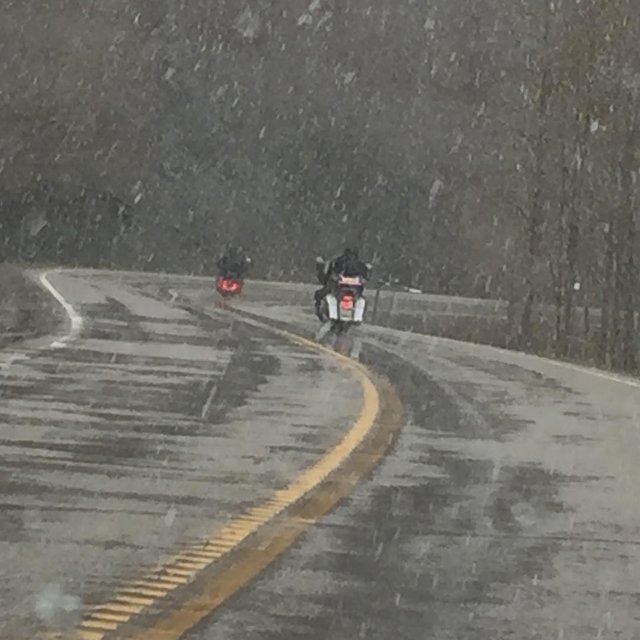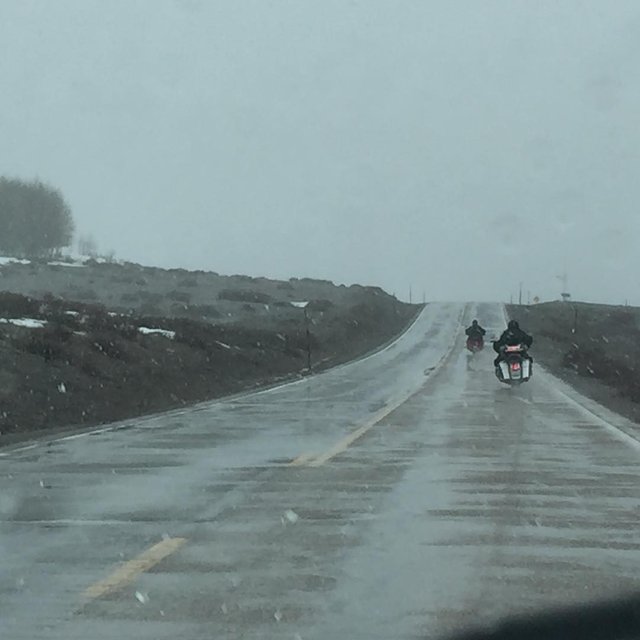 Today, we made our way from Kanab, Utah to Richfield via Bryce Canyon.
I took so many photos and was wishing for a better camera (well, I might not be able to utilize one - but I can dream). The country is so beautiful!
In this one day, we drove through some of the most beautiful areas and on some of the most scariest roads I have been on for a while.
On top of one of the mountains in Bryce National park the road is on the saddle and it is going straight down on both sides. It is knows as the hawks back. Driving along is like flying on a hawk.
For someone dealing with vertigo when high up - a truly scary road! But that was not all. We were up above 9000 feet when it started to rain. The rain quickly turned into what I called sleet but what really is called snain - a word I am learning today. It is a mix of snow and rain - hope that makes sense.
Two motorcycles were in front of us descending steep - 8 and 10% grades of windy road in this kind of weather. Were behind them, keeping a good distance but both my husband who was driving and I felt extremely tense all the way down.
Once off the mountain, we stopped for food and then went on over another set of peaks to Richfield, Utah.
It turns out to have been a good decision. The weather repost was foretelling snow today and tomorrow down to 6000 feet. We were way above that. And a California car, even with good tires, is not the right vehicle for that kind of weather.
But what is most on my mind is the incredible beauty of this landscape. So powerful and puts us, mankind, in our place of just not being that significant.
#travel #brycecanyon #share2steem #steemblopomo #utah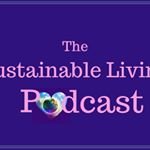 sustainablelivingpodcast
Find us here:
Website: http://www.sustainablelivingpodcast.com/
Patreon: https://www.patreon.com/user?u=2723500
Facebook: https://www.facebook.com/sustainablelivingpodcast/
Instagram: https://www.instagram.com/sustainablelivingpodcast/
Twitter: https://twitter.com/MarianneEWest
YouTube: https://www.youtube.com/channel/UCA73SuaMBnBIaB5OdiL_y6Q
Posted from Instagram via Share2Steem
Join me and post from

to earn Steem. My referral link to join.