My Stories #26 - Fall for the Forbidden City (1) 🏺📸🌅【生活小確幸 #26 - 邂逅紫禁城(1)】
Hi my fellow Steemians🌹
親愛的Steemian們🌹
Last time we visited Town Style Italian in Tianjin🇮🇹, did you like it? This time I'm really excited to tell you that I've met the Director of the Forbidden City (a.k.a. Palace Museum), Shan Jixiang, in person!! He gave us an amazing talk on his career as the director and the rejuvenation of the Forbidden City 😍 We also entered some areas where tourists are not allowed to enter😱!!! After that I went to explore the Palace - it's simply majestic!!! Just follow me!!
上次我們遊覽了天津的意大利風情街🇮🇹,不知道大家有沒有被浪漫的意大利情懷吸引呢?今天,我很高興地告訴大家,我親眼見到故宮博物院院長單霽翔先生,並跟他談話了!!他進行了精彩的演講,向我們講述了他做故宮院長的心得以及今後「讓故宮活潑起來」的計劃😍 我們還進入了故宮的非遊客區域!😱 演講過後,我當然要好好逛逛故宮了:)) 事不宜遲,讓我們開始吧!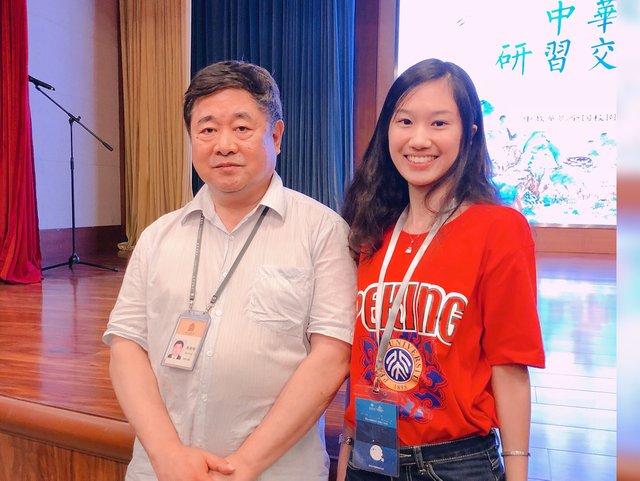 Mr. Shan is a popular figure in China. People love him because he's charismatic, humours and kind 😎
單先生是中國的知名人物,其實還是個網紅呢!XD 他既幽默又有領導風範,更十分和藹可親,怪不得大家都這麼喜歡他呢!😎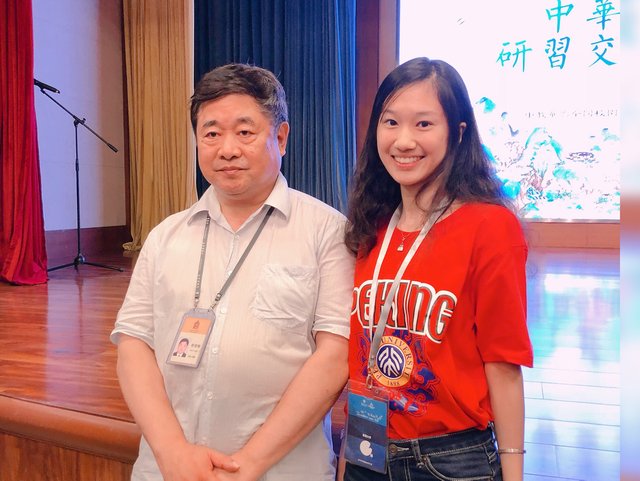 Cheers!!! 📷
一起看鏡頭!📷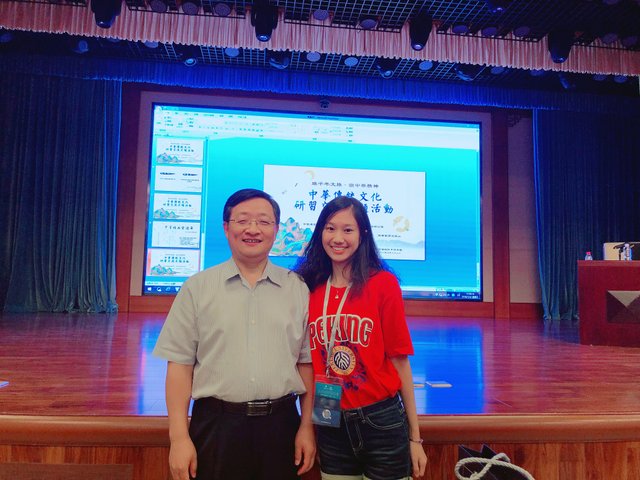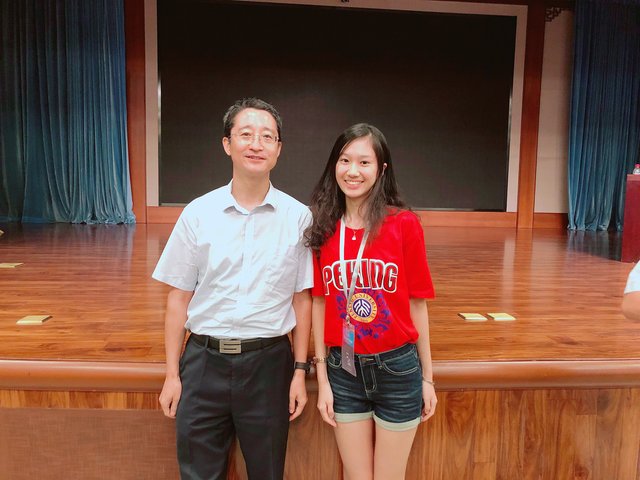 The video captures his fun opening speech (sorry, it's in Chinese). How amazing and humorous he is!!!!! I fell in love with him immediately afterwards😆
這個影片紀錄了他有趣的開場白。聽了這段話,我相信每一個人都會認同他有多幽默與親民的了!!😆
In Mr. Shan's talk he covered a lot of things. Just to name a few: cats are NOT FORBIDDEN in the FORBIDDEN CITY! 🐈
單先生的演講內容豐富。比如說:紫「禁」城裏可是不「禁」貓的哦!!🐈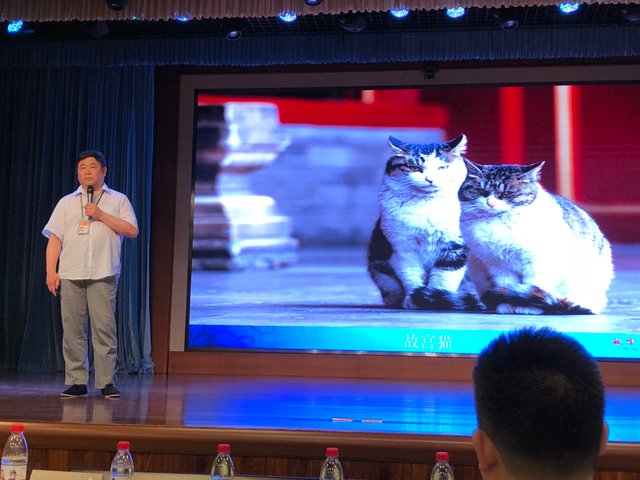 Blood moon and the Forbidden City!!! 🎈
紫禁城與紅月亮!! 🎈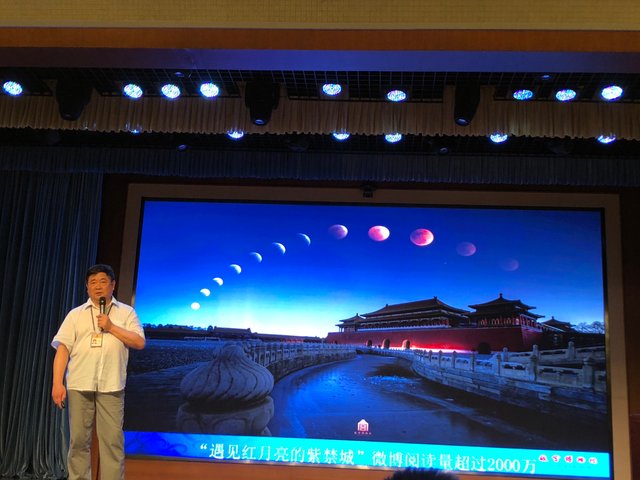 Adorable souvenirs 🎁
可愛的紀念品🎁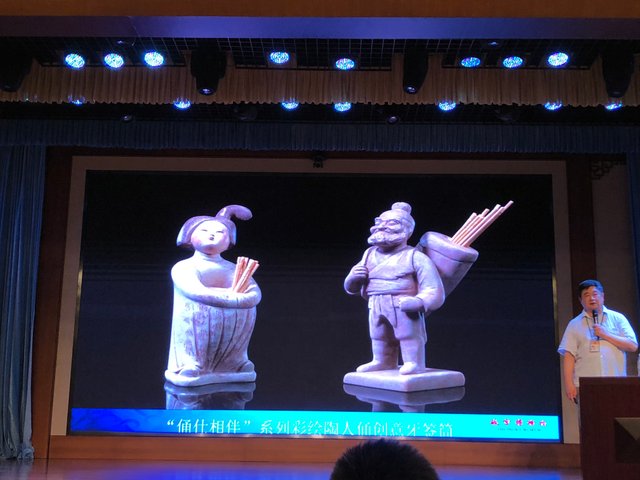 Masters in Forbidden City, the documentary that received a lot of attention and appreciation:
「我在故宮修文物」,是一個獲得了很大關注與喜愛的紀綠片: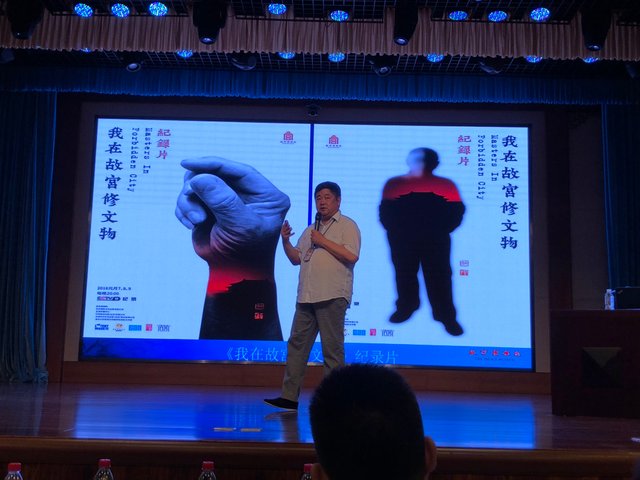 And of course, some ongoing conservation projects:
當然,還有現正進行的保育研究工作: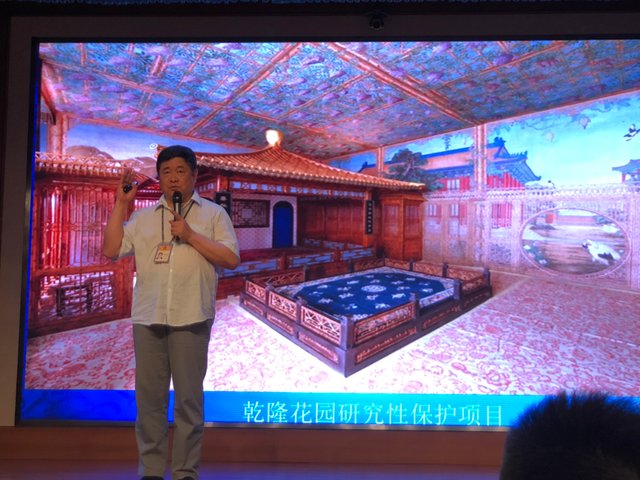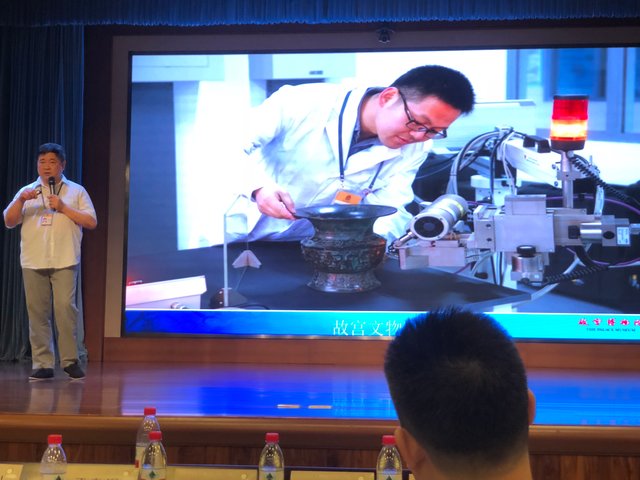 I was so so glad that Peking University gave me the opportunity to be involved in such an meaningful event!! ❤️
我十分榮幸北大給了我這個如此難得的機會❤️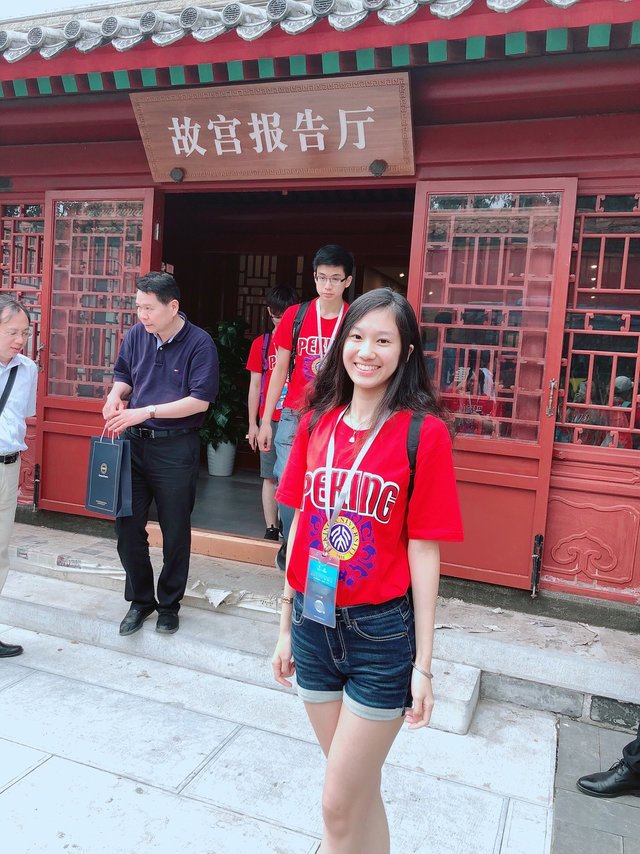 Some of the areas that were not open to the public:
好像開頭說的那樣,我們進入了非遊客區域: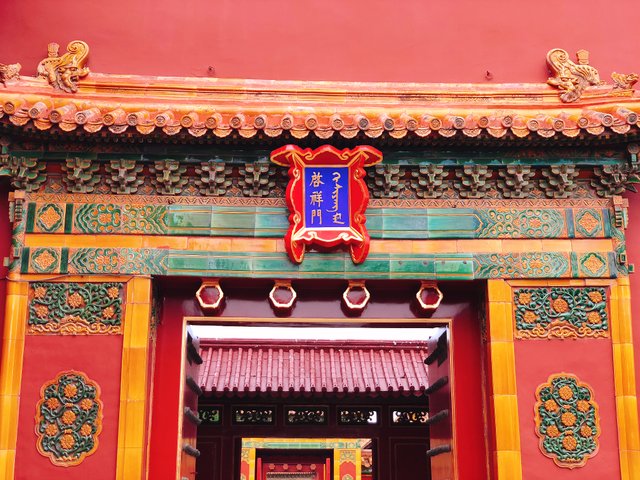 Let's see what the non-tourist area looks like (some a small part of it was captured):😆
讓我們看看故宮「遊客止步」的地方是什麼樣的吧!😆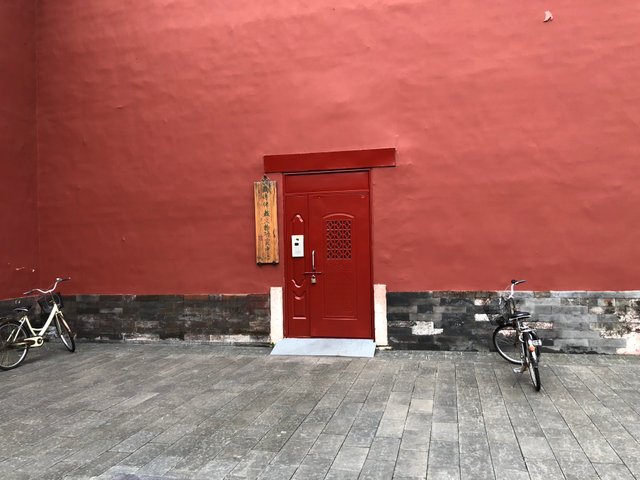 Of course I explored the Forbidden City afterwards!!!
活動結束後,我當然要遊覽故宮了!!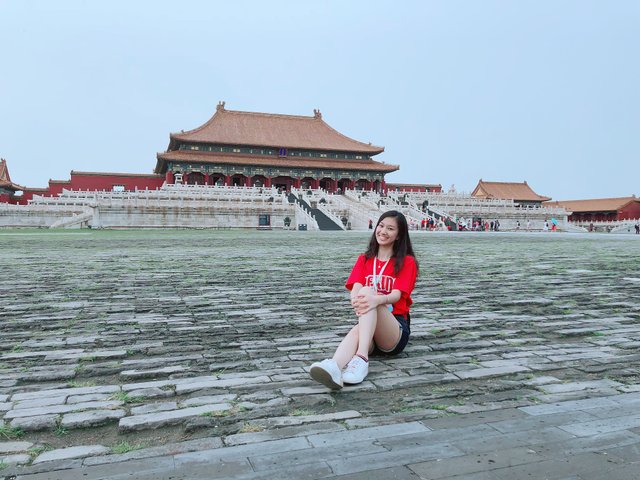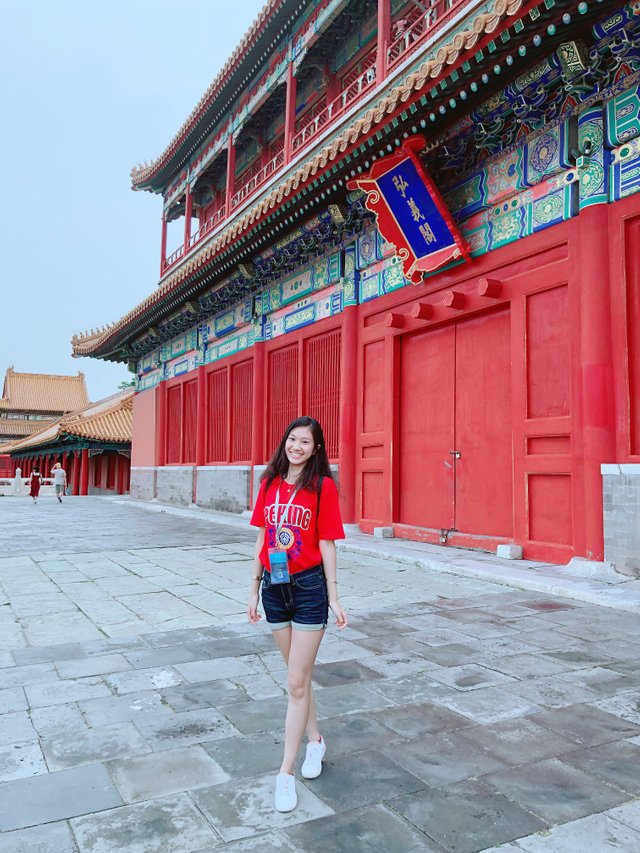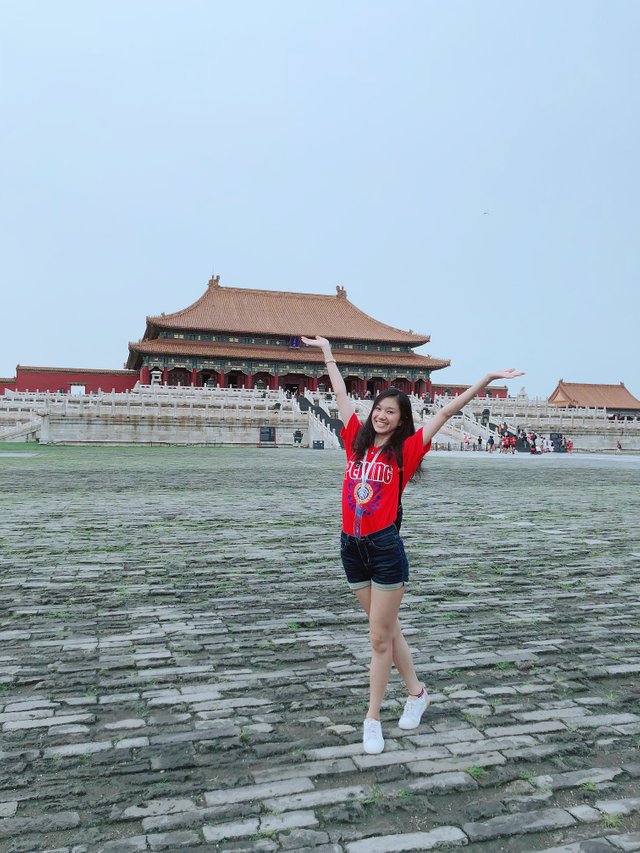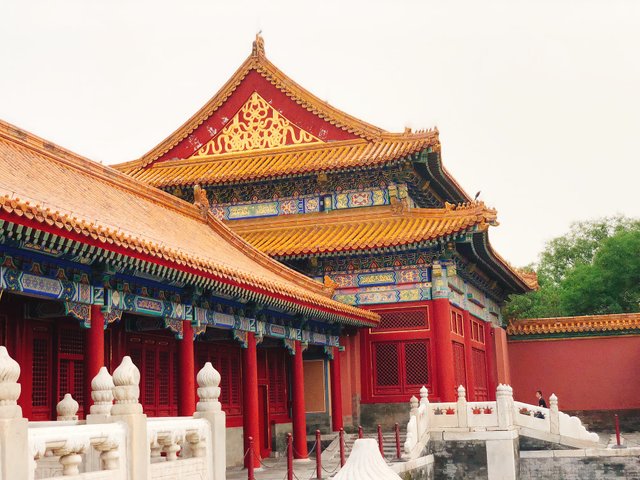 Today I've learnt a lot from Mr. Shan. It was such an honour to be invited to the non-tourist areas of the Forbidden City😆 If you visit Beijing, the Forbidden City is a must-see!! I will tell you more of my adventure in the Forbidden City next time:) Please stay tuned!!🎥
今天,我從單先生身上學到了很多。能受邀進入紫禁城的非遊客區,是我極大的榮幸😆如果你準備來北京玩,那你一定要到故宮來!下次我會告訴大家更多我在故宮的故事:) 我們下次見!🎥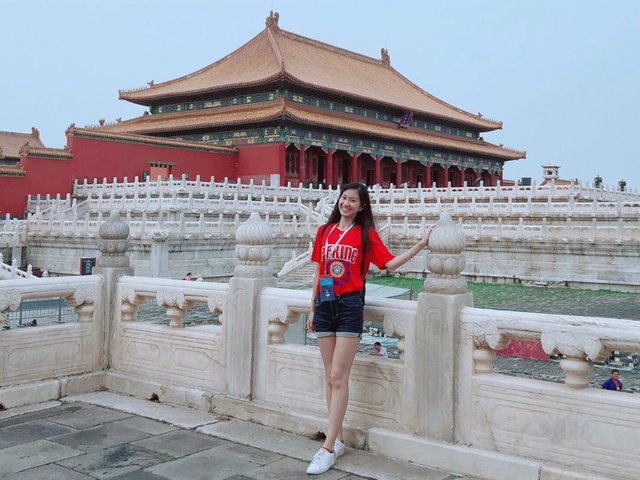 Please follow me @susanlo! Thanks a lot for your support! ❤️
!steemitworldmap 39.915113 lat 116.397199 long d3scr