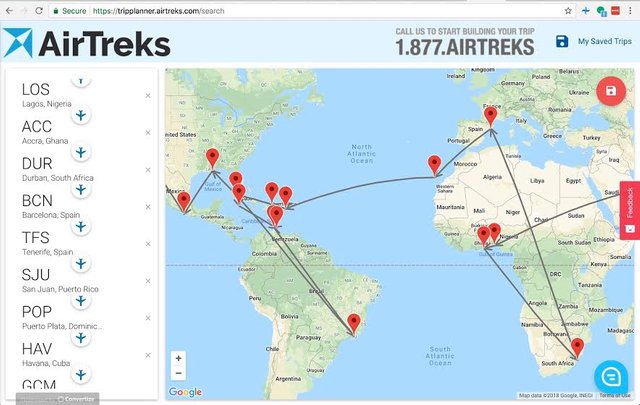 Many more years ago than I want to admit, I bought a air ticket to fly around the world. It cost about $2000, and I traveled East from New York, to Florida, then to Europe, Paris, Rome, Spain, onto Thailand, India, Japan, Philippines, Indonesia, Hawaii, and San Francisco, Phoenix, and Dallas.
It took me 6 months, and I came home very tired, and sick, but I had accomplished something nobody else I have ever met had done. Still to this day in fact ;-)
Such tickets are called RTW, or Round The World tickets and are still available in various formats.
RTW tickets are actually airline alliance passes. You buy a ticket from one airline that can be used with them and their partners. Many years ago, there was an airline called Pan Am, and they had a sister airline, Cathy Pacific that served much of Asia. For $2000, I was allowed to fly ANYWHERE these 2 very large airlines traveled, and would submit a list of cities I wanted to fly into. The actual order of the visits, would be decided by their routing office, based on their best routes they would dictate. Then I would get back to them with dates.
It worked out pretty well, as long as I was willing to "go with the flow" I could change the dates of my itinerary if necessary at any time, for $50. What a deal!
Current Airline Alliances operating are 2 today:
United Airlines (Star Alliance) and American Airlines (Oneworld).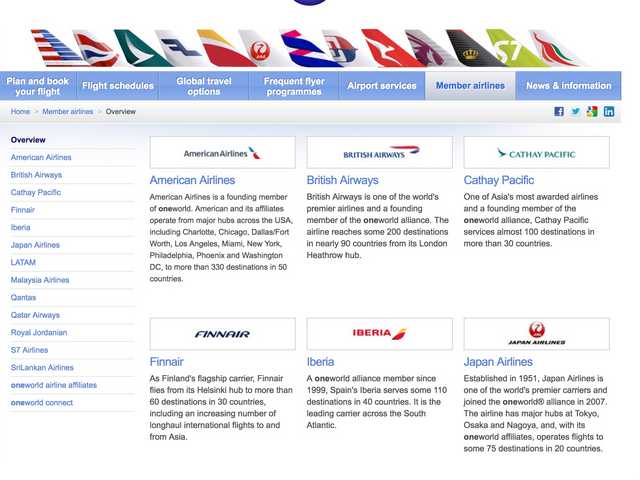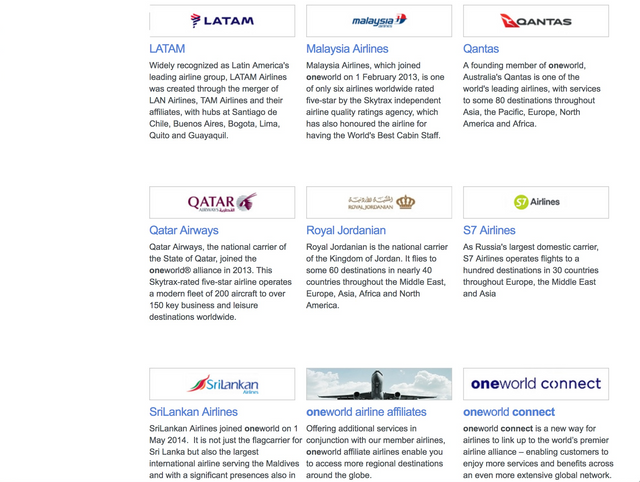 I have now researched which airlines are included in each; at the time I traveled decades ago, I was told to choose 1 partner airline in addition to the hosting airline, Pan Am, from several available.
With the current alliances, your ticket is only good for partners within that alliance.
RTW tickets prices range between $2,700–$10,000 USD, depending on your mileage, route, and number of stops. A simple two- or three-stop RTW ticket might cost as little as $1,500 USD.
This might be on some of the world's budget airlines such as Ryanair (Europe), Southwest (US), Air Asia (Asia), or Tiger (Asia/Australia).
RTW tickets come with a number of terms and condition. Generally speaking, a ticket is valid for 1 year from the start date and requires you to end in the same country you start in. You don't need to end in the same city but you need to end in the same country.
Star Alliance is based on how many miles you travel and they offer passes in 29,000, 34,000 or 39,000 miles increments.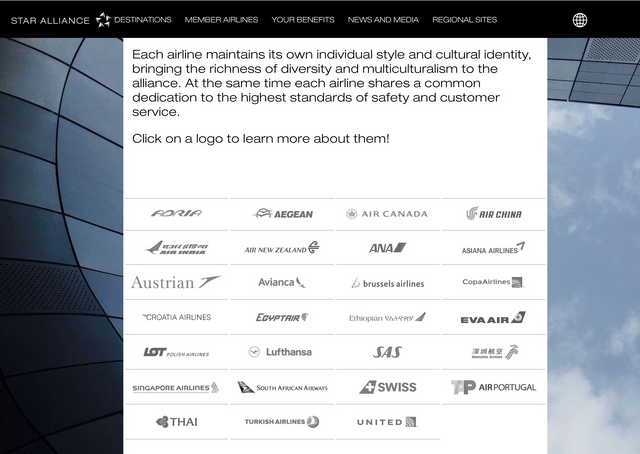 29,000 miles will get you roughly 3 continents (outside of North AMERICA),
34,000 miles will get you 4 continents,
39,000 will get you 5 or 6 continents.
The more miles you get, the more destinations you can see and vice versa. (There are also passes that are limited to geographic regions in the world.)
Each pass allows up to 15 stopovers (a stopover is considered 24 hours in one destination) and you can get the ticket in first, business, or economy class. There is also a special "Starlite" economy only fare for 26,000 miles, but this is limited to a maximum of 5 stops. The more miles you want on your ticket, the more places you can visit – but it also means the more money you will pay.
Star Alliance also requires passengers start and end in the same country, though not necessarily in the same city. You can also backtrack over continents but not over oceans. This means you could fly from Australia to New York and then New York to Los Angeles but couldn't go from Los Angeles back to Australia. When you cross oceans, you would have to keep moving in your original direction. It should also be noted that backtracking, surface sectors (what they call the parts of your trip you take overland and not with an airplane), and transits/connections all count against the mileage total.
Oneworld offers two different kinds of passes: one that is segment based and another that is mileage based.
Global Explorer is Oneworld's more conventional, mileage-based ticket. There are three levels – 26,000, 29,000 or 39,000 miles in economy class as well as a 34,000 in business and first class. Just like with the Star Alliance mileage-based RTWs, all miles are counted, including overland segments. This pass follows the same rules as above.
Oneworld's other pass is much better: The OneWorld Explorer is based on the number of continents visited (from three to six), has no maximum mileage limit, and up to 16 segments. A flight segment counts as one flight so: 16 segments = 16 flights. If you want to go from London to Hong Kong but the ticket includes a stop in Dubai that counts as two segments. With the Oneworld Explorer, there are no overland penalties or mileage limits. You simply get 16 flights.
Unlike other tickets, overland segments don't count against you and there are no mileage requirements. One of the benefits of the segment system is that every segment is counted the same – whether 2 hours or 10 hours – so you can maximize long-haul flights.
BENIFITS:
On all tickets, you can change the dates and times on their ticket at no extra charge so long as you don't change the destinations! Changing a destination from Tokyo to San Fran, to Los Angeles instead, might be a fee of around $125.
While you can book rtw tickets directly with the airlines by calling the reservations line listed on their websites, you can find a better deal by booking through a third party:
Airtreks
STA Travel
Flight Centre (OZ/NZ)
Third party bookers don't just deal with one alliance – they mix and match from all available airlines (excluding budget airlines) to find the lowest price, which saves you money. Moreover, you can fly anywhere and in any direction you want and the overland mileage doesn't count against your flight because there is no mileage limit.
AIRtreks.com is an amazing world travel planning site, and allows you to simply choose destination airports on a world map. Then add, edit and reorder your flights, push a button and a price range pops out!
What a great world we live in! ;-)
Tips:
This is a "true" RTW plan starting and ending in Norway. NORWAY?? Yes, because as I mentioned in the RTW thread, RTW tickets are considerably cheaper from some countrues than from others, and for the time being one of the cheapest places to start (using Oneworld) is Norway.
In April you can fly from Dulles airport (so you'd need to get up to DC) on Icelandair to Oslo one way for $374. A four-continent Oneworld RTW starting and ending in Norway has a base price of $2642, so probably around $3000 with taxes.
For AirTreks, they have a new competitor:
https://www.ticketsroundtheworld.com
One commenter mentioned that for the same trip, same dates, Ticketsroundtheworld was considerably cheaper than AirTreks!
But their trip planner is the worst, and will leave you very frustrated after using the other site's planners and maps.