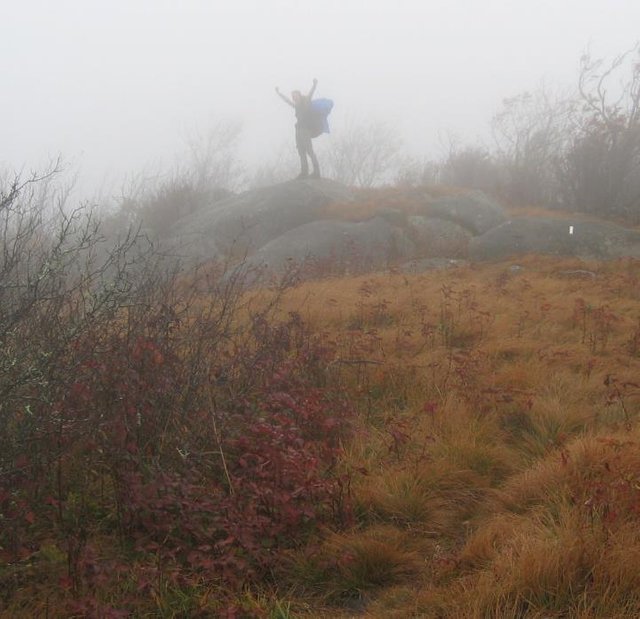 Good evening, travel companions. Join me today for a hike through the Smoky Mountains of Tennessee, part of the Appalachian mountain range.
I once took a 5-day hike through the Smokies with my cousin and another friend. I've often thought that was one of the best things I ever did.
Unfortunately, MySpace ate my photo album from that trip, and the originals are somewhere on discs in a shoebox in my parents' house across the ocean. (Except the one above, which I had saved elsewhere.)
But that wasn't the only time I went to the Smoky Mountains. I've been a few times with my family and with friends, because it's only a four-hour drive from where I grew up.
So allow me to share with you a few snapshots of this beautiful place taken during another trip. Enjoy!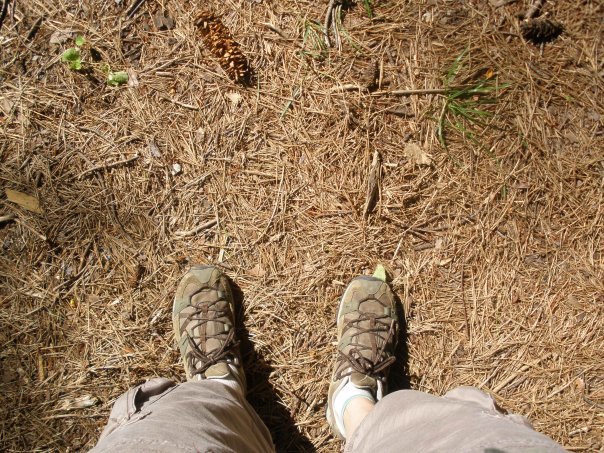 Me and my hiking shoes, all ready to go...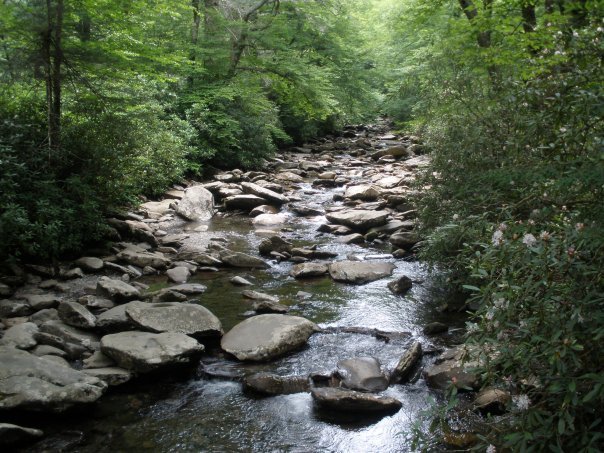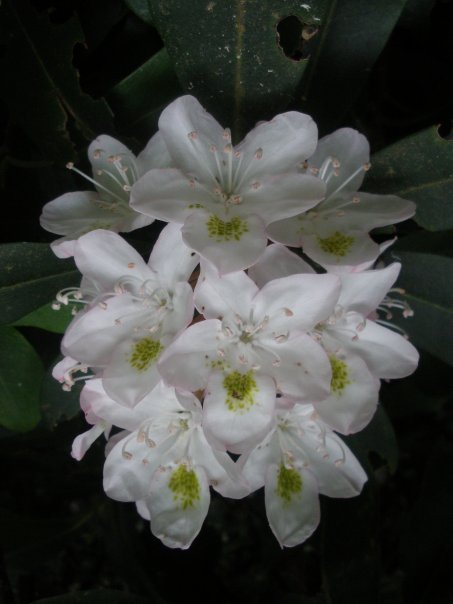 American rhododendron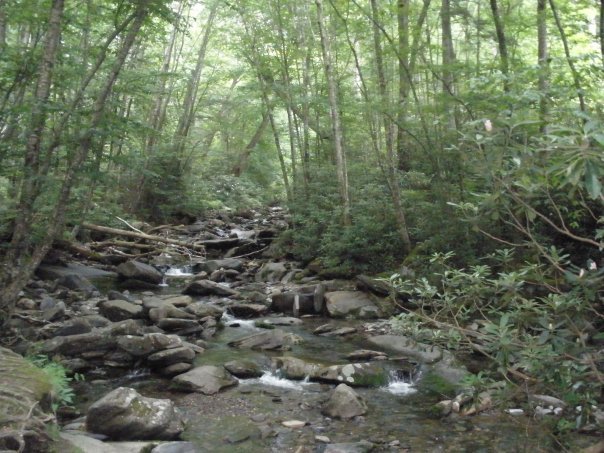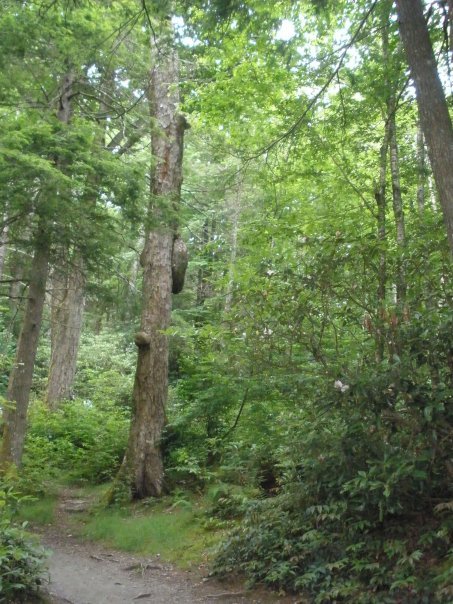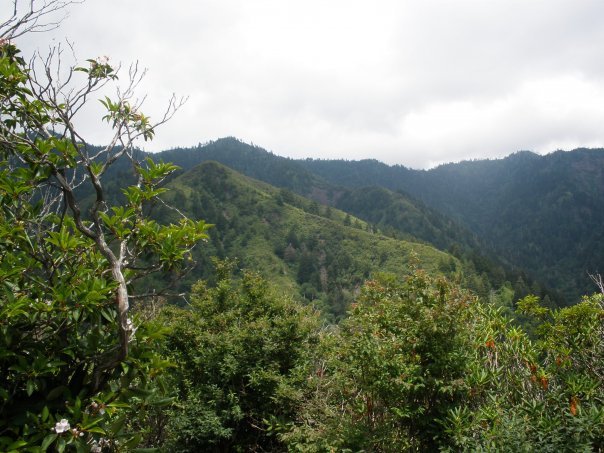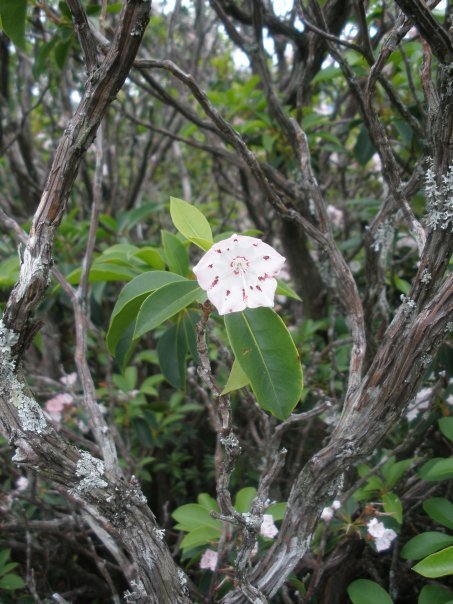 Mountain laurel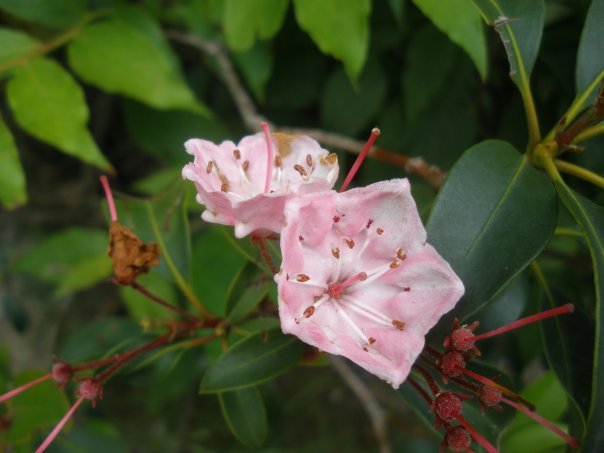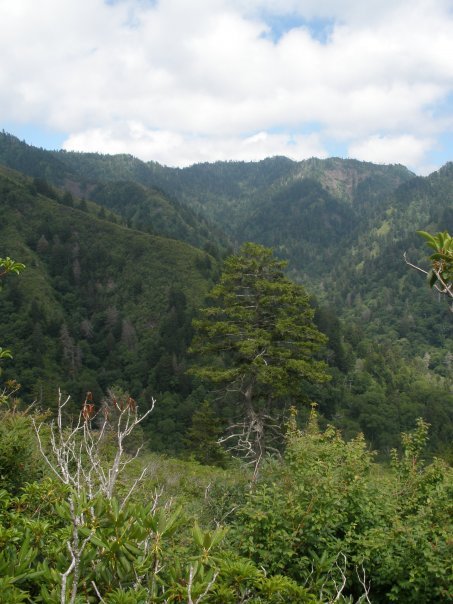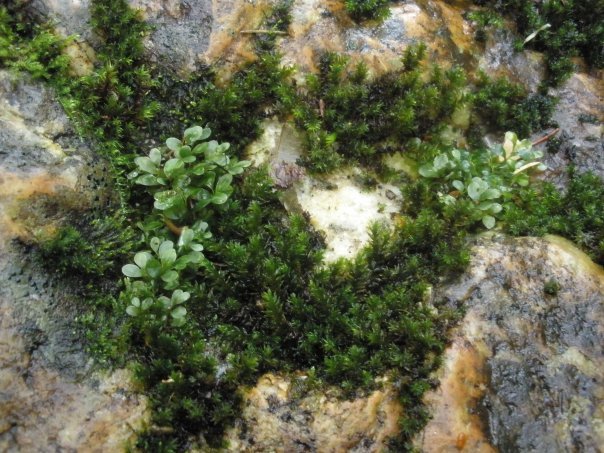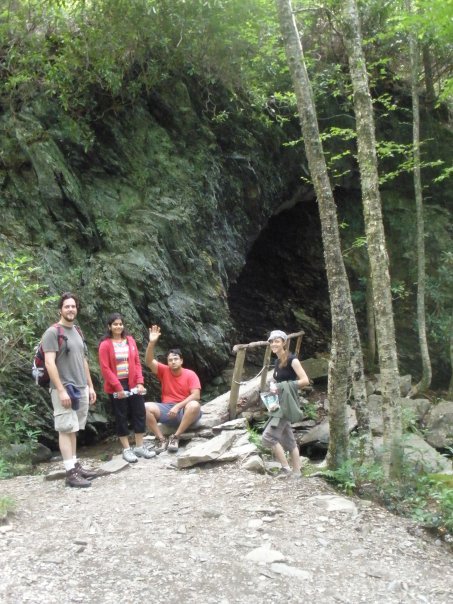 Bye, see y'all! Have you ever been to the Great Smoky Mountains?