Taj Mahal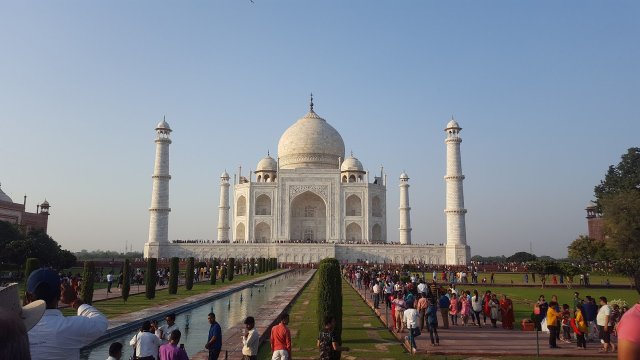 hey friends today i want to tell you about my trip to Taj Mahal
---
So what is Taj Mahal?
Taj Mahal is a monumental structure that was built in India in the City Agra.
Shah Jahan the Mughal Emperor started building the Taj Mahal in 1632 and it was built by 20,000 employees !
Taj Mahal was built to house the tomb of Shah Jahan favorite wife "Mumtaz Mahal"
---
I have visited the Taj Mahal in September 2017 with my family trip to India and was totally amazed!
So we parked in the nearest park to the Taj Mahal and we had to walk about 15-20 mins to get to the entrace of the Taj Mahal but my family decided to take a ride ;D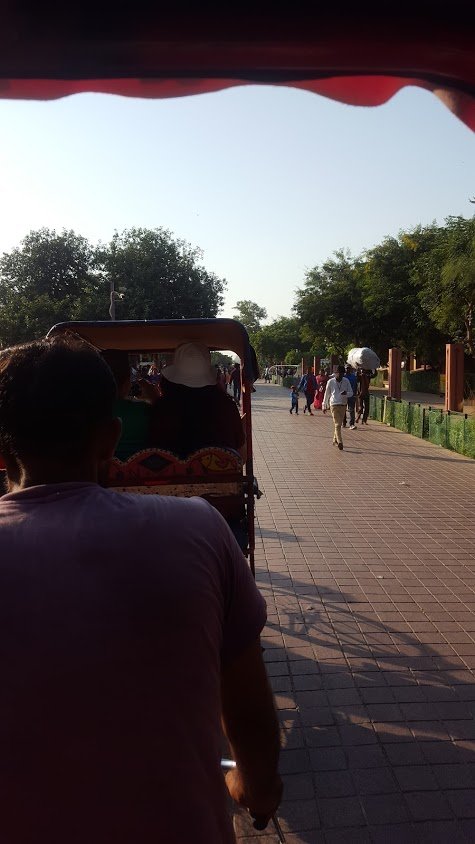 we got to the entrance and it was pretty crowded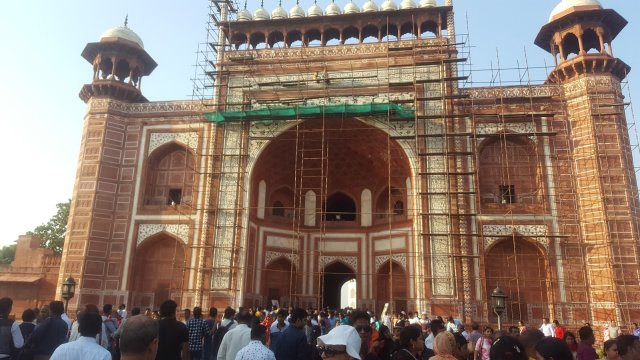 At first we didnt understand why people get stuck in the entrance and worried abit it will be too full in the park
But this was the main reason why people stayed in the entrance is to take a nice picture like this one!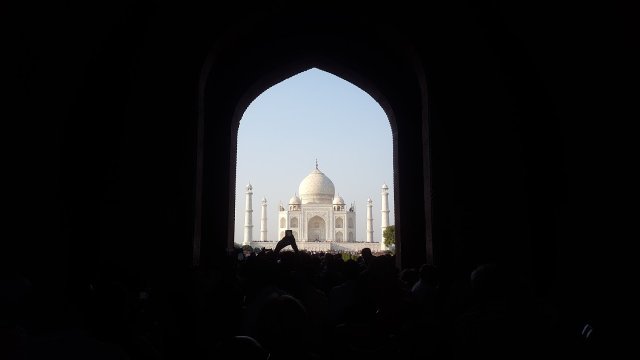 We went in and got some amazing photos!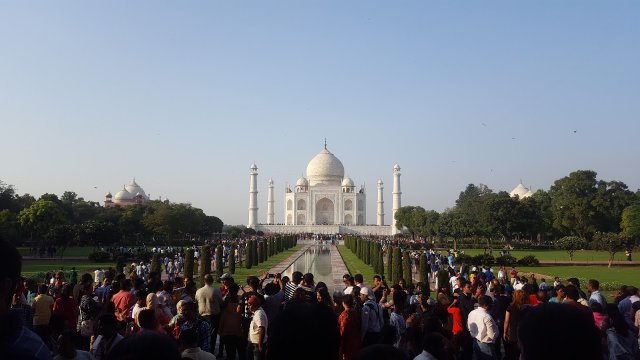 Having Fun 😄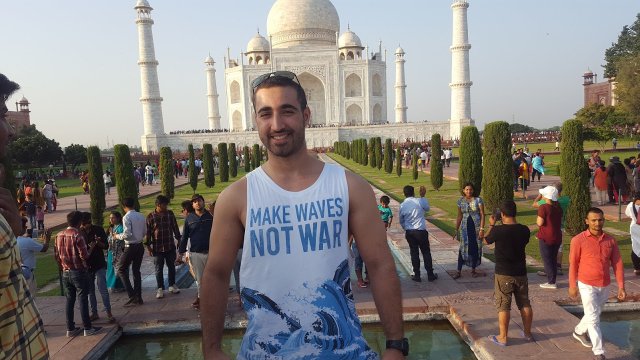 we started walking towards the main structure to visit the tomb and we noticed a pretty HUGE line to entrance the tomb( you can spot him in my first picture).
when we got to the line we saw that there are different tickets to the Taj Mahal one for Indians and for one tourists that cost much more,the big line was for the Indians that came to visit the tomb and as tourists we didnt have to wait even one minute before going in.
we went in to the tomb and it was beautiful inside but we weren't allowed to take pictures so i guess you will have to see it for your self if you gonna visit the place!
And for Last got some more Pictures that i want to share
The line i was talking about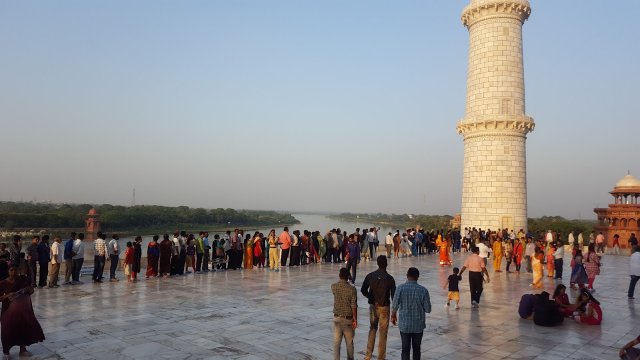 Sunset!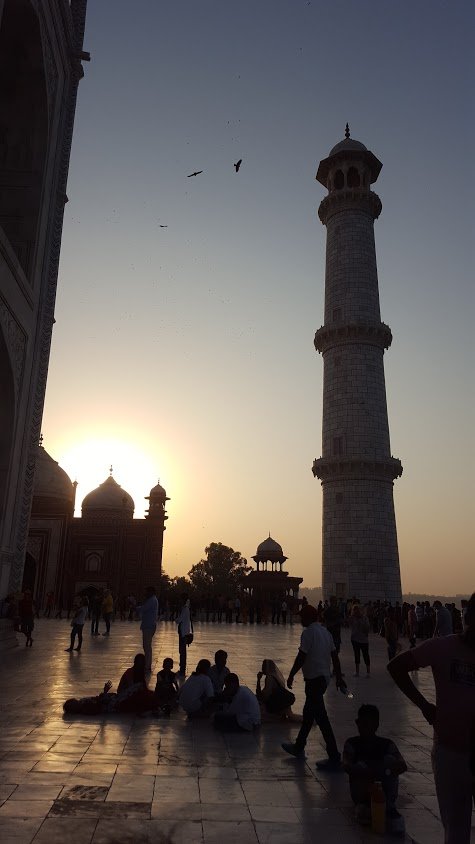 Picture of the garden from the Taj Mahal Structure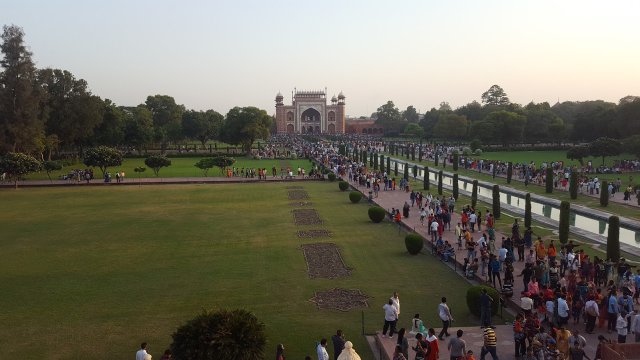 did any of you visit Taj Mahal? how was it did you like it?
Hope you like my article friends i will try to publish some Travel stories from time to time so stay tuned 😍