First off: Rasta Turtle dancing with a sting ray!!
Not sure I approve of this - generally I think wild animals should be treated as such and definitely not touched. He made the point that with this behavior, he is sensitizing tourists for the love of rays, sharks and marine life in general. Anyways... he did give us a great tour and we never saw anything like it in our life!
---
Our mad trip with "Rasta Turtle" to Shark Ray Alley and other snorkel spots!
The snorkeling safari was amazing - if you are ever there, it is a must!
---
Our travel experience
Surprise, surprise: we ended up in Belize! We did not plan on visiting this country, as we heard it was expensive. After hearing from so many travelers all about the underwater wonders, we thought we had to stop by, as it was just a few hours by boat from Bacalar (well, close!).
The boat ride there was so extremely bumpy, which in a way helped all the people on the boat to mingle a bit. That's how we met really nice people from Australia, including Ben and Jayde who we later traveled with for a while.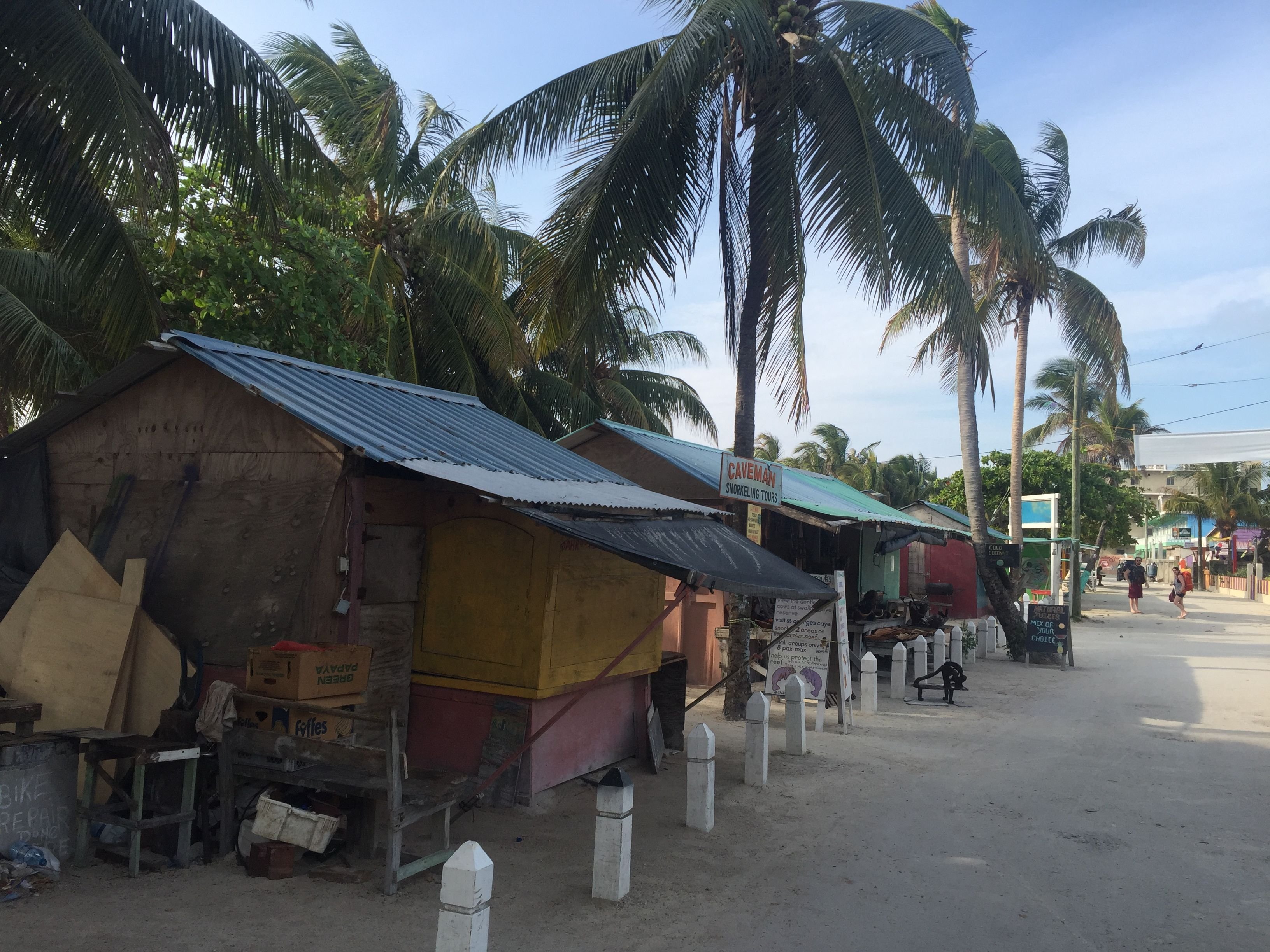 Caye Caulker is a very laid back island, which also deserves the label "party island". Rastas, reggae and rum are found on every corner. The little island is split in 2 by a water channel (only since a series of hurricanes in the 1960s). The North side of the island is mostly untouched – lots of alligators and no electricity. The southern half of Caye Caulker is well-developed in terms of infrastructure for locals and tourism.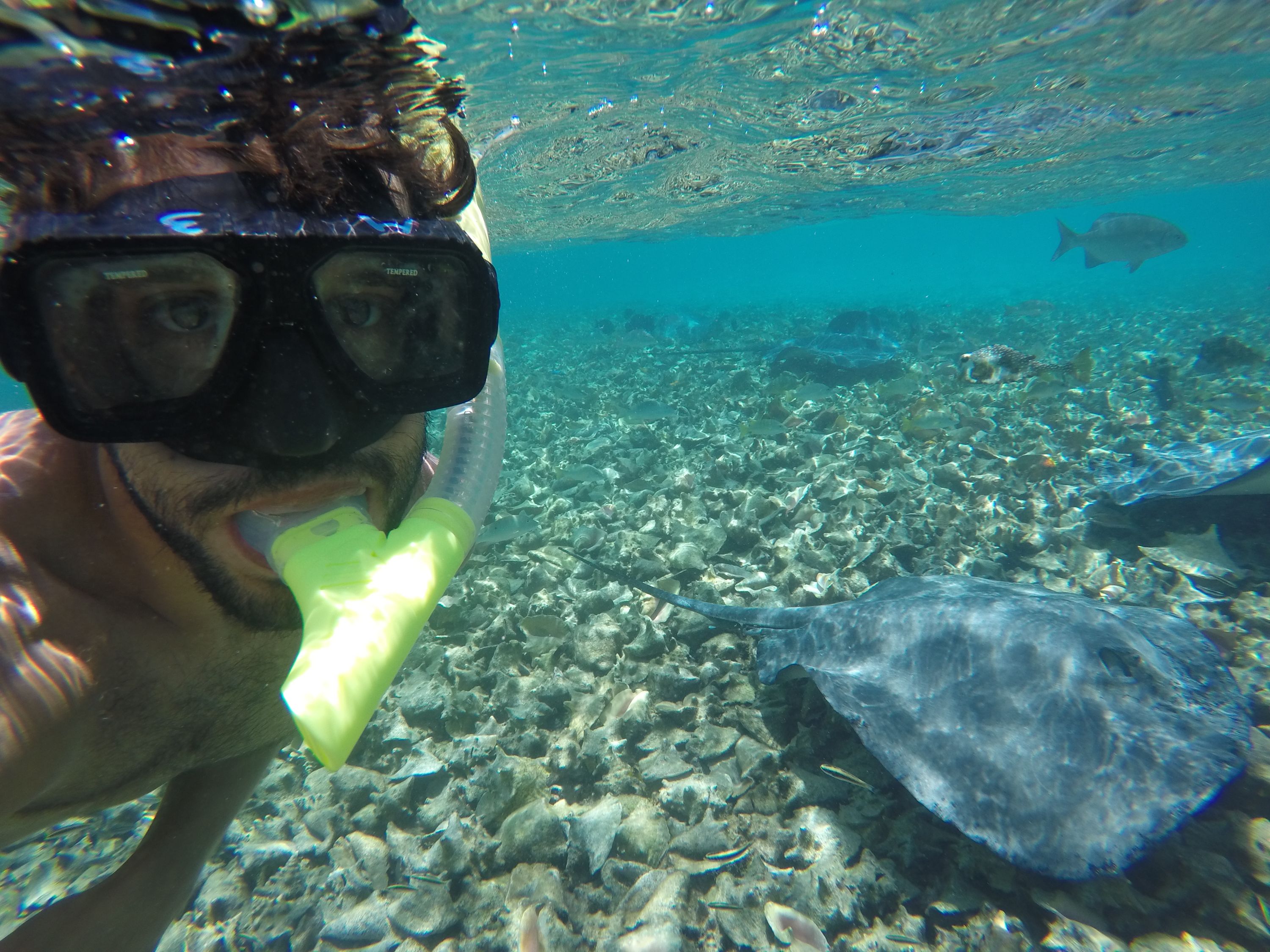 We explored a bit by foot on the first day and already spotted sea stars, stingrays and huge tarpon fishes from the docks around the island. At the end the day, we joined the party at the famous Lazy Lizard bar by The Split – drinking lizard juice in the warm Caribbean water with great music and fun travel buddies.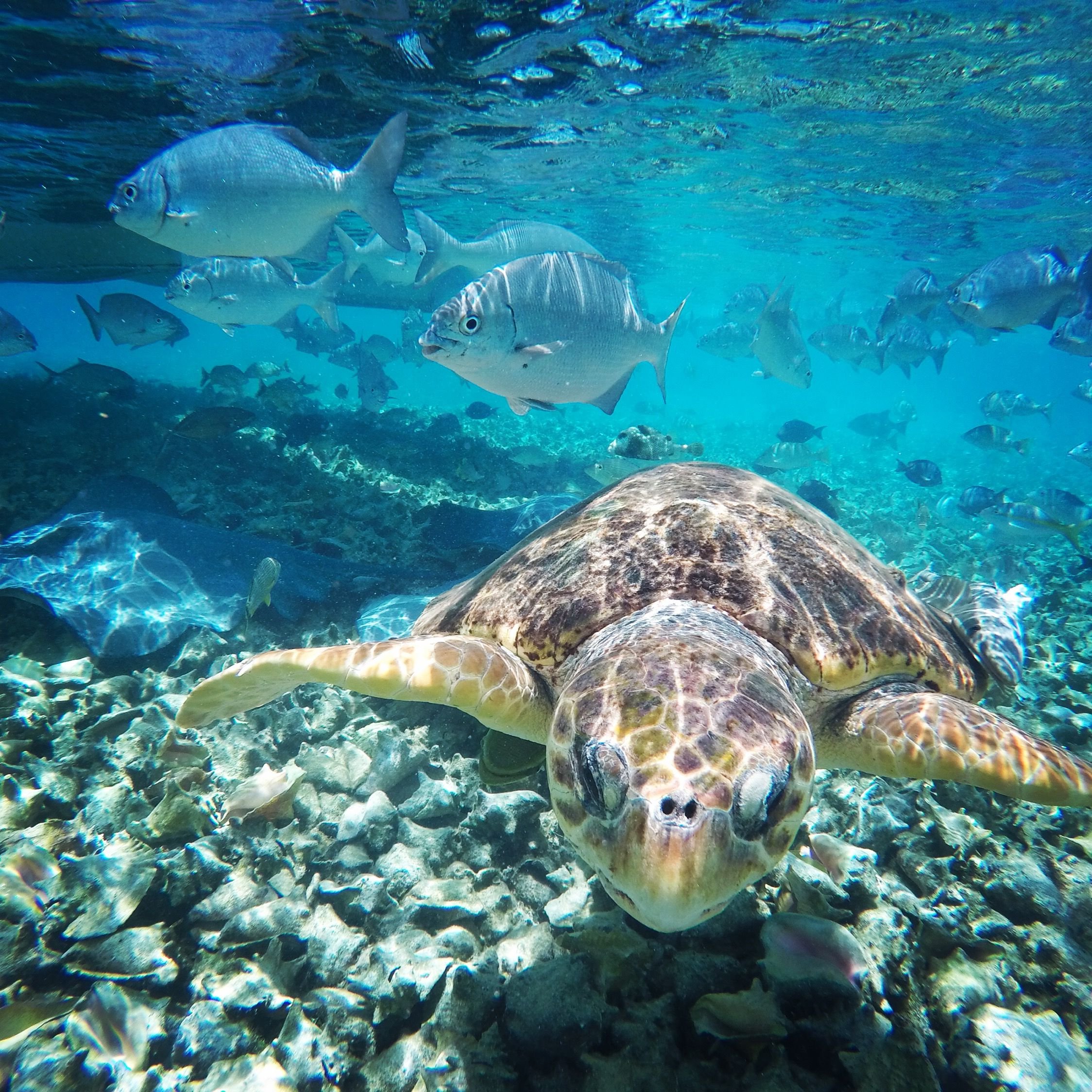 Of course we could not leave without going on a snorkeling trip. This was a very special day when we got to swim with sharks, stingrays, a huge sea turtle and many other beautiful under water creatures. The visibility was really good this day and we were lucky to see the reef's true colors. The trip also included a quick stop at a shipwreck, which looks more like a sea garden nowadays.
Caye Caulker made an impression on us and we will sure carry beautiful memories from here.
---
I hope you enjoyed this post and the videos, if you do please do share this post with others. I have been struggling to get much visibility despite putting considerable work into my posts. Would be awesome to get your feedback and thoughts and questions about Caye Caulker.
Cheers,
Mike