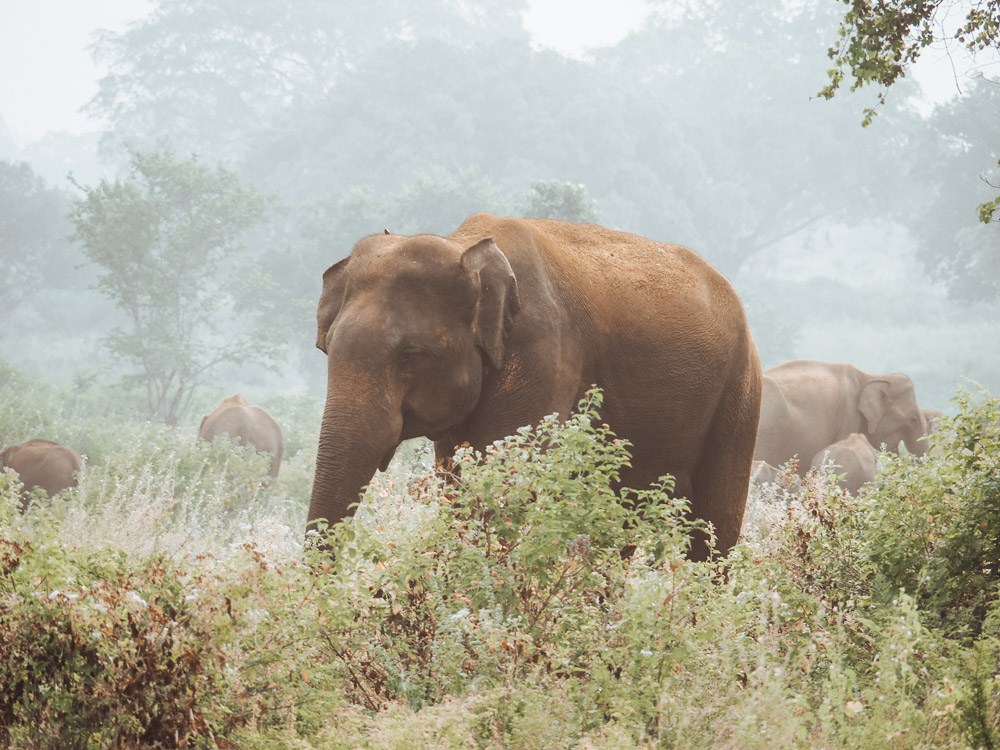 This moment was captured on my journey through Sri Lanka. The Udawalawe National Park should not be missed when visiting this island. This park is much quieter than its big brother, the Yala National Park. Although this is the only place to see leopards in Sri Lanka, the Udawalawe National Park was a far greater experience.
Crocodiles tanning themselves and hiding behind reeds. Peacocks showing their colorful feathers and proudly walking away. Elephants relishing their meal and taking their children under protection. And last but not least any kind of birds in all colors and shapes that you hardly noticed without the guide.
Getting up early was definitely worth it to see these majestic animals. Although they are wild and dangerous, they occurred very calm and peaceful.
I recommend this place to everyone visiting Sri Lanka.