20171111
I enjoyed my schedule at 2nd day in CheJoo, walking around the amazing place and taking a cup of coffee in cozy cafe on the beautiful beach.
It was great.
Among them, what I'd like to post is the food I tried.
There were excellent things, but the most memorable moment today was a taking a taste of local food.
Because the food I tried was possible only in CheJoo island.
My son got up today morning lately.
He got up early at dawn and slept again in the morning.
I didn't wake him up until he got up by himself.
Taking a rest is more important sometimes than walking around even in a trip
Usually the important and meaningful things came up unexpectedly.
When he got up, it was almost noon.
We need to have a lunch, so we decide to go to eat something.
The guest house where we stayed was not far from a traditional market place.
We found a very humble restaurant there.
But there were full of people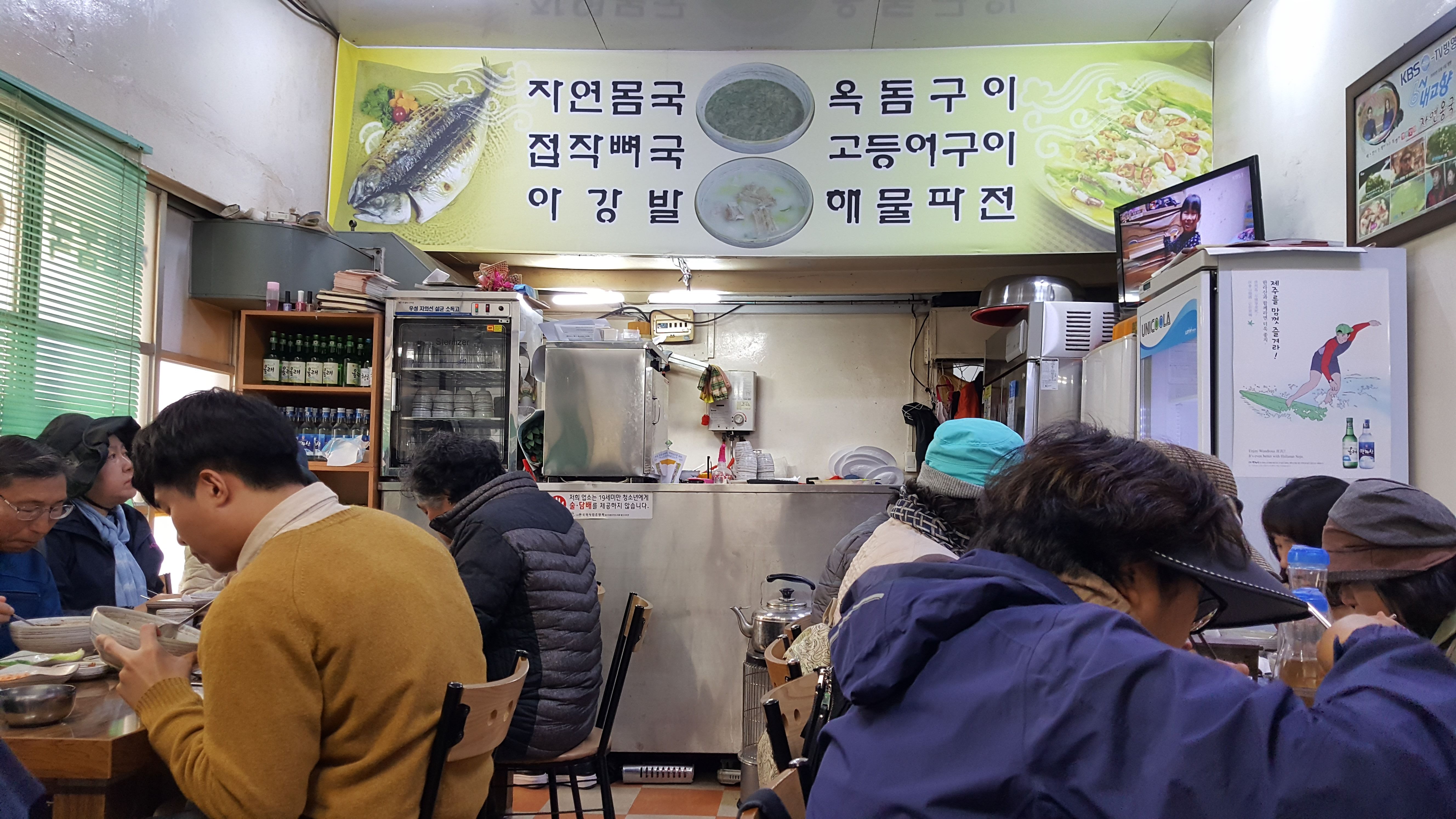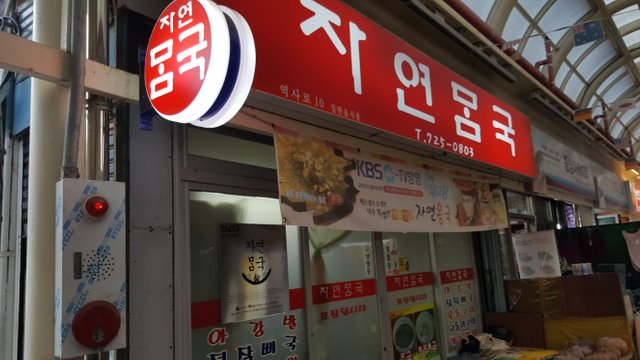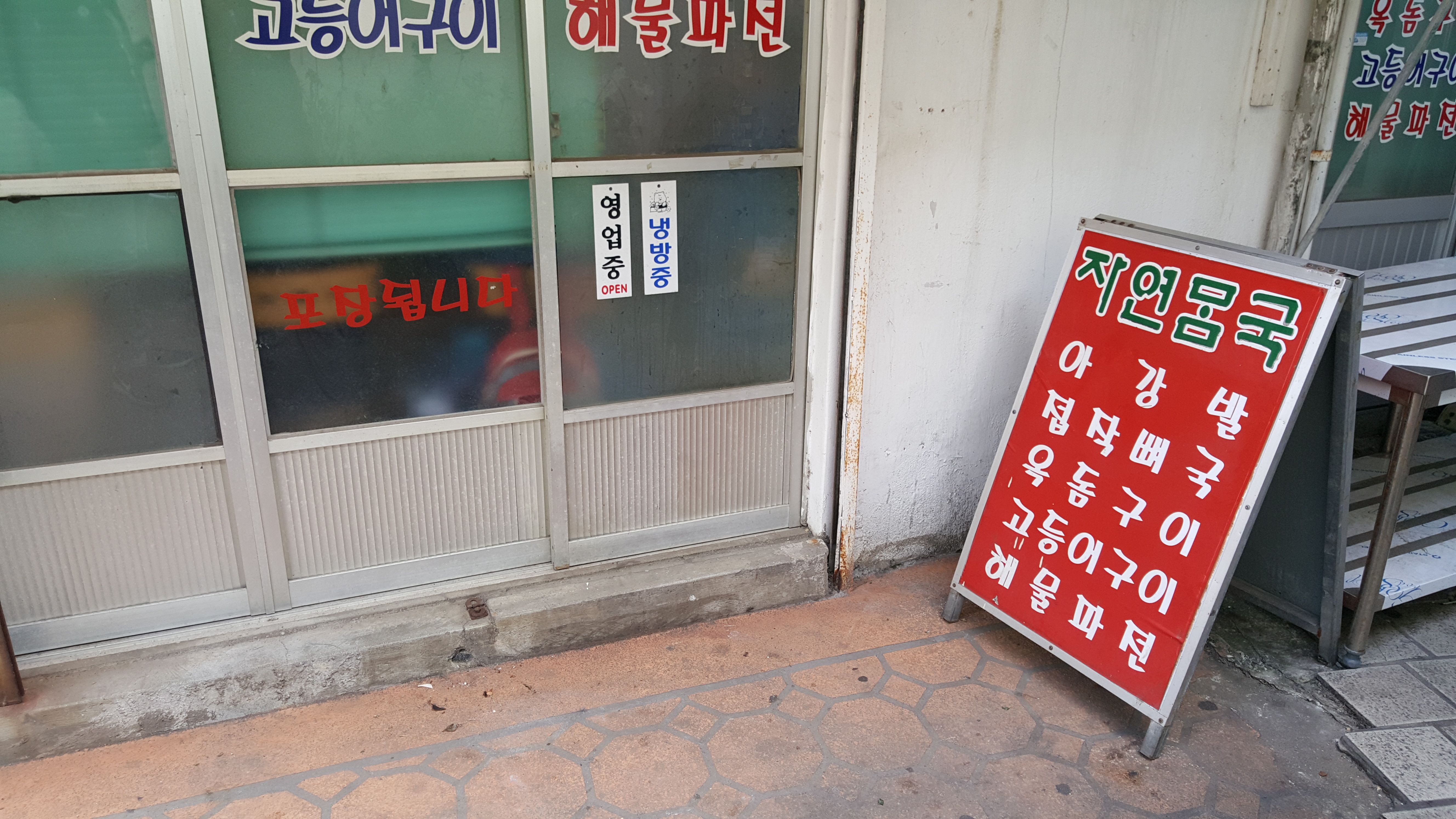 The menu was interesting. Among them, there were some thing I've never took a taste before
It was mom kook.
I asked owner about that menu.
She explained that was a meat soup with sea vegetable.
We ordered mom kook
I didn't want to miss the chance to take a taste local food.
It looked like something weird at first.
But it's taste was special.
It included the taste of the sea.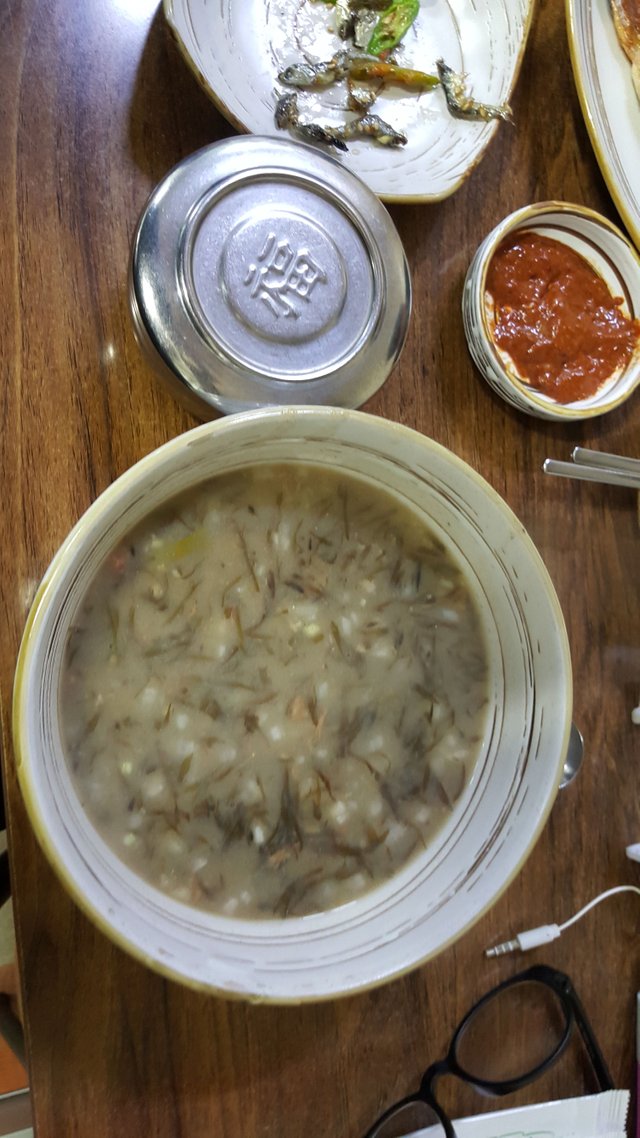 I ordered roasted fish, okdom.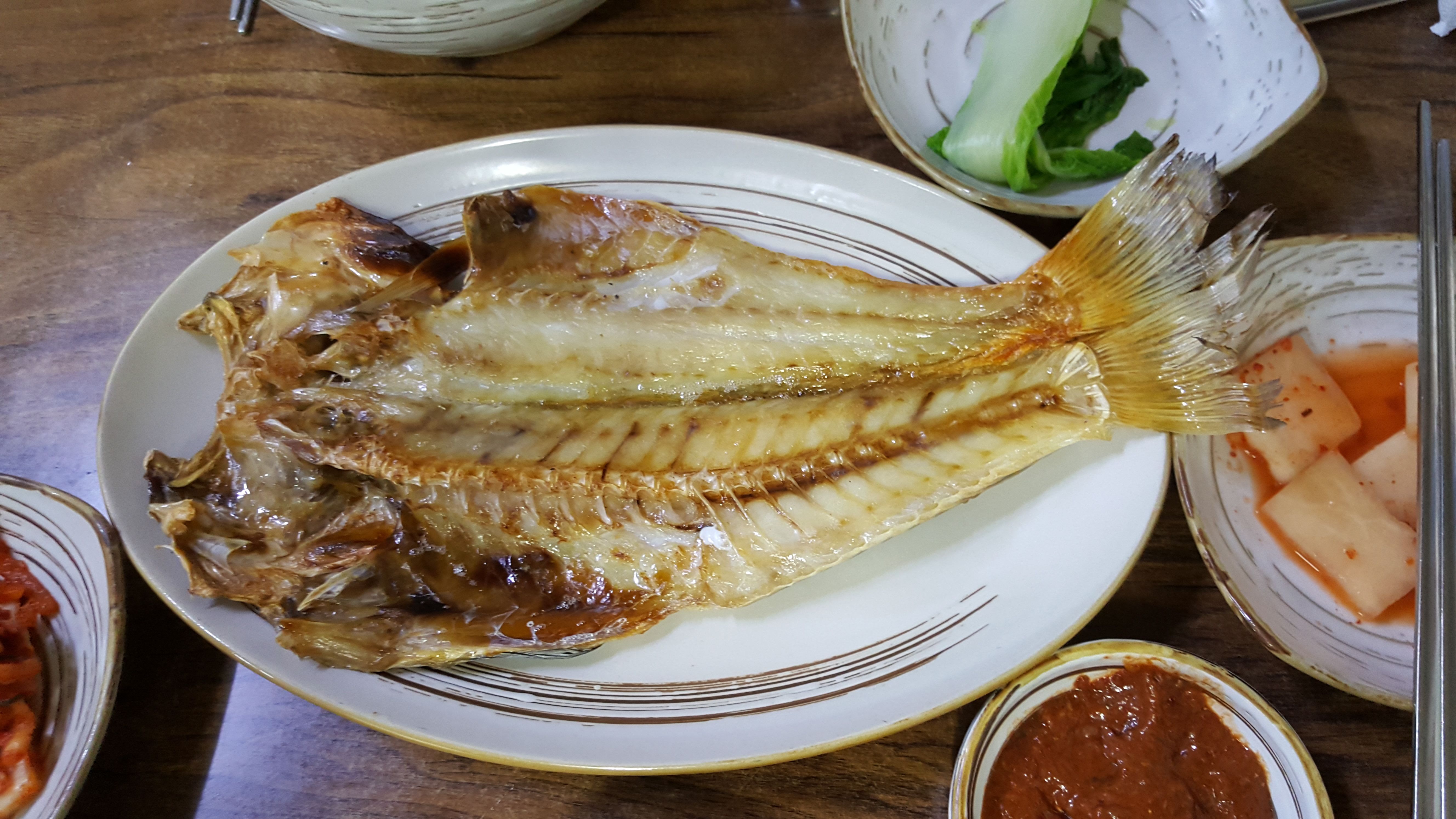 Okdom was also local fish, it was not easy to take a taste out of CheJoo island.
Everything in this humble restaurant including sidedish was excellent.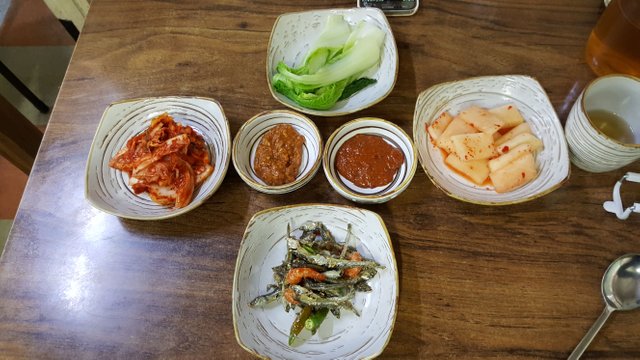 After finishing tourism, we tried to eat local noodle.
The pork soup noodle is very famous in Korea.
So there are many places to serve the pork soup noodle.
In CheJoo, taking a original taste must be the number 1 mission.
The restaurant was also humble.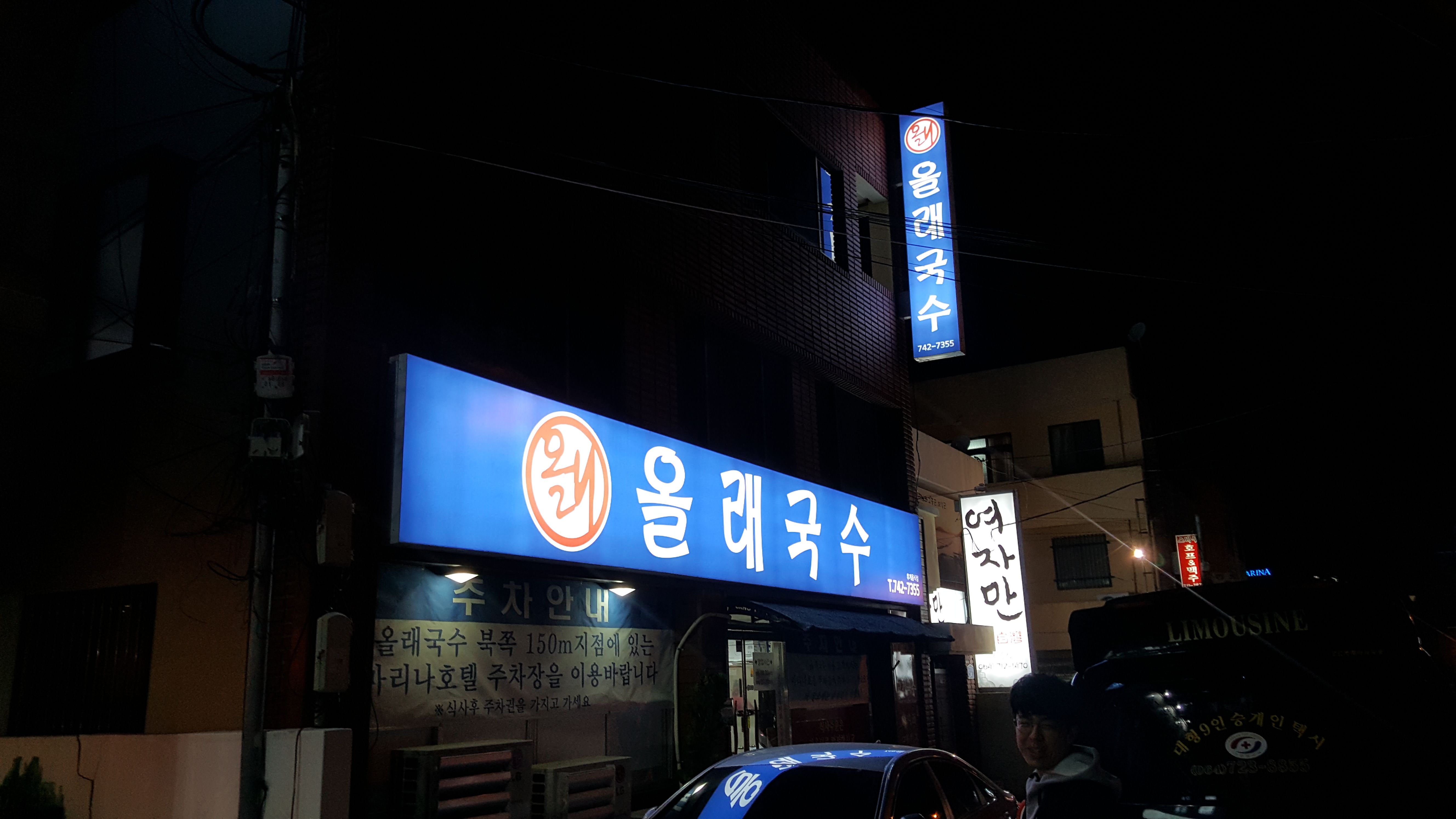 But there was a reason to be known best restaurant in CheJoo island.
We waited for a minute, it was late time for dinner.
It looked like not special.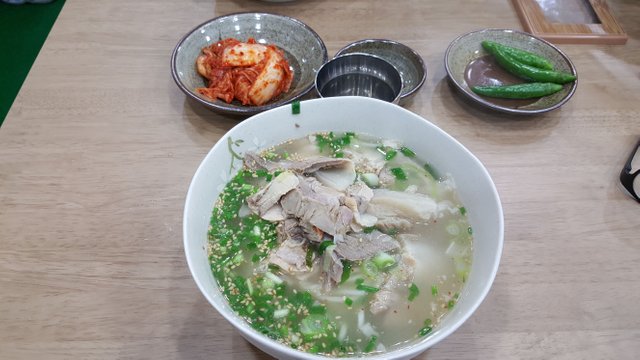 I don't like to describe the taste.
Warning, think carefully to eat red pepper. It could kill you.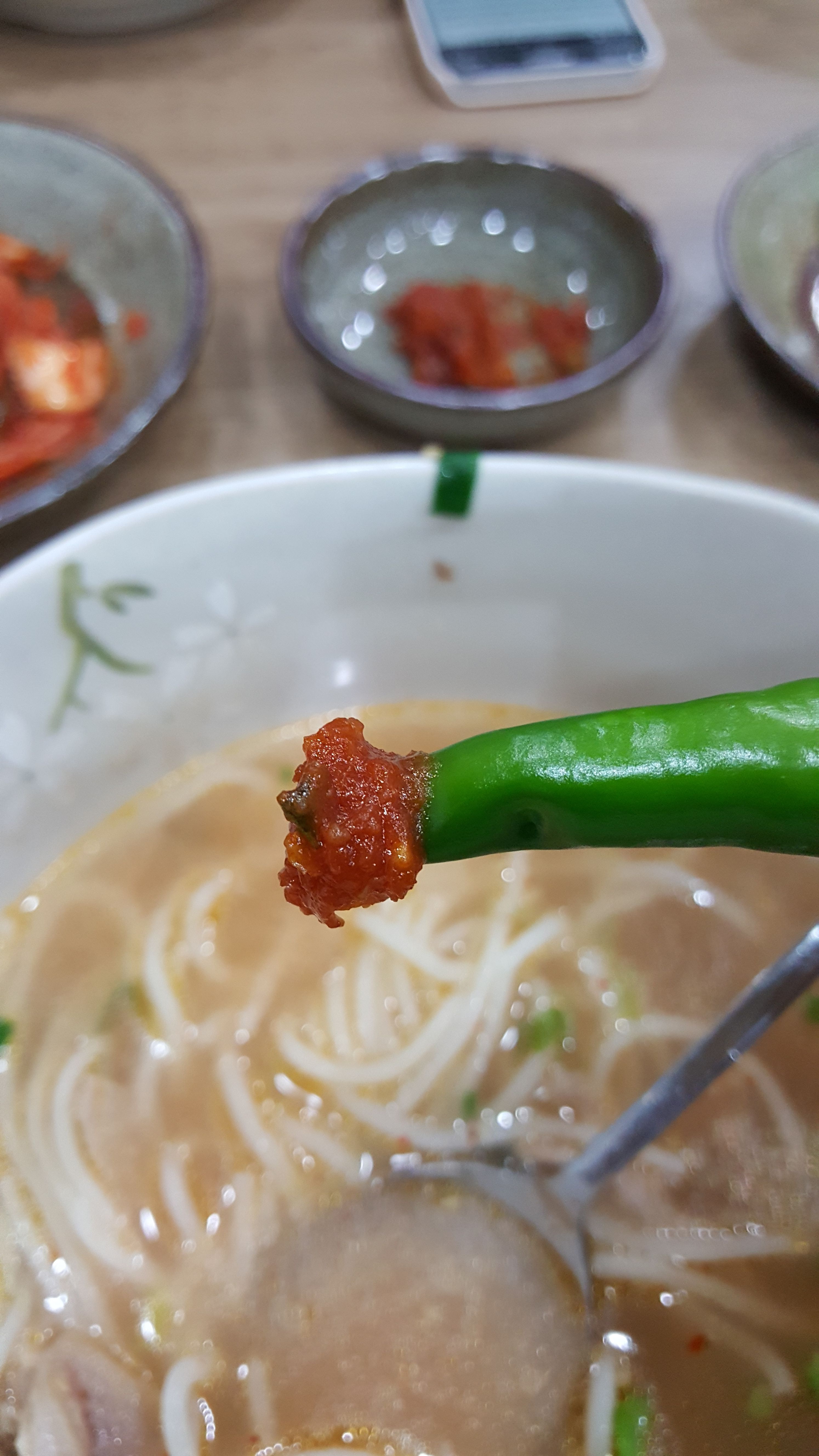 Just take a taste when you visit to Chejoo.
I ate it up to the bottom.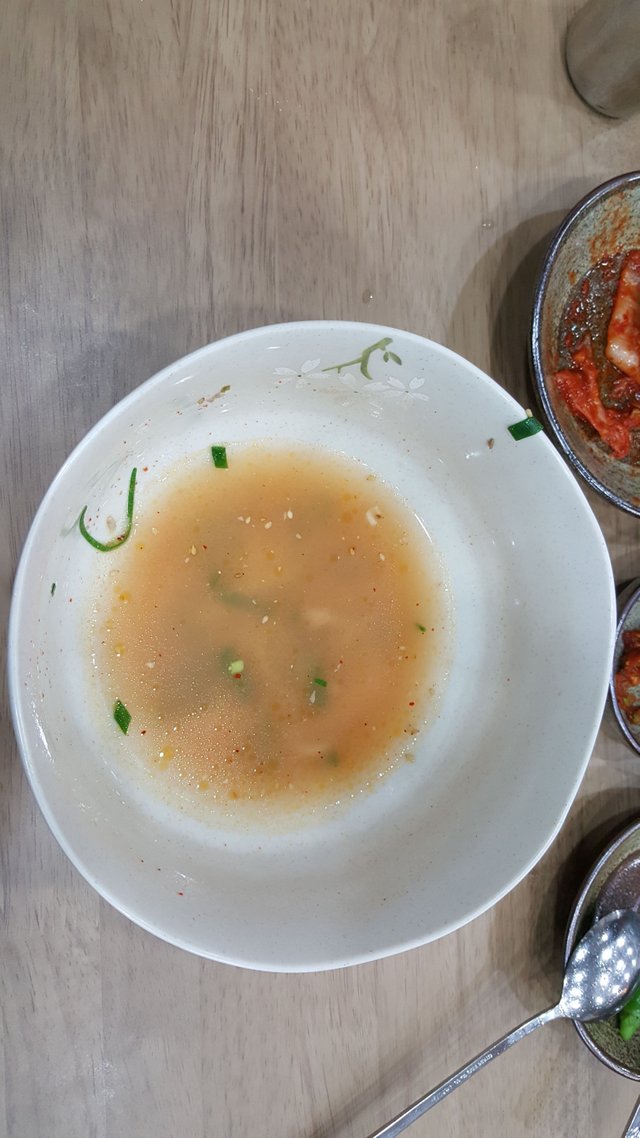 At least what we ate was successful.
Posting what I saw would be next chance.