There are 4 Palaces in Seoul which had been built in Choson Dynasty.
Gyeong Bok Goong was built at first. Chang Deok Goong was build at second.
King Tae Jong, 3rd King of Choson, built Chang Deok Goong.
He was a 5th son of King Tae Jo who founded Choson dynasty. Even though Tae Jong did the best distinguished service for founding Choson Dynasty, his father, the very first King Tae Jo did not give him the king's chair.
Fianally, King Tae Jong seized the Power through military coup, at that time he slaughtered several hundreds of officials who could be against his coup.
They were killed in Gyeong Bok Going.
After taking King's chair, he ordered to build the new palace which was Chang Deok Goong.
In my guess, it would be not easy for hime to reign in Gyeong Bok Goong which was built by his father.
In this posting, I'd like to post the place of King and Queen.
As I posted before, Choson was built on the basis of Confucian philosophy.
In confucian society, the most important thing was the order. There must be the order in the world according to Confucian philosophy.
Between King and Subject,
Between husband and wife,
Between man and female,
Between Aged and Younger, …
When you visit Korea, it is not difficult to find how the old ages are respected.
Of course, this virtue is now diminishing, the thinking to respect the aged remains until now.
The interest thing I found out in Chang Deok Goong was the gate, name of Seon Pyeong Moon.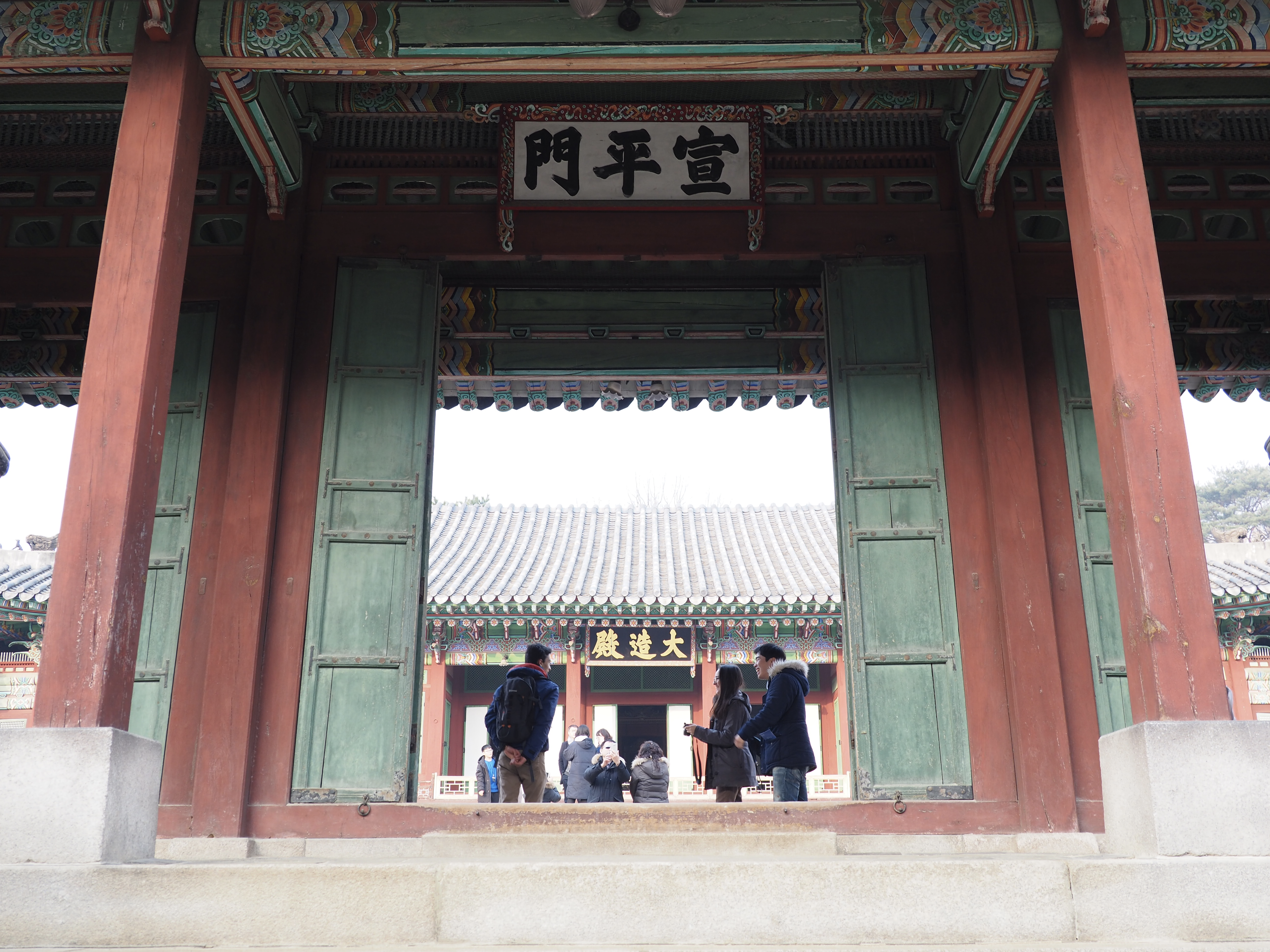 Seon Pyeong Moon was the entrance gate of the resident area of King and Queen.
The meaning of Seon Pyeong is ' broadenning the equality'.
It could be estimated that King and Queen are equal in this place.
In Confucian principle, Queen was not only a wife but also a Subject.
In this point of view, the naming of this gate had a special meaning in the relationship between King and Queen.
You can see the main building for King and Queen through Seon Pyeong Moon.
The name of King and Queen's resident building is Dae Jo Jeon.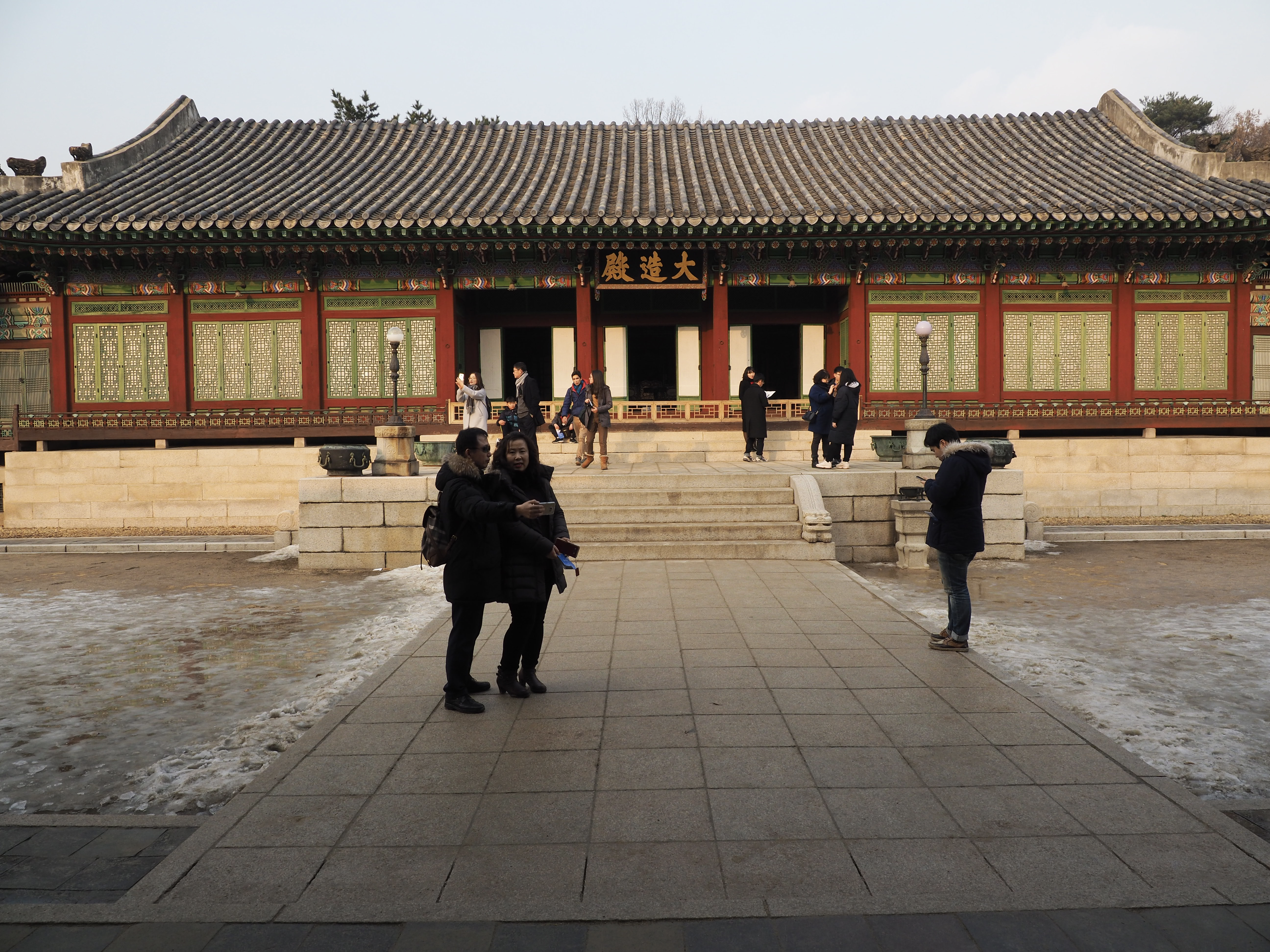 Dae Jo means 'making big thing', here big thing means a baby boy who will succeed in King's chair.
Having a baby between King and Queen was very important to secure the legitimacy of King's political power.
When Queen could not have a baby boy, King was supposed to have a baby with concubines.
But in these case, power struggles in Palace had been serious.
The tragedies in Choson Kingdom had been directly related with this problem.
Dae Jo Jeon was very beautiful but humble place.
The pics of below were scenery near Dae Jo Jeon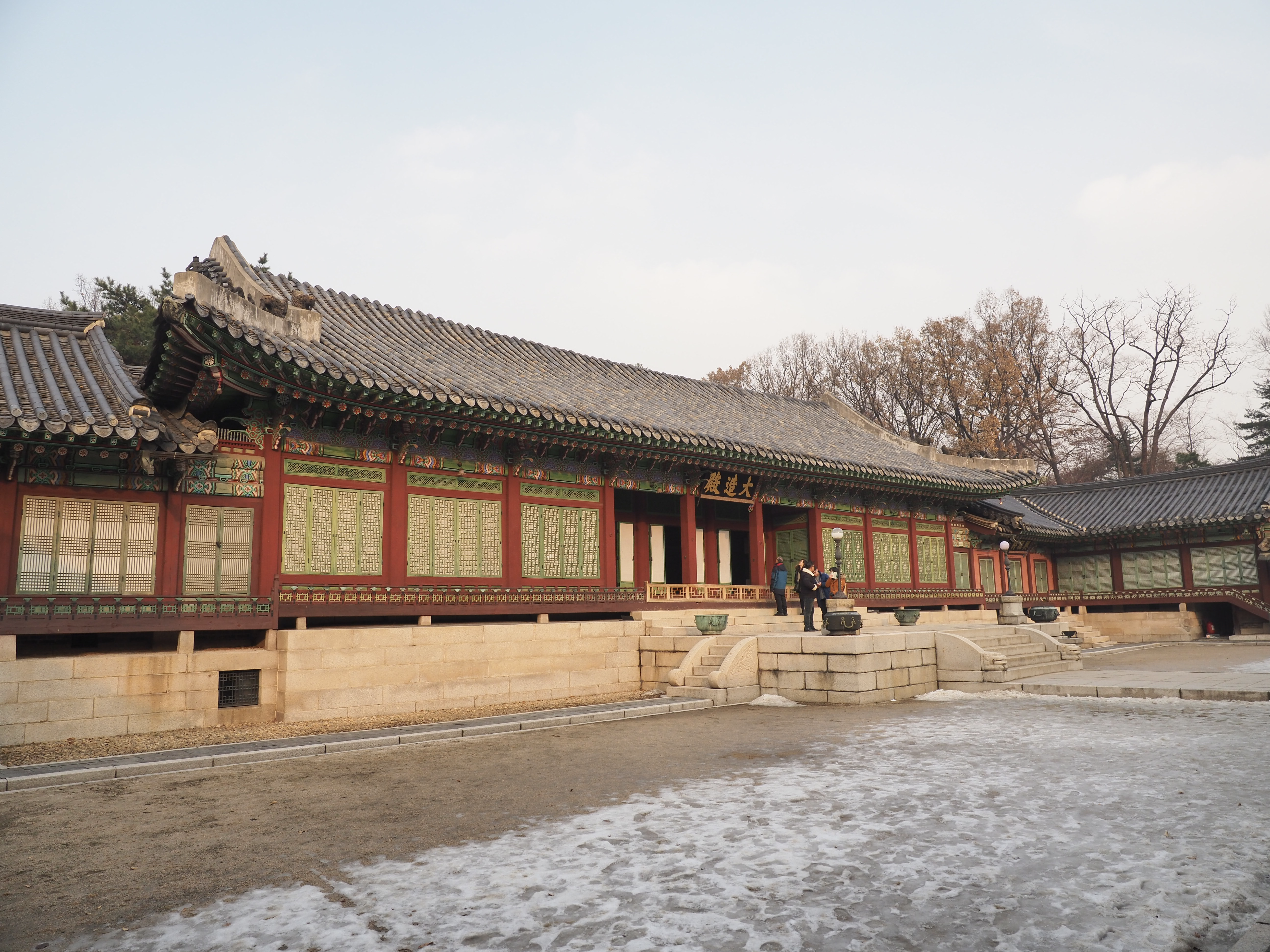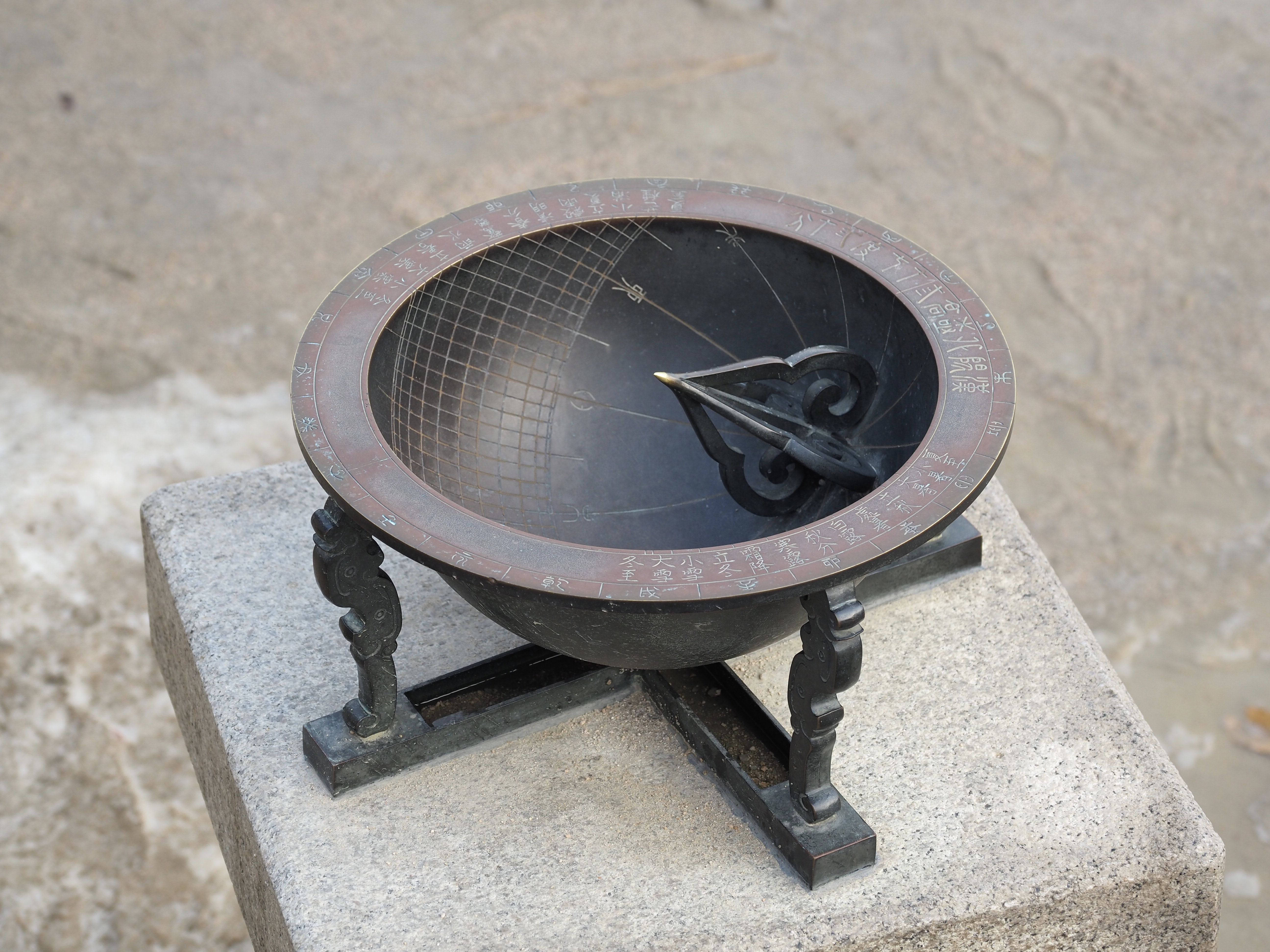 (water fell on the ground)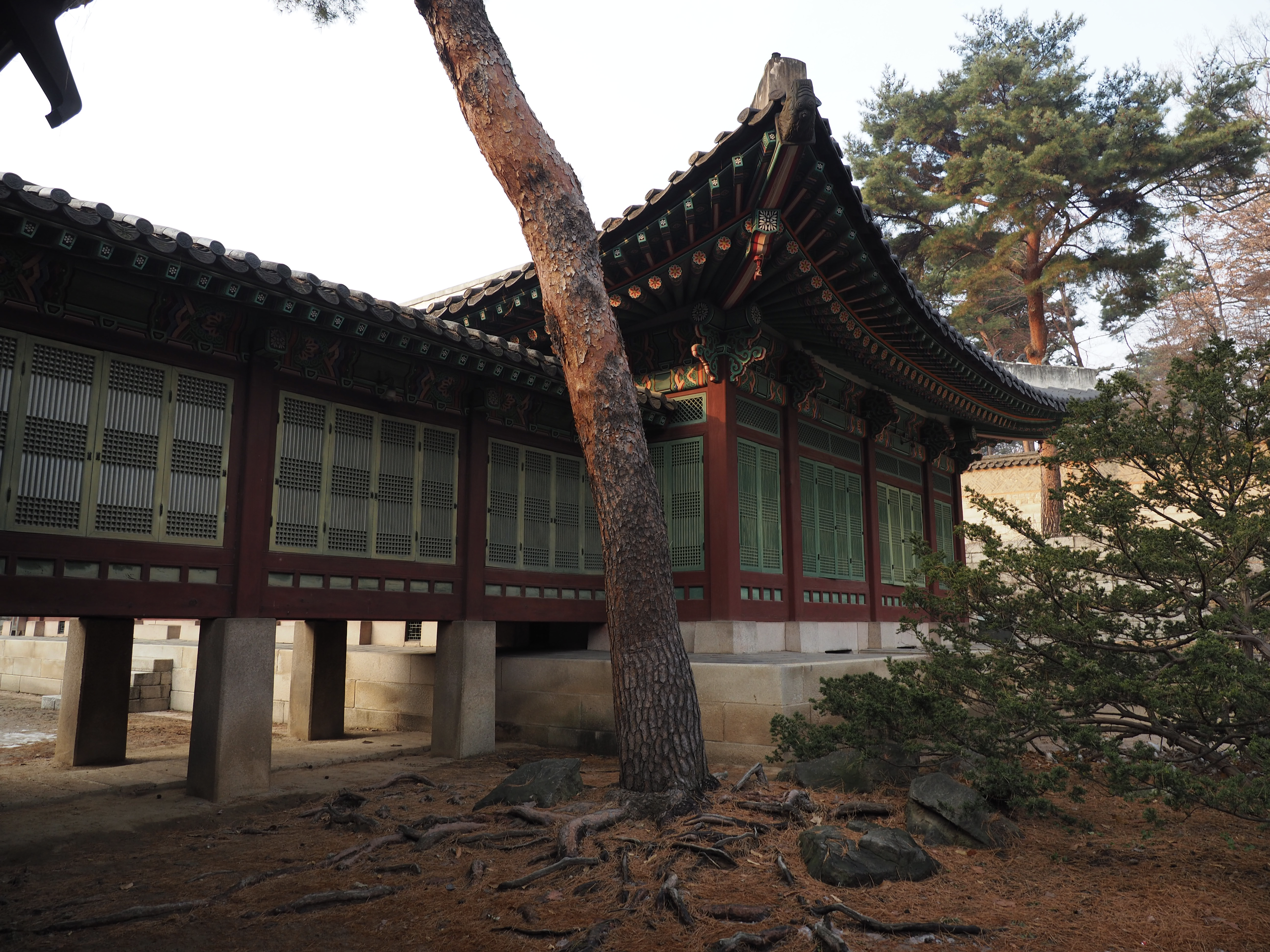 Behind Dae Jo Jeon, there was a gate to the Secret Garden.
PC230368.JPG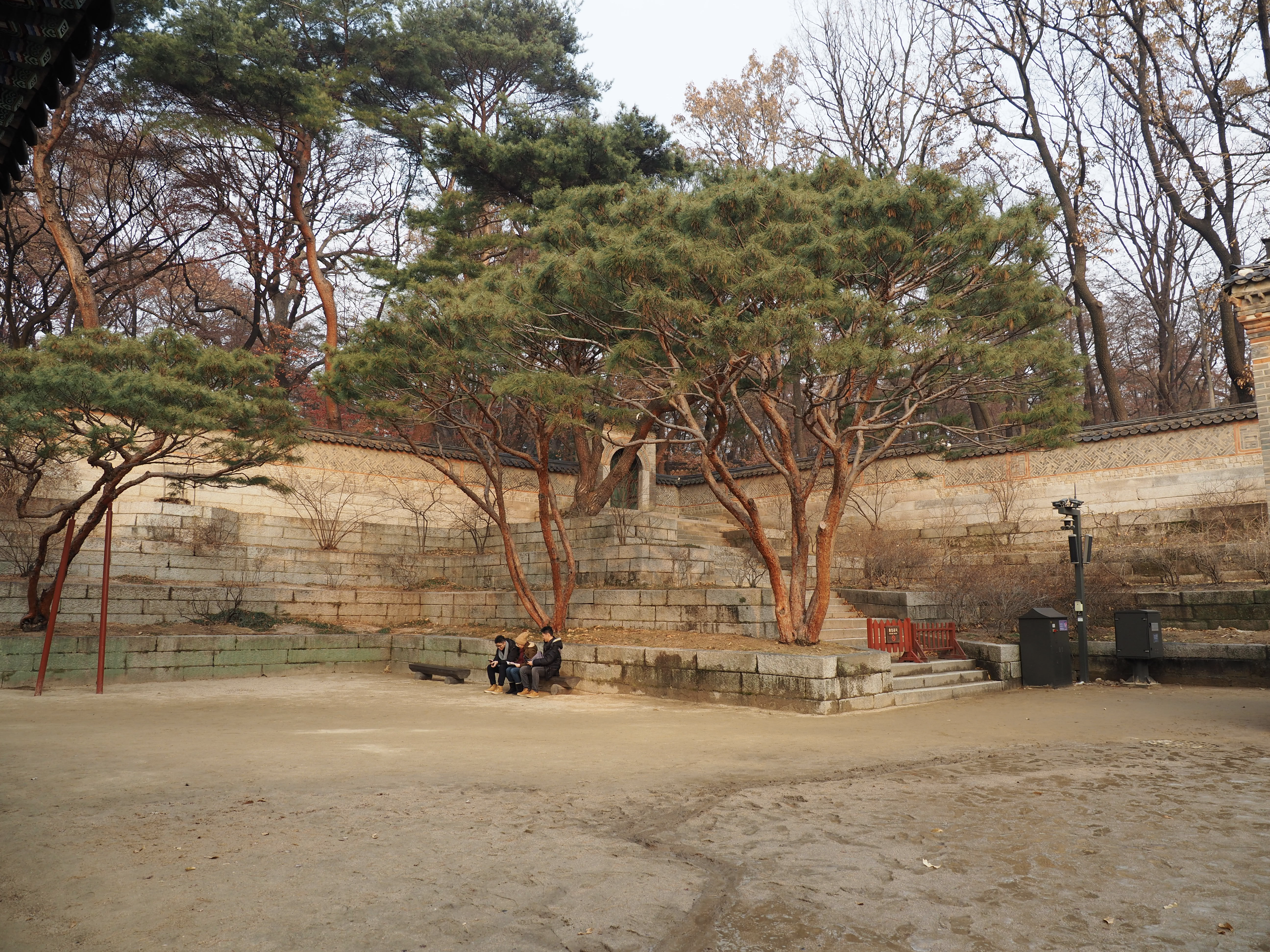 PC230382.JPG
We couldn't enter into the Secret Garden, so we headed for Chang Gyeong Goong.