Take A Trip To The Byeonsan area And The Beauty Of The Entrance Naeso-sa Temple.
Me and my colleagues promised to look around Byeonsan area which was famous for it's geological beauty. Byeonsan was designated as the National geological park. More over, there are several famous Buddhist temples which had more than 1000 thousand years history.
Byeonsan is a part of Jeonranamdo province located in southwest from Seoul.
The transportation to get there was not so convenient.
So me and my colleagues had planed to drop by this area for a long time.
In this travel, our first interest was looking around Buddhist temples in this area.
As you know, I have posted on Buddhist traditional temple for a while.
The reason why we planed to visit Buddhist temple in this area was those temples had had some historical meaning.
Most of old temples were built in Baekje Dynasty and destroyed in Japanese invasion in Choson dynasty during 1592 - 1598.
Destroyed temples had been rebuilt after the war.
I'd like to introduce you Naeso-sa temple at first.
I had heard the beauty of Naeso-sa, especially the entrance road was famous for its romantic atmosphere.
As soon as we arrived at Naeso-sa temple, the old tree waited for us, it was more than 600 years old.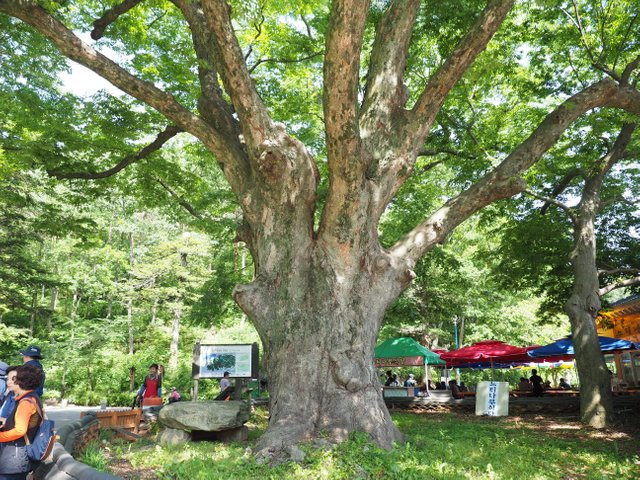 People we met at the temple explained there were lots of old trees and the road to the entrance was so amazing.
There was a stone table in front of the old tree. .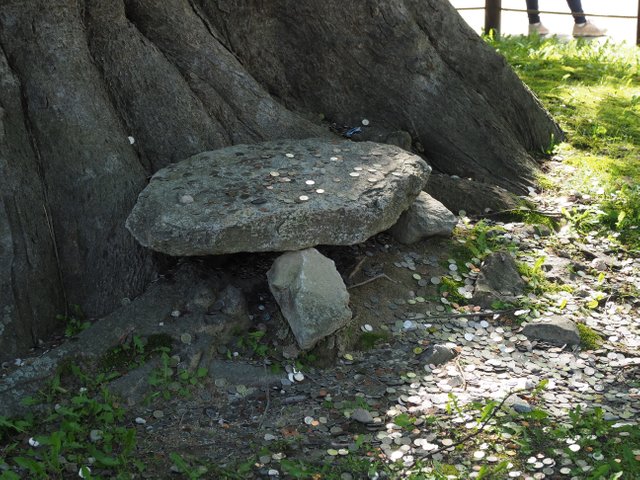 The resident people is said to hold a long traditional ceremony every year for the memory of this old tree
The road was about 0.5 mile distance from the entrance gate of one pillar structure to the main building of this temple.
This one pillar column gate had a very specific structure of the roof.
The roof was sustained with only one column of the pillar, so the structure of sustaining the weight was very special.
Below is the image of the structure for sustaining the roof.
All weight was converged into the one point.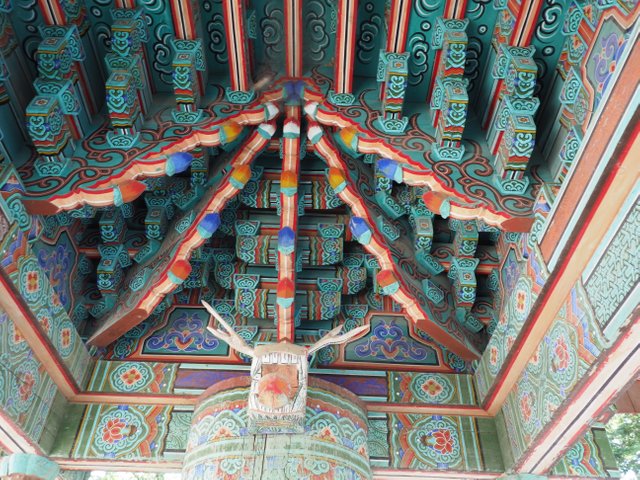 The road was covered with the shadows of lots of fir trees.
The green colors of fir trees were so soft and made me peaceful.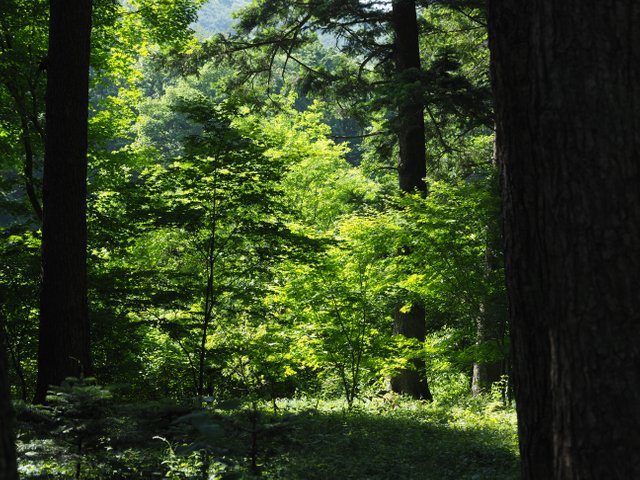 And finally when we arrived at the main gate, we could see the temples through the main gate.
Naeso-sa was surrounded by the green mountains of the early summer.
There were some old trees in the temple ground and those trees witnessed the history of the temple.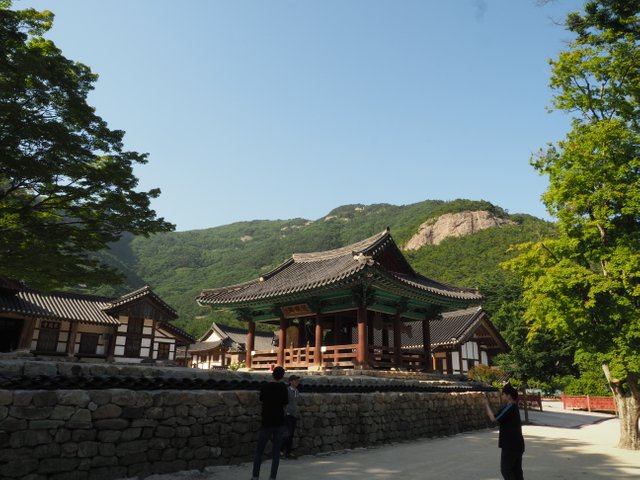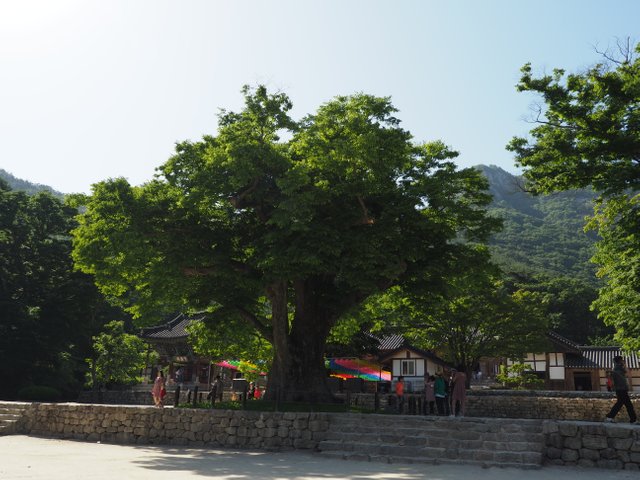 Let's look around more in detail about Naeso-sa temple in next posting.