Cheomseongdae looked so nice. I had walked around Cheomseongdae for several hours. It would be a usual relic for some body, but it was really something to me.
It is not easy for me to explain the reason why I felt like that. But something strange power seemed to pull me to Cheomseongdae.
In fact, it was 3rd time to visit Gyeongju this year.
First time when I visited Gyeongju was too cold to enjoy traveling. After all I left Gyeongju next day.
I made a mistake at 2nd visit. I didn't bring Camera battery Charger as I had done same mistake as in Ganggyeong. As batteries out of power, I could not help returning back home. I had nothing to do.
At second time, I did take photos of night view of Cheomseongdae.
As you can see below, the lighting was excellent for taking photos.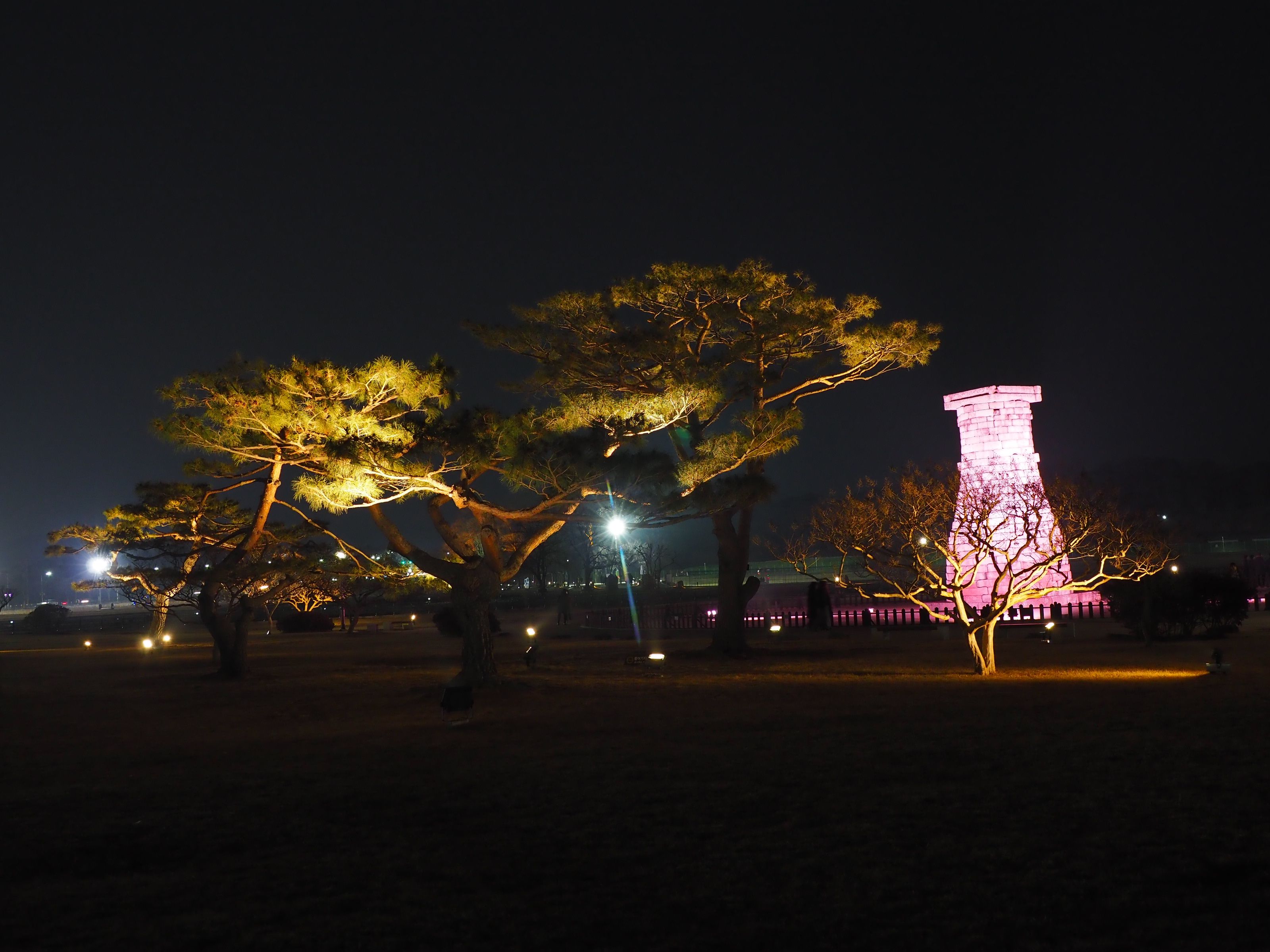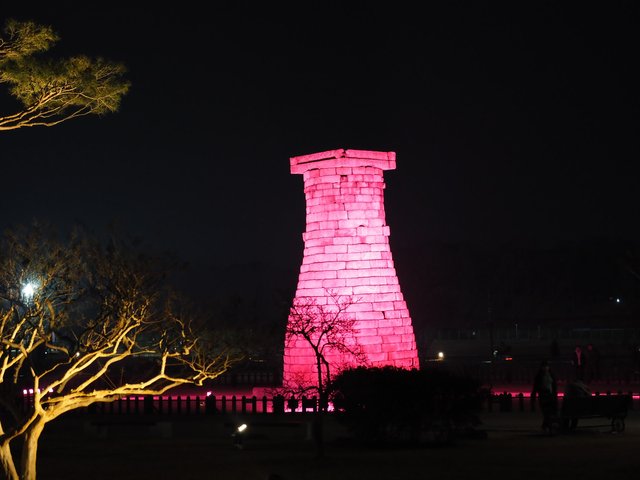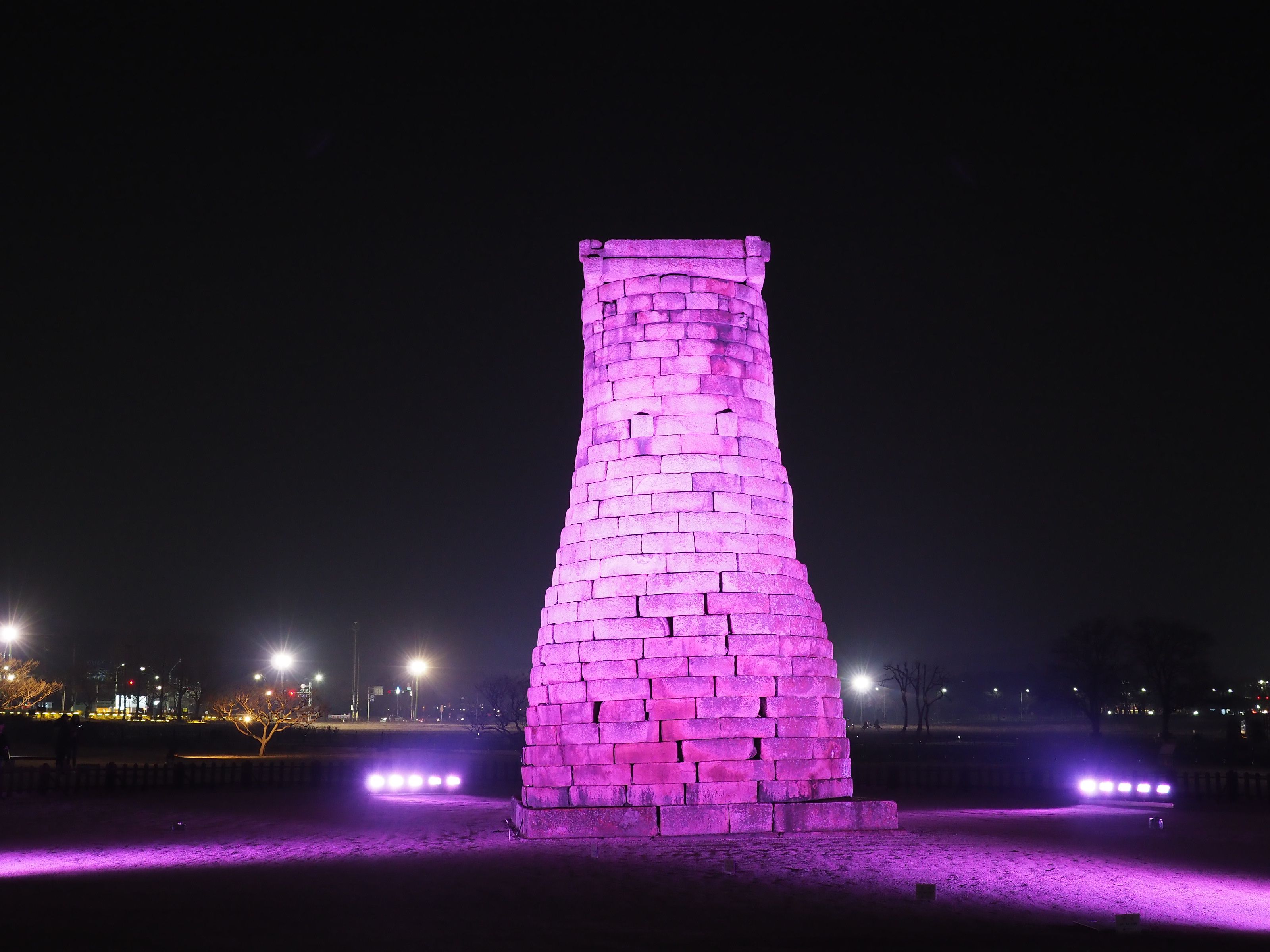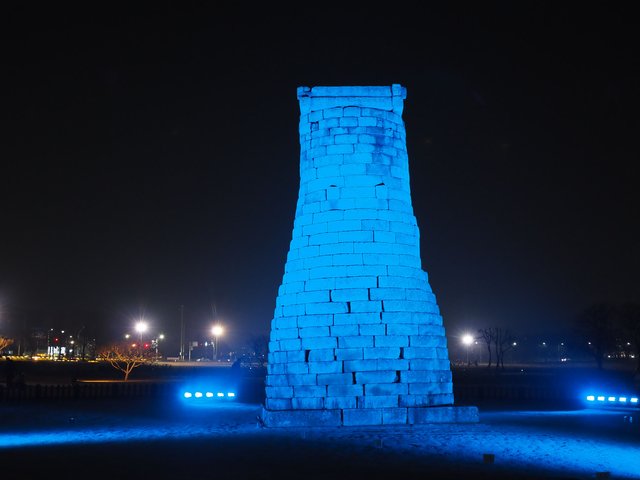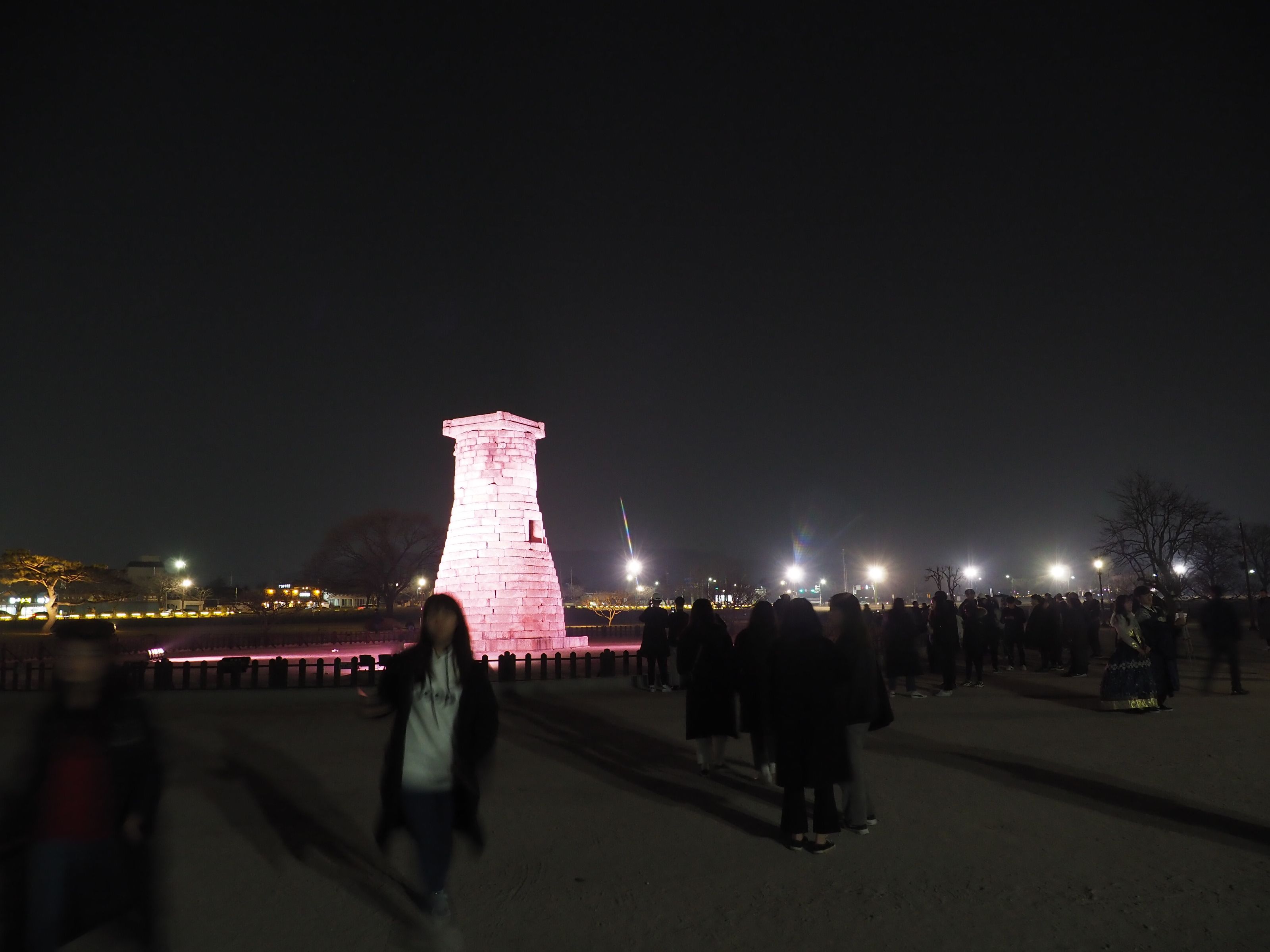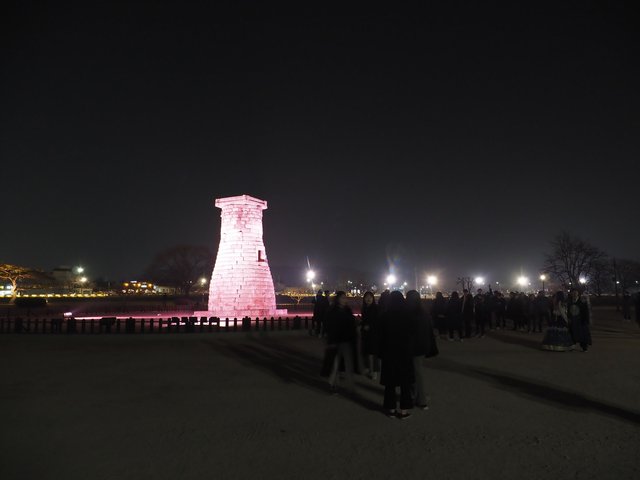 But I felt something insufficient.
Finally at 3rd tour, I could fill what I want in the photos of Cheomseongdae.
I bought one more battery and battery charger.
I was walking around Cheomsengdae in my last tour.
It was getting darker.
Suddenly some photographer asked me the way to the downtown.
I showed him the way to the downtown.
H told me that he took a nice photo of the reflection of Cheomseongdae.
He indicated me a small puddle near Cheomseongdae.
It was strange where this puddle came from.
Anyway I could take more shots using reflections of puddle.
Below are the results.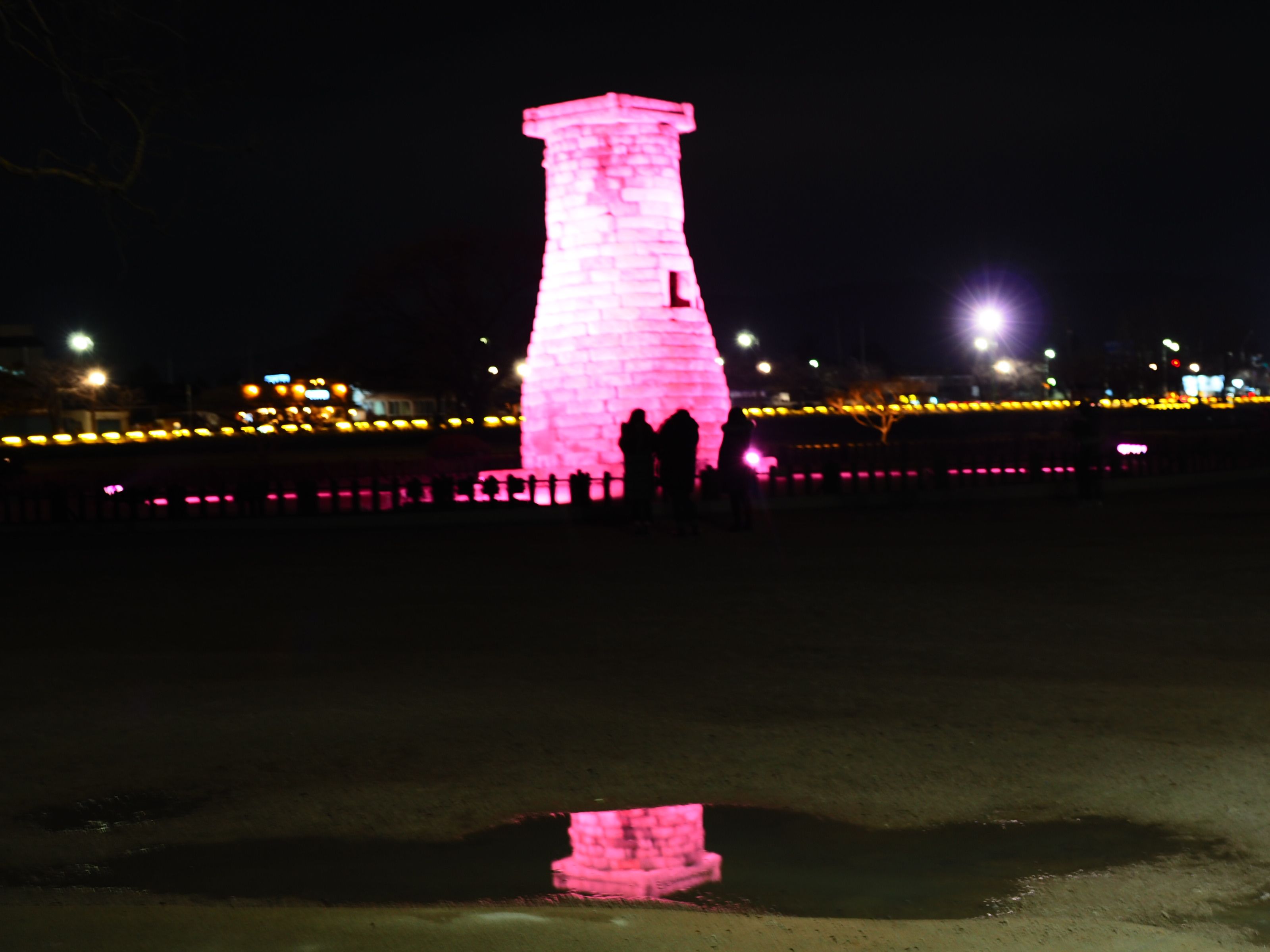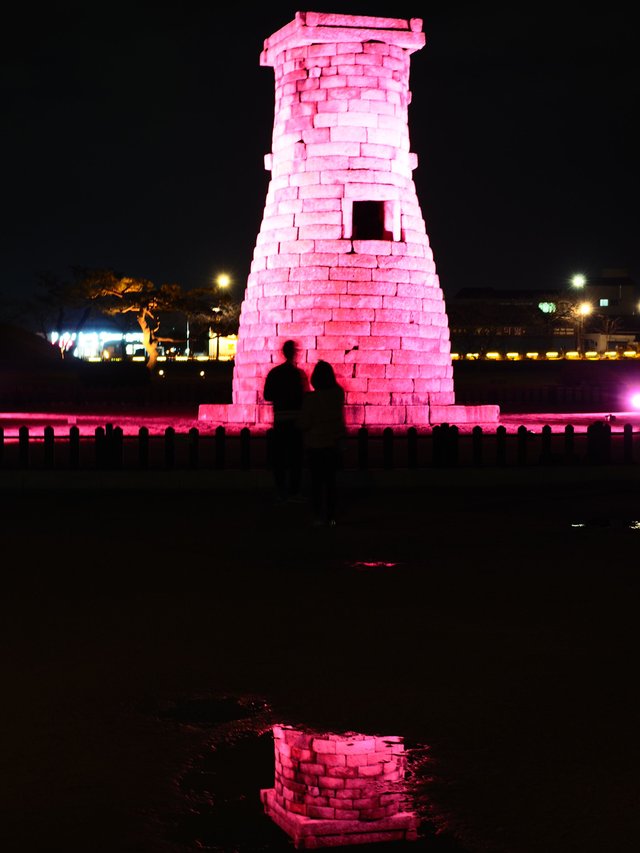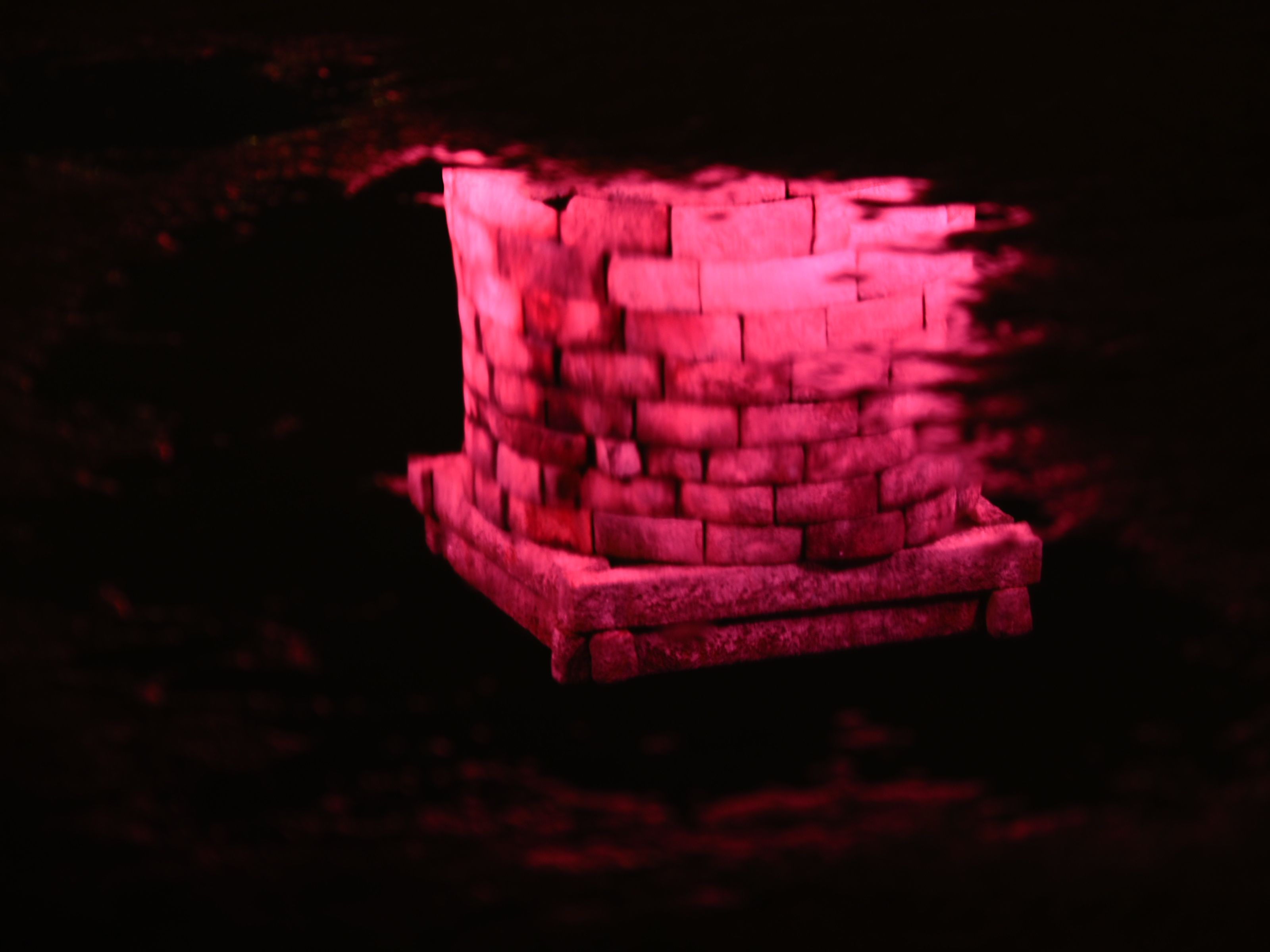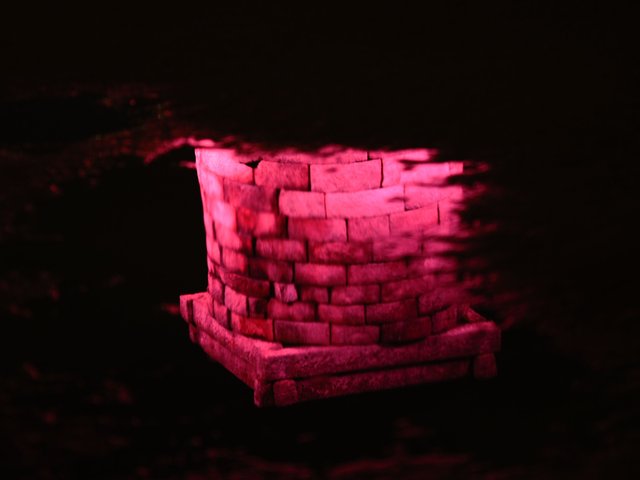 I didn't bring tripod, focus was not clear
What do you think on the night view of Cheomseogdae ?
There were lots of people enjoying the night view there.
Thank you for reading.