Mt. Yudalsan in Mockpo city. Exceptional Beauty.
You can see Mt.Yudalsan from any direction in Mockpo city. It means that Mt. Yudalsan is the representative in Mockpo. Mockpo city without Mt. Youdal is hardly to imagine.
It was 37 years ago when I first had climbed Mt. Yudal. It was hot summer, so I remembered I sweated so much. It was not easy to climb Mt.Yudal in hot summer. In my memory, I felt really awesome when I stood at the summit of Mt. Yudalsan.
With remembering on climbing Mt. Yudalsan, I was walking slowly to the summit. I was getting old and I don't have that much strength as of my young age.
I walked along the road, and arrived at the intermediate height of Mt. Yudalsan. So many thing was changed in comparing to the past. When I climbed at first, there was no road to the intermediate point. I needed to climb from the bottom one step by one step.
In this time, I could get the middle part of the mountain with easy thanks to the help of the road.
But this convenient approach made me inconvenient, I expected the steep steps and difficult way to the summit. I'd like to recall my reminiscence of my young age. But they confiscated my memory of jewelry.
Anyway I stood in front of magnificent rocks in the name of Nojeockbong. The reason why Mt.Yudal have been famous was it was a mountain of the rocks. In Korea, there are two kinds of mountains, one is a mountain of the soil, the other is a mountain of the rocks.
Mt. Yudalsan is a mountain of the rocks. In mountain of the rocks, you could enjoy the beautiful scenery which you could look at the scenes in traditional Korean paints of SanSoohwa (mountain and water painting). I'd like to introduce on the traditional paintings sometimes.
Even in Korea, it is not easy to enjoy the scenery of the rock mountain. In Mockpo, you can look at the rocks very closely in your eyes, and you can walk on the rocks with easy.
At first I took the pics of Nojeokbong peak.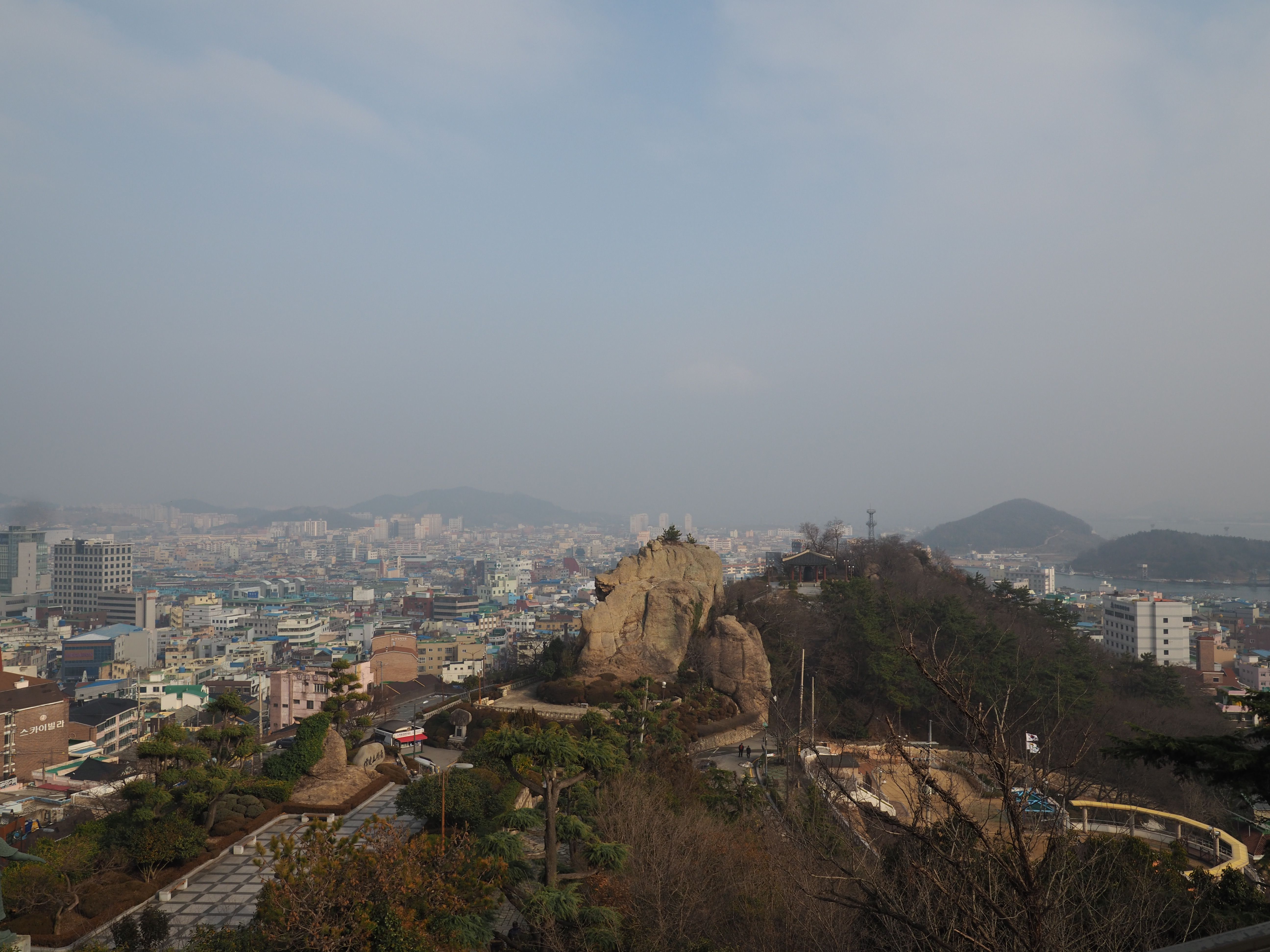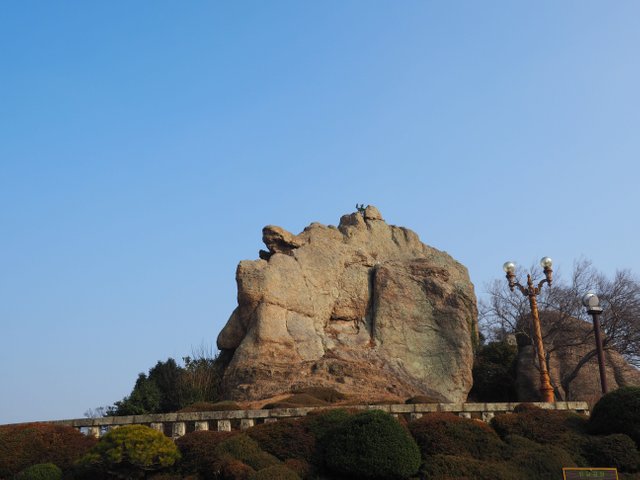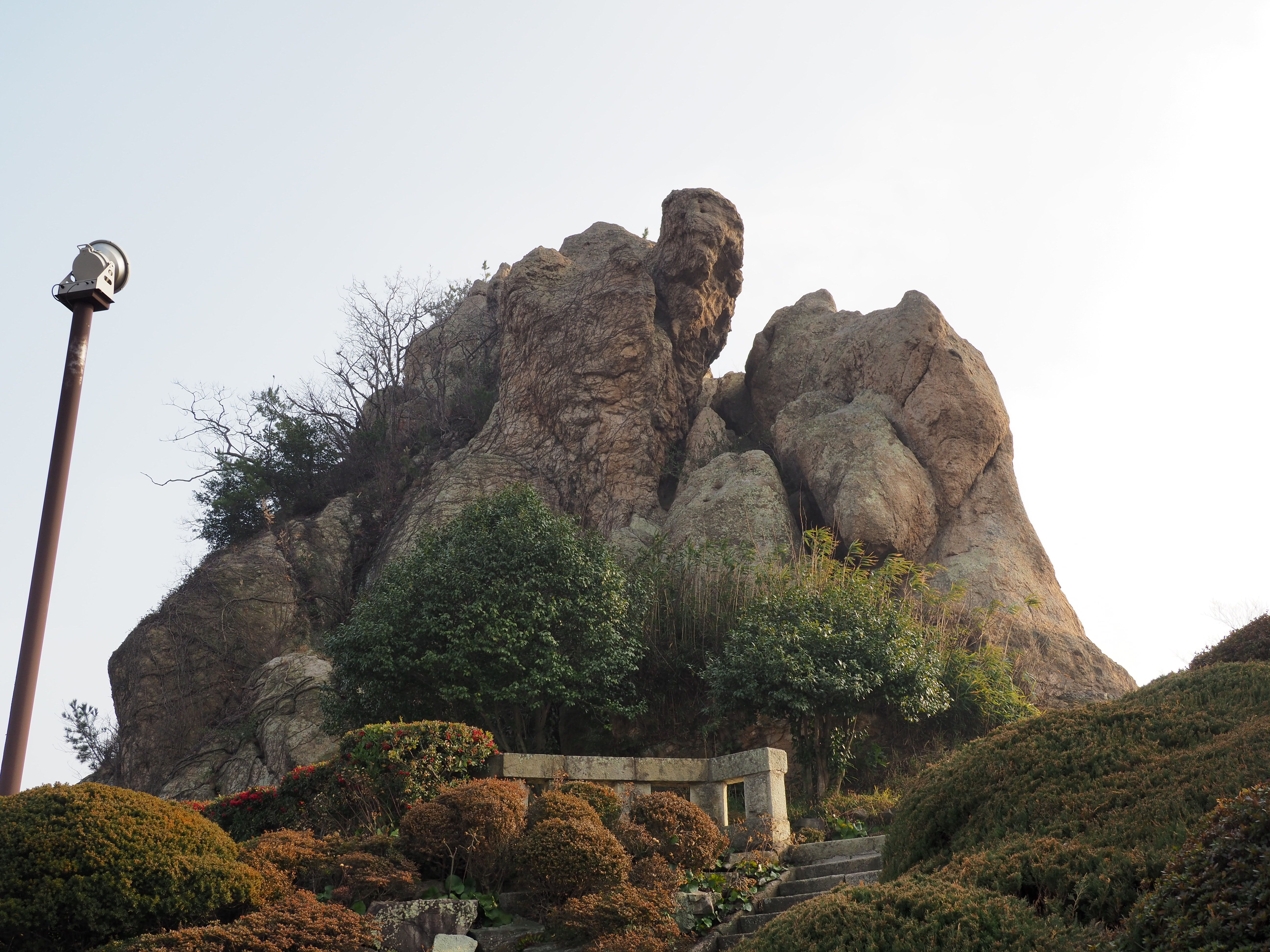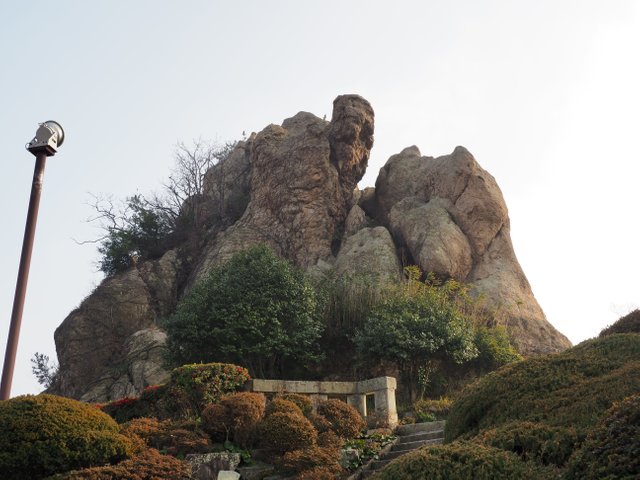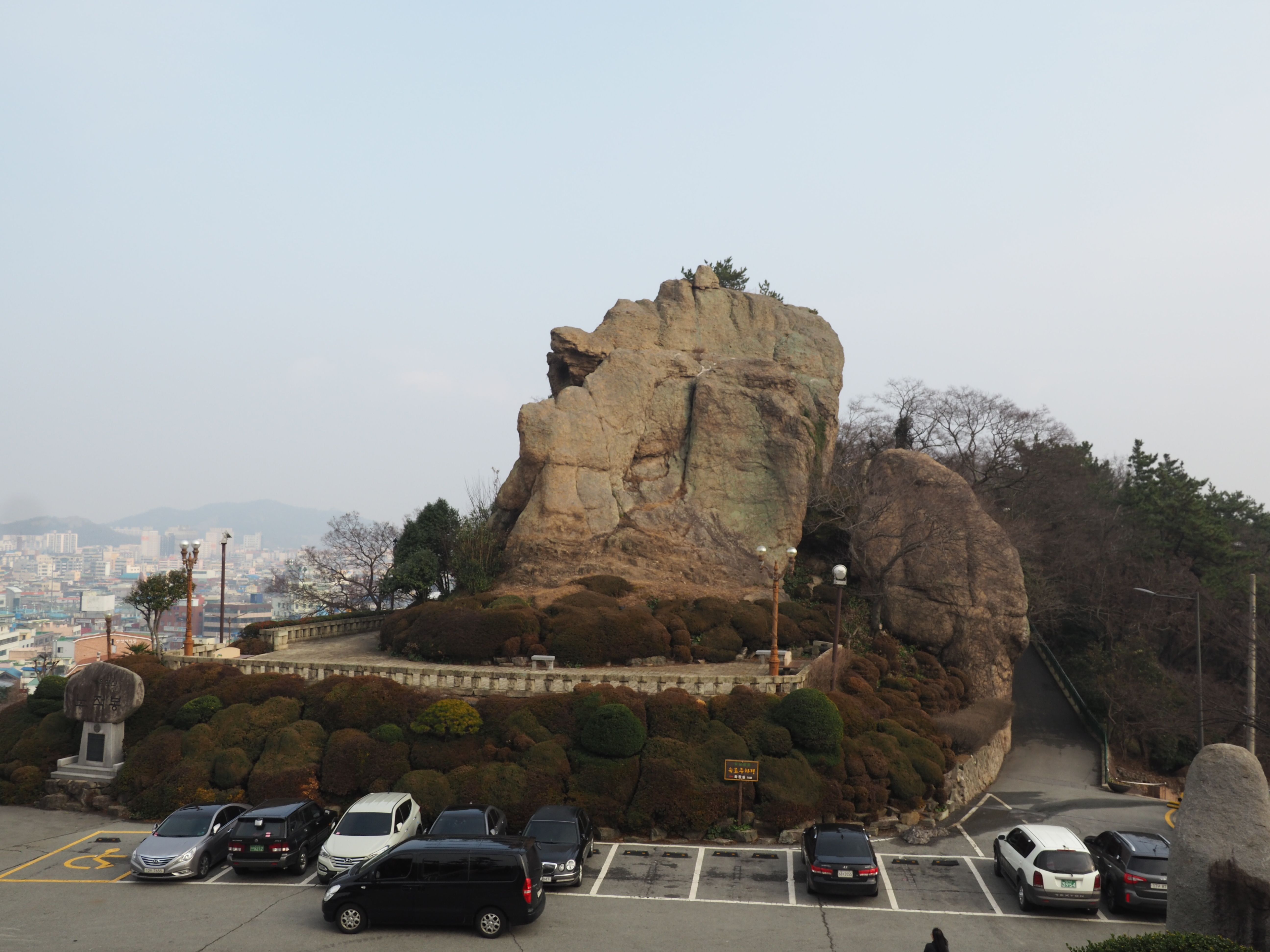 Wide angle lens was needed to take a whole rock
And finally I entered into Mt. Yudalsan. I could see lots of pavilions which were build on the peak of the rocks. Since olden times, Koeans have loved to build the pavilions in the beautiful place.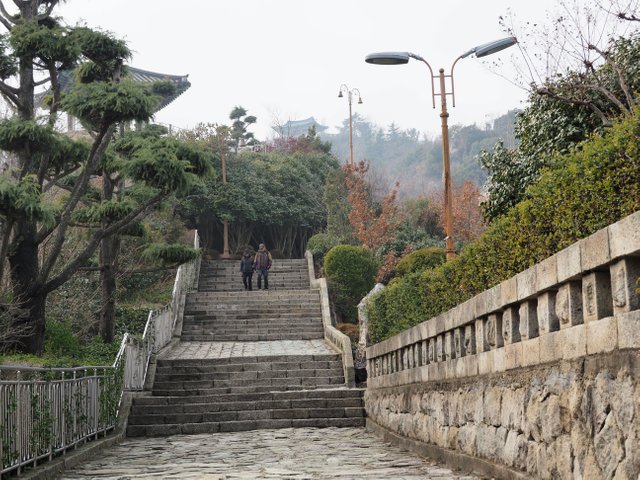 So there were lots of pavilions in Mt, Yudalsan.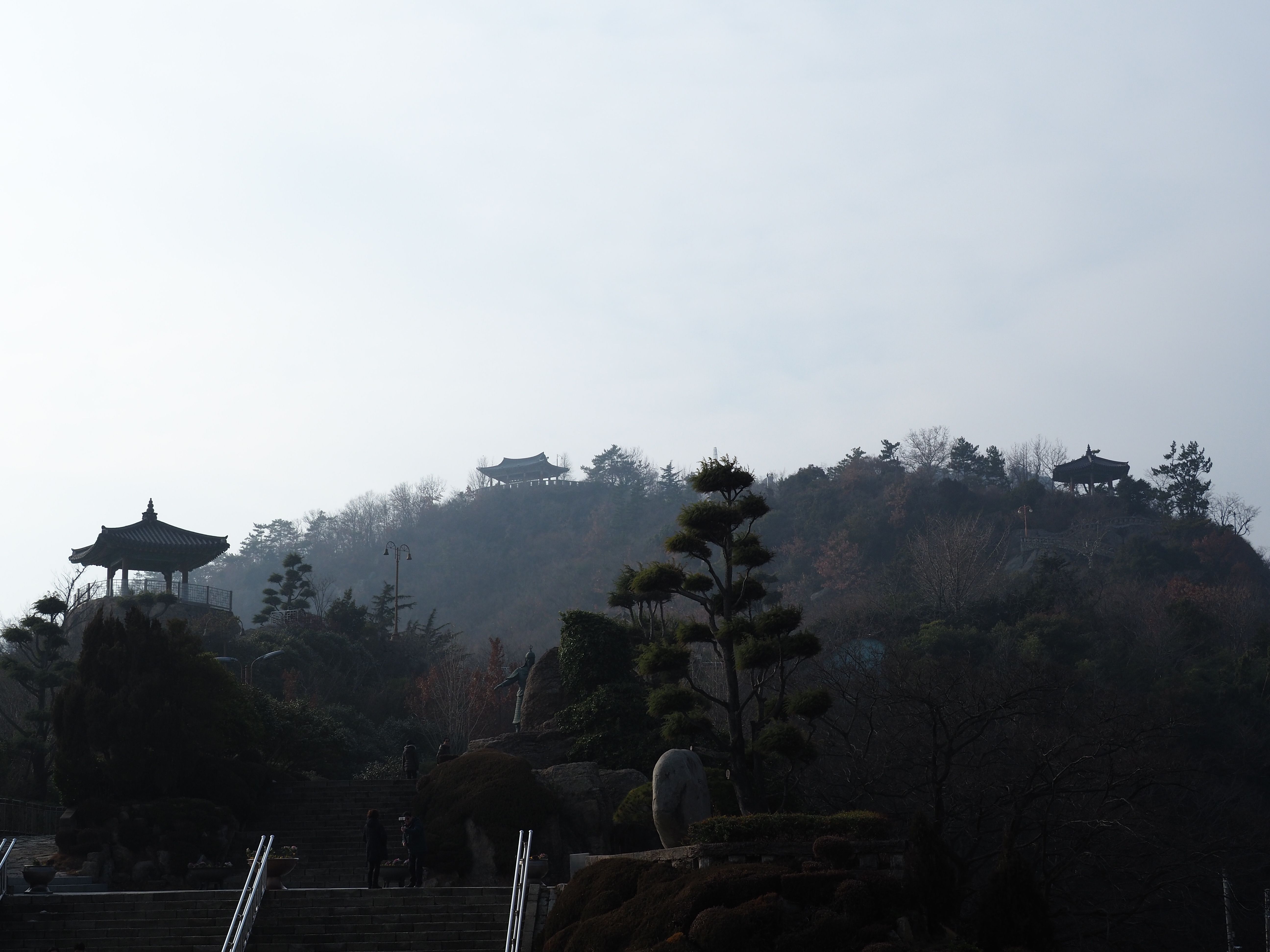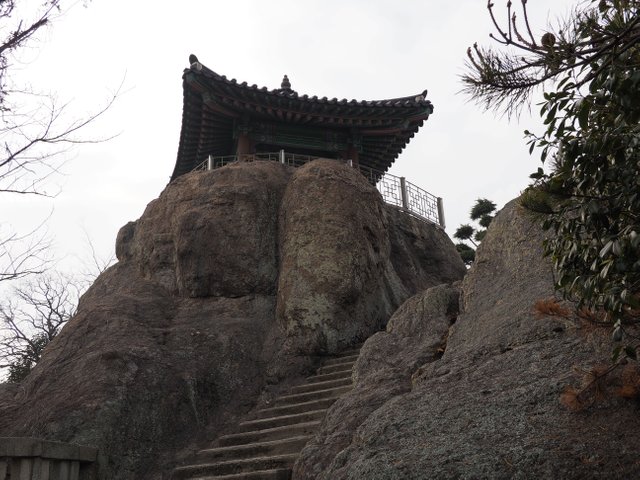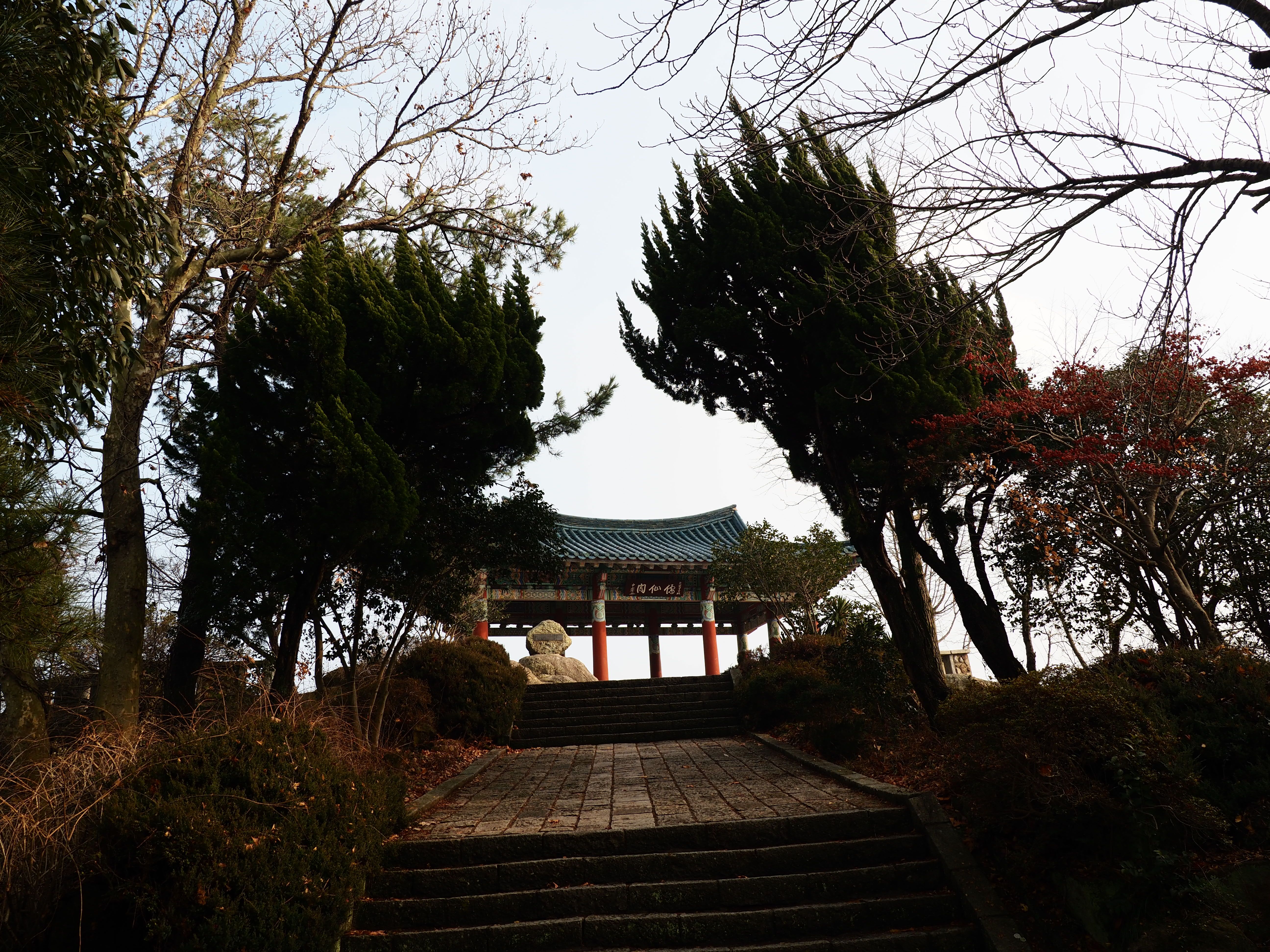 Thank you for reading
Posting on the rocks and the scenery from the mountain need to be continued in next time.
Scenery of Mt. Yudalsan was exceptionally beautiful and I have something to accuse of against the local governments.