Diving At The "Vision of Guadalupe" in Acapulco, Mexico!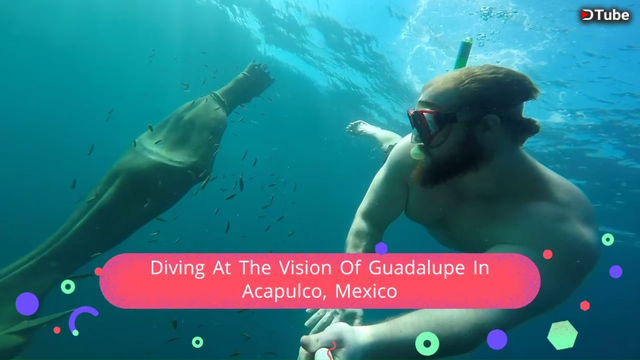 ---
This is actually one of the very first videos I took on my very first GoPro!
At Anarchapulco 2016, we went on a snorkeling adventure in the main Acapulco Bay. Locals pitched us on the experience and took us out on their boat for a couple pesos.
The V logo on our shirts is for Follow My Vote, an open source blockchain voting project we founded.
I made the best of some pretty poor footage! LOL I hope you enjoy the video! And if you are ever in Acapulco (highly recommended and safe area) ask someone to take you diving at the Vision of Guadalupe! (also called the Virgin of Guadalupe and Our Lady of Guadalupe)
Watch this video on YouTube:

Music via NoCopyrightSounds: http://bit.ly/2HkRM35
About @slickwilly
Hi there, I'm Will. First and foremost I am an entrepreneur and voluntaryist. I aspire to help build a more free world, one that we all want to live in. Some of my biggest passions include cryptocurrencies, marketing, finance, cannabis, traveling, bodybuilding, snowboarding, motorcycles, and Subarus. All pictures and videos are my own unless otherwise stated. Pictures taken with a Note 8, GoPro Hero 4, and DJI Spark. I release everything under CC0.
Website: http://www.williamjohnsonlong.com/
Steemit: https://www.steemit.com/@slickwilly
DTube: