I know there are hundreds of recommendations for good food in Dublin, but I went to this amazing place and I loved it so much that I had to write about it. There is this little place called The Mongolian Barbecue. I loved the place.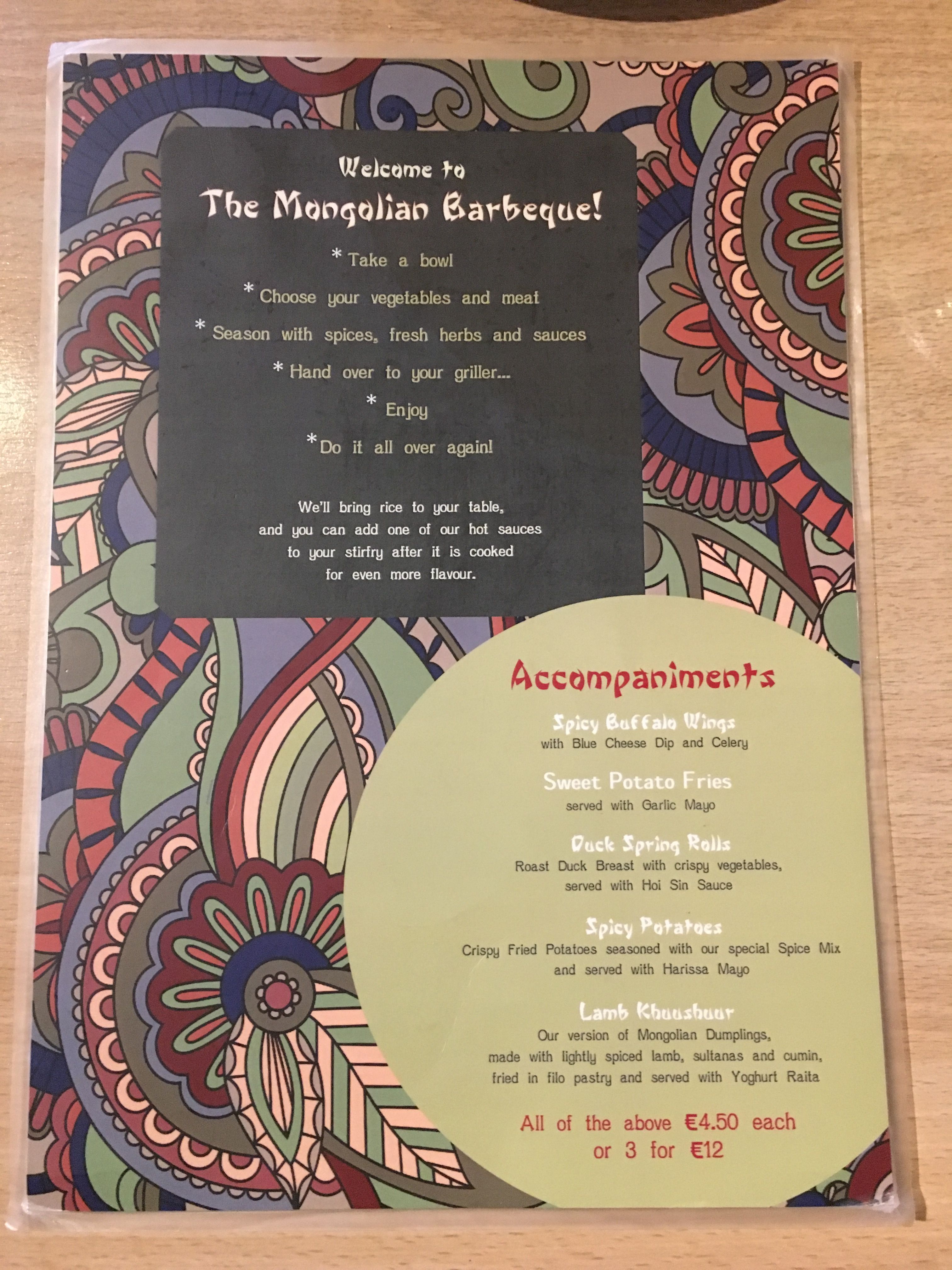 First of all, it is all you can eat and guys, you need to try everything there so please go there with a big appetite. There is a large variety of meat and seafood. If you are a vegan or a vegetarian though, this might not be an ideal place for you. Sorry.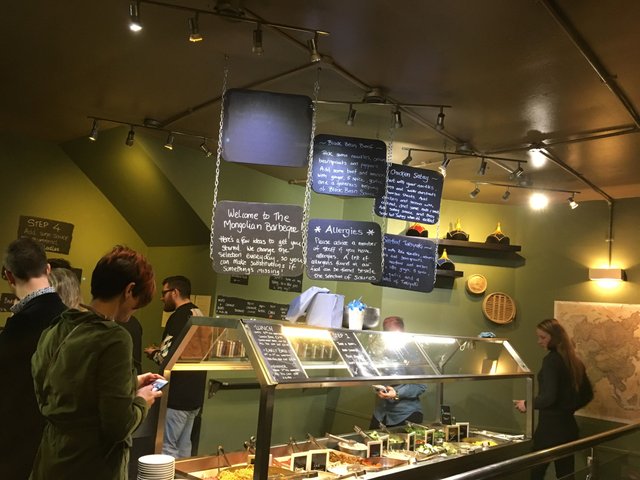 The ingredients change everyday so you might get different food than we did, but there is seriously a lot to choose from. They have a separate spice bar where you can choose your own spice and also a separate sauce bar. So, go crazy with different spices and sauces.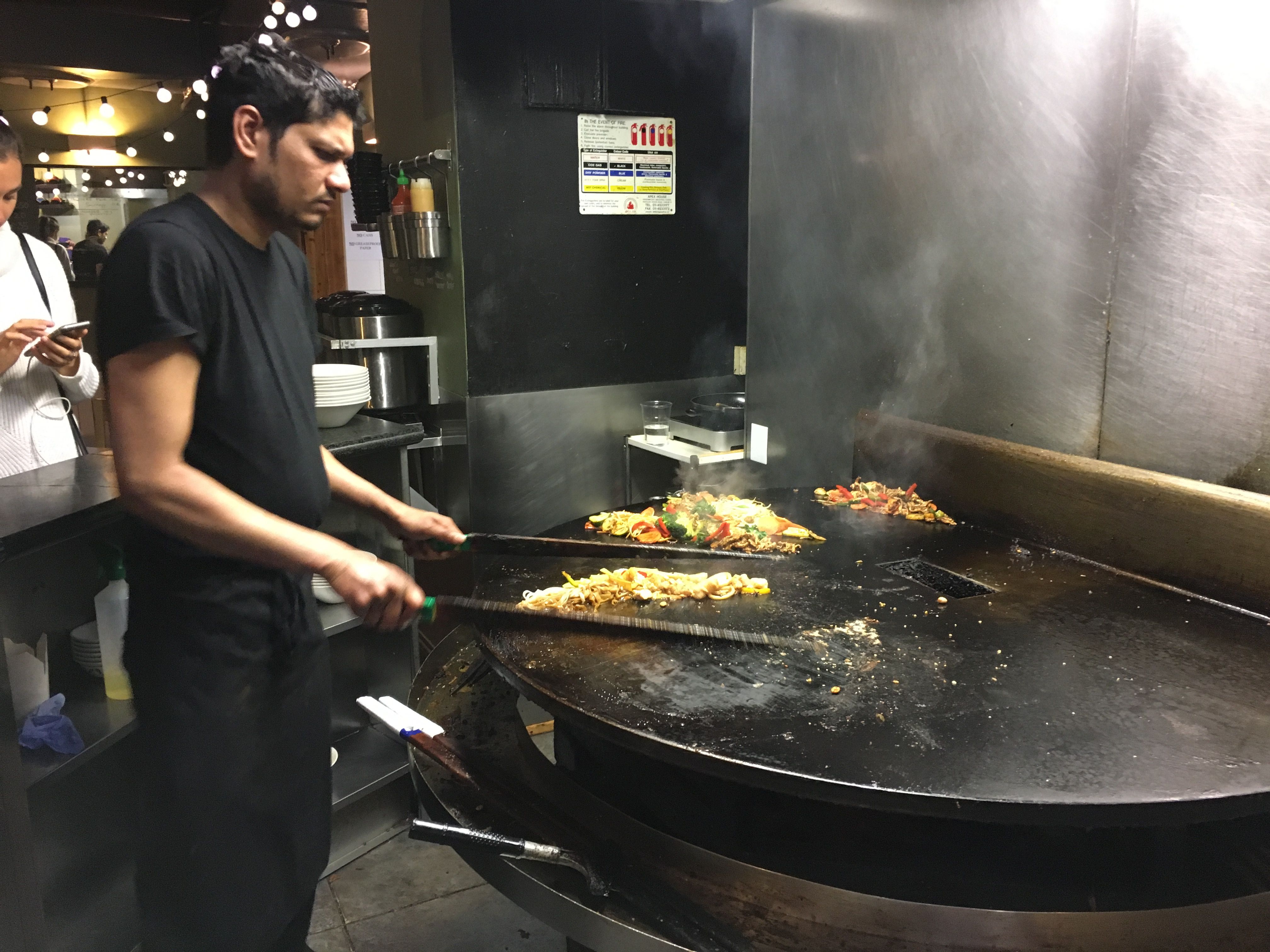 What is really cool is this guy who actually grills your food for you. It s like a grill bar where you stand it line and and your food gets sizzled on the scorching pan. It is quite cool to experience that. And also, if you are an early bird like me and you prefer to have dinner before 7, you are in for a treat here as the prices are way cheaper for early birds like me. And seriously given how expensive Dublin is, this place is great for amazing food at very reasonable price. 
So if you ever find yourself craving some good meaty food, do go to the Mongolian barbecue guys. Enjoy!!!