تخت جمشید Takht-e Jamshid (Persian)
Gate of All Nations
Ruins of the Gate of All Nations, Persepolis.
Persepolis is located in IranPersepolis
Shown within Iran
Builder Darius I, Xerxes I and Artaxerxes I
Material Limestone, mud-brick, cedar wood
Founded 6th century BC
Periods Achaemenid Empire
Cultures Persian
Events Nowruz, The 2,500 Year Celebration of the Persian Empire
Site notes
Condition in ruins
Management Cultural Heritage, Handicrafts and Tourism Organization of Iran
Public access open
Architecture
Architectural styles Achaemenid
UNESCO World Heritage Site
Official name Persepolis
Type Cultural
Criteria i, iii, vi
Designated 1979 (3rd session)
Reference no. 114
State Party Iran
Region Asia-Pacific
Persepolis was the ceremonial capital of the Achaemenid Empire (ca. 550–330 BCE). It is situated 60 km northeast of the city of Shiraz in Fars Province, Iran. The earliest remains of Persepolis date back to 515 BCE. It exemplifies the Achaemenid style of architecture. UNESCO declared the ruins of Persepolis a World Heritage Site in 1979.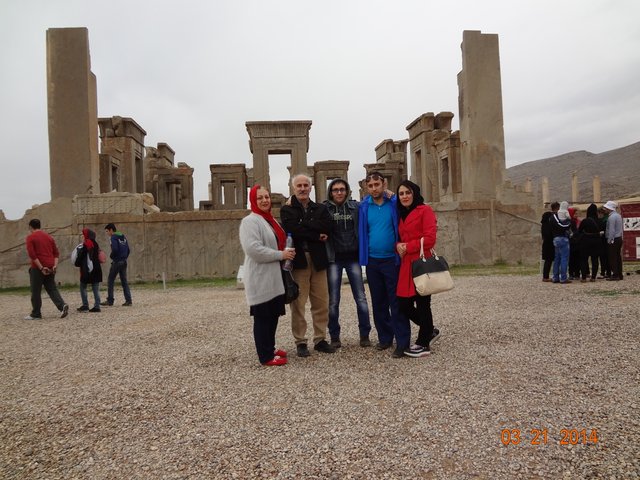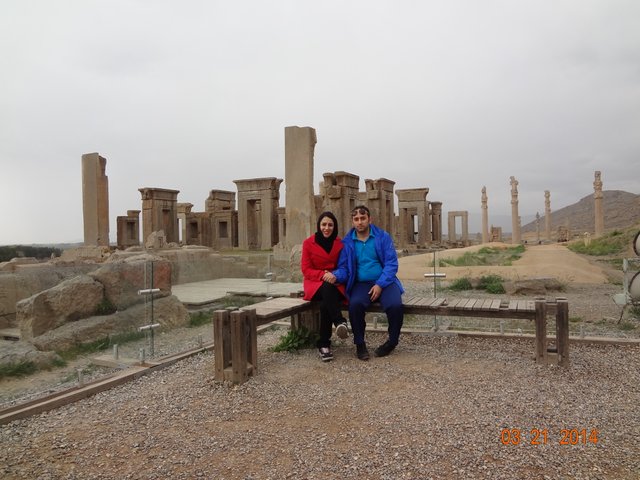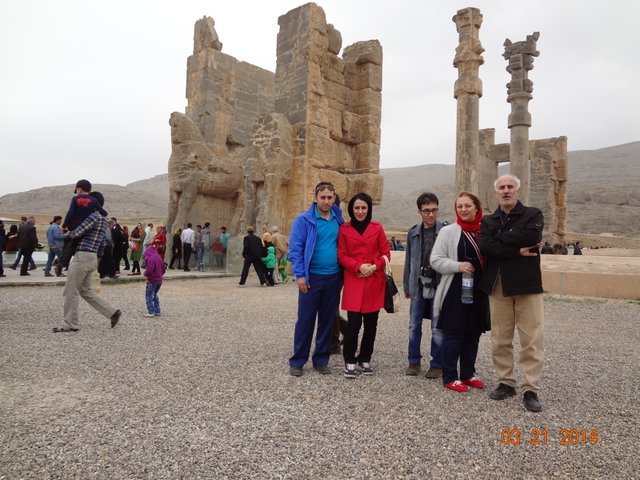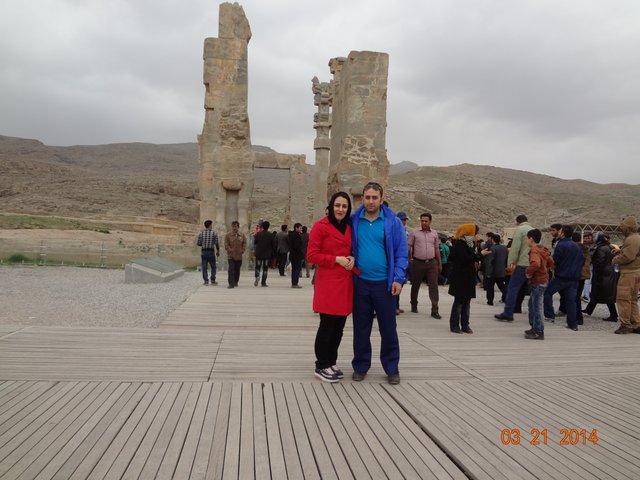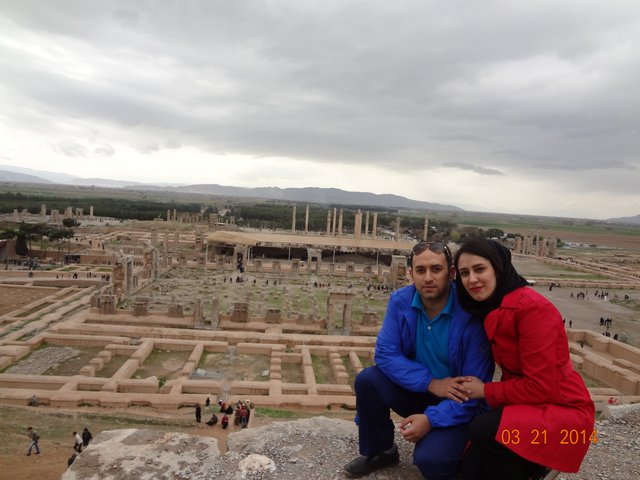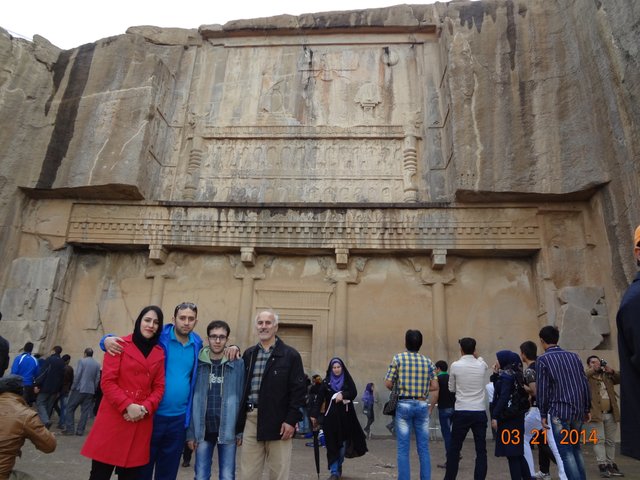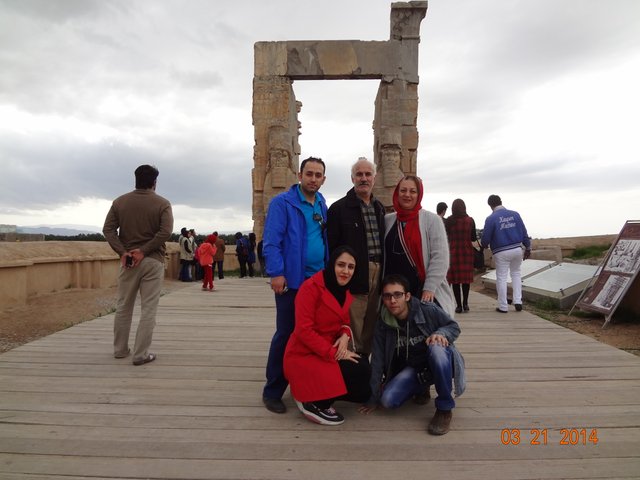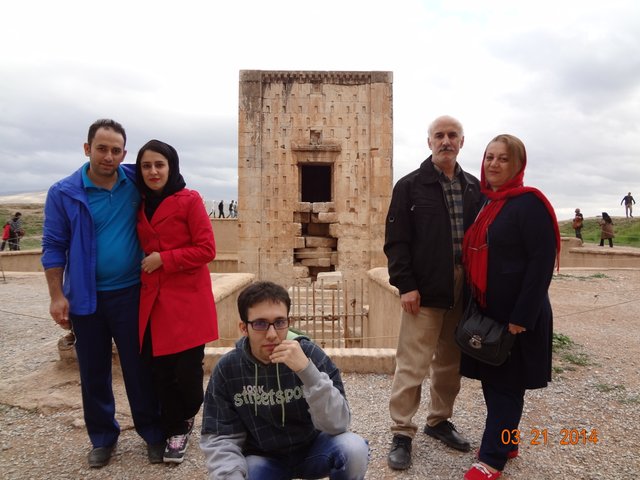 Location
https://www.google.com/maps/place/Persepolis/@29.9354909,52.8896131,17z/data=!4m5!3m4!1s0x3fade35f5cf0ad6d:0x2363ec76997cfee!8m2!3d29.9355235!4d52.8915658?hl=en