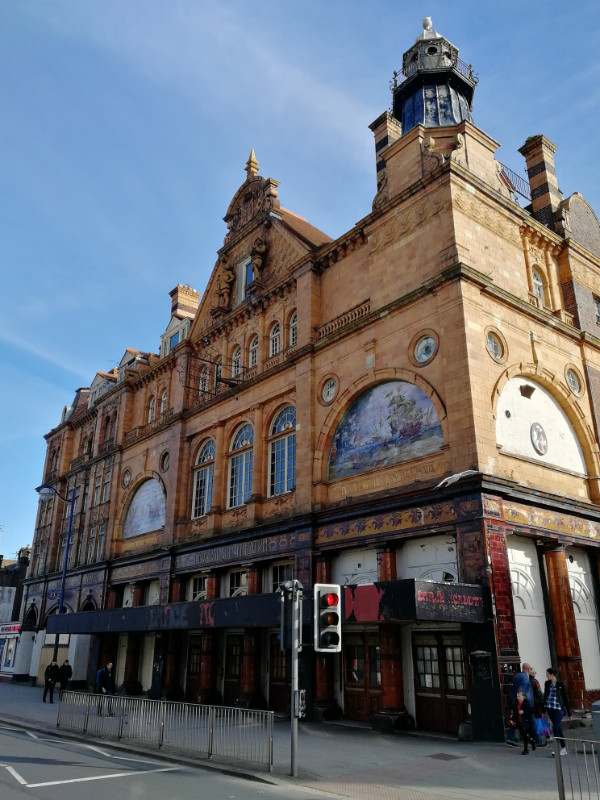 This is an impressive derelict building in Union Street, Plymouth England. Built in 1898 as a music hall, designed by architects Wimperis & Arber. It was damaged by fire and reopened as the New Palace Theatre in 1899.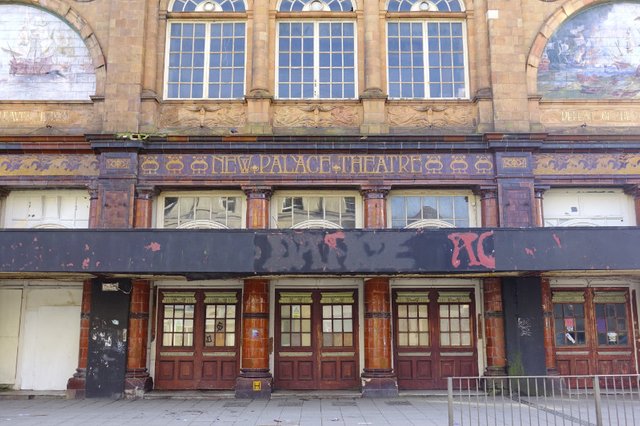 In 1961, it became a bingo hall, like lots of theatres and cinemas in England. It then went back to being the Palace Theatre until 1983, when it had another change of use and became The Academy disco. That later became the Dance Academy, from 1997 until 2006. Class A drugs were found on the premises and it was closed.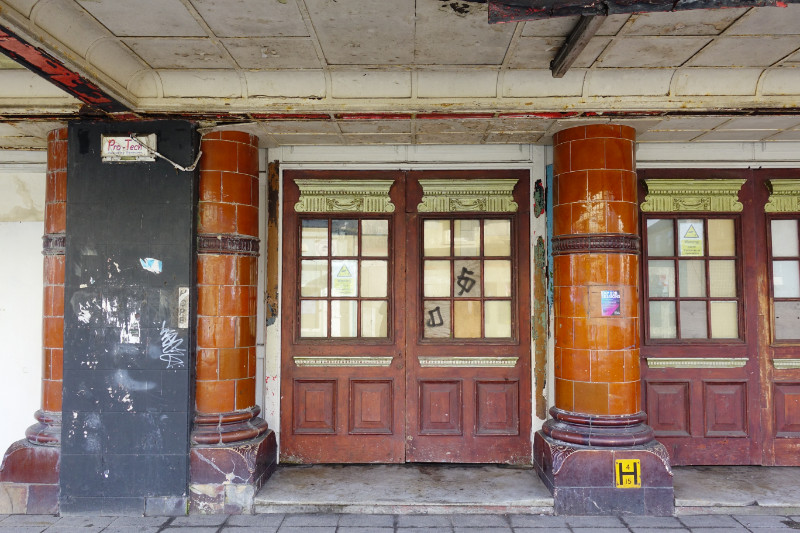 The current owner, Manoucehr Bahmanzadeh was jailed for 9 years in 2008 but his sentence was reduced to 7.5 years in 2012, following an appeal. He has always protested his innocence.
A charity took a lease on the building and began renovations but pulled out and gave the building back to Mr. Bahmanzadeh in 2017. He has since turned down several offers for the building, including one for £1.5 million and has said that he would give it free to the city in exchange for evidence to clear his name.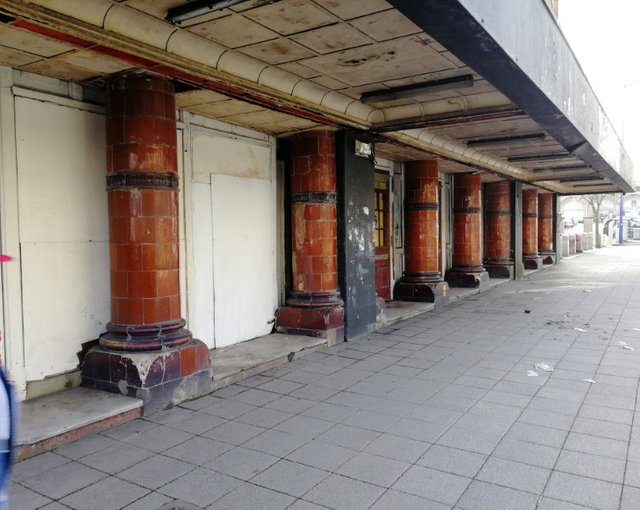 It would probably cost millions to restore it to its former glory. What an incredible history. I hope the building can go back to being owned by the people of the city of Plymouth and that it will be restored. It's such a shame to see an impressive building left derelict and in bad need of restoration. Many of the businesses in the rest of Union street have closed and are derelict. Restoring the theatre would probably have a positive knock on effect.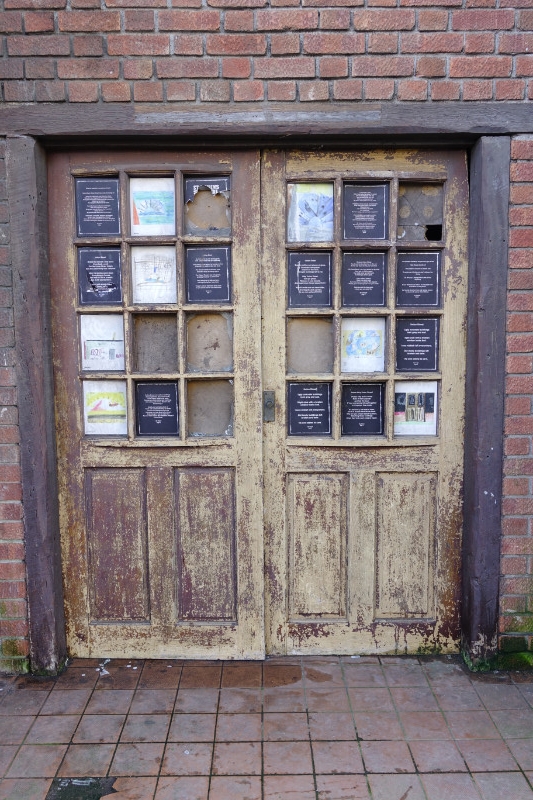 If you like my post, please upvote, resteem and follow me.