---
Hello friends,
Have you ever imagined living in a isolated island in the middle of the Pacific Ocean with your relatives and your friends?

There is an island like that with community of 50 people. It has its' own police station, hospital, cemetery and even school.

It's called Pitcairn Island
---
Some more information about the country:
Pitcairn, Henderson, Ducie and Oeno make a group of 4 islands which is called Pitcairn Islands.
It is British Overseas Territory
Location: South Pacific Ocean
Capital: Adamstown
Population: 50 (2018)
Currency: New Zealand Dollar
Language: English & Pitkern
Area: 47 sq. km
History about the island
Its was uninhabited until 1790 when mutineers of the ship called HMS Bounty discovered the island while they tried to hide from the government. The ship was burned to prevent the ship's detection in what is now called Bounty Bay.
---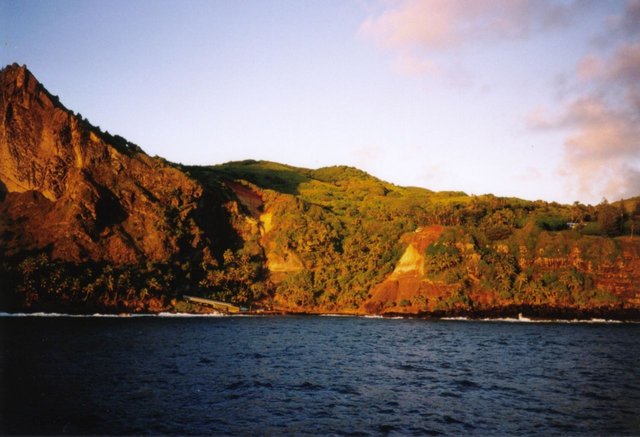 ---
The mutineers remain undetected until 1808 when the sole mutineer was living there called John Adams with Tahitian woman and their children.
The main settlement of the Pitcairn Islands, Adamstown is named for John Adams.
Here's a short video about Pitcairn Island
---
---