Trip to Dyreparken, Kristiansand (biggest zoo in Norway) review/blog
So my familiy bougt a year pass to Dyreparken this year.
Dyreparken is the biggest zoo in Norway and it is also a theme-park and a big water-world.
The location is Kristiansand and the place is a must-see if you travel to the south of Norway.
The park have a lot of shows during the summer. The actors often work from 10 am to 7 pm and have shows all day long. Must be exhausting for them.
They have the following shows:
Kapteian Sabeltann (sabeltooth)
different show every year at 11pm. The park is dark and you sit in a big arena infrot of a big sea. The priate boats come
sailing i to the arena, and they use a lot of fireworks and canons. Its really exiting for both kids and adults.
The show is only on monthy in the highs season (july-august) and is amzing. I will upload a video from it later.

Hakkebakke skogen.
A norwegian childrens-tale about the anmals in the forrest. A little mouse escape from the bad fox that is not that bad.
And all the animals in the forrest meet up to celbrate the old bears birthday and comes to agree that they have to by nice to each other. The show is set on a train the drives around for almost one hour where you see the show and the charcters interferes with the audience.

Kardemommeby.
A really nice childrens-tale where the habitants of Kardemommeby have to deal with some robbers and make new rules for the village. They come to agree that they have to be nice with each other and only do thing to others that you would
like them to do with you. The show is set in the village.

Sirkus Jesper
A cirkus based on all the above stoies. I have not seen this one yet so a review will come later.

They also have alot of animals. One day in this park is not even cose to what you need to see everything. If you want to see all shows and animals i woud recomment three days. You can live in Abra Havn, a pirate city where you live as a pirate. The pirates wake you up and the take you on the boat to find some gold and fight with " The duke of Gral`s" pirate boat. And they take you to a pirate breakfast where the kids get to fight with their forks and eat "rat-tail-soup" Its really hilarious.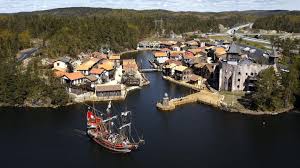 (yes this whole area is hotel, with a pirate school, pirate-appertemnets and a big tresure-hunt)
One section in the park is aso dedicated to sabeltooth and all vistiors can trave with his boat where they meet another pirate boat and they have a fight on the sea.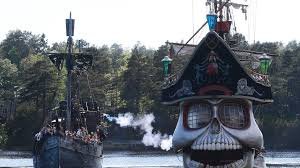 My kids love it and we will go back tomorrow. I will post some videos here and there!
Here are some of my pirvate family photos:
(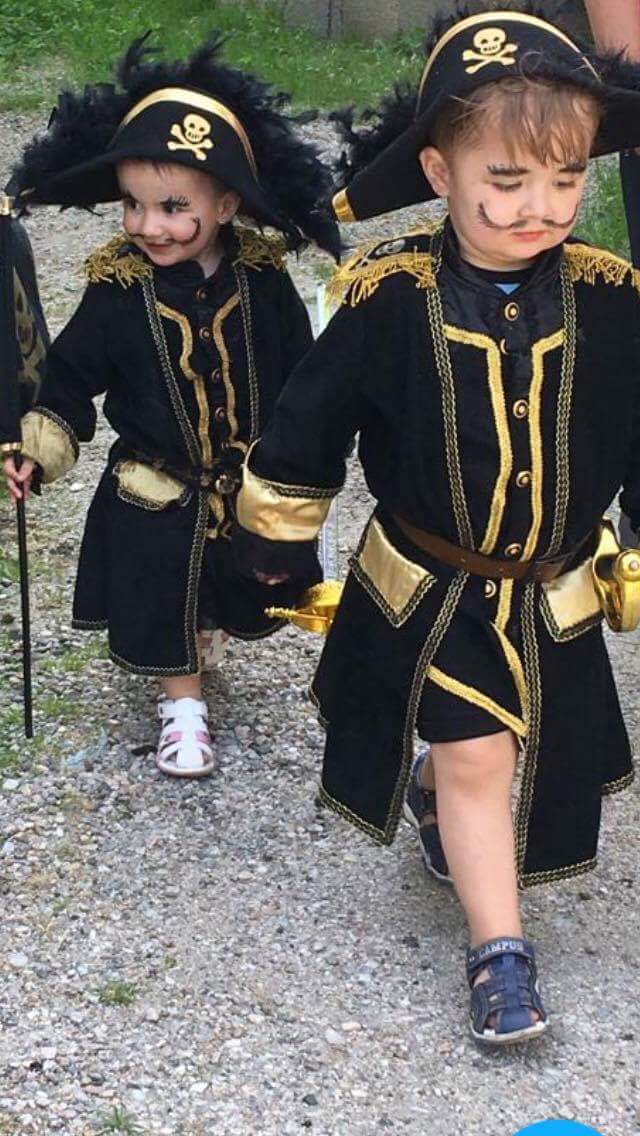 )