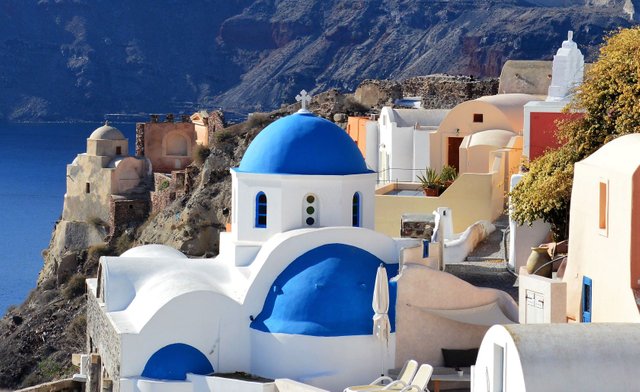 The churches of the island of Santorini are the expression of a spontaneous and vernacular architecture.
The large number of churches on the island is perceived immediately and, in fact, the island has over 600 churches and chapels. These are generally very simple white buildings, with no special decorations, at least outside, but it is impossible not to notice these buildings because of their blue domed features that are immediately visible both when they are in the dwelling and when they are isolated in countryside or near the sea.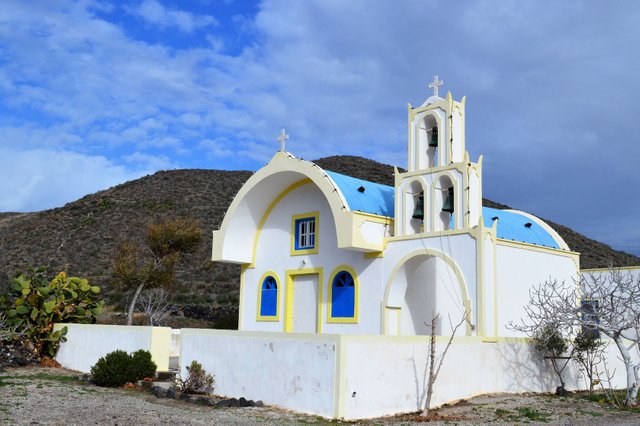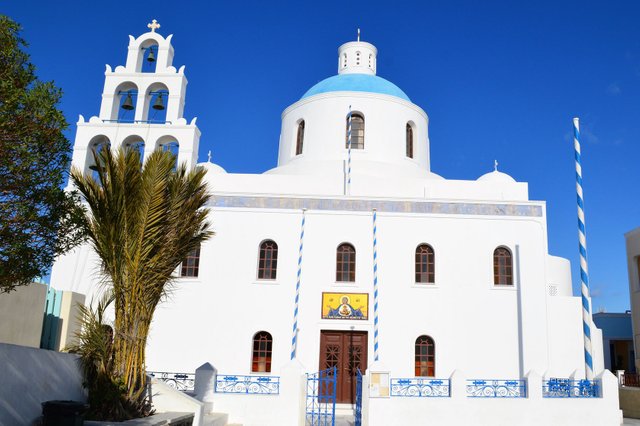 Charming and characteristic buildings of these churches are an integral part of the island's landscape and the dialogue of these buildings is impressed in the traveler's memory with the blue sky and the clouds.
In the only area of Oia (the most beautiful and characteristic village on the island of Santorini) there are about 70 churches and chapels. The sailors and captains, but especially their parents and relatives, built these little churches as a sign of benevolence towards God who would have protected them during their journeys or as a sign of gratitude for surviving dangerous situations. Because these small churches are privately owned, it is not possible to visit them internally.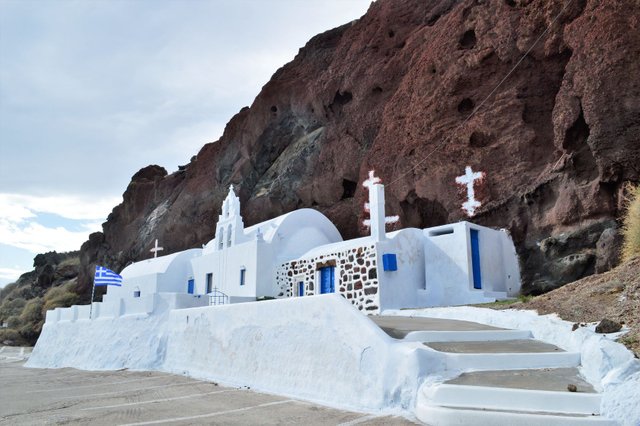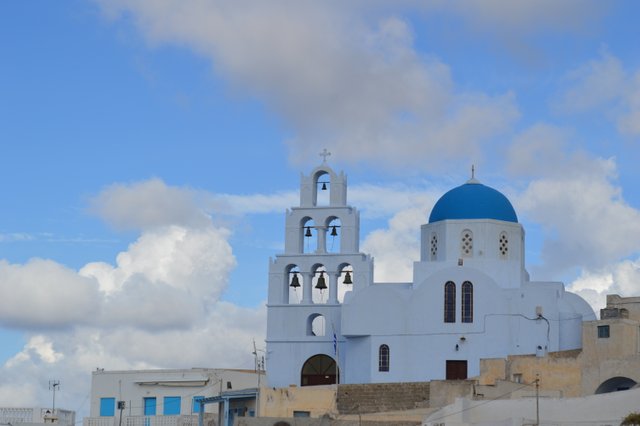 Admiring the silhouettes of these churches during the famous Santorini sunsets is one of the main activities of tourists who, at sunset, find themselves in the scenic spots of Fira and Oia to take their photographs.
Smaller or more important within the inhabited centers, these churches are one of the most impressive memories that give you this wonderful Greek island.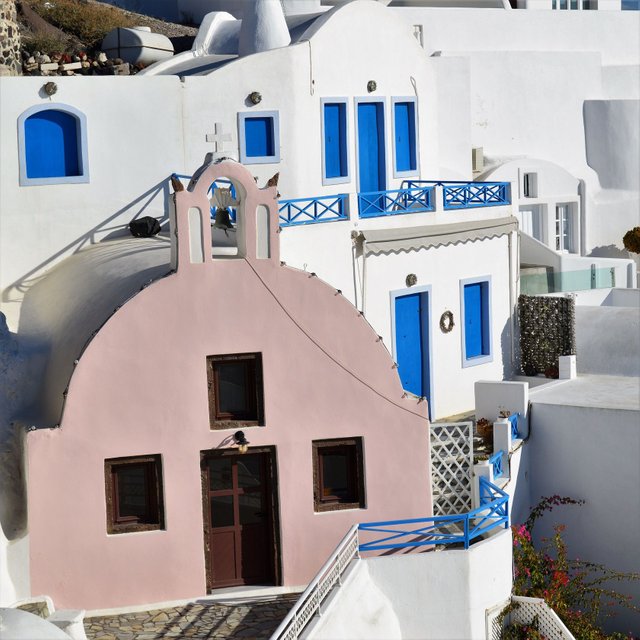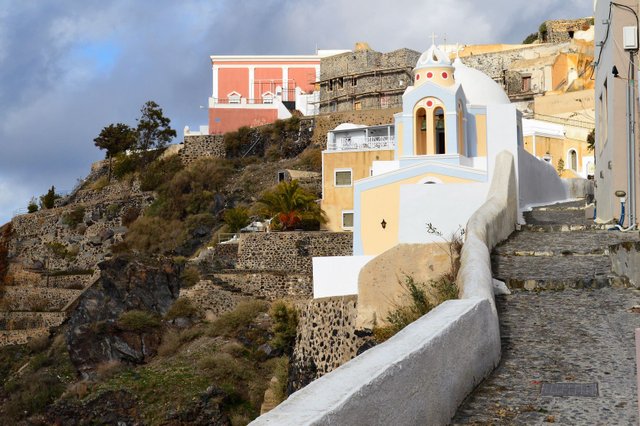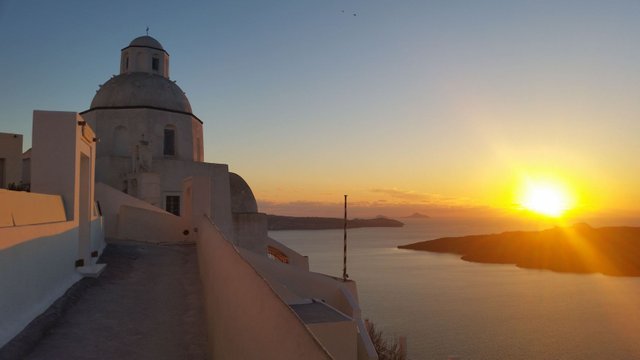 thanks for your time