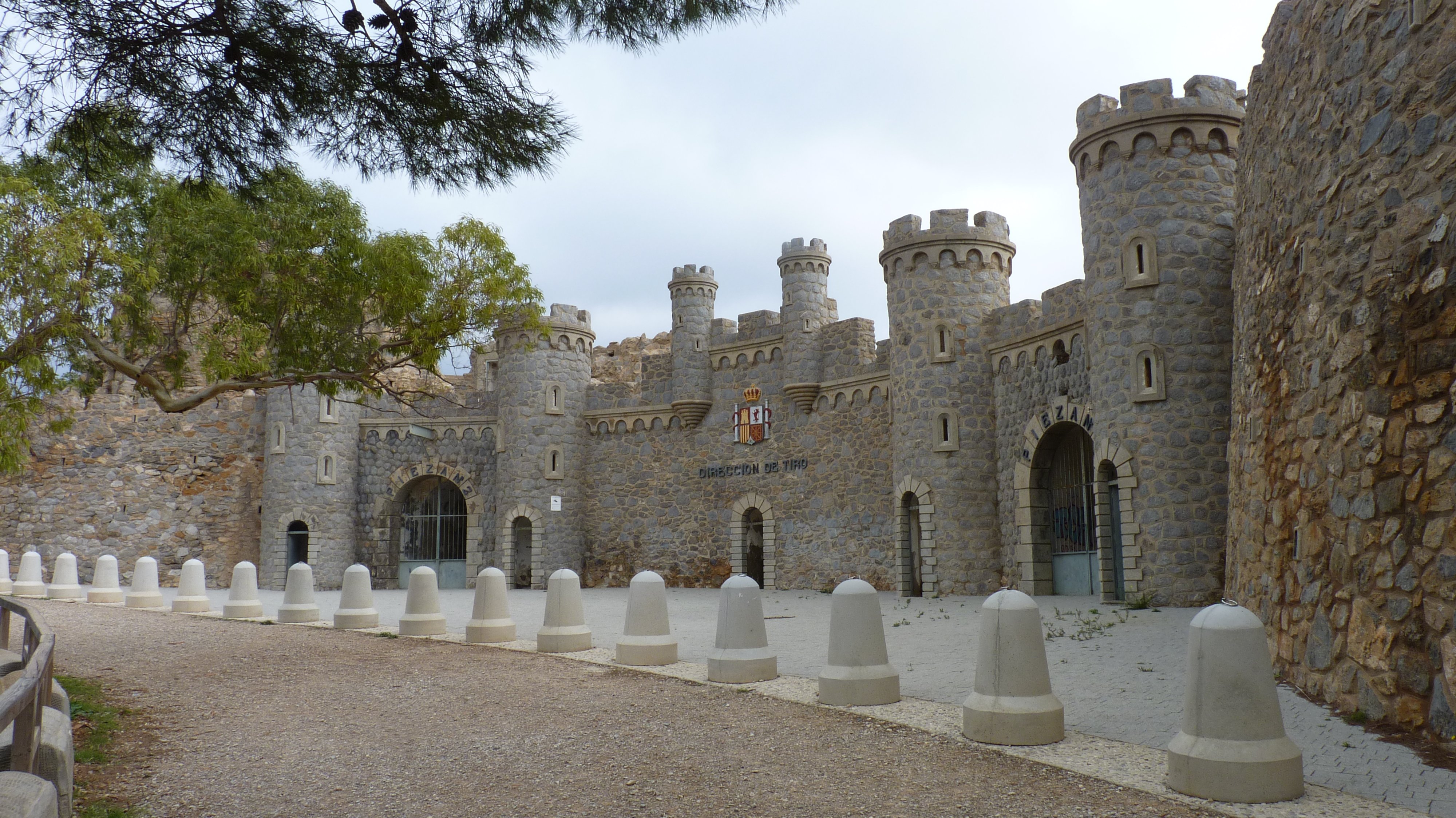 After a 20 minute squeaky bum journey up a narrow winding road along the Mediterranean coastline to over 200 metres above sea level, we reached our destination and the view did not disappoint.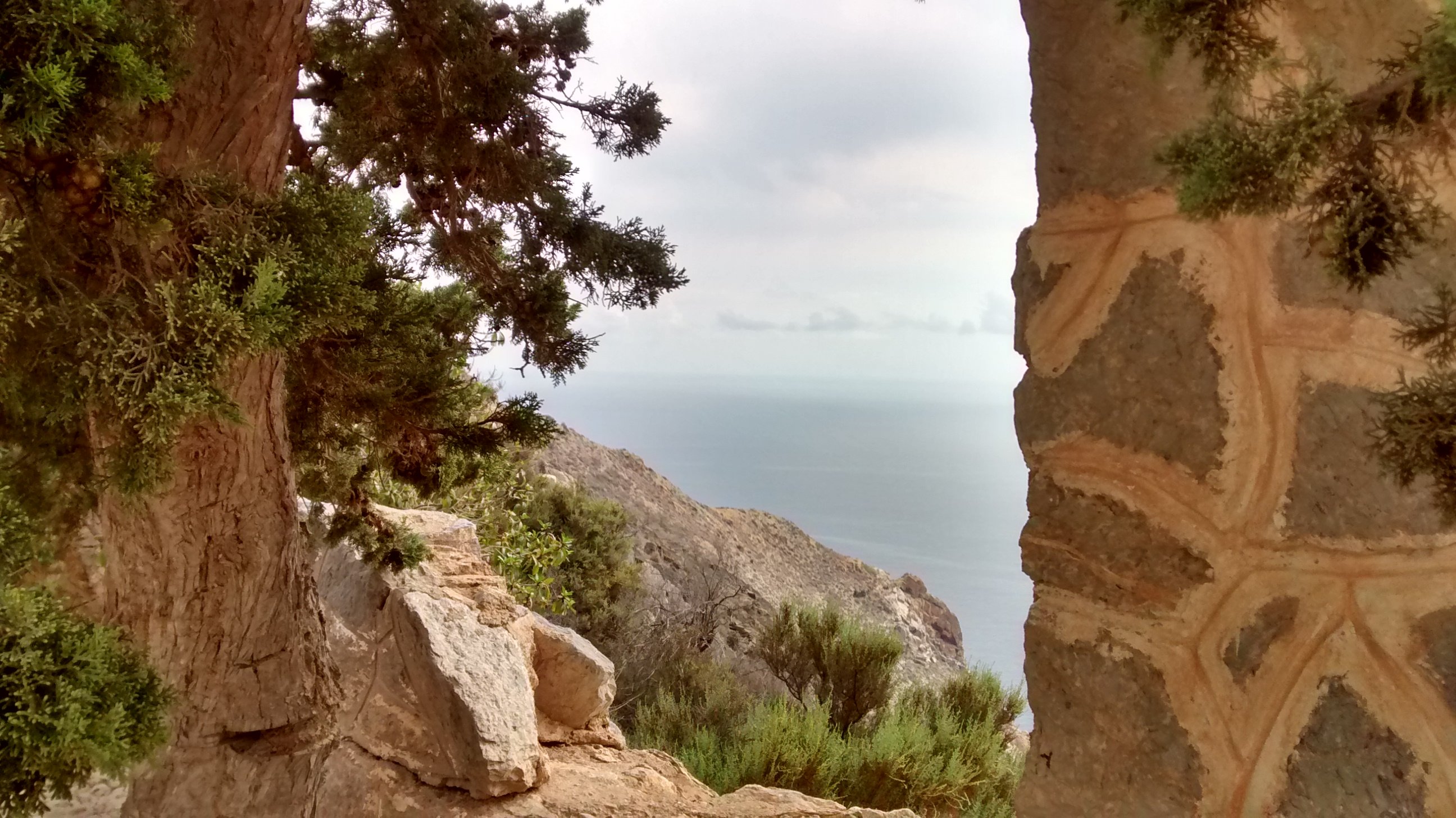 Even on a moody day with ominous clouds, it was quite breathtaking.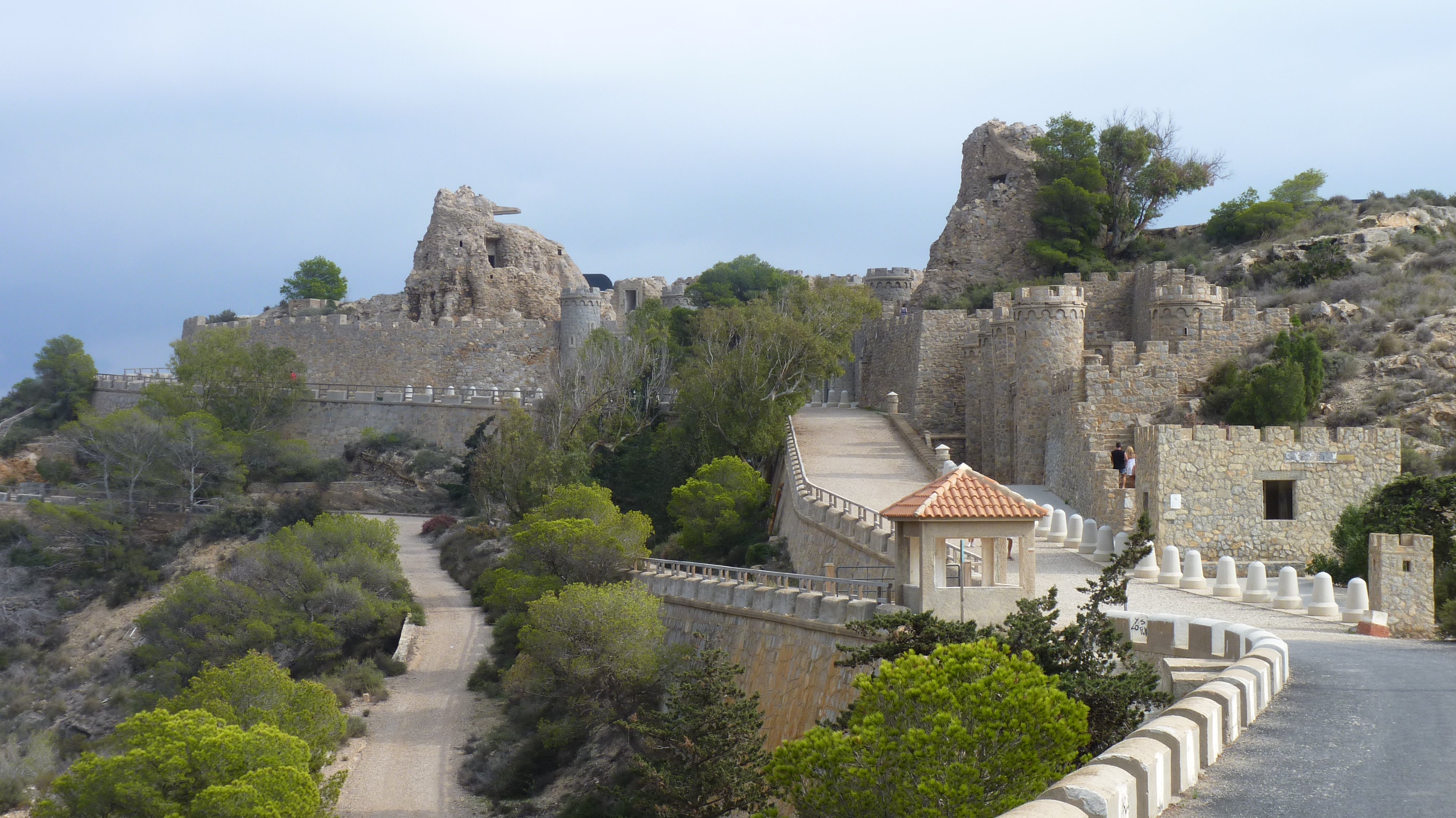 The buildings at the Bateria de Castillitos in Cartagena were pleasing to the eye with somewhat unusual architecture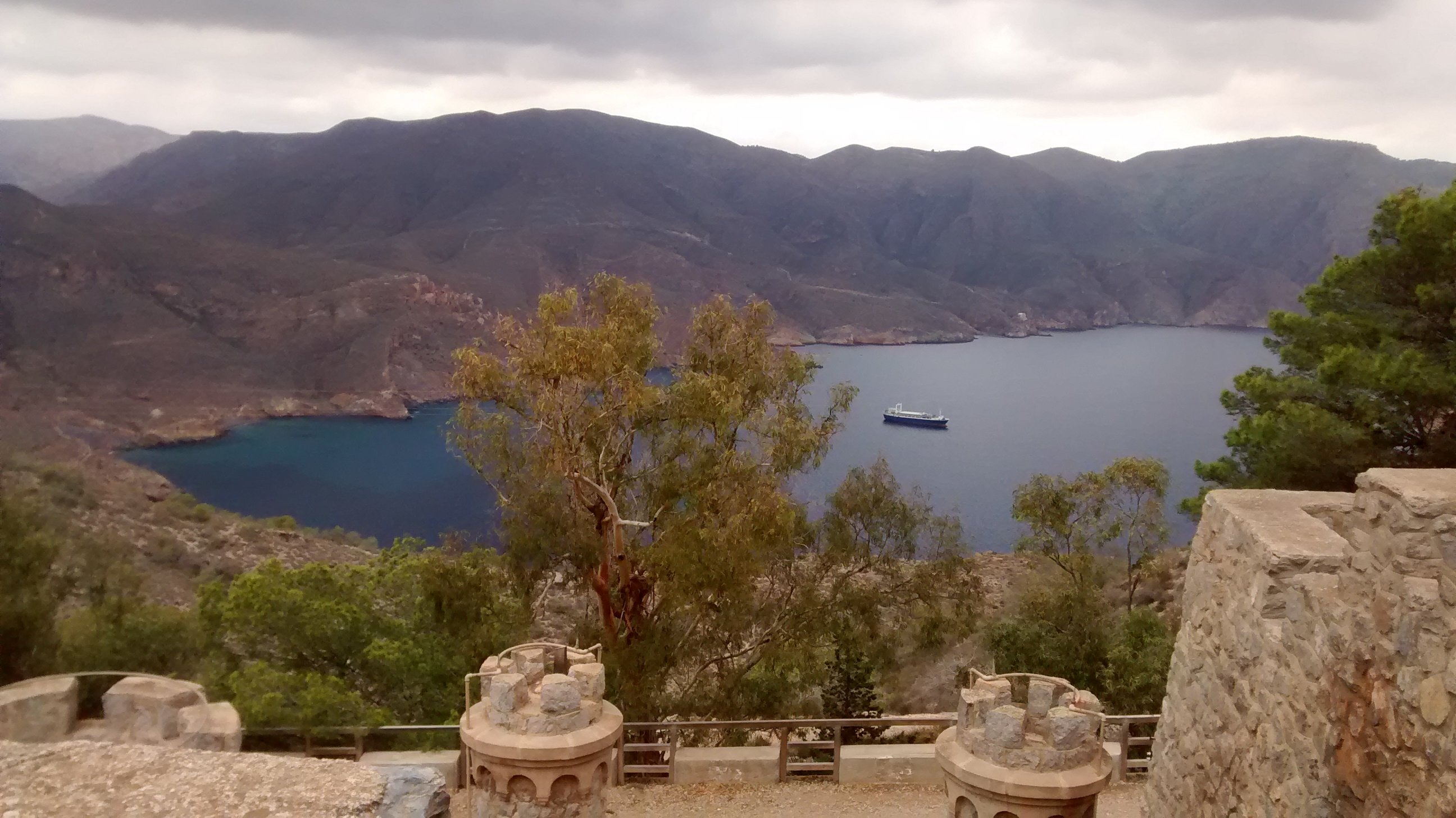 and the views towards Cartagena were spectacular from this elevated vantage point.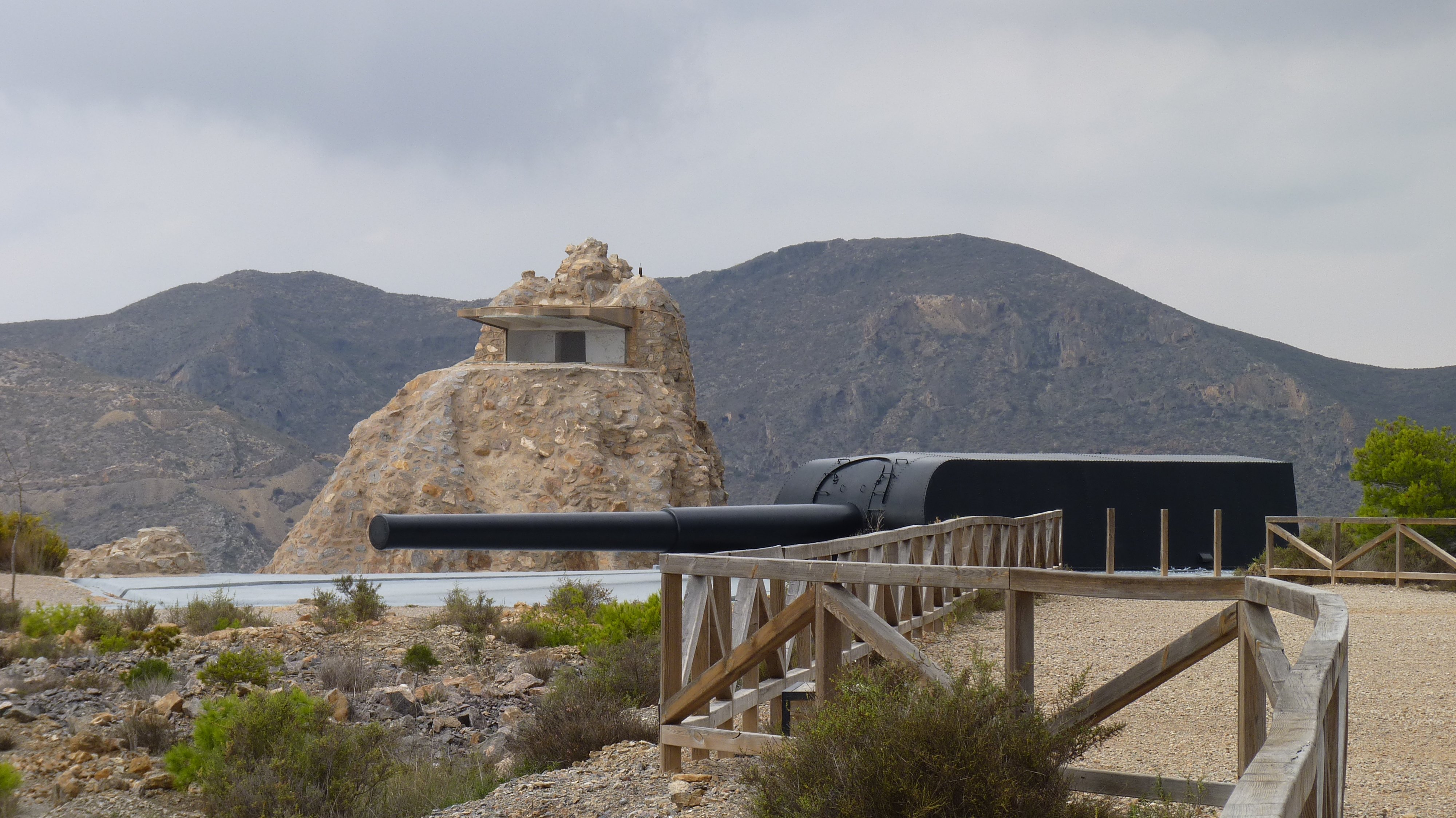 Strolling through the grounds @jason said "big f****** gun!" and he was not lying. There were two large British guns about 17 metres in length.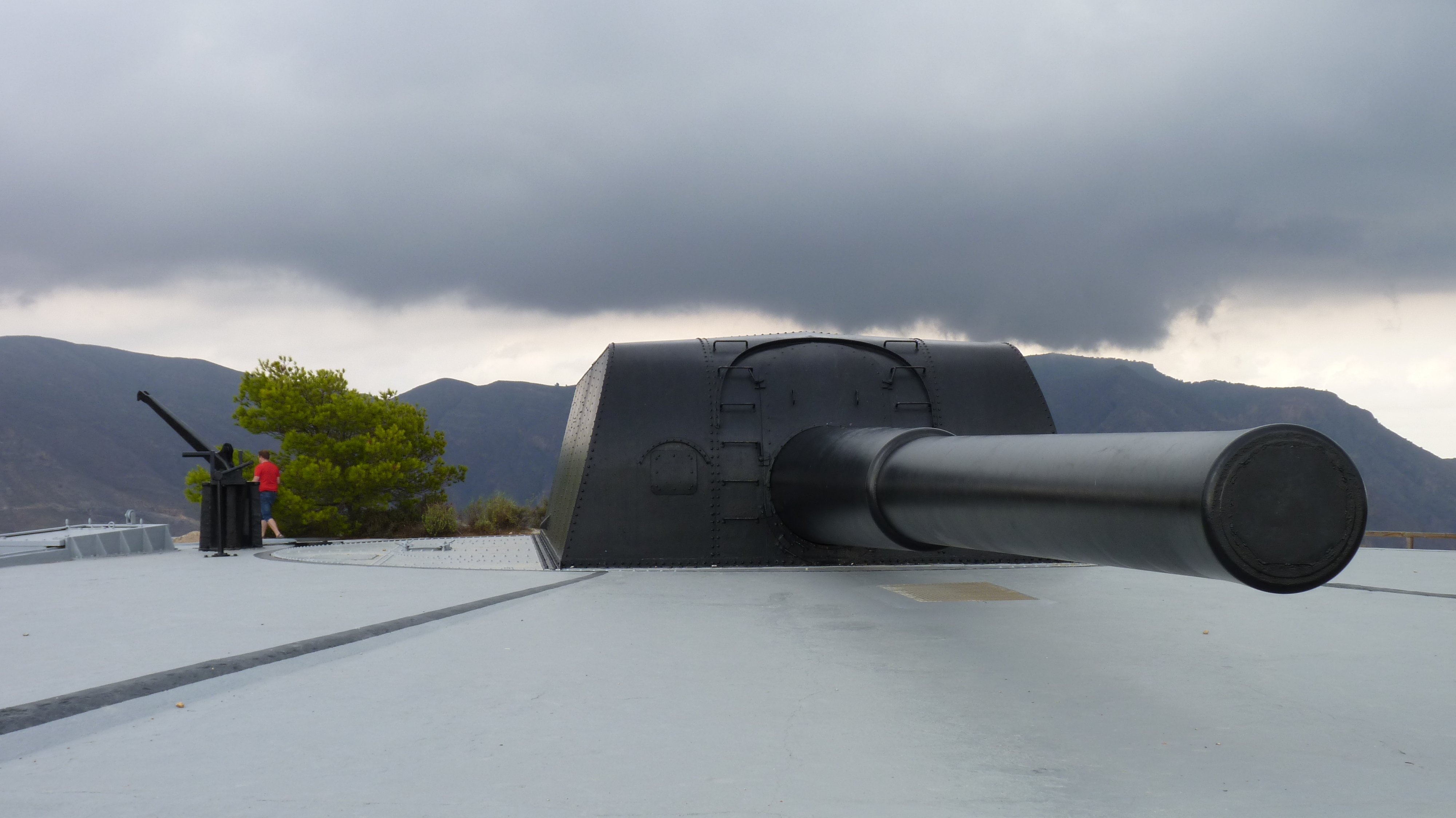 You can get an idea of the scale in this one - see the dude in the red t-shirt! Apparently, they had the capacity to shoot almost 1 tonne up to 35 km.
"The big guns of Castillitos were only ever fired once in action against Nationalist forces in April 1937, but the knowledge of the havoc they could wreak was enough of a deterrent to ensure that they were not required to take part in further combat and with time they were rendered obsolete, these 2 military installations finally going out of service in 1994" source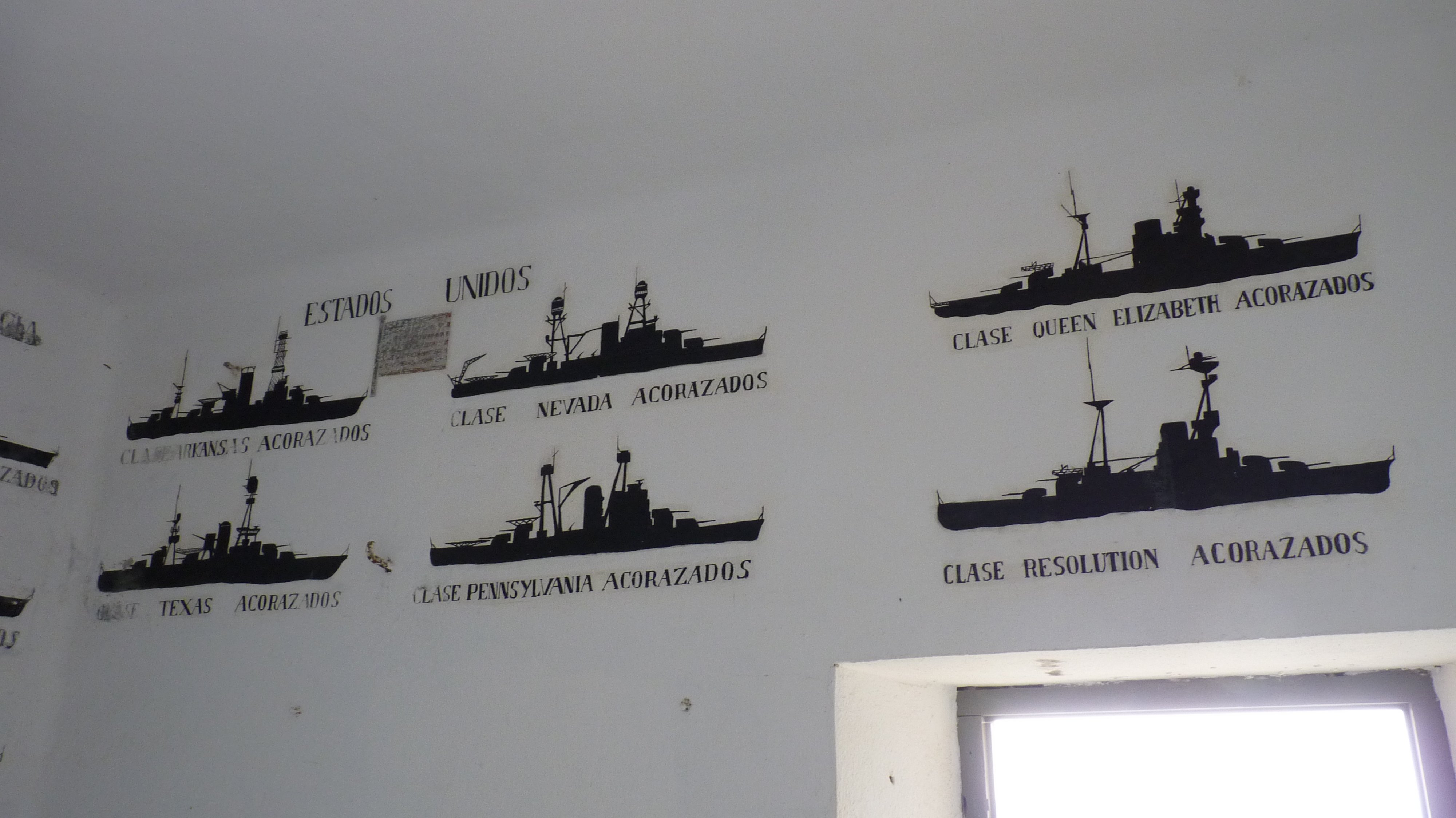 And these drawings were inside a building: the possible targets of these military batteries.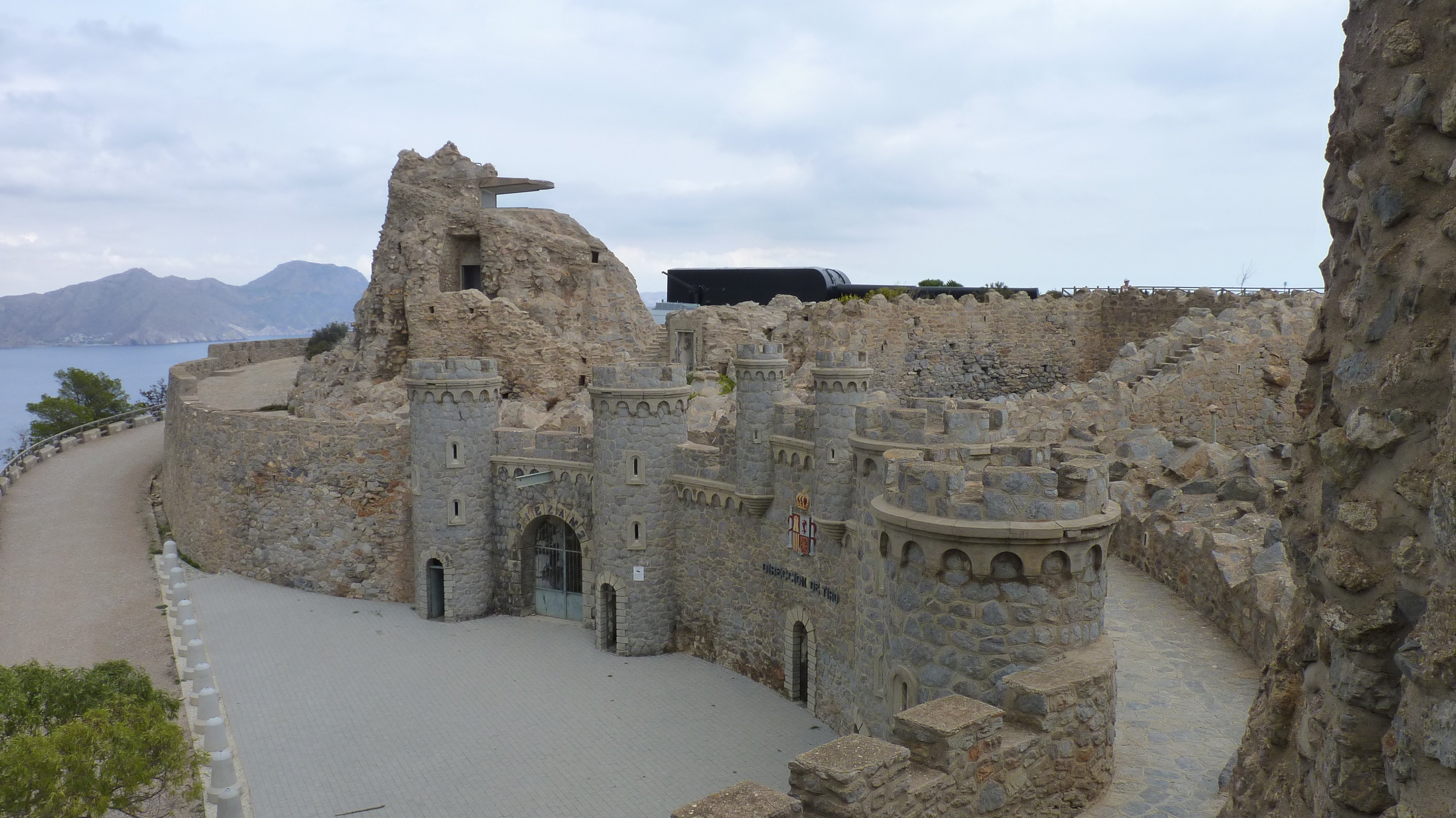 "Disneyesque construction with fantasy turrets and ice cream gun towers" concealed the weapons from sight at sea level.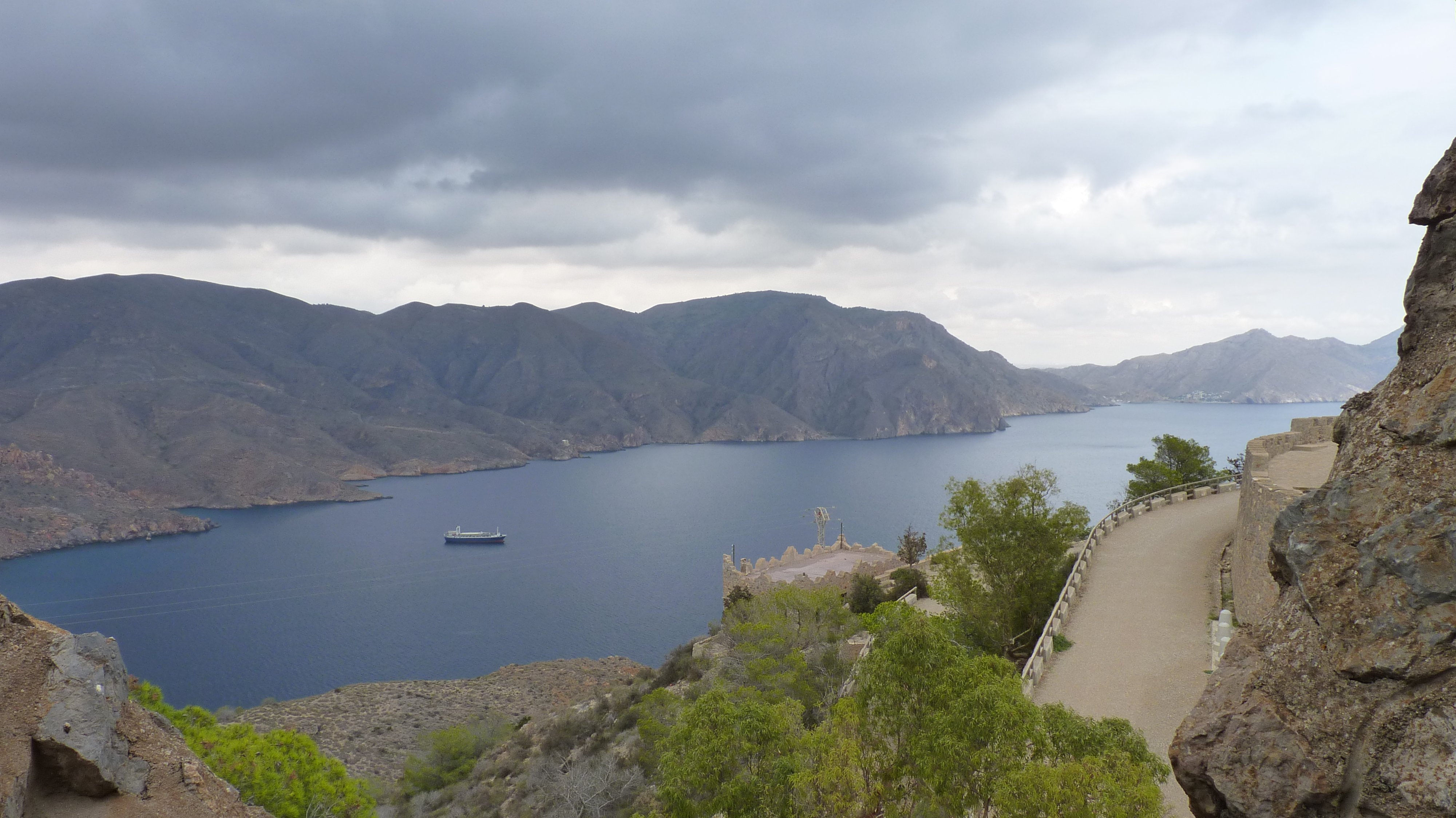 What a journey and we didn't see all of it. We will have to return again with our picnic and better walking shoes for another adventure.
If you are ever in the Region of Murcia (Spain), I would recommend a visit for a day trip with a difference.
photography by @jason and @sandra using Panasonic DMC-FZ38 and Moto G on 18 October 2016.