The place cannot simply be explained in words but can truly only be experienced. I'll do my best to give you guys insight into my experiences there but keep in the back of your head that until you get on that plane, we know of two different places.
Santorini refers to an island in the Aegan Sea which belongs to Greece. At first I was mistaken when I was first told about Santorini. I thought it would be beautiful but also one-dimensional. I was completely wrong. While Santorini is small in the geographic sense, its shape gives its multiple towns different personalities.
You have the iconic Oia, probably best characterized by its blue capped churches and linen white town. This is the main tourist attraction and for good reason. This side of the island has view of the best sunsets and has the most character. Its ancient feel mixed with its lively population gives Oia its unique experience.
Once the sunset comes into play, the dynamic of the island changes. Everyone gathers to a spot at the end of the island which sticks out like a cliff over the sea. The crowd builds rather quickly and it becomes hard to find a good spot to view the sunset.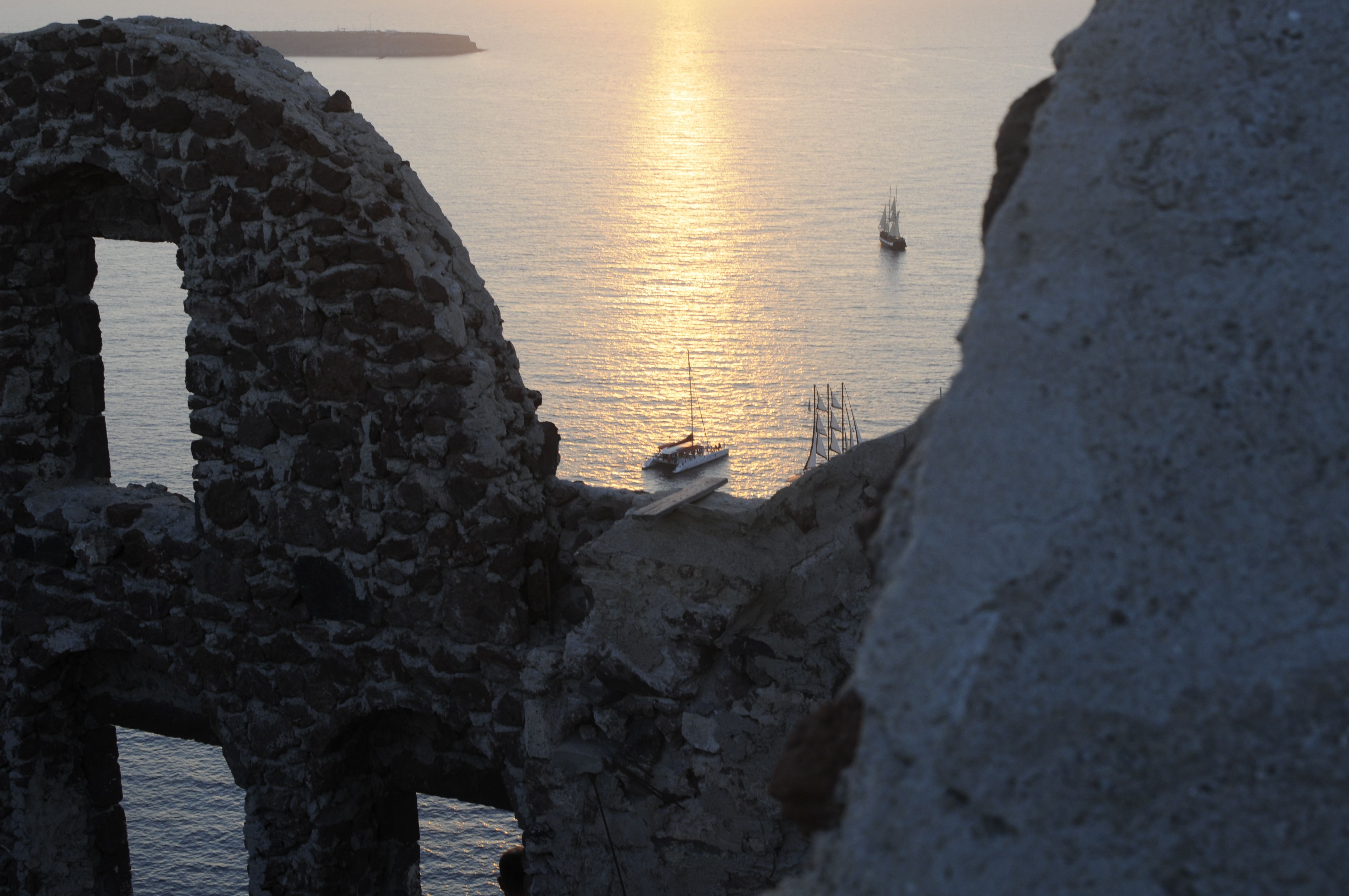 There are two ways in which you can gain the perfect spot to view the slowly descending yolk called the sun.
The first would be taking a boat tour. Not only do you get as isolated as you need to enjoy the sunset but you also get to experience a myriad of options which the island has to offer throughout the day. This is as up close and personal as it gets. It's just you and the sun.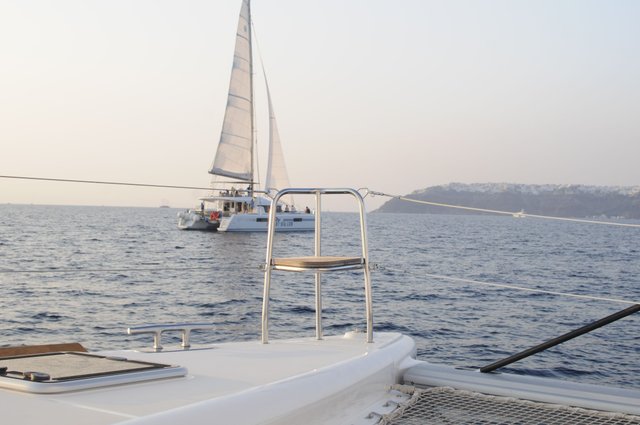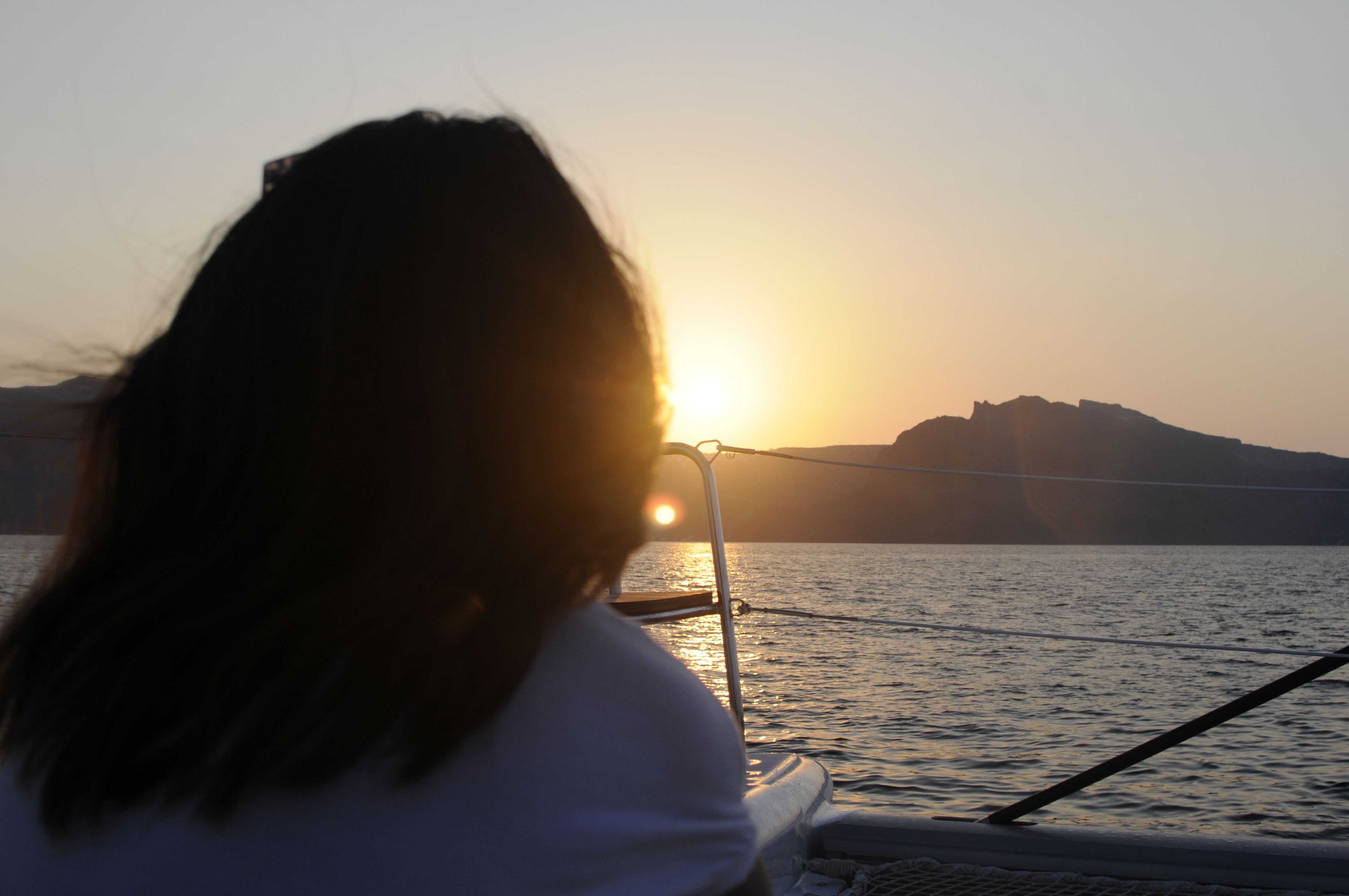 The second option is still some what of a mystery to me. Beneath the crowded cliff where everyone gathers, lies a ruin of some sort which provides a scenic and private view of the sunset.
The problem is, 'til this date, I still have no idea how to get there and apparently most people don't know either. I saw one couple down there, sitting in a stone cut out of a window. I imagined how perfect of a spot it would be to bring someone back there. So as I left the island, I wondered about that perfect spot and the mystery behind it.