Extreme Tree Climbing – Western Australia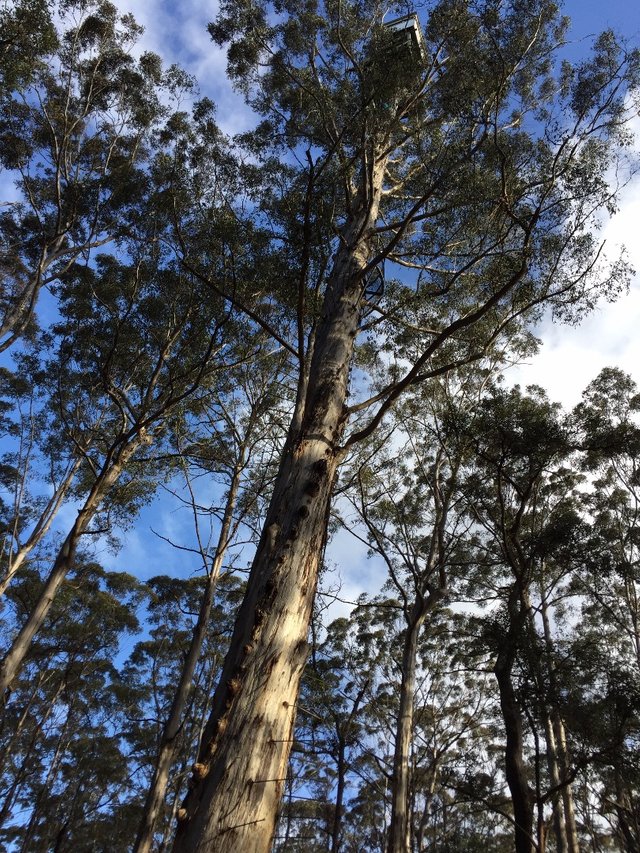 Ok I get it, maybe not totally extreme but still pretty hectic all the same.
Driving with my family to Bridgetown on the way back from some fantastic Horse Riding in Manjimup , we happened to pass the Diamond Tree Lookout and decided to stop by to see what it was about.
Essentially the Diamond Tree Lookout was one of numerous other tree top platforms constructed in the 1930's / 1940's for the purpose of being a fire lookout. Here's my daughter pointing to her Dad up in the tree top!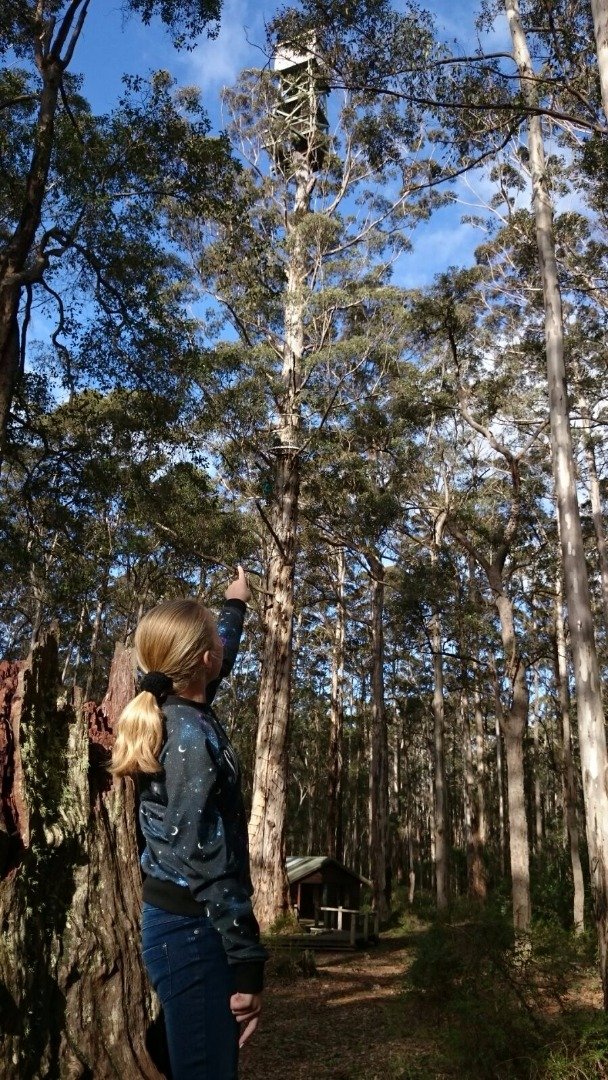 The incredible thing is, that as the general public are still allowed to climb up to the wooden platform which is essentially a small shack perched about a 52m (170 Feet) high Karri tree.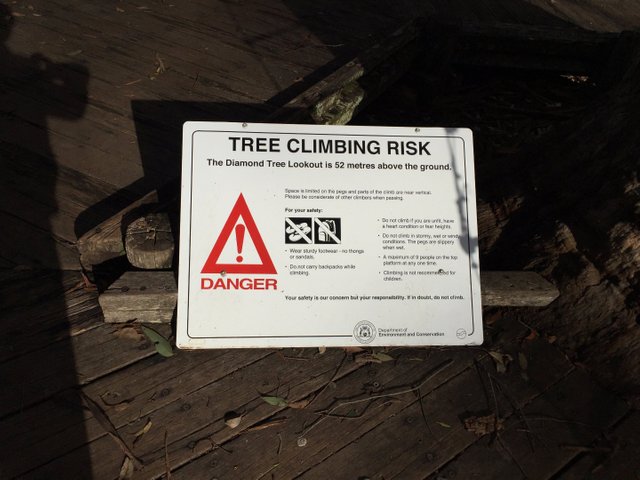 Certainly not for the faint of heart, you basically climb up a spiral of metal pegs knocked into the side of the tree until about 10m from the top where is goes vertical bringing you through a trap door in the bottom of platform.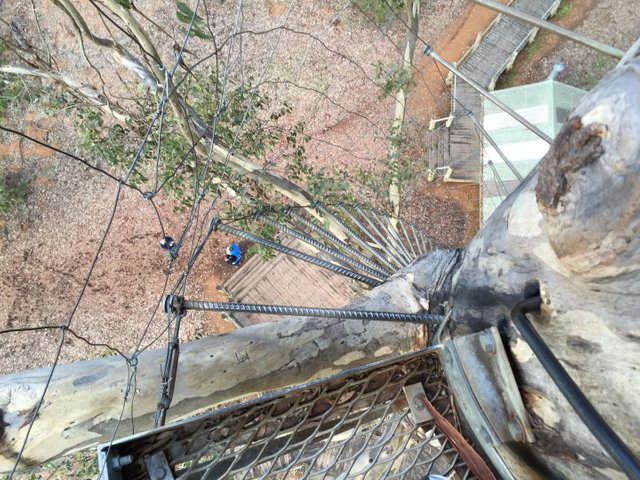 Here's a quick video of the view as I reach the top, quite out of breath but exhilarated all the same. I probably should mention that I had second thoughts halfway up, the wind was blowing and the tree was moving back and forth... but two girls passed me at the halfway point on their decent already and I knew I wouldn't live a failed attempt down :)

How fantastic is it that you can still have these Awesome Experiences, Australia is Awesome!