PURA VIDA
Have you ever wanted to get away from the hustle and bustle of your life and surroundings? Wanted to go to a place where you are only as connected to the outside world, as you want to be? A place that has a simple pace, beautiful scenery and awesome people? If you answered, "yes" to these questions, you should visit Costa Rica.
I recently went to there for the first time. I have traveled to many places, but this is by far one of my favorites! PURA VIDA, meaning "simple life" or "pure life", is the motto of the people and culture there. My first stop of my trip was the beach community of Santa Teresa Beach. It sets on the Pacific side of the peninsula. I was very pleased that this was the place I chose to unwind.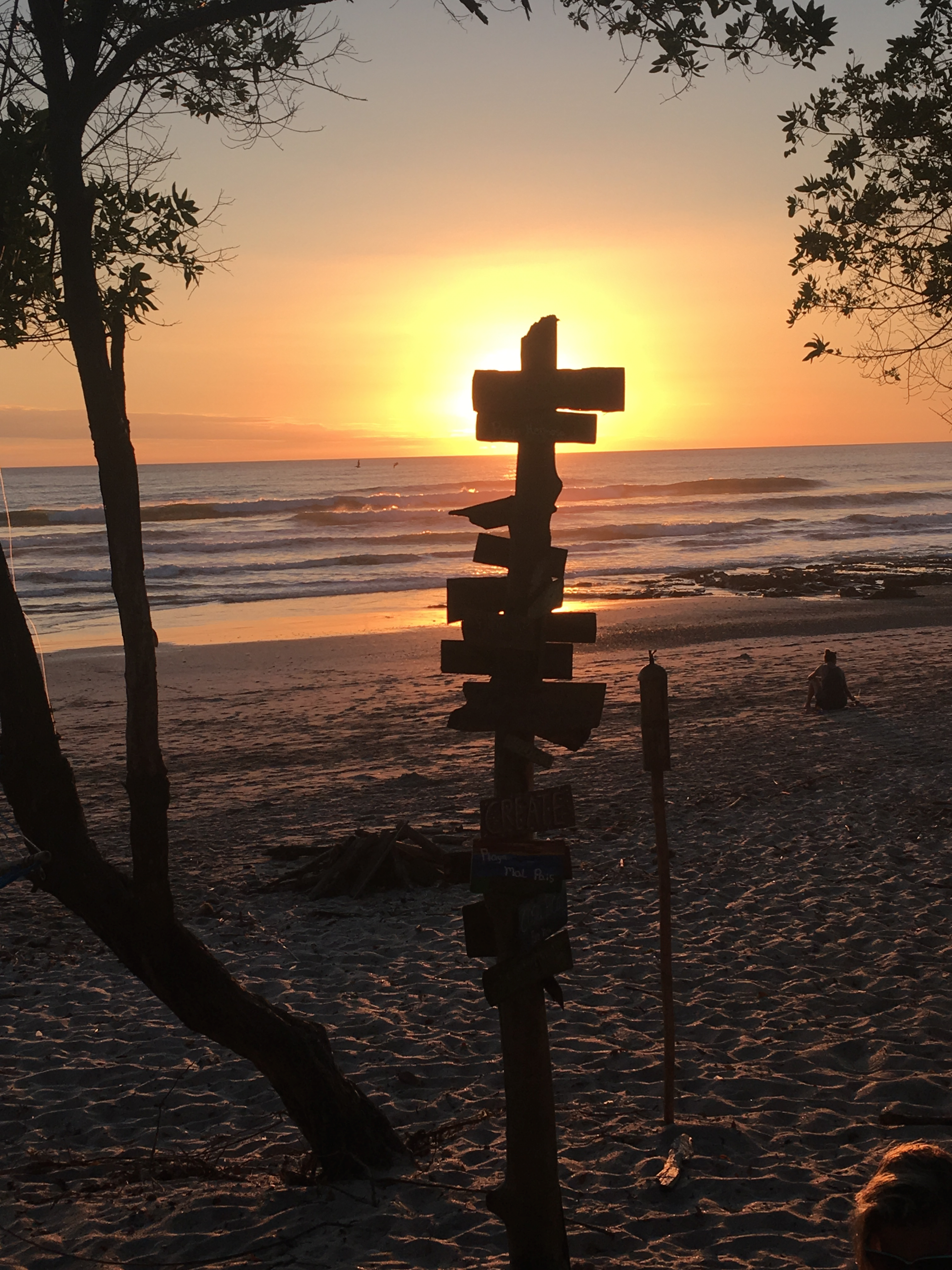 Picture if you will, and underdeveloped stretch of beach that goes on for miles, with amazing sunsets each night. The main road that runs parallel to the beach is at best 3 cars wide. It has no painted lanes because it is a dirt road, potholes and all. If you are driving, be prepared to share the road with people walking, dogs, and people on motorcycles and 4-wheelers carrying surfboards. There are a variety of surf shops, little stores, bars, Sodas (little hole in the wall places to grab a drink and local cuisine), and a bakery.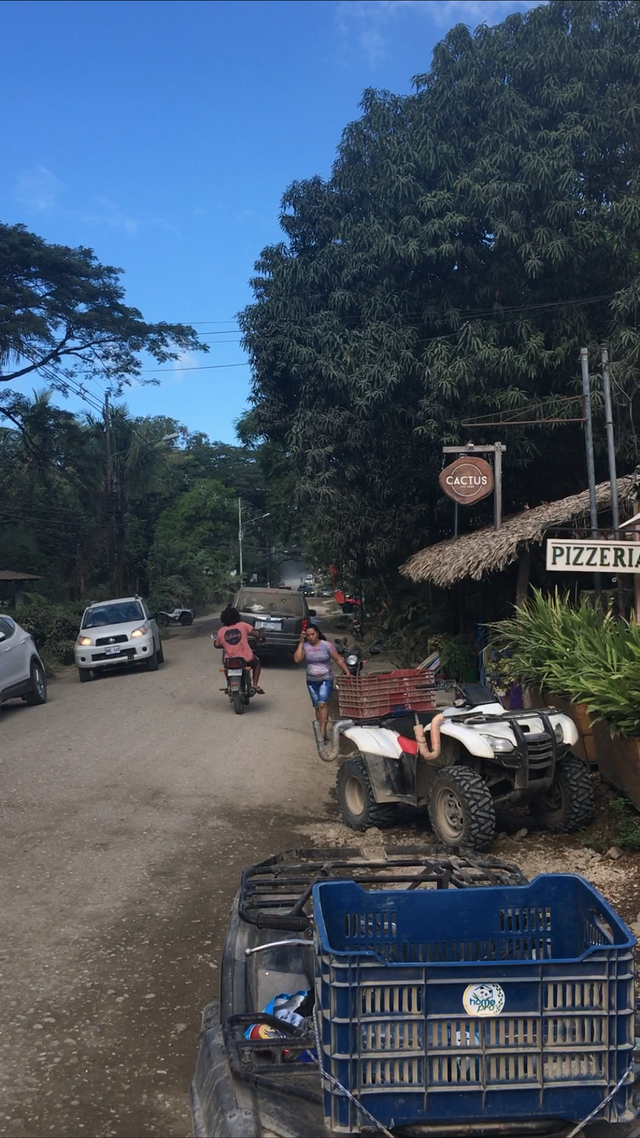 I rented a little surf hut near Banana Beach Bar. It was pretty small, but had everything I needed including Wi-Fi and AC. It had two rooms. The main room had a couch/bed against the wall, TV, and a small kitchen area that had a coffee maker, refrigerator and a "plug in" countertop burner. The bedroom had a king bed, sunken jetted tub and a bathroom. My favorite part of my hut was the front porch. It had a couch and a hammock. Can you guess where I would chill after the sun went down?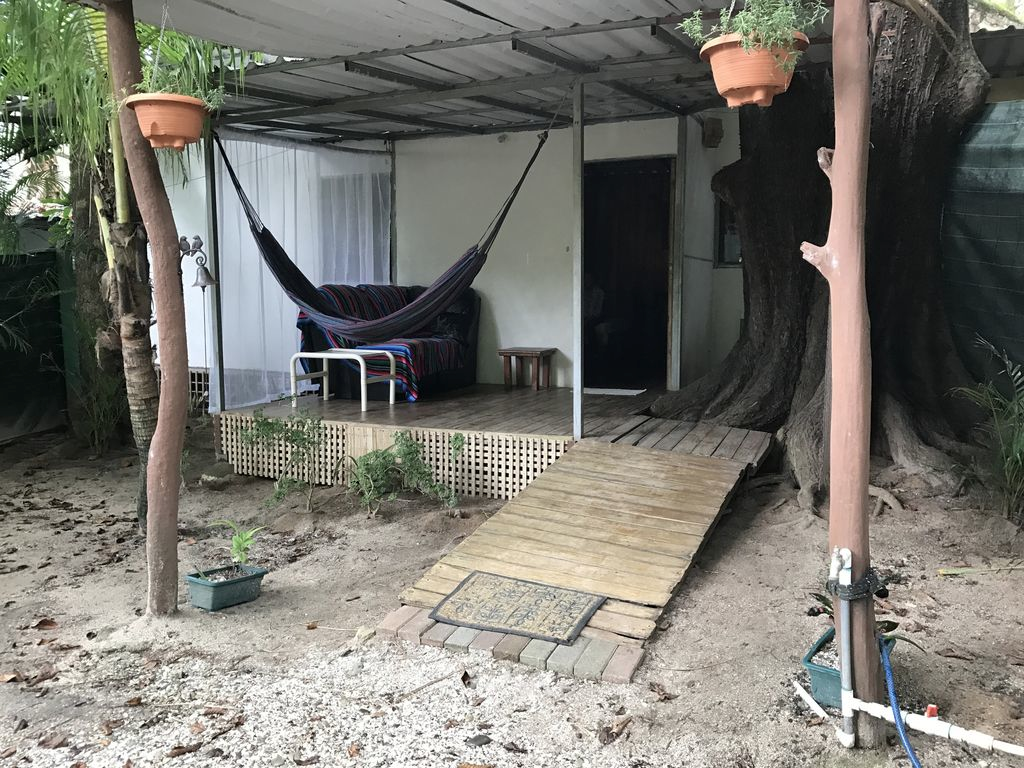 The people and slow pace of life quickly took away the stress. I met people from all over the world. No worries about the language, most people in Santa Teresa Beach speak English. Once you get into the middle of the country in the rain forest, it's a different story, but more about that in my next post. I would start my day with coffee and breakfast at The Bakery, a magnificent find with the best French Toast I have ever eaten in my life. After that, I would either explore some of the jungle looking for howler monkeys or other wildlife, lay on the beach, have drinks at a beach bar, or take a nap on a hammock somewhere. I set my alarm each day to not miss the sunset at 5:15. One day, I saw the sunset while on a two-hour horse back ride.
Santa Teresa Beach is like stepping back in time, not so much as technology, but a simple pace where everyone is kind, relaxed and enjoying life. Stay tuned to for my next article where I head inland to lakes, waterfalls and volcanos.