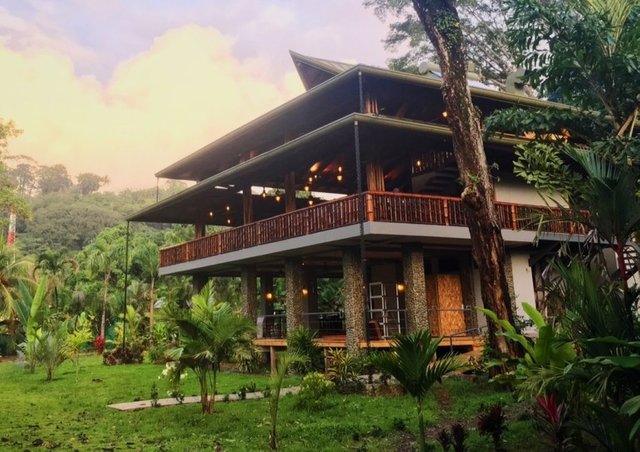 Review of the Fuego brew Co & Restaurant
If you are looking for a nice lovely place to get delicious food and chilled tasty beer in Dominical, Costa Rica and nearby areas, then the place to be is the Fuego brew Co & Restaurant.
Located where the Rio Baru meets with the pacific ocean in Dominical, Costa Rica, this colorful restaurant is home to best sets of chilled beers would ever taste and a collection of local delicacies that would leave you wanting more. The serene environment of spectacular jungle, amazing beaches and terrific waves surrounding the Fuegobrew adds to its color and gives you a whole new complete eating experience not hardly found elsewhere and one that would make you come back again and again.
In Carrying out my review of the amazing Fuego brew Co & Restaurant, we have highlighted some key areas, where the Fuego brew Co & Restaurant really impresses
Service
The overall service of the Fuego brew Co & Restaurant is generally impressive. Waite staff is very friendly and always seems to recognize customers, staffs being unfriendly and general service being poor is totally not found at Fuego brew Co & Restaurant. They provide incredibly fast service and the staffs are welcoming and extra friendly.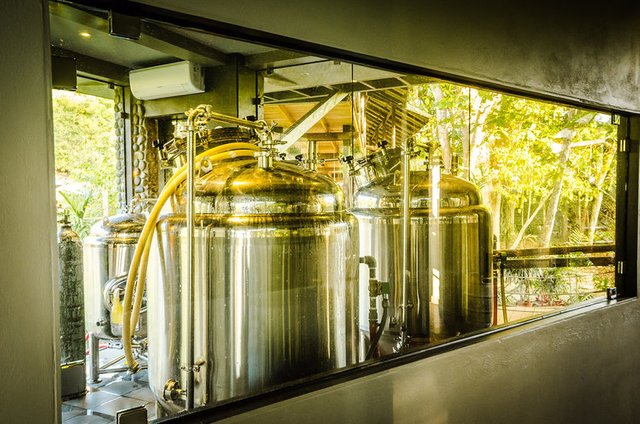 Beer
One word to qualify the tasty and delicious beer at Fuego brew Co & Restaurant is great! The ingredients used in preparing the beer is nothing short of perfection. Service to the beer is spot on. Each of the beer on the menu is tasty and it is highly recommended you try each and everyone one in the menu.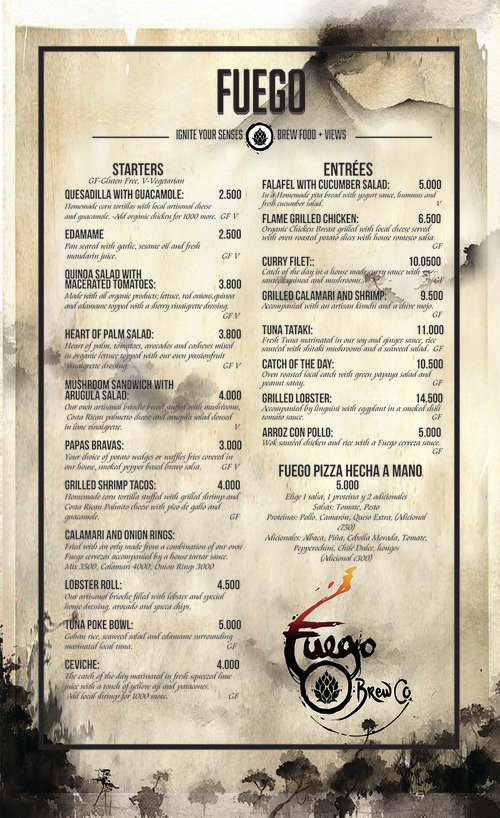 Food
The food on the menu is truly a yummy delight. Made from best local ingredients and spices, each meal on the menu stands out and each is unique in its own way. The menu is updated with trendy locally made meals and other more popular meals like the pizza and pesto. The prices are pocket friendly and not too expensive
Music
Nothing makes a cold beer and delicious meal tastier than a cool music to accompany it with. The music from the Fuego brew Co & Restaurant is always great. As an extra treat, there is occasionally have a live band and show to add an extra gloss to your meal time.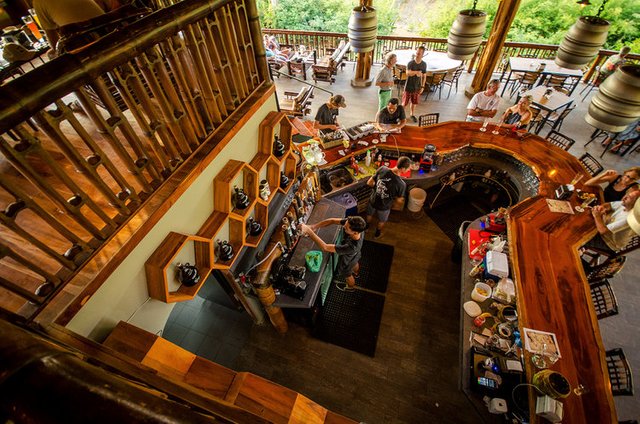 Structure and decor
One thing that stands out is the structure of the Fuego brew Co & Restaurant as well as the interior and exterior decorations. The structure alone is worth the trip. The interior is well furnished with swinging chairs, well-crafted wooden tables and comfy couches. All these and more add to make the Fuego brew Co & Restaurant very welcoming and comfortable as you gulp down your tasty beer and meal.
Fuego brew Co & Restaurant is the one of the best places in Dominical, Costa Rica that offers tasty meals and delicious well brewed beer in a serene and comfortable environment. Take a stop at this beautiful Restaurant and you will be glad you did!!
Please comment and follow me and if you would like to give me a up vote i will automatically follow you