A letter from 2030
Today is the April 15th, 2030. The past decade has changed my life quite significantly. For the better? Well, certainly not for the worse. So yes, more for the better.
I vaguely remember that 10 years ago I wrote regularly on Steemit. Yes, I used to write often and like. Now also sometimes I add something, but rather some shorter text with a photo of where I am. I became a digital nomad. Or more a traveler. The one-two articles I write here on Steemit will get a reward of about 10 STEEM, which is a nice $ 10,000 at today's $ 1,000 / STEEM exchange rate. And that's enough for me to travel. I don't spend much on my travels.
Cryptocurrencies have become mainstream, yesterday I bought breakfast here at Wellington on New Zeland in the train station and a train ticket, all in the crypto. I even had a choice of several. I don't know exactly which one I used, I have a few in my mobile wallet.
Well, what I will tell you, the year 2025 was a nice fic, after 2023 when virtually all cryptocurrencies fell to almost zero with a few exceptions, only the best projects survived. And I hit them. Actually, I'm just filling them up.
Yes, the winners are the ones that give you passive income from your stake. Proof of work projects have disappeared into one other than Bitcoin, which is no longer efficient to burn electricity. Once in awhile I choose the reward I get from them. This is quite enough for the few STEEM I get for the picture of the beach there, somewhere else in nature.
Tomorrow I'm going on my next trip. This time to Australia. I've been there several times and it's a country that is very crypto-friendly. Have a good time and remember my words - do not rush in your life journey, happiness will come to you, just be patient! This is my report from the future, from the year 2030.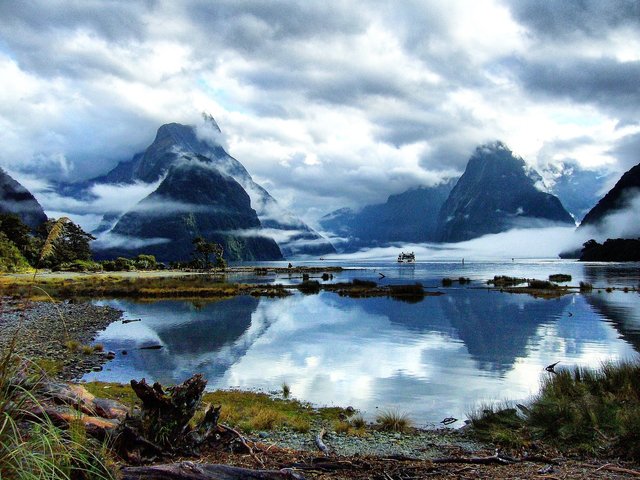 Photo: Pixabay