The Pasta y Pueblo restaurant in Luquillo Puerto Rico was having a tough night. After moving to a new site after Hurricane Maria ravaged the island in October, it had reopened in a new location 3 weeks earlier. We had just placed our order and were enjoying our rum drinks when all the power went out. Frantic, the owner tried to run extension cords to a generator, but it wasn't working. In the kitchen, the cooks held flashlights over their heads while manning the gas stove. The look of misery on the owner's face told the whole story of Puerto Rico's recovery from the worst natural disaster to hit the island in 100 years.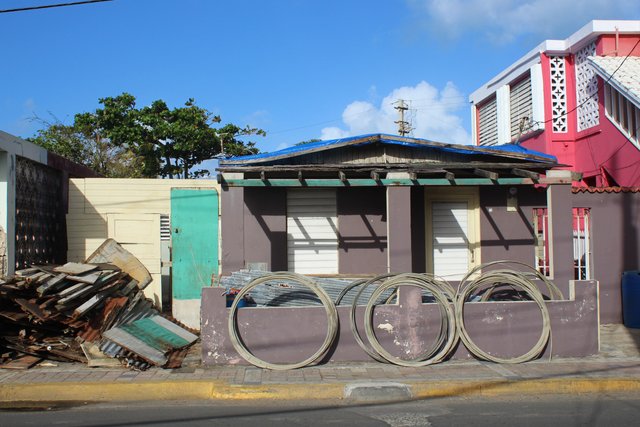 A house in Luquillo Puerto Rico damaged by Hurricane Maria awaits repair.
The blackout, caused by an explosion and fire at a power plant, affected a large swathe of the island and illustrates the slow slog back from the brink most Puerto Ricans--the one who stayed--have to face. The recovery is further complicated by the announcement from the U.S. Treasury Department that it will slash the $4.7 billion relief loan it promised the island to $2 billion without giving any explanation.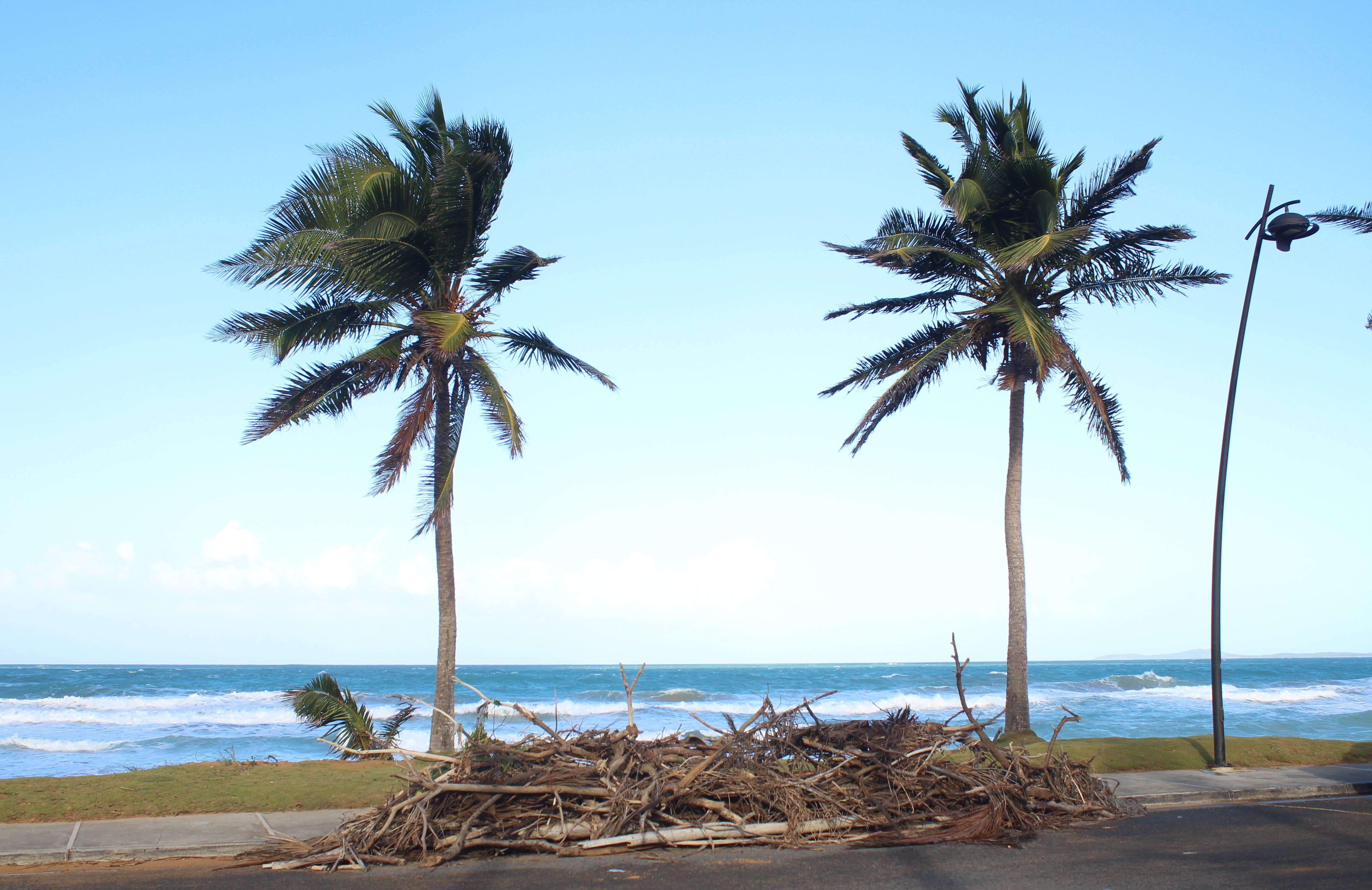 Hurricane debris is neatly piled along the ocean.
In the meantime, the people who stayed will cope, rebuilding their homes and lives, but wondering why they are treated like second-class citizens of the United States of America.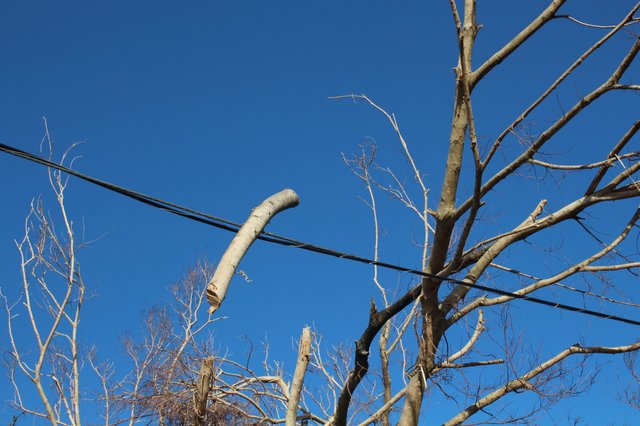 A branch has been embedded into a power line near Luquillo, Puerto Rico.