Snowboarding in Saanenmöser, Hornberg and Saanersloch
Hey fellow Steemians
I hope you have a great day!
Let me talk about my Saturday. I decided to go snowboarding since the weather supposed to be great and spoiler alert: it was fantastic as you see in the thumbnail picture.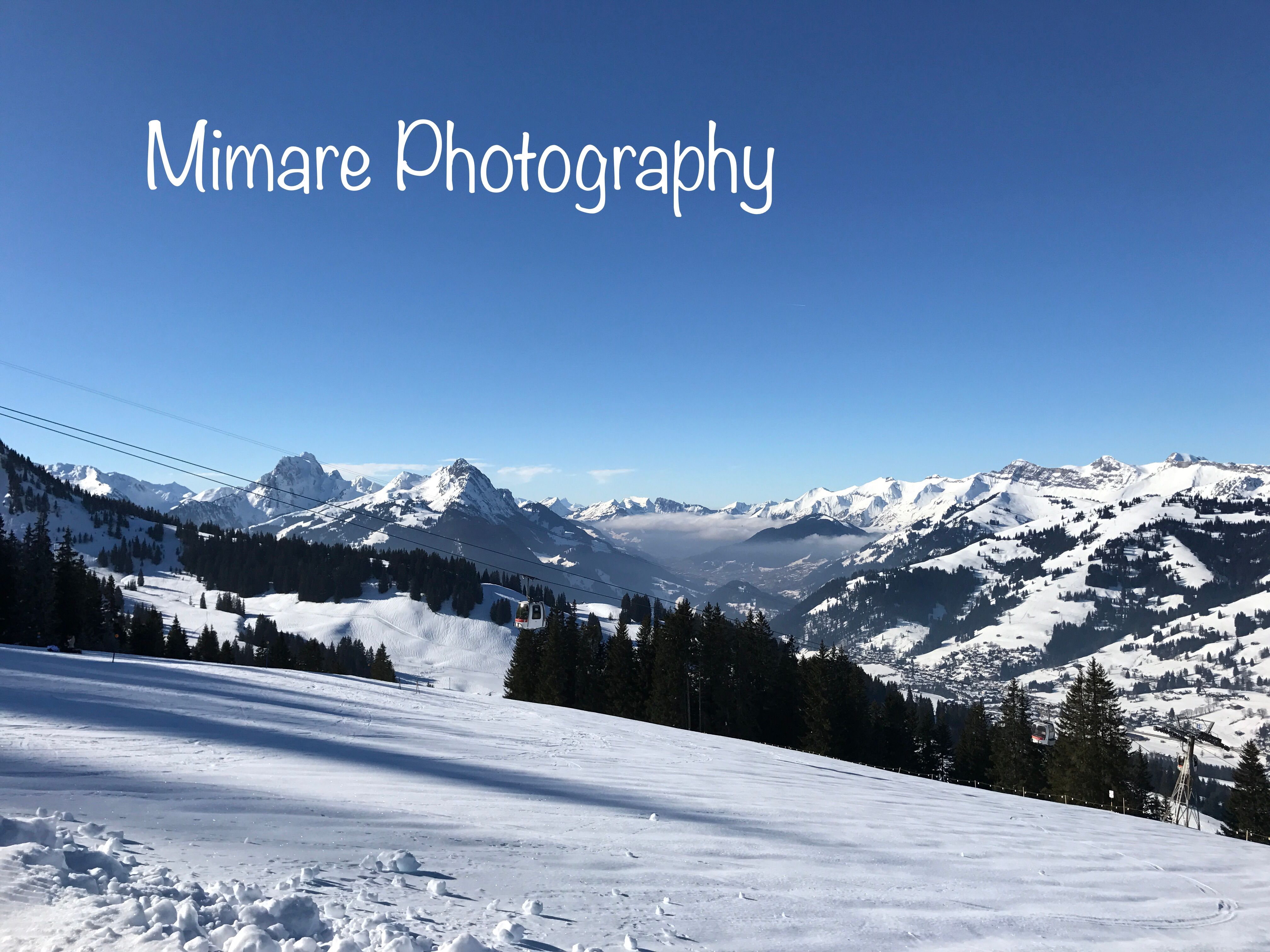 We got up very early to have an early start on the slope. It is always the best time if you are the first one riding the freshly paved slopes with your sharp snowboard edge. Our journey started with a gondula from Saanenmöser Grund. In the middlestation we changed to a chairlift into the fog.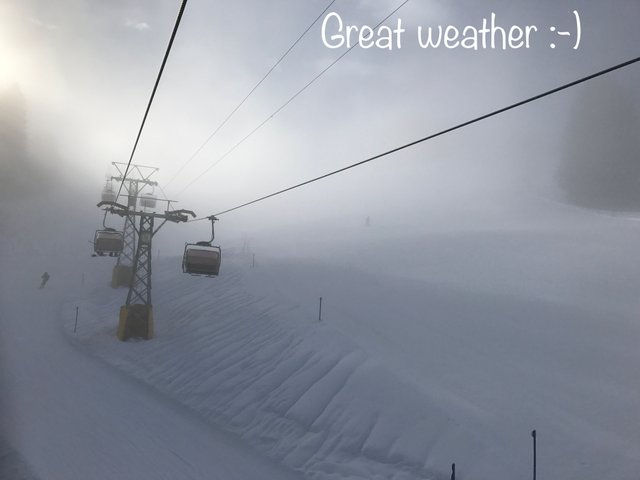 But as promised by our weather-reporter Sandra Boner (haha) the top of the mountains were just stunning.
I took these pictures in between the same minute.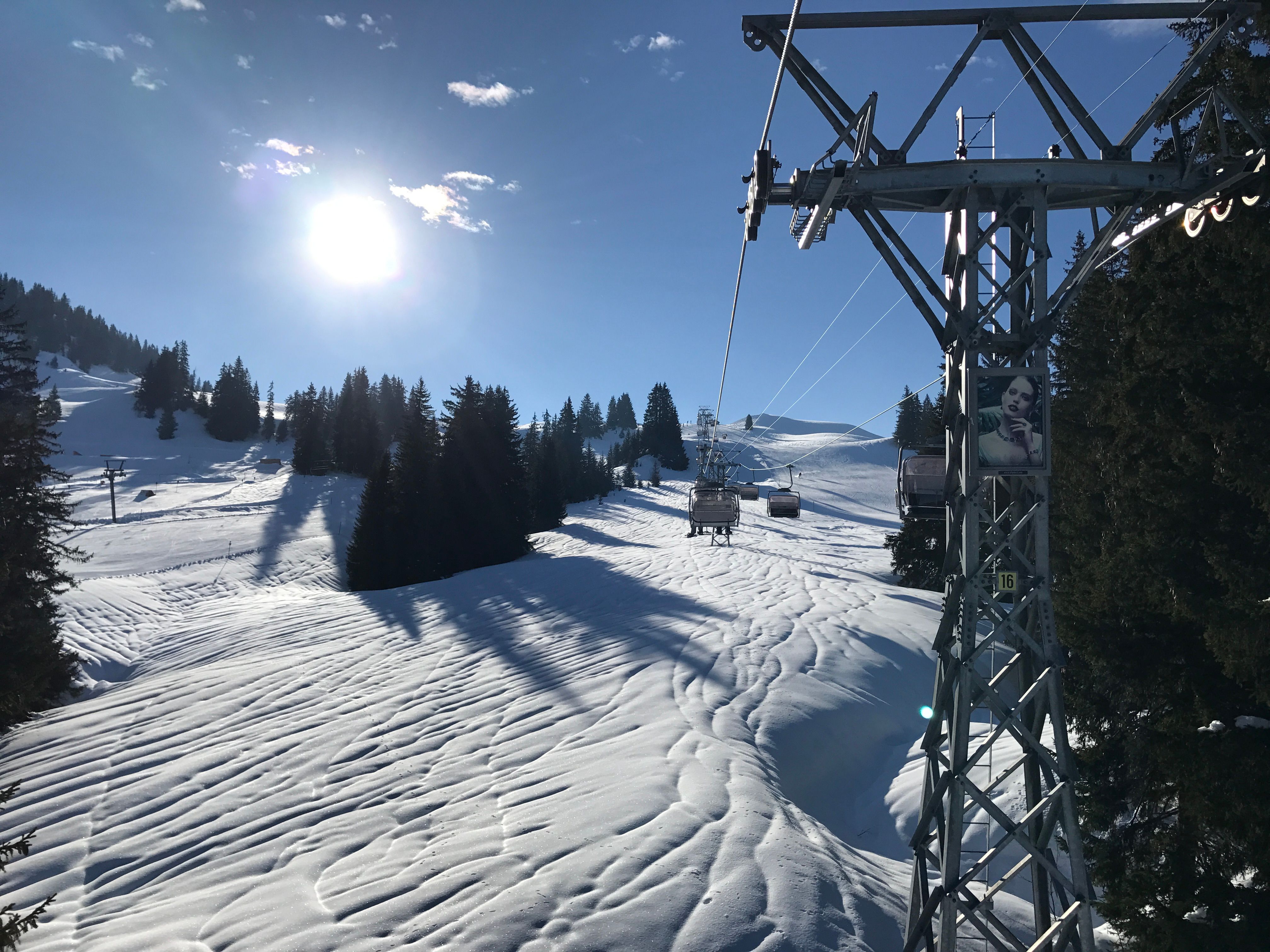 So we arrived at the very top of the Hornberg and had the pleasure to witness this amazing view. The whole valley was covered in a thick layer of fog and it was really hard to see anything once you entered this foggy sea.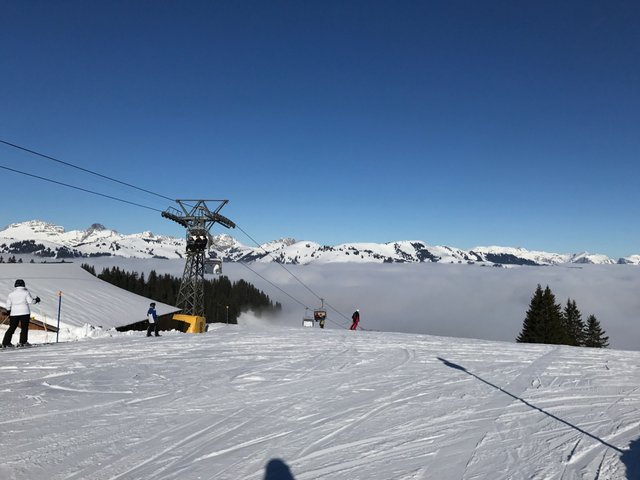 And here you can see the crossingpoint of the foggy and sunny part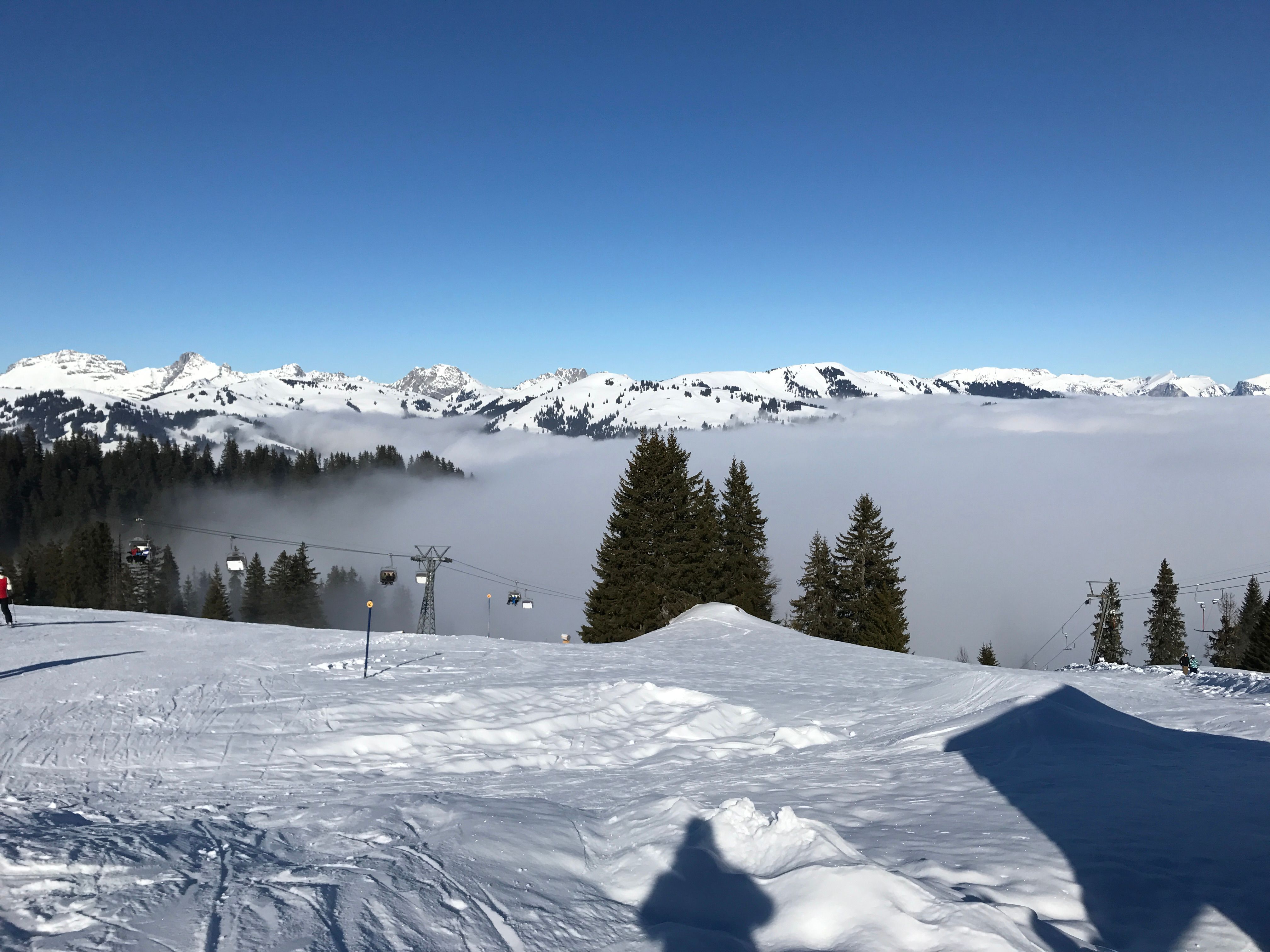 We had to drastically reduce our tempo because you couldn't even tell if it's going up or down. After a couple of hundred meters the fog cleared again.
For the first half of the day we tried to stay above the fog because it was just not worth the trouble of being blind on the slopes. Right about lunchtime the weather got better and better and then it was just all blue sky wherever you looked.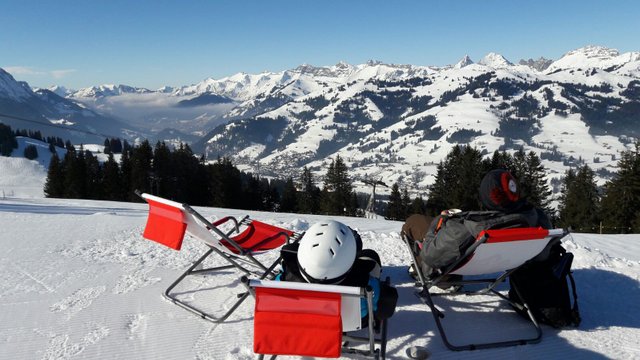 In the afternoon we were ready to take a coffee in one of the highest pubs on top of the Saanersloch. It was very warm in the sun and the break was all we needed after some hours of racing downhill.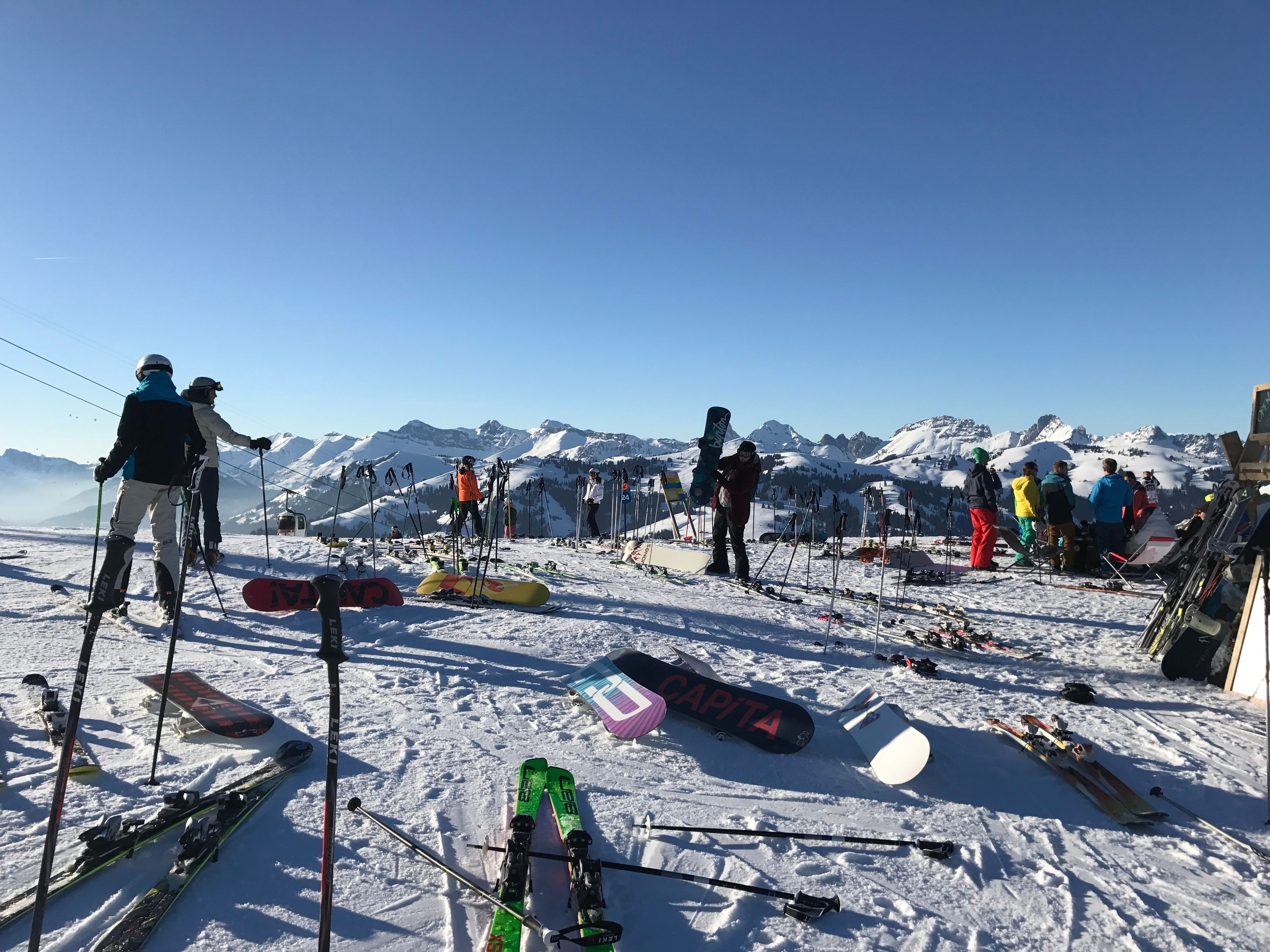 As you see we were not alone :-)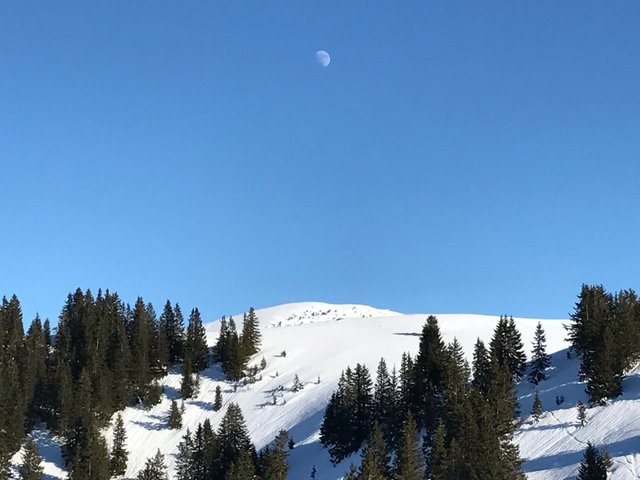 Even the moon said hello to everybody.
Fantastic view!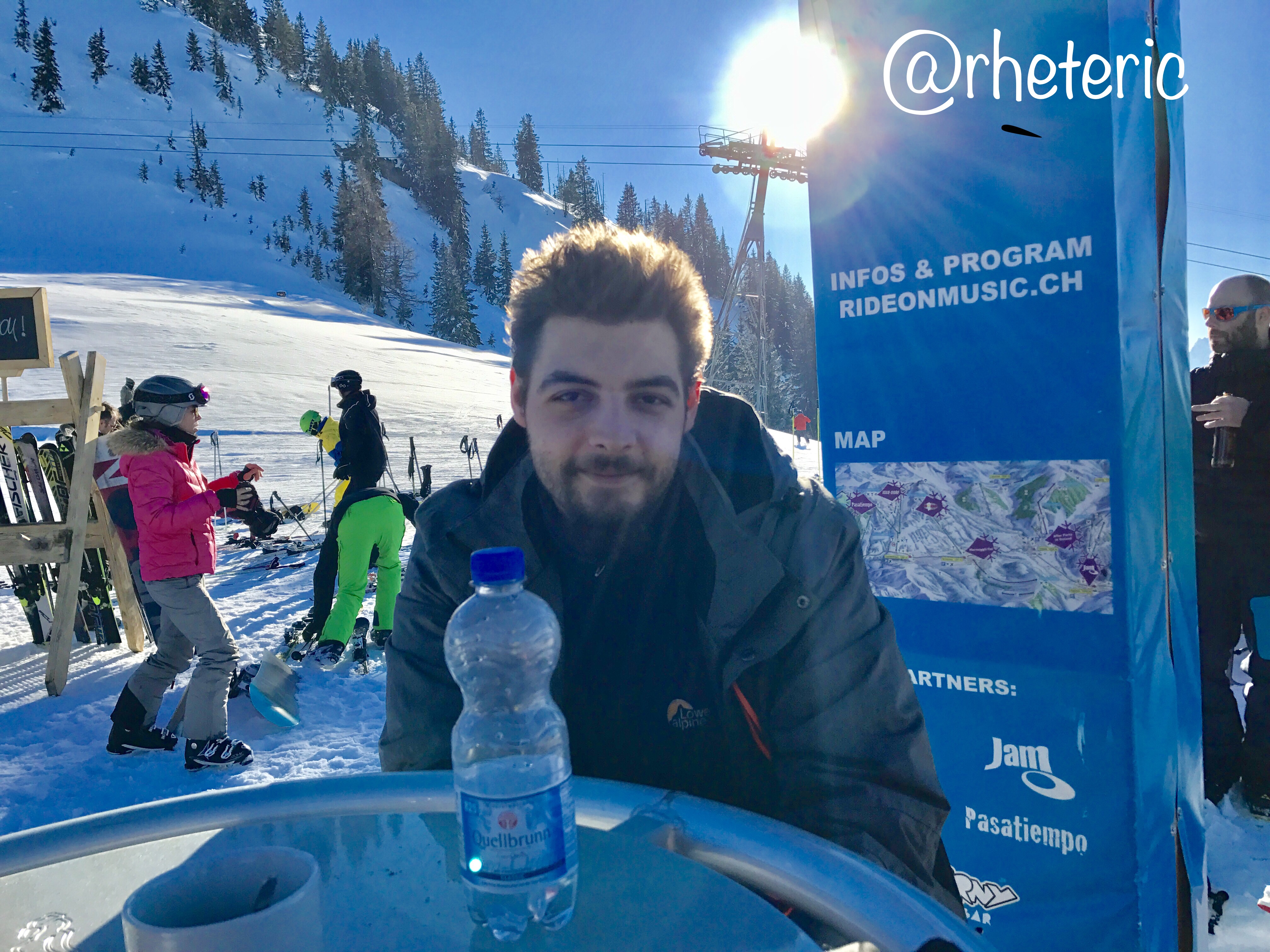 This is me right before our last ride downhill which is always the most dangerous one. Most accidents happen on the last slope right when you are running out of power. Maybe because they sell a lot of alcohol in these mountain-pubs too.
I made some videos and timelapses of the gondulas but I'm not good at all in editing so it will take a while if it even gets made in the first place.
Skiing and snowboarding in Saanenmöser is not really cheap but skiing is not cheap everywhere in switzerland. It costs about 60 CHF and 5 CHF as a depot which you will get back. You can choose to get the 5CHF back or take some chocholate or local cheese. Dang is that chocholate sweet :-)
Eating is also expensive so I recommend a simple sandwich to devour while riding uphill in a gondula. Pommes and a burger is about 20CHF
Saanenmöser is a great place to go skiing and snowboarding because it has a lot of easy slopes. Not the ones that feel you are just falling downhill but rather the ones that feel like you are hovering gently downwards with reasonable tempo.
Feel free to ask anything. I know Saanenmöser for more than 23 years now so quite a lot of experience on these slopes!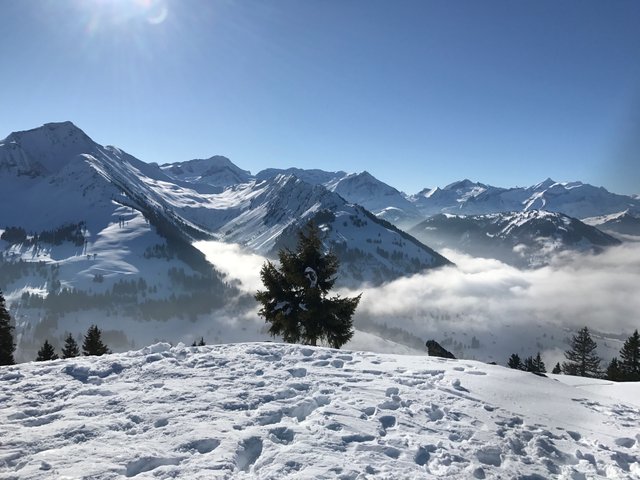 Thank you very much and if you liked it leave a comment and let me know.
Cheers to all you Steemians!
@Rheteric

Credtis Photos: Mimare Photography
Credits Travel Idea: @Road2somewhere
Credits Text: @Rheteric