Stealth-Camping Trip Chapter 3 - Santoňa
Yo yo how are you my Esteemed Steemers?
So, let us summarize the Chapter 3 of our little-big Stealth Camping Trip.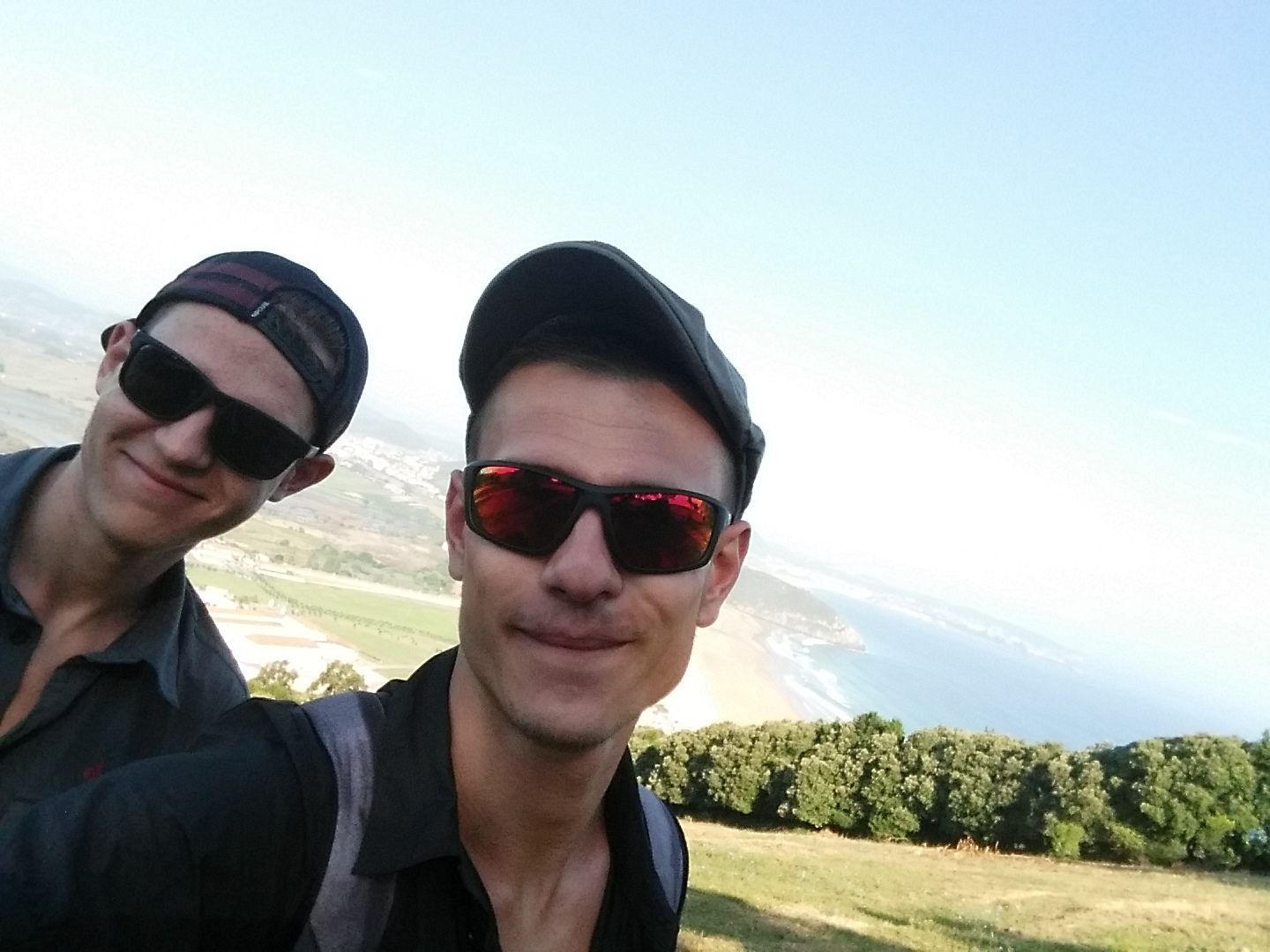 Last chapter - http://bit.ly/Chapter2Trip
Directione Spain!
After leaving Dune de Pilat , we took a bus from Bordeaux directly to Bilbao, which we left almost immediately and ended up in a cute little coastal town Santoňa.
By the time we arrived to Santoňa it was already around 10 P.M., so there was no time to screw around and the number one priority was to find a place to lay our heads. After a bit of disorientation, we picked up a trail leading up to the hill, around which the Santoňa was positioned. The road eventually led us above the suburban area of the city and into the fields, which instantly seemed like a good spot to sleep.
When we reached the peak, the decision to set up a camp was an easy one to made. We even bumped into a nice little trio of "Poniards".


Waking up at this place felt awesome, as you took the first few steps outside of the tent and saw the magnificent view of the Parque Natural Marismas de Santoňa. Honestly, thinking about setting up a camp at the local campino seemed absolutely ridiculous by this time. The view from this kind of a bedroom was priceless.

Hanging around and swimming at the local beach was 100% enjoyable too, the azurite water and the cliff side looked epic. It also looked like a number one spot to learn how to surf, as the beach is really wide and there's more than enough space for everybody.


After the refreshing swim, we went on to the quest for tapas. Looking around Santoňa, we realized there is so much good looking tapas places around, we'll have to stay one more day just to test a part of it. All in all, patatas bravas, tortillas, variantos of platos combinados. We stuffed our faces in a good Spaniard fashion.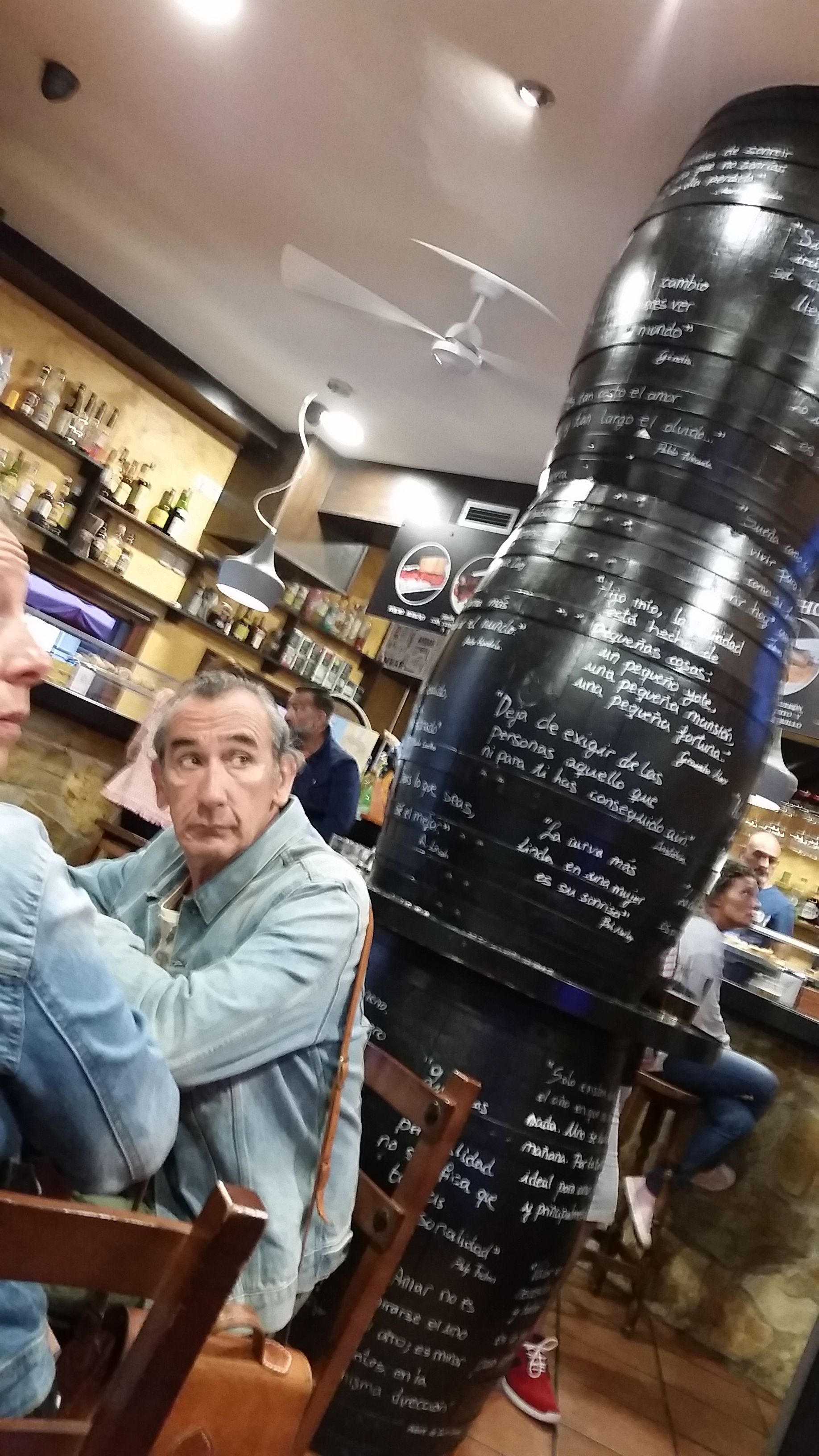 The second day, we walked around the city with ease. After testing out some more tapas, we encountered a wanderer sitting in front of the supermarket with his dog, with a super stoned look in his eyes. A nice opportunity to ask for some reefer, we thought. And indeed, the guy provided. Happily, we walked on to the seaside walk, drink some beers and even trained some animal pull up exercises around the trees in the park. The older folks seemed confused.



One of the other wanderer-like looking folk in the park got us some pretty neat "auto-cultivado" sativa strain, which sparks the endocannabinoid system very nicely.
The exercise demands nutrition, so we went to one of the tapas places, looking like an old school boat bar. The platos combinados we got there were pretty packed, delicious and fatty, so be sure to order some "ensaladas" to go with it, when you're here.
Surprisingly, on our walk back to our stealth-camp, we encountered the first wanderer looking guy again. He seemed really gassed, but no wonder, he was carrying a heavy load of equieptment plus a massive pack of dog food, which the super nice locals bought for his dog.
He was actually sleeping in the local cemetery, which is supposedly legal if you tell the local authorities and stay only one night. Do you know something about that? We are not sure, but it did not seem like he was bullshiting. Eventually, he told us he is taking one hell of a long walk from Bilbao until he reached "Atlanticho" on the west coast. The walk is supposed to be an honor for his passed away friends. Honestly, the guy seemed scatchy as fuck at first, but it turned out he is a relatively normal, good guy. Can't judge a book by its cover.
Oh yea, and the big fenced site you can see on the picture above is actually a prison and the wanderer guy told us that they film a prison reality show in there, where the prisoners sing or some shit like that. Hah, never heard about anything like this before.
Anyways, we finished the day with a cold-as-fck shower in the ocean and went on to our stealth-camp site, to have one last nap at this cool place.
So, that is the end of Chapter 3, now let's move our asses further along the coast heading west.
**Thanks all for reading this far, stay tuned and stay prepared!**
Reptr