A weekend trip to Helsinki - 100th Anniversary of Finland
 Dear Steemiacs,
 
 this post is a contribution to @celestal 's contest dedicated to the 100th Anniversary of Finland's Independence.  
 Here, I'm writing about a trip that we made this year during Easter to Helsinki, Finland's capital city. Helsinki has many sights to offer and I'm only going to mention a few.
 Helsinki's transportation system consists of one metro and various tram and bus lines that help you get around the city very easily. We stayed in a cozy, 70ies styled Airbnb apartment in Kallio, quite close to the city center.
 To get a first sniff of the city we went to see the famous Lutheran Helsinki Cathedral, a place that seems to be designed to be viewed under luminous sun light.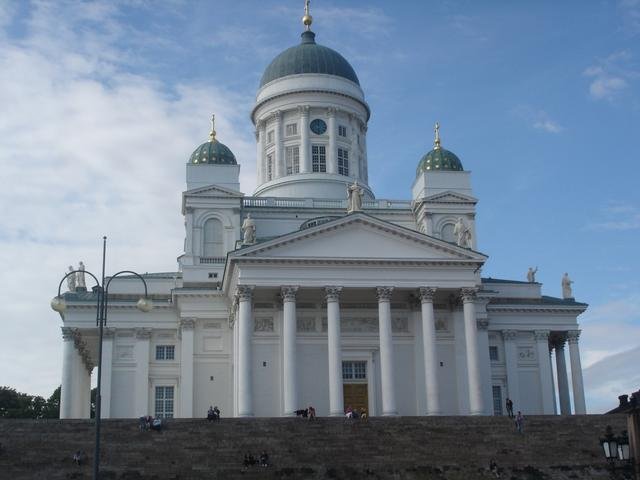 Although, sometimes, Easter can offer the first warm rays of the year's sun, Finnish weather decided to meet us with sub-zero chill.   
 So after a walk along the quay and a quick look at the Uspensky cathedral, an orthodox church, we decided to get back and warm ourselves at Johan & Nyström's coffee house directly on the quay. Aside from offering a variety of comfy tables, they offer aromatized coffee. Although I was skeptical at first, it proved to be one of the best coffees I have drunk so far! Well balanced, pleasant to the taste buds, and yet strong! 
 The love for coffee is something that I share with the Finns (although I picked that habit up in Sweden, Finland's arch enemy, lol, I like them both ;-) 
 After having seen some of the architecture of the inner city, we decided it was time to leave the mainland and visit the Suomenlinna fortress island, a world heritage site, by a short ferry ride.
 This island hosts a military complex including a fortress that was strategically built for military defense by the Swedes in the 18th century. There is quite some history behind it and you can discover it by walking this rather vast and hilly island. You can find a retired submarine...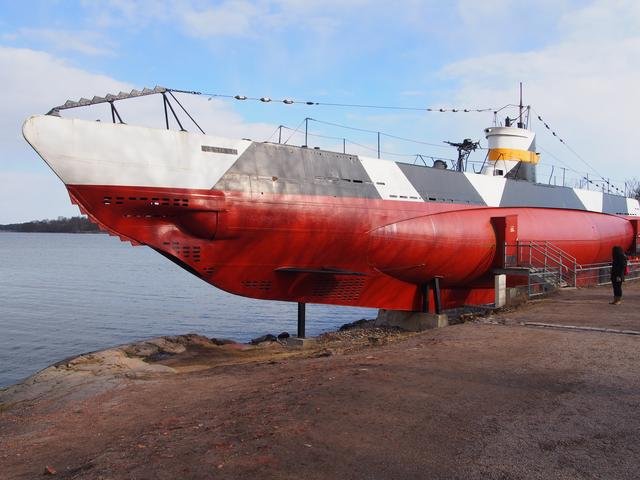 ... or take a look into one of the cannons positioned along the defense line of the fortress: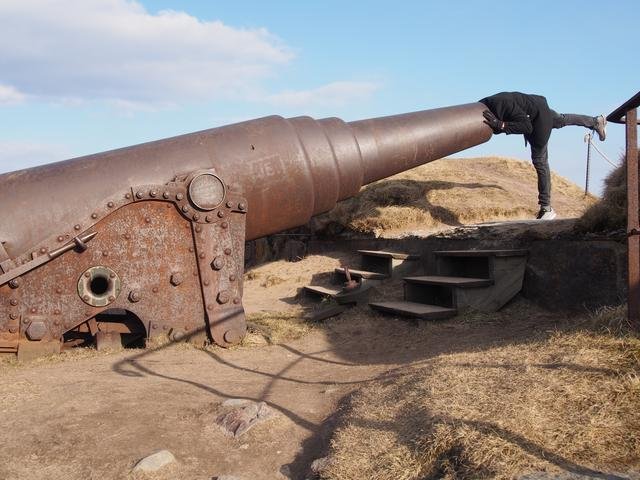 Just about to be fired back to the Russian soils on the other side of the Baltic.
 When you are weirded out by these barnacle geese that look like ducks: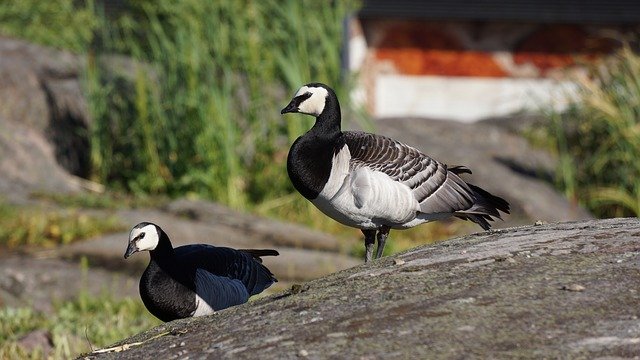 ... then it's time go inside: For instance, into the Design museum that exhibits the many things that innovative Finnish designers have contributed to the world of shapes, colors and materials. Look at these fancy glasses: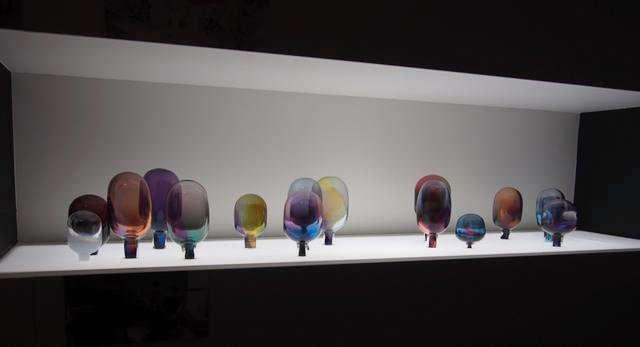 Definitely worth a visit!

 Afterwards, it was time for a small retreat and we headed to Temppeliaukion kirkko, the Rock Church. We were looking for the entrance and ended up walking on its rocky roof. When we finally found the portal, we were asked to pay an entrance fee of 3€. I had some reluctance, but hey, you don't go to Helsinki every day! And it proved that these were very well invested 3€! 
 The Rock Church is probably the most impressive church I have ever entered and not like any other, emanating calmness, peace, a bond with nature and offering a perfect space for contemplation.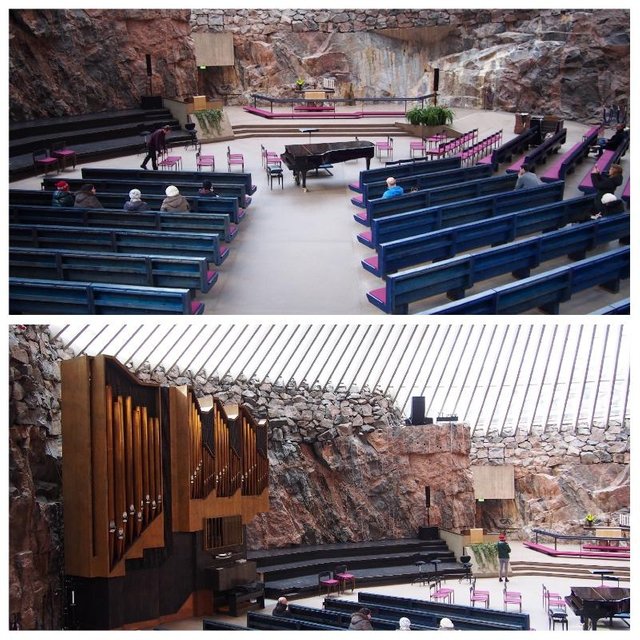 Finally, it was time to rock out the evening and we went out for some very well mixed cocktails in the
Steam (Punk) Bar
! - Another location that I highly recommend due to its unique design and a varied choice of drinks. 
 There is much more to see in Helsinki and you can even take a day trip across the Baltic sea to visit Tallinn, the capital of Estland!
 I hope I could convince you to consider Helsinki as a destination for one of your upcoming city trips! But really, go in summer, then you can even visit the Sompa sauna, an open access sauna maintained by volunteers. (As you know, the Finnish love sauna!) 
Yours, @replichara
Image sources:

(1)
 Pxhere
(4)
 Pixabay
(2), (3), (5), (6), (7) Own photos